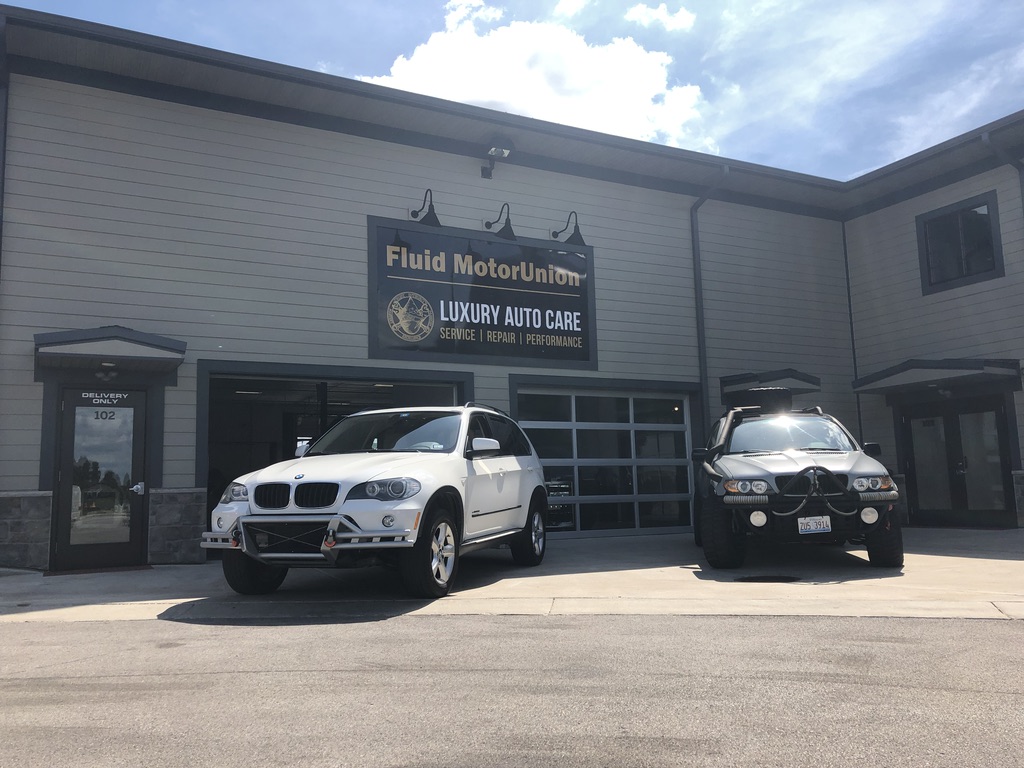 28 Aug

BMW X5 E53 and E70 Off Road Products Available for Purchase

For everyone whose been asking here is a quick update on where we stand with our E53 and E70 off road products. We have both bumper kits available for purchase, as well as the E53 lift kits which can be found here: https://www.fluidmotorunion.com/accepting-pre-orders-for-our-bmw-e53-lift-kit/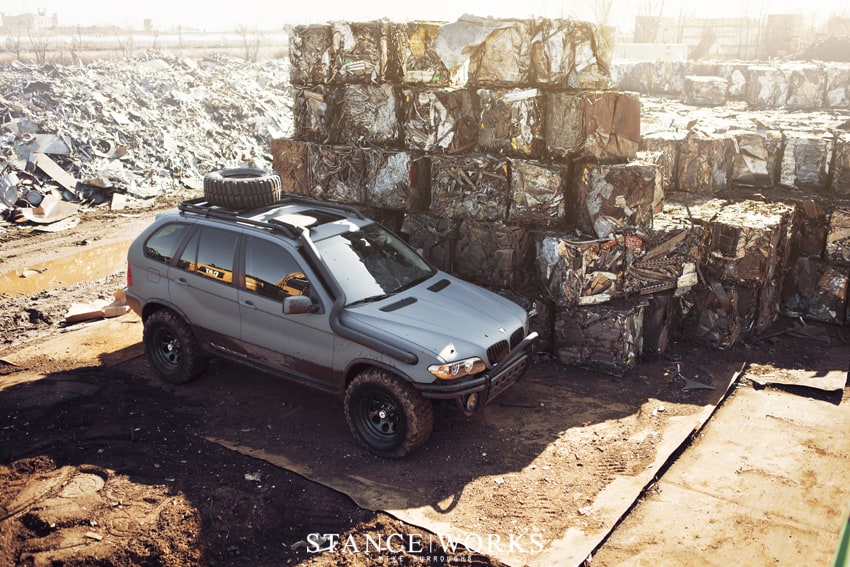 Pictured: "Project X" E53 Featuring FMU Front Bumper, Lift Kit, Roof Rack, and Snorkle.
If you guys remember our first Project X BMW, then this offroad E70 should come as no surprise. Since the launch of our X5 PX53 lift kit, we've been looking to expand the product line. I'm sure many of you BMW owners know, the BMW X5 isn't exactly the vehicle that comes to mind when you think of a push bar. If you don't count BMW X5 Off Road Bumper we built for our Project X E53 awhile back, there haven't been many new off-road products developed for the X5. Until now. Check out the build process for the OG bumper here The idea was to take many of the most popular styling cues from the original Project X build and design products that fit the E70 while being much more affordable to manufacture.
One of the items that received the most interest from our Project X build was the front bumper. Most of you that follow our work have probably seen images of the original E53 Project X front bumper, but for those that haven't, here's a link As much as we love the original design, due to its complex design, this was a very difficult part to place into production. so this latest design was built with the customer wallet in mind! We came up with something that fit the E70 while being straightforward to build and produce for those interested in running their own "Bull Bar." Click here to check out that latest design.
Here are a couple more close up shots of the new E70 Bumper!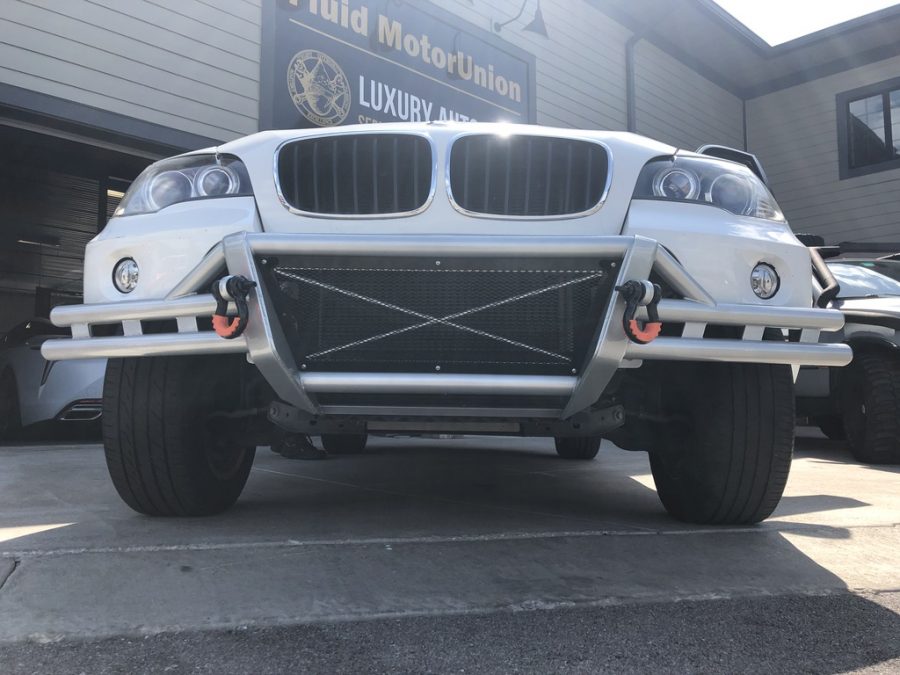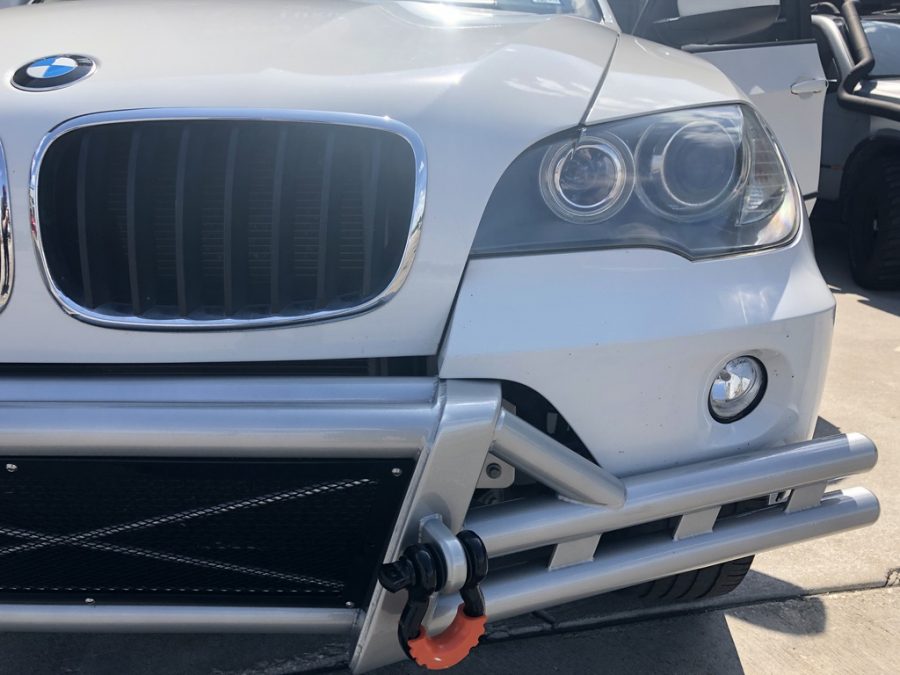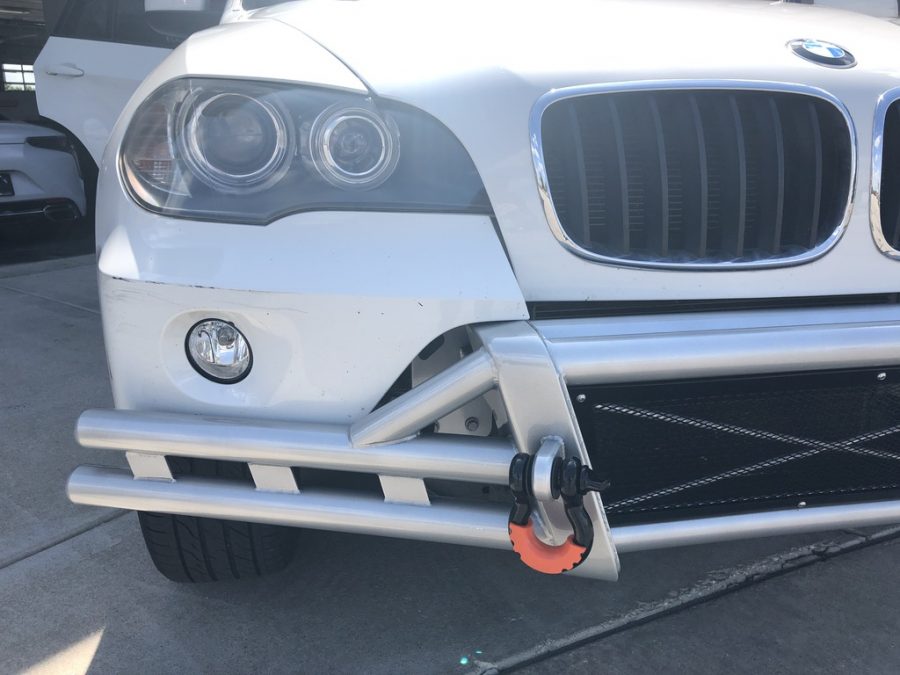 Make sure to contact us either by phone at (630) 305-3054, through E-Mail at blog@fluidmotorunion.com, or through any of our social media pages to ask questions and to place your orders! As always drops us a blog comment and let us know what you think of the products.