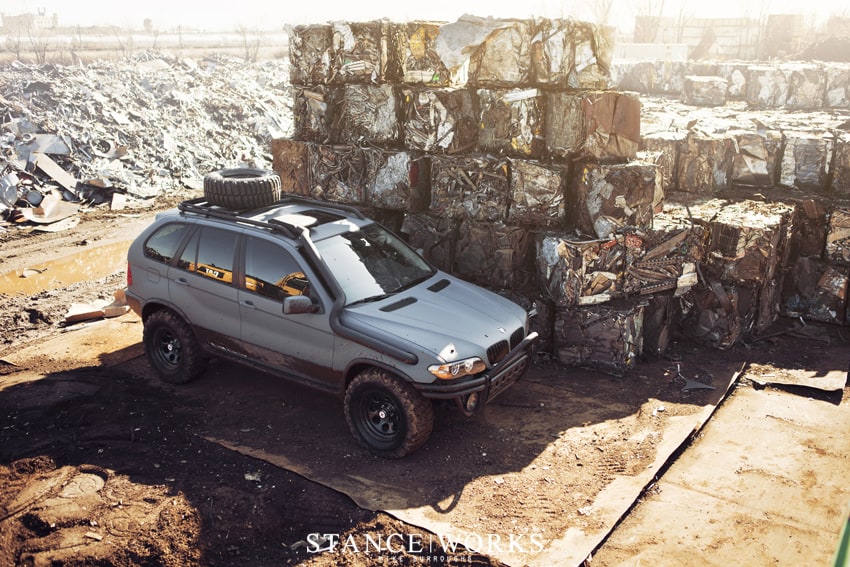 18 Oct

BMW E53 X5 Off Road 4×4 Lift Kits !

Want to lift your BMW E53 X5 with one of our Off Road 4×4 Lift Kits? Below is an update on where things stand with our BMW E53 X5 Off Road 4×4 Lift Kits parts.

After shipping out all lift kit pre-orders, we currently still have kits in stock and ready to ship. If you would like to place an order please contact blog@fluidmotorunion.com or give us a call at 630-305-3054. More details on the lift kit HERE.

Our latest design for the BMW E53 X5 front 4×4 off road bumper is finalized and we're currently taking orders for production. This is a build-to-order item that currently has a 2-3 week turnaround so please don't hesitate to contact us if you're interested in placing an order as that build time will increase. More details and images found HERE.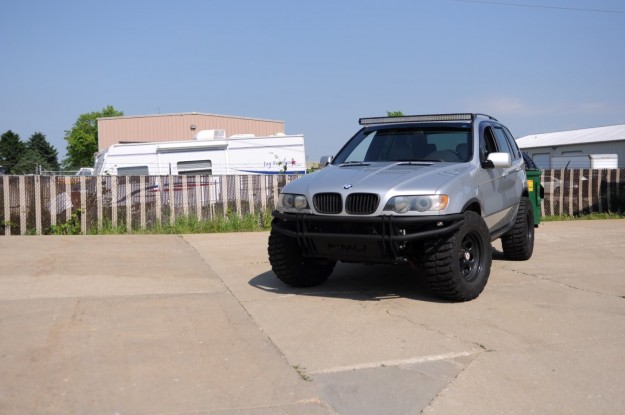 This off-road bmw e53 X5 rear bumper was the first attempt at designing something rugged for the rear. We're very happy with how it turned out however, it is a costly item to reproduce. We're currently looking at 3-4 weeks on rear bumper orders so again, if interested please don't hesitate to reach out for pricing information.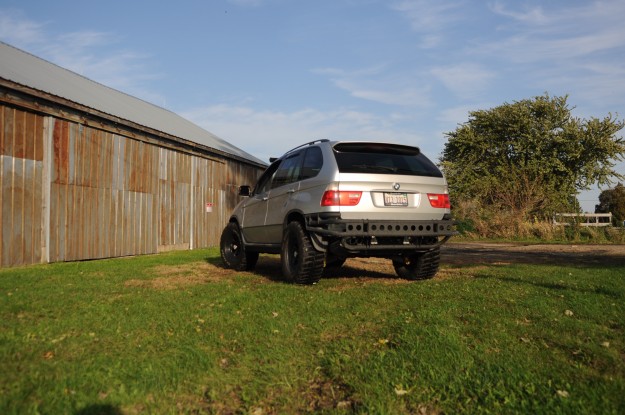 As previously mentioned in the past, we're currently working on finalizing the design and overall testing for the E70 X5 lift kit. The overall design will be very similar to that of the E53 kit but we want to make sure we've looked at all variables in application.
We have also developed some other nifty parts for the E53 chassis including:
A weld on camber bolt repair kit.
A LED light Bar mounted to the front A-Pillar
Reinforced front thrust arms to prevent bends when offroad
Dakar rally inspired Mudflaps
If you have any ideas for products, please shoot us an email, as we may be able to fabricate your ideas!
Again, please don't hesitate to contact us via blog@fluidmotorunion.com if you're interested in placing an order!