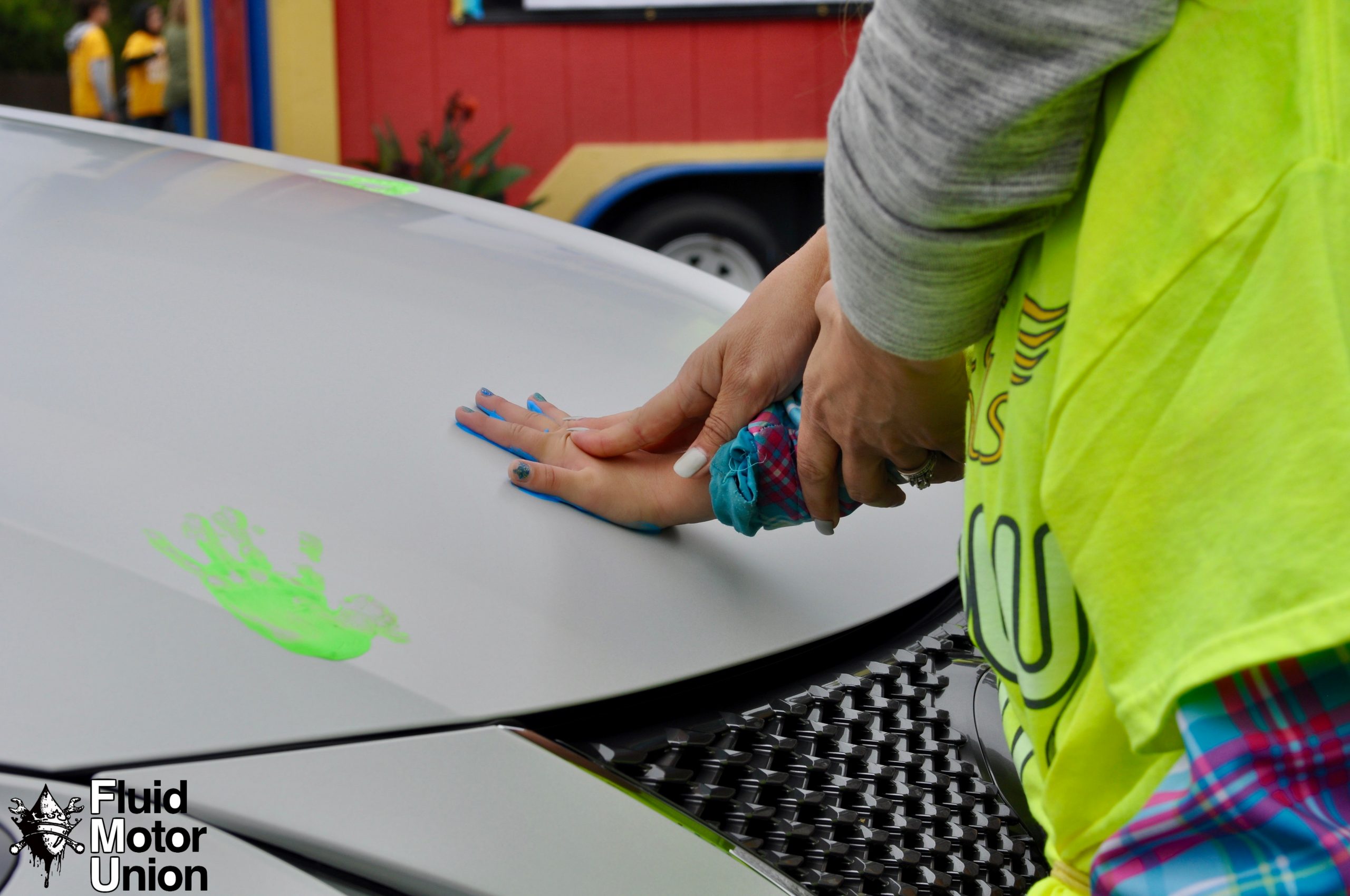 08 Oct

"Wrapped in Hope" Part 2 – The Cal's Angels Glow Walk

Fluid MotorUnion is proud to announce our partnership with Lexus of North America for the "Wrapped in Hope" LC 500 build. Together, we are designing a special, one of a kind car in hopes of bringing greater attention, awareness and support to a wonderful organization near and dear to Fluid MotorUnion: Cal's Angels. For those unfamiliar, Cal's Angels is a dedicated foundation with a mission of granting wishes, raising awareness and funding research to help kids fighting cancer. Through the generosity of supporters and donors, they are able to help provide support and, most importantly, hope to thousands of pediatric cancer patients and families.

Everyone at Fluid MotorUnion is thrilled to be a part of this amazing project! We are honored to be able to share our skills and talent for modifying performance cars and create something unique that will help make a meaningful difference for many families. For those who have not seen our recent pictures or posts on social media, we at Fluid MotorUnion have teamed up with Lexus in honor of Cal's Angels to tastefully modify a brand new 2020 Lexus LC 500. The car will be featured at over 50 local events, and most notably the exciting upcoming Detroit, Chicago, and Cleveland Auto Shows.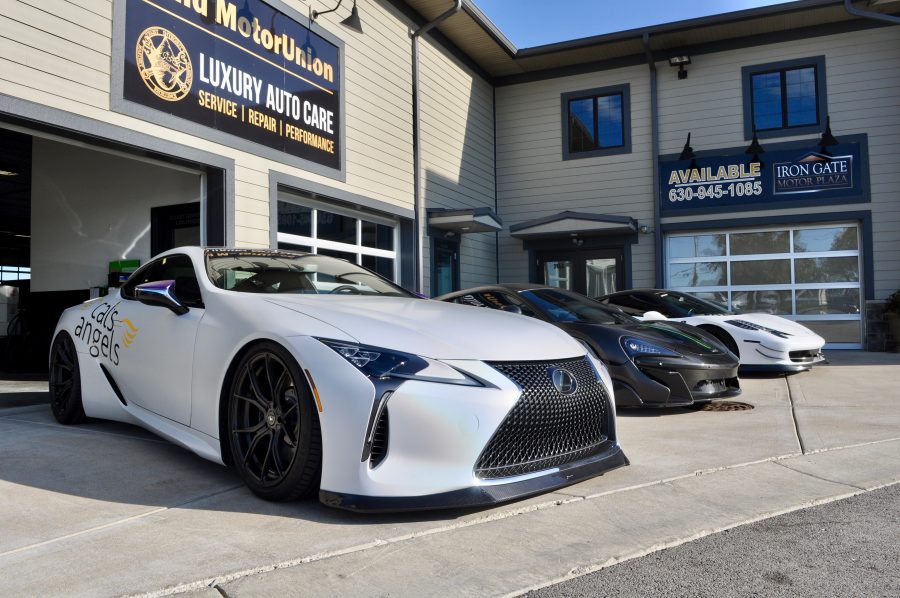 As usual, many of our blog posts spill into two and even three parts, so here we are with part two of project "Wrapped in Hope". Our last blog post explained the first portion of the build and concluded with our first event with the car.
Since then we have added a couple more modifications to prepare the LC 500 for the Glow Walk event. We added more decals to the car as well as some additional colored vinyl lines around the logo, and on the carbon fiber splitter, and new side skirts. We also had Elegant Aurmor add some purple inner wheel striping. The last part of phase two of the Wrapped in Hope build was, of course, our Fluid MotorUnion custom exhaust system. Designed and fabricated by our own in house specialist – Billy – it features high-grade stainless steel piping, dual resonators, not one, but TWO X-pipes, AND relocated dual center-exit exhaust tips.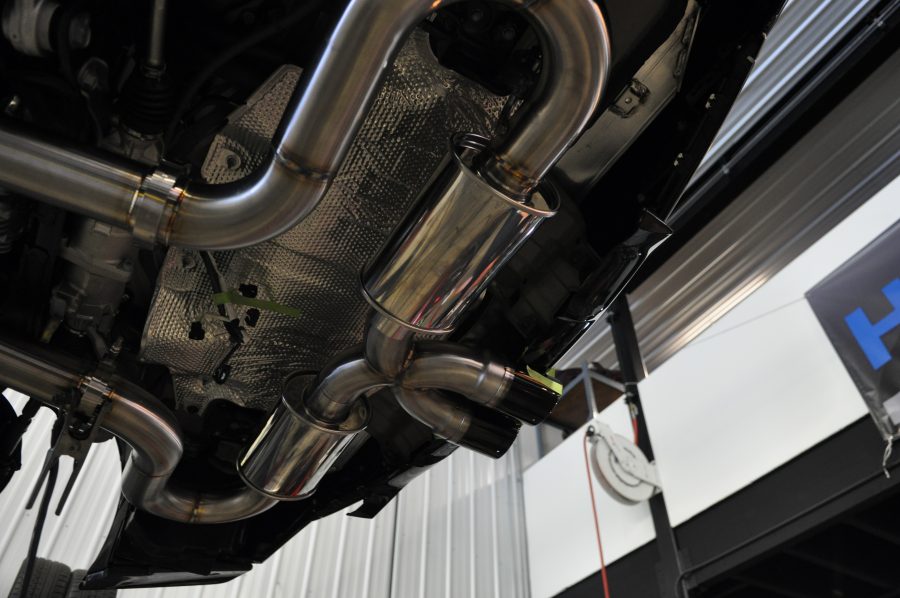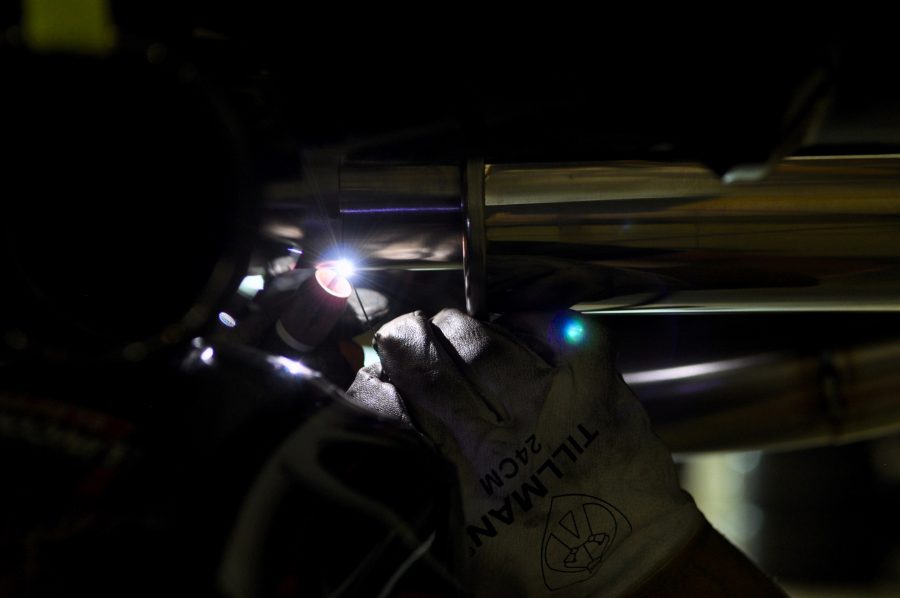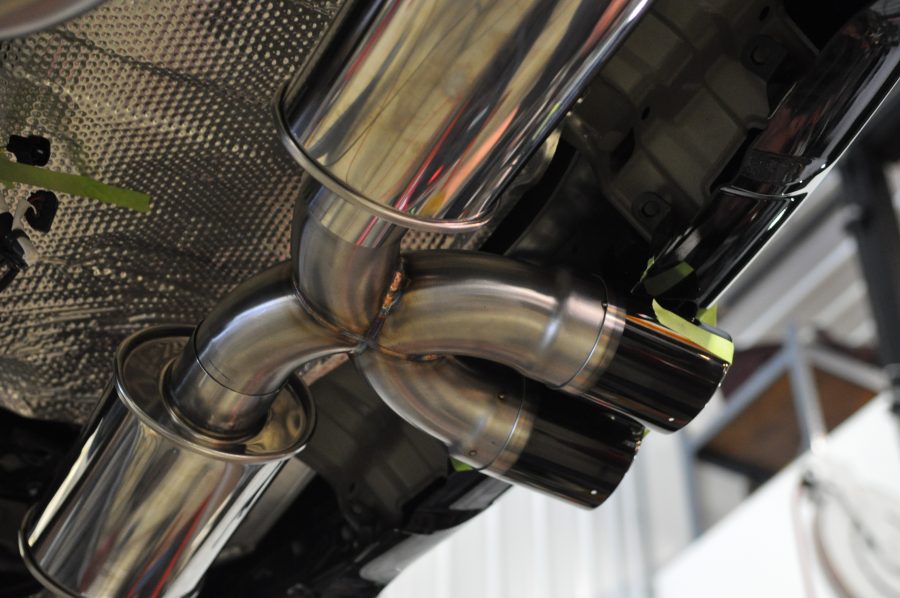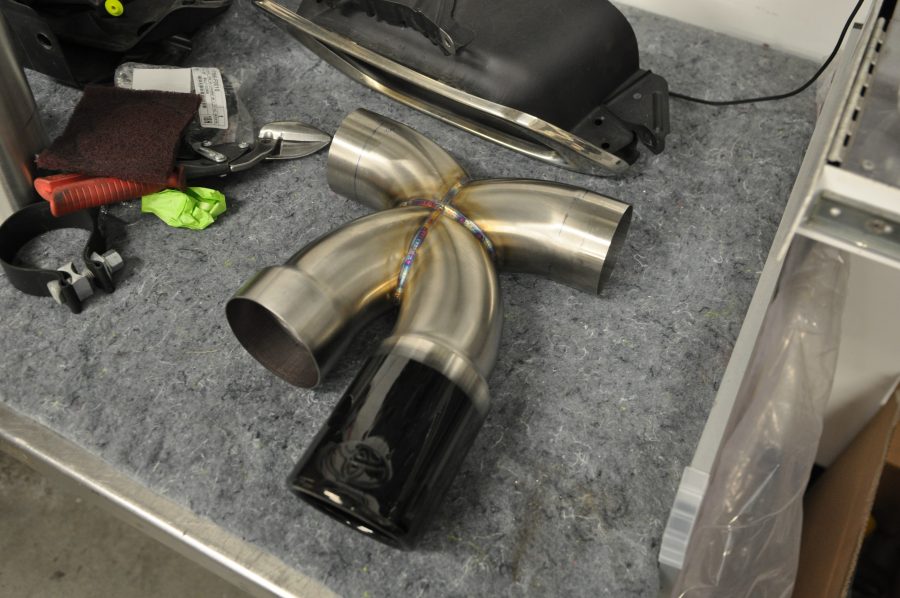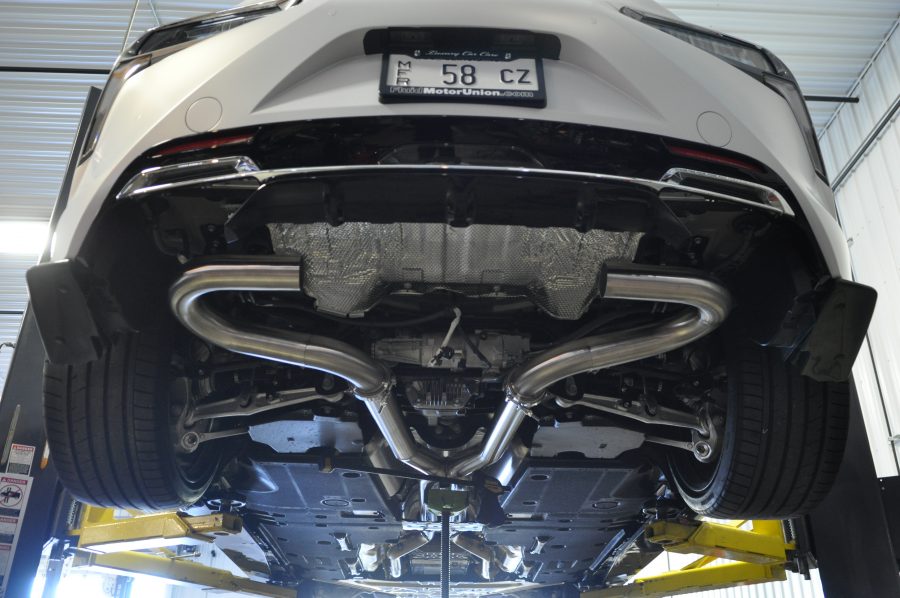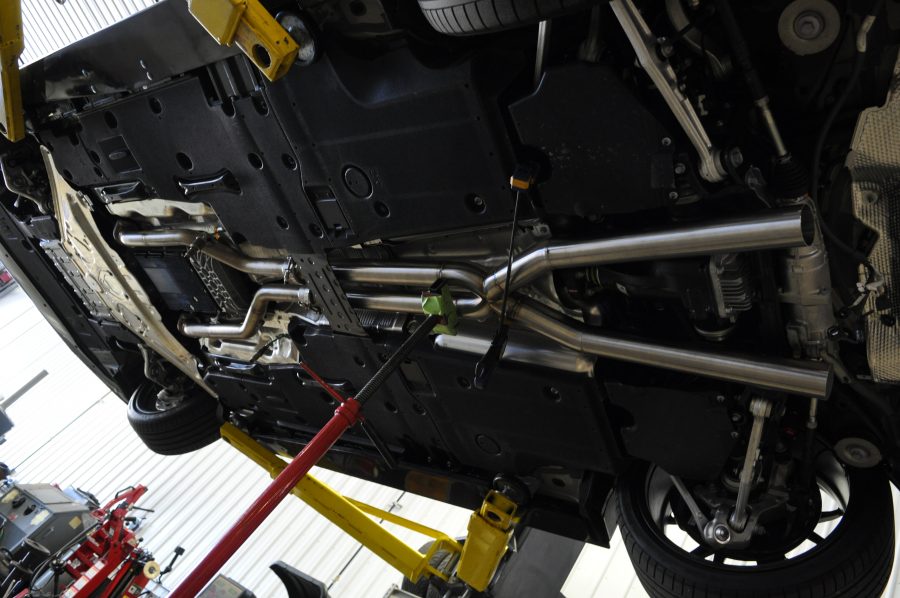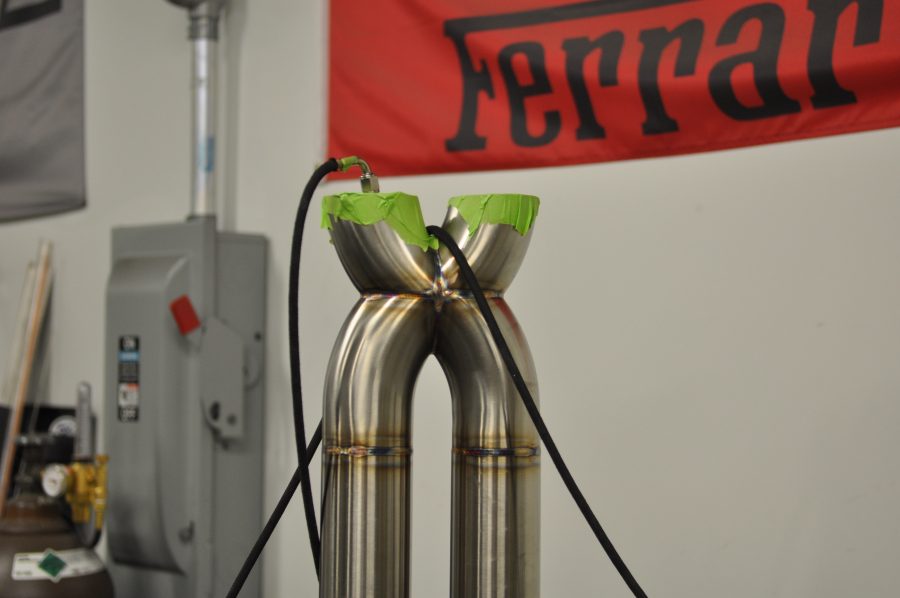 We finished all the Wrapped in Hope phase two modifications just in time for the Cal's Angels Glow Walk Event.
The most recent Cal's Angels event, held on Saturday September 26th, was their annual Glow Walk; a fun-filled,family-oriented d event with music, food, a raffle, fireworks and the Glow Walk itself. The event raised over $100,000 which will go to funding clinical trials and research for pediatric cancer. During the event, children from Cal's families dipped their hands in neon-colored paints and left their handprints and legacies on the Lexus. We hope that when people see this Lexus holding so much meaning at various events, or out on the road, they will know each handprint on the "Wrapped in Hope" LC 500 represents a child impacted by cancer.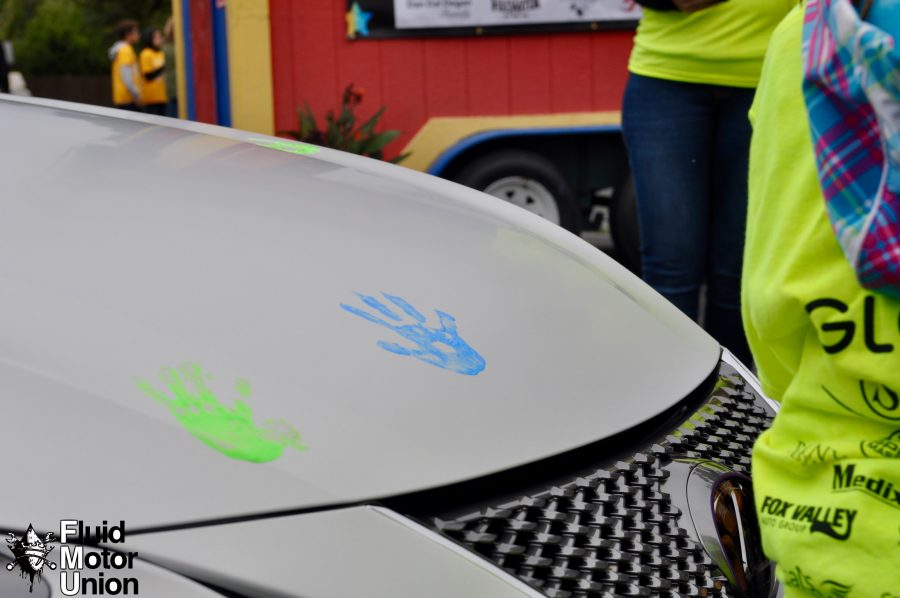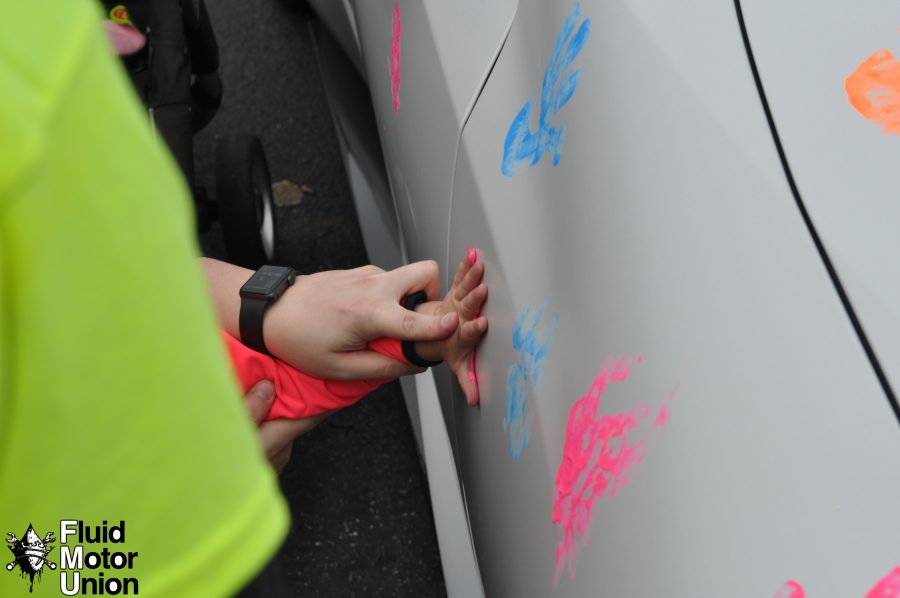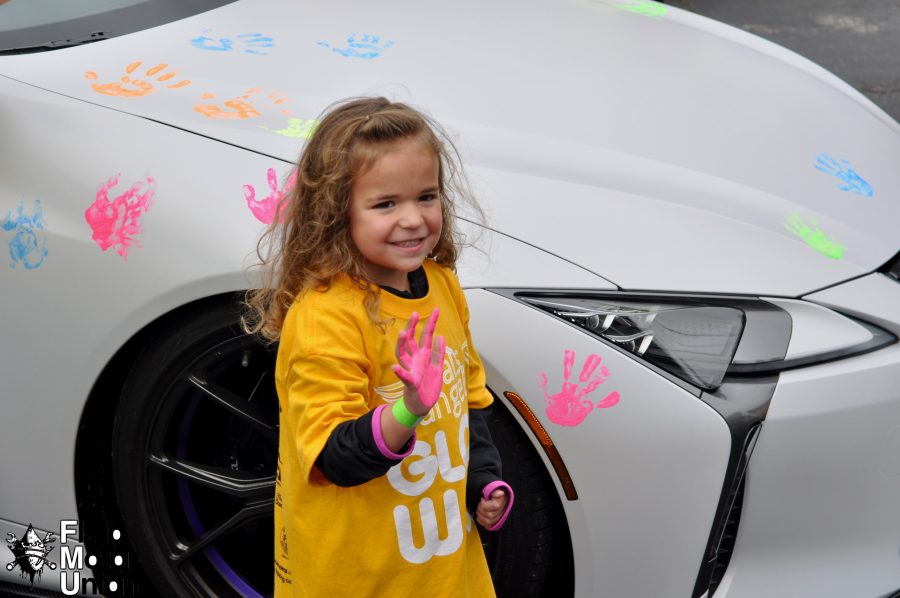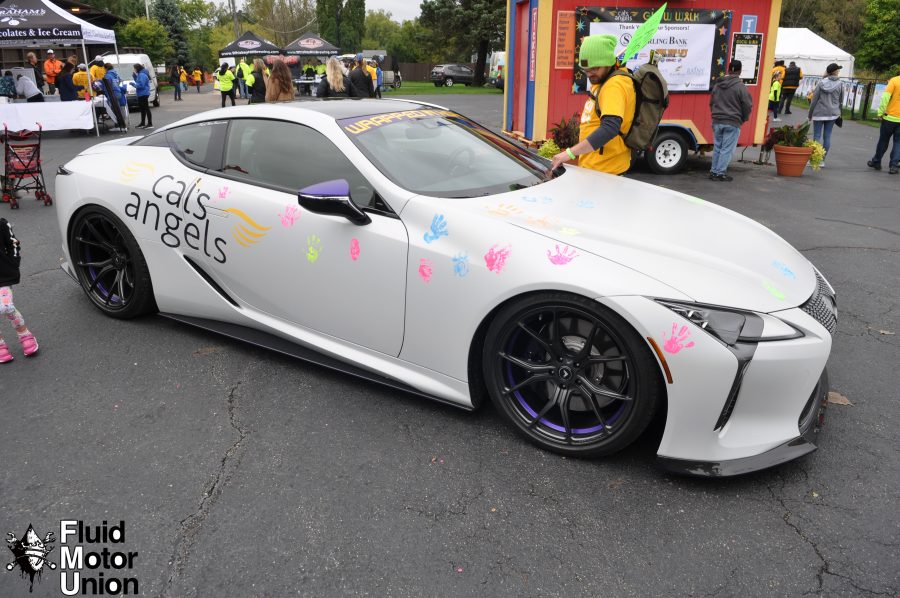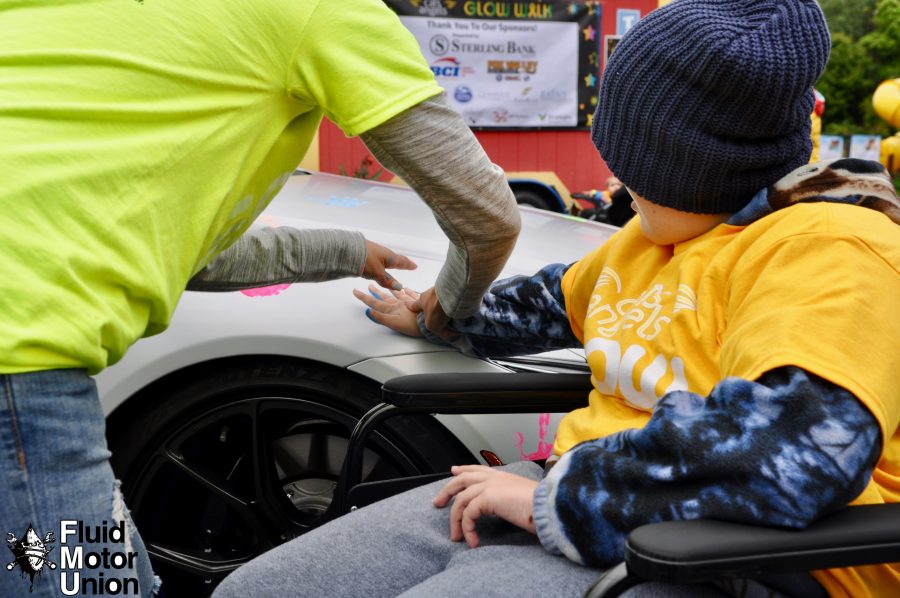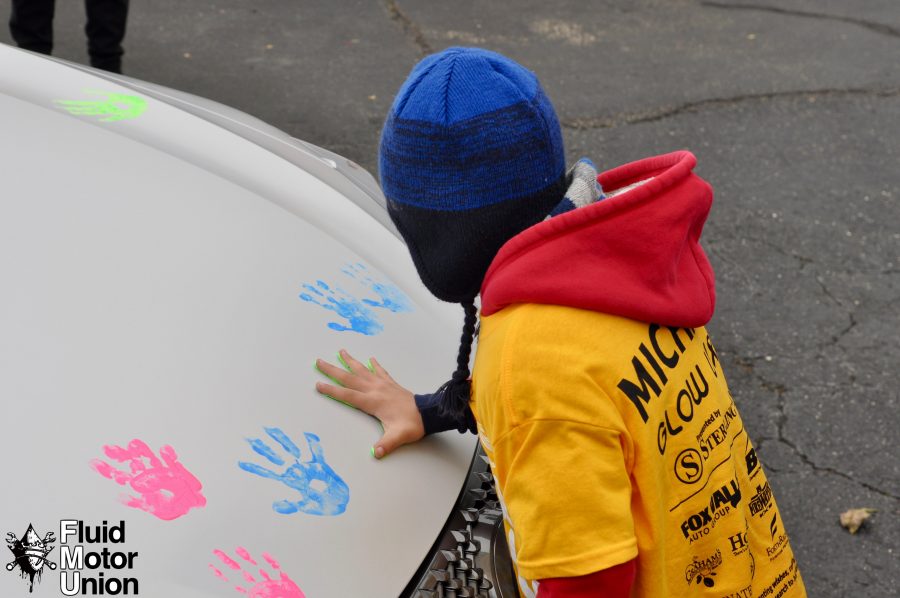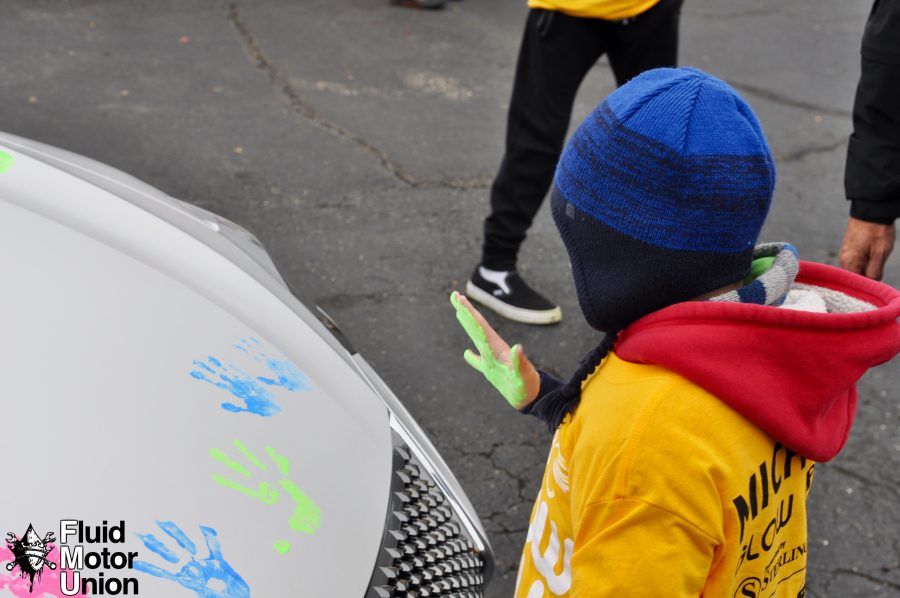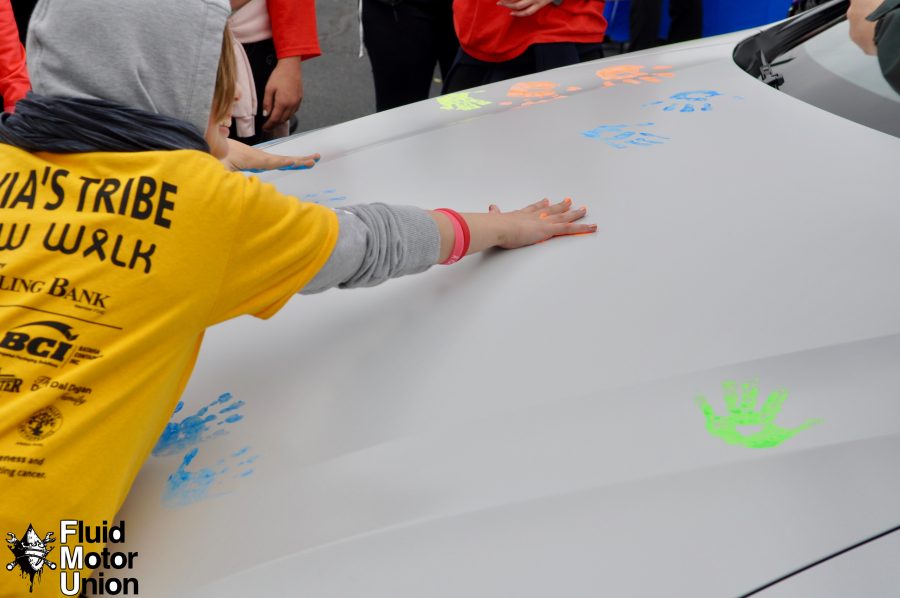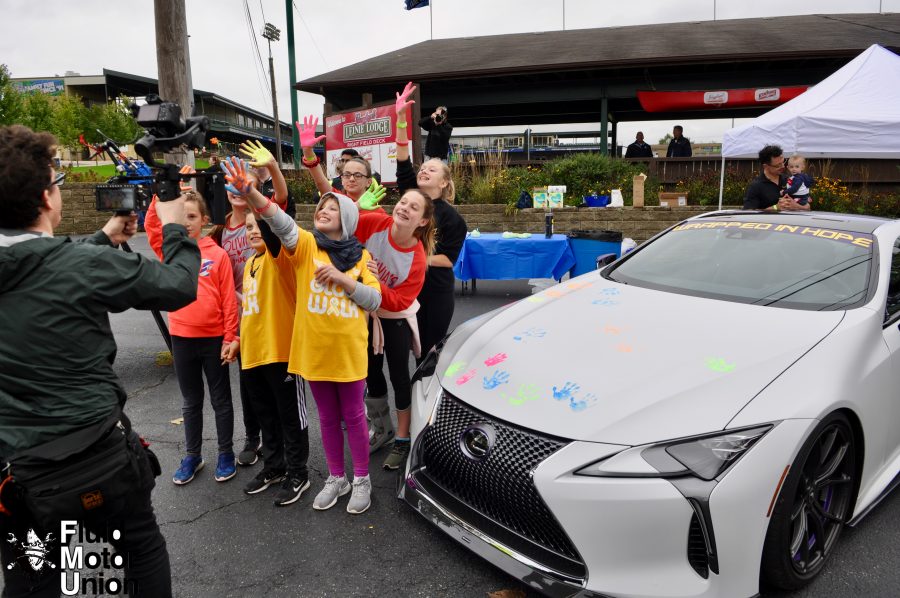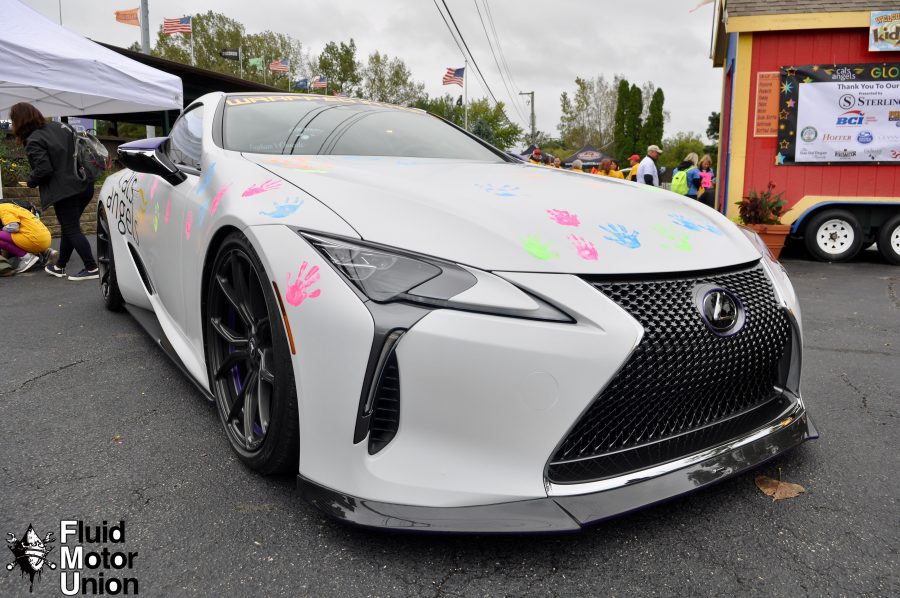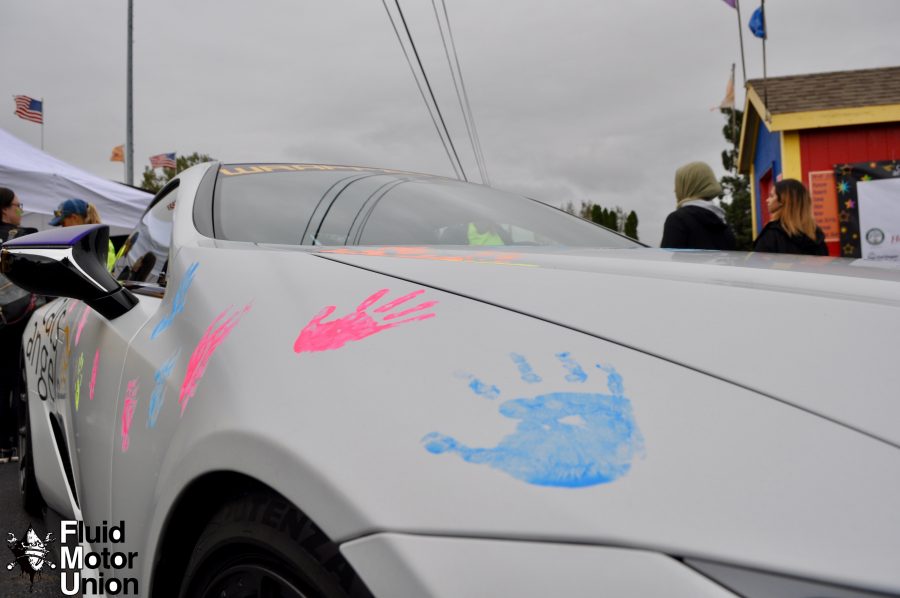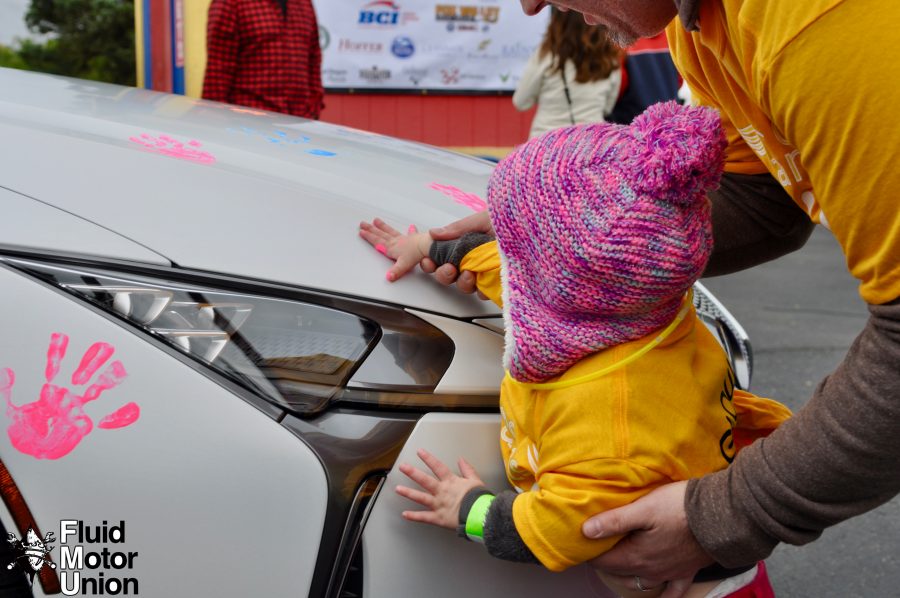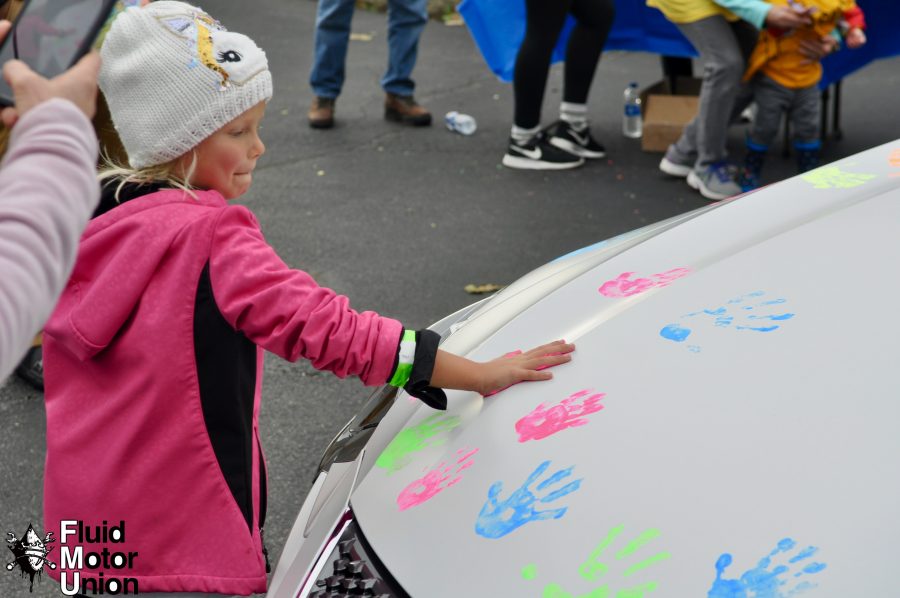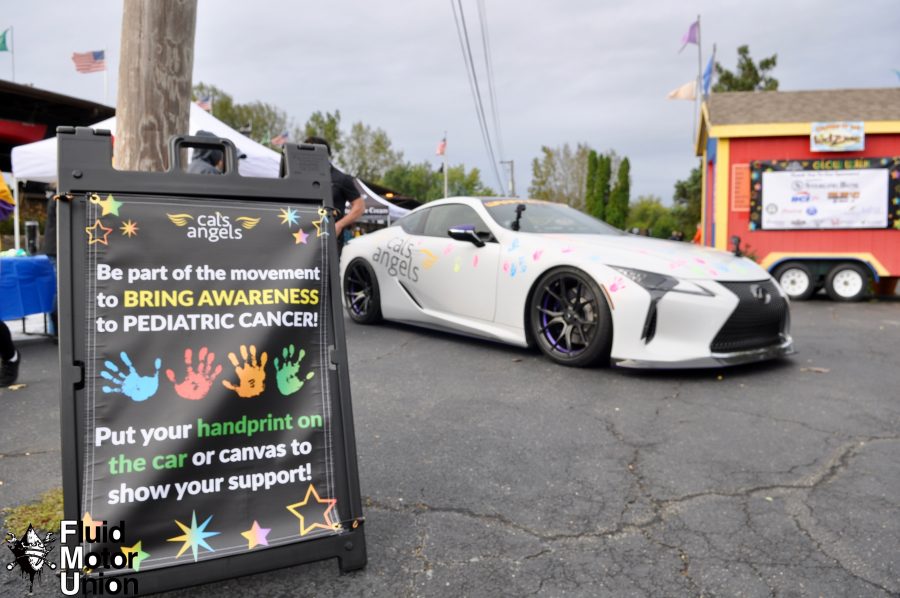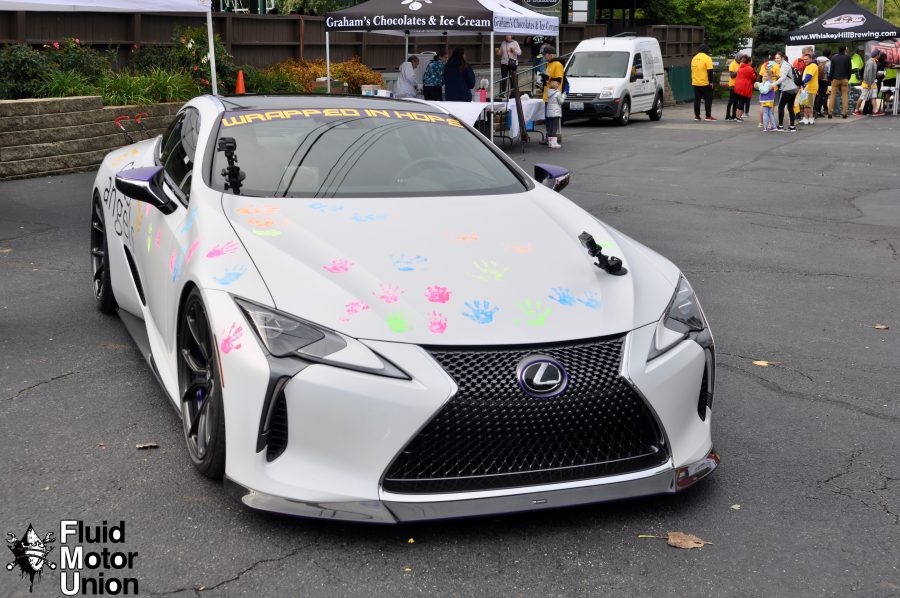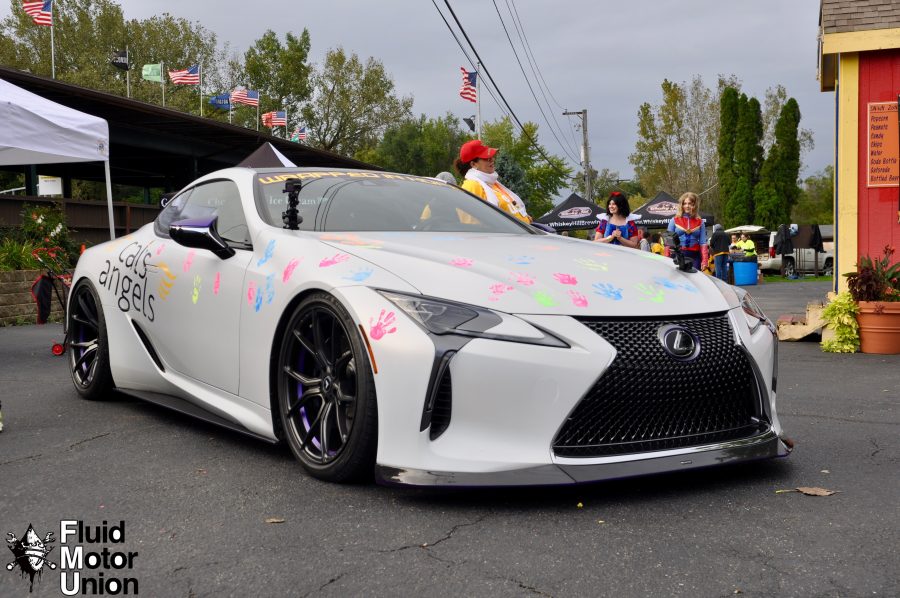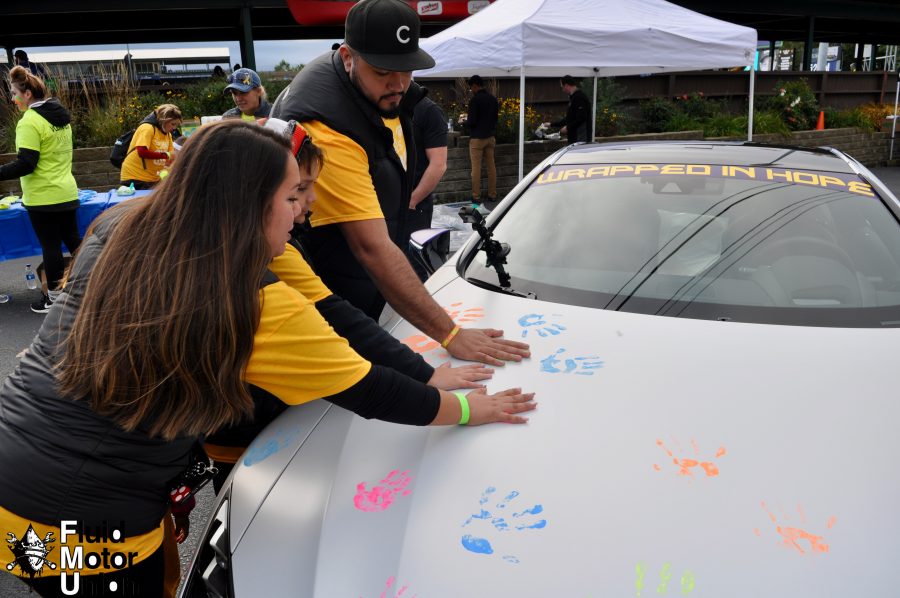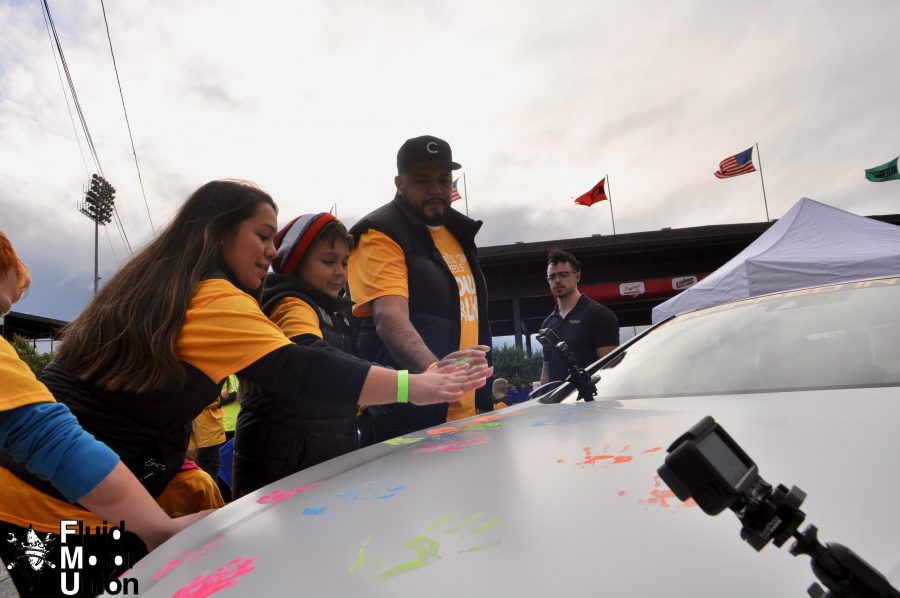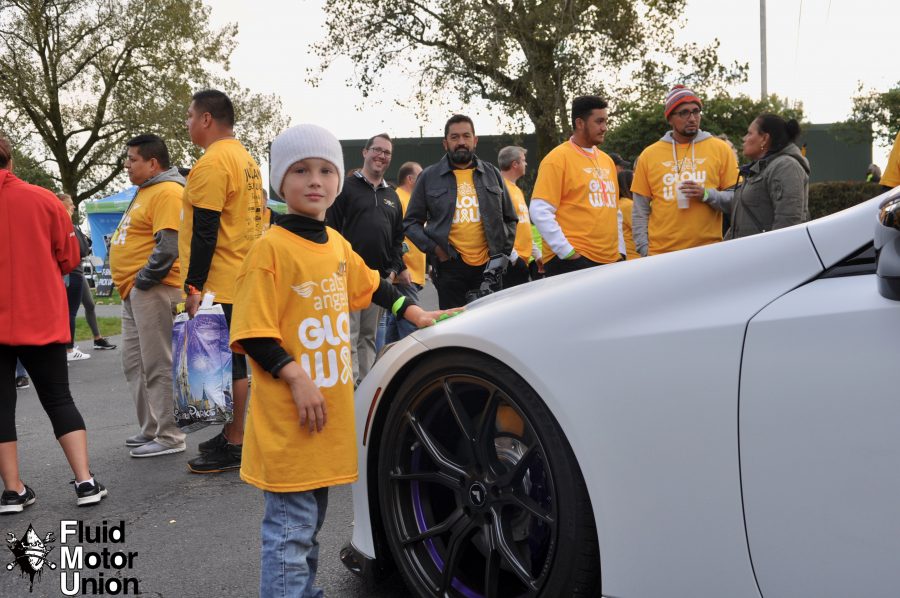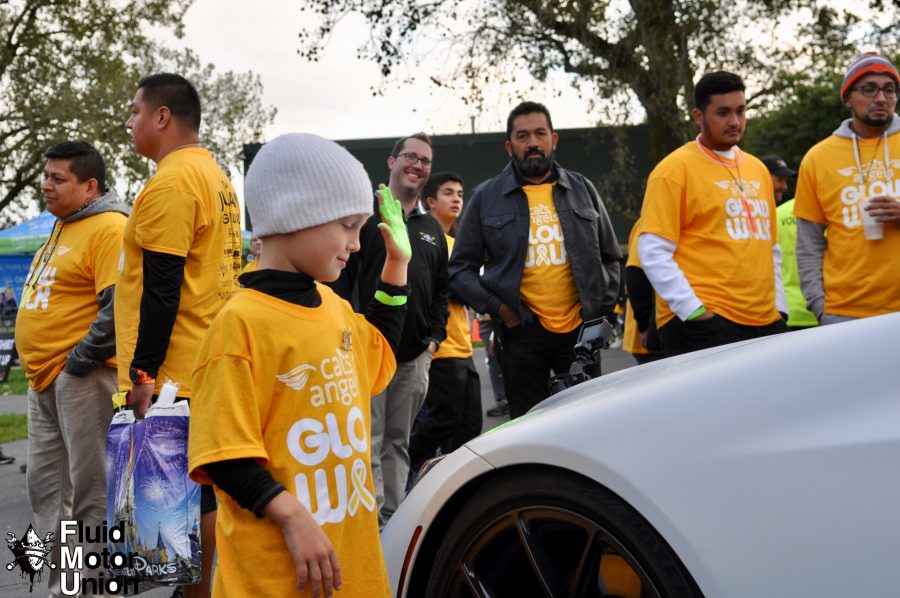 This event wraps up part two of project "Wrapped in Hope" and we will begin working on our final touches to finish the car shortly, and we will release a part three blog post when we do. Until then you can catch the Lexus hanging out at the shop, the Iron Gate car shows, and various Cal's Angels events. If you have any questions or comments about project "Wrapped in Hope" leave us a comment below or give us a call at 630-305-3054.