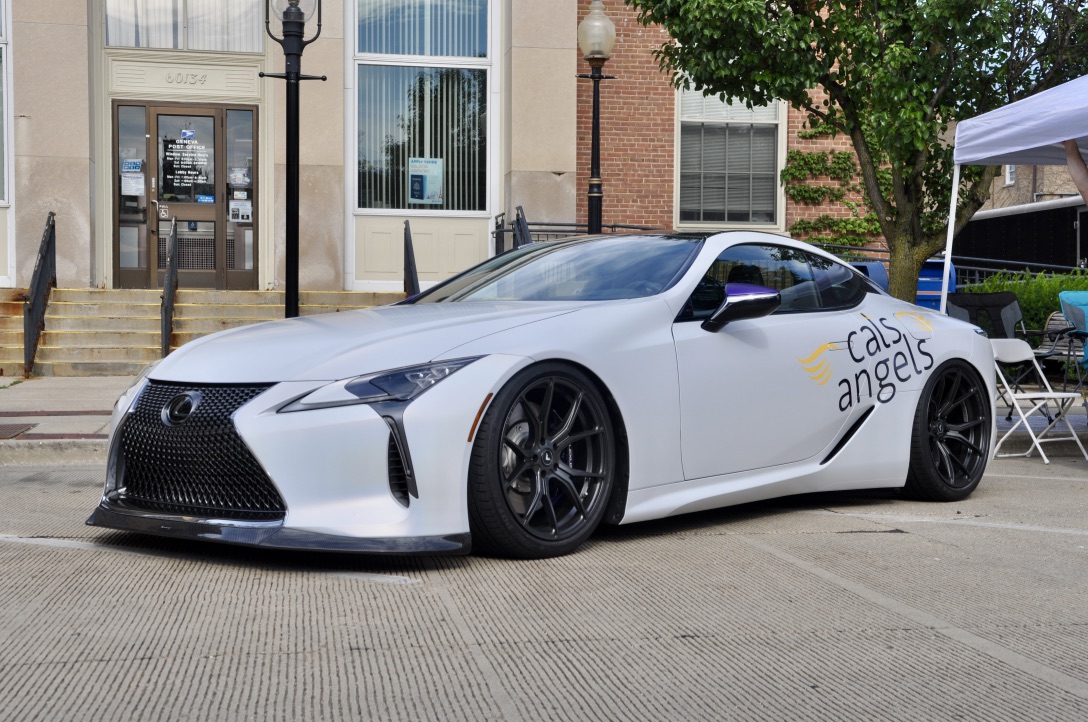 04 Sep

"Wrapped in Hope" Part 1 – Welcome to the Lexus LC 500 Build

We are incredibly excited to partner with Lexus of North America's Central Area Office, Iron Gate Motor Condos, and Cal's Angels, to bring you project "Wrapped in Hope"! For those of you who have yet to hear about this project, we at Fluid MotorUnion were tasked to tastefully modify a brand new 2020 Lexus LC 500 for over 50 appearances at local events, with the three largest being the Detroit, Chicago, and Cleveland Auto Shows. This build is a promotion for Cal's Angels, an organization dedicated to bringing hope and support to thousands of children with pediatric cancer, and their families.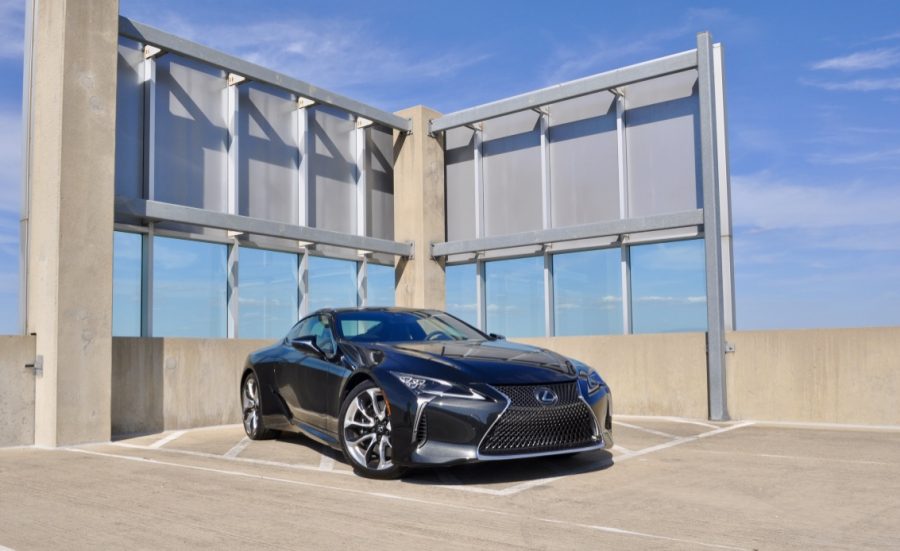 The 2020 Lexus LC 500 is a luxury performance coupe featuring a refined and artistically designed exterior and interior; and nothing but raw fun under the hood. It is a car that beautifully combines a muscular 471 horsepower naturally aspirated V8 engine, with the extreme comfort, luxury, and reliability that Lexus is best known for. The roaring V8 is paired with Toyotas new lightning-fast 10-speed direct-shift transmission capable of launching the car from 0-60 MPH in a blistering 4.4 seconds. It comes from the factory with a speed activated rear spoiler and multiple driving modes. Lexus designed the car with a ridge chassis and low center of gravity, making the LC 500 no stranger to high-speed cornering. Between the ample power and driving agility of the car, it is no doubt from the factory, an exciting performance vehicle. Combine that with all of its top of the line creature comforts, which include a 13 speaker premium sound system, heated and ventilated leather seats and steering wheel, and dual-zone climate control; you end up one of the most comfortable and luxurious daily drivable performance vehicles on the market today.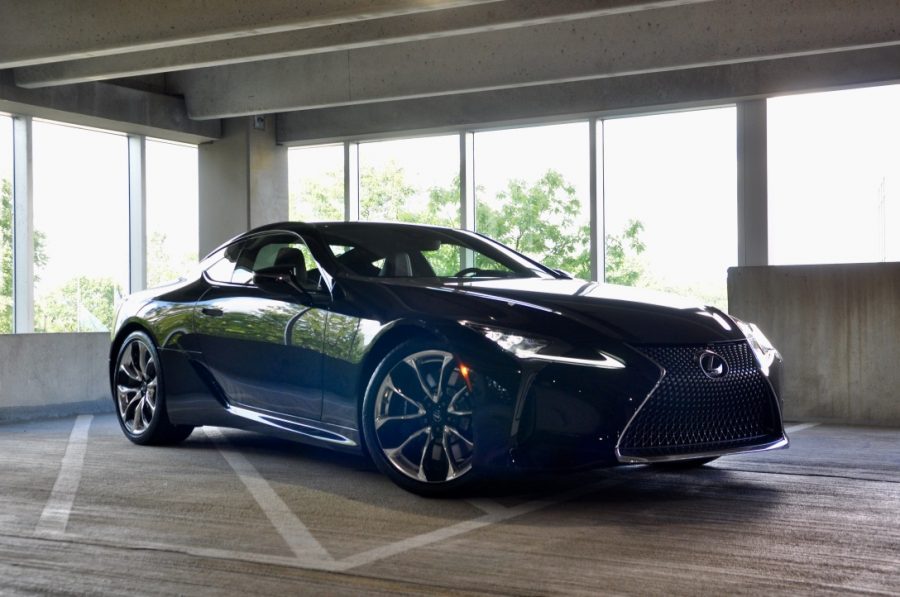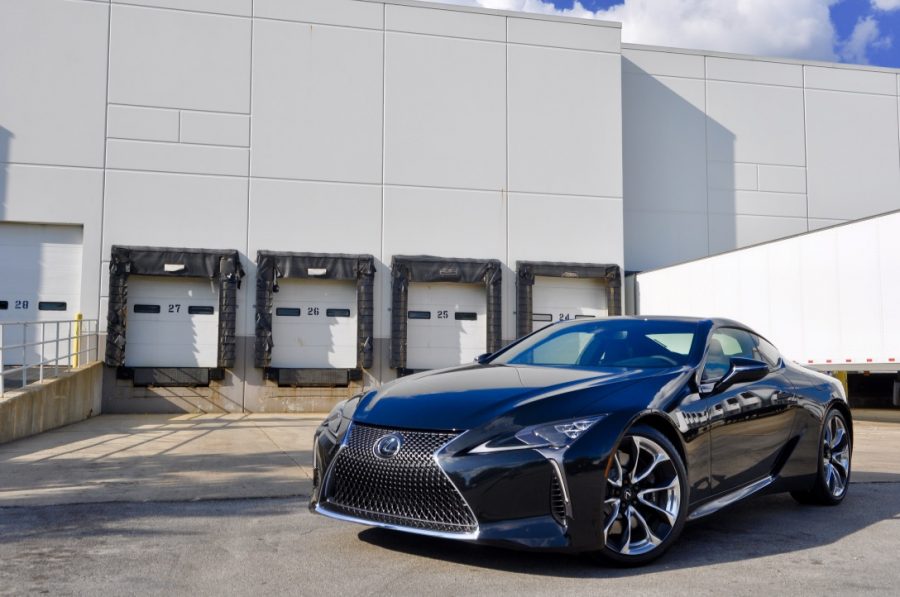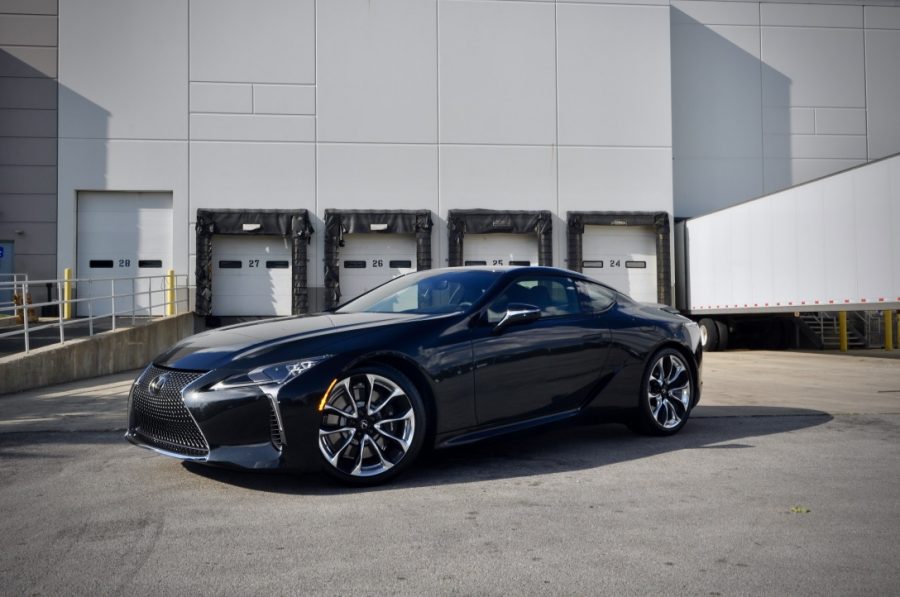 But who doesn't love to spice it up a bit? We were therefore tasked to do what we do best, improve those horsepower and torque figures as well as upgrade the appearance of the vehicle to give it a more race-inspired look and feel. At Fluid MotorUnion quality is of the utmost importance. We took delivery of the black on black LC 500 with a carbon-fiber roof and immediately set to work as we had a very short time between the arrival of the car and our first event on August 25th.
The parts began flooding in each day. First, we installed a set of Vorstiener Flow Forged wheels, and lowered the car on RSR Sport-i Coilovers provided by Vossen.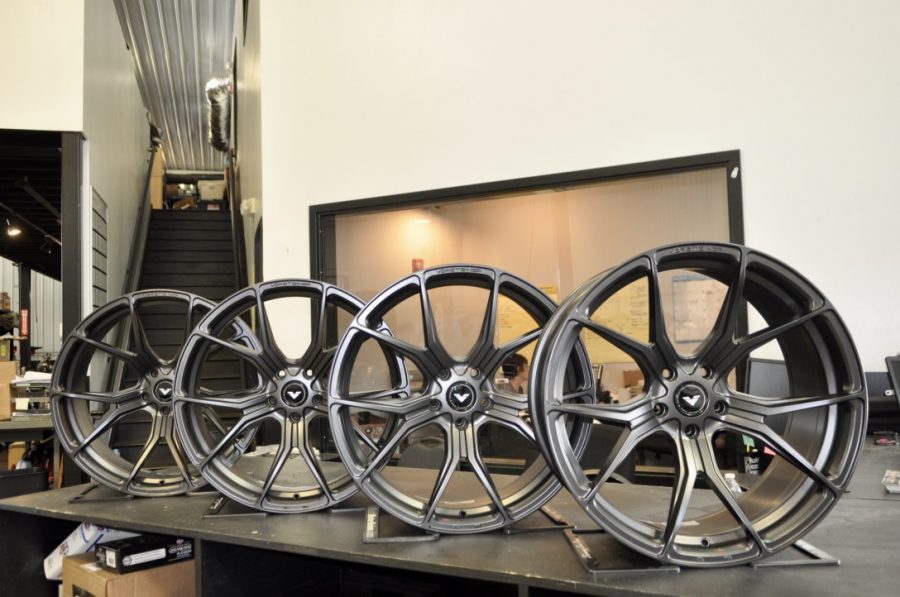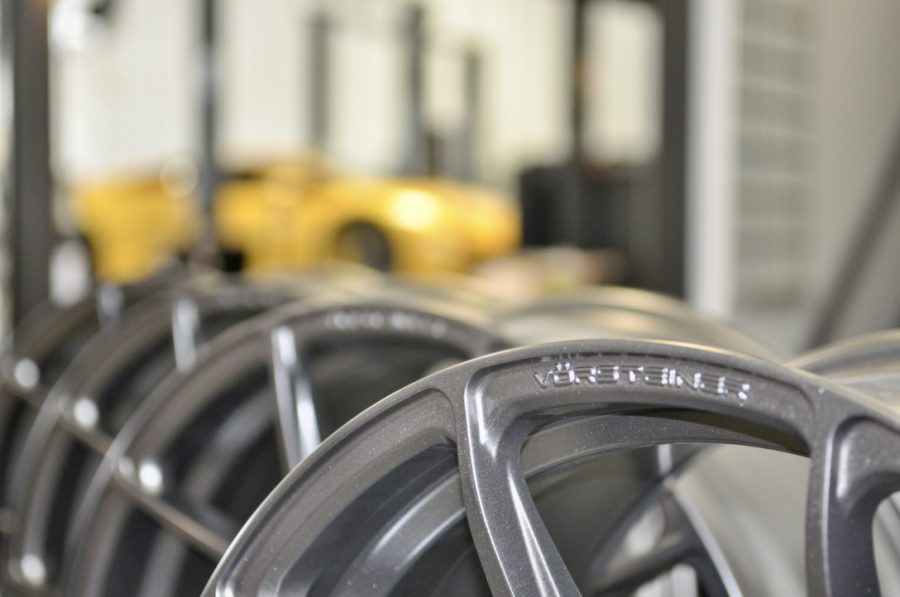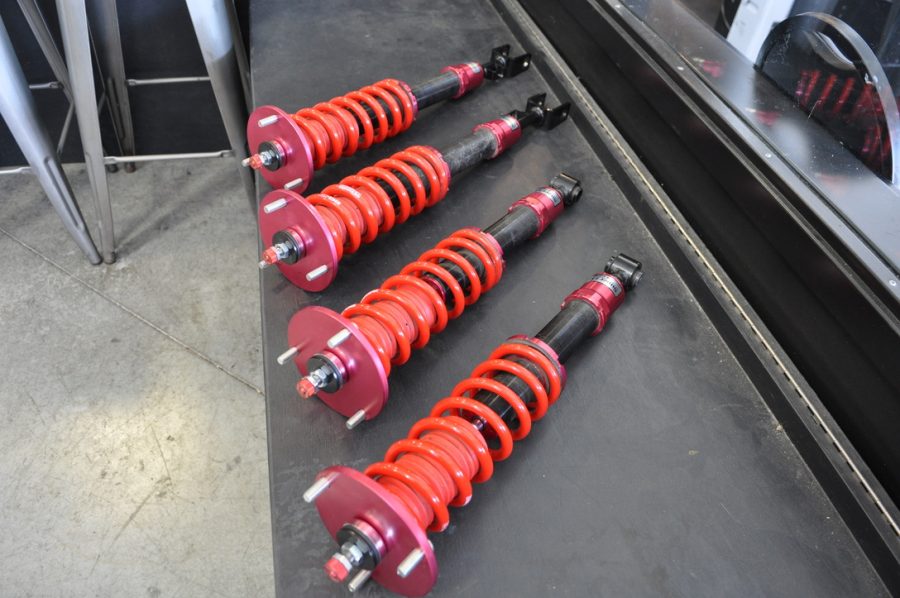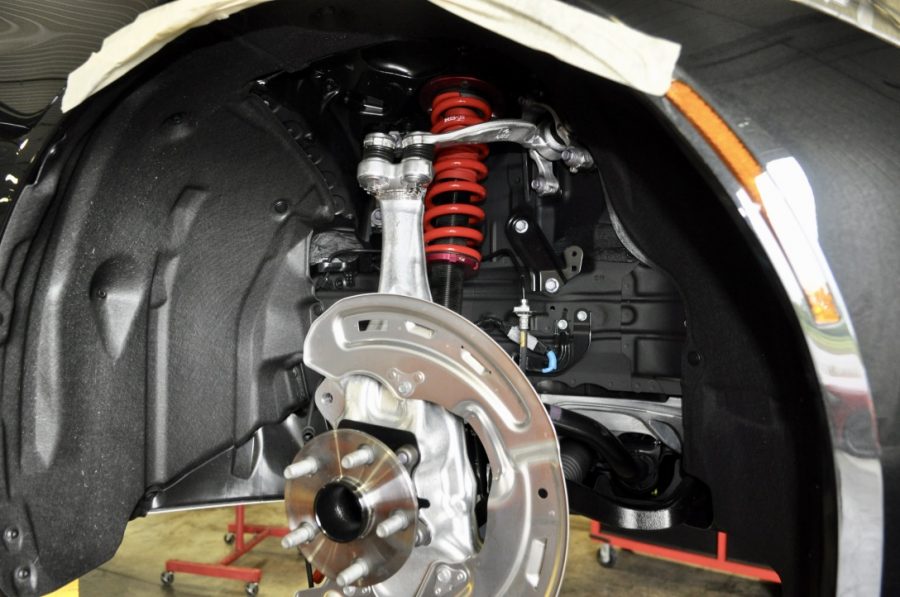 We sent out the brake calipers to Crown Customs & Coatings to be 2-Step powder coated with Prismatic Powders in Illusion Purple.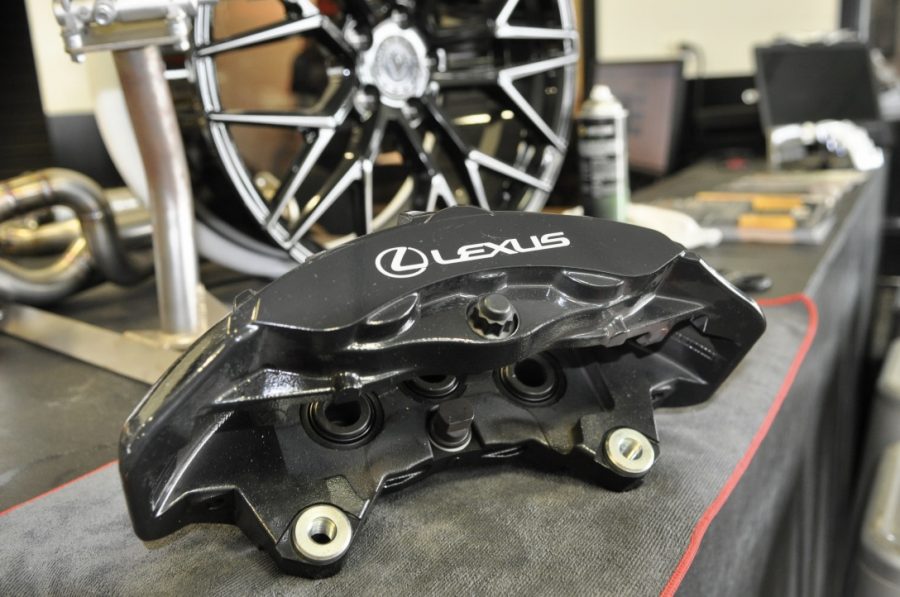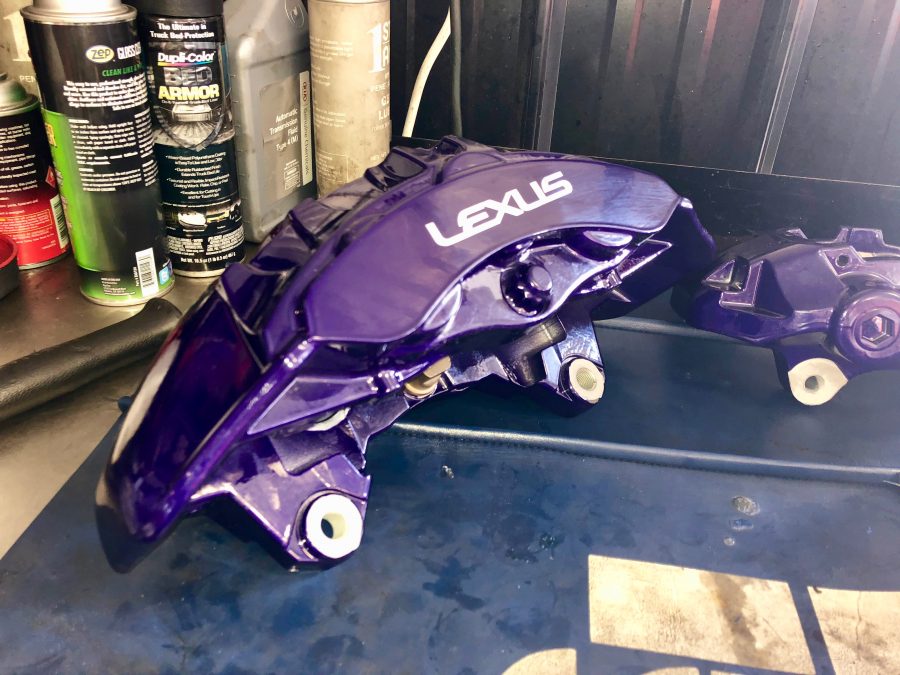 The LC 500 comes from the factory with a pretty mean exhaust note, but we needed more! Headers and resonated mid-pipes came from PPE Engineering which will be paired with a custom-fabricated Fluid MotorUnion Exhaust to make sure the car is not only seen but is also heard. In order to control the added power from the high flow exhaust system, we also installed a multi-mode Apexi Throttle Controller.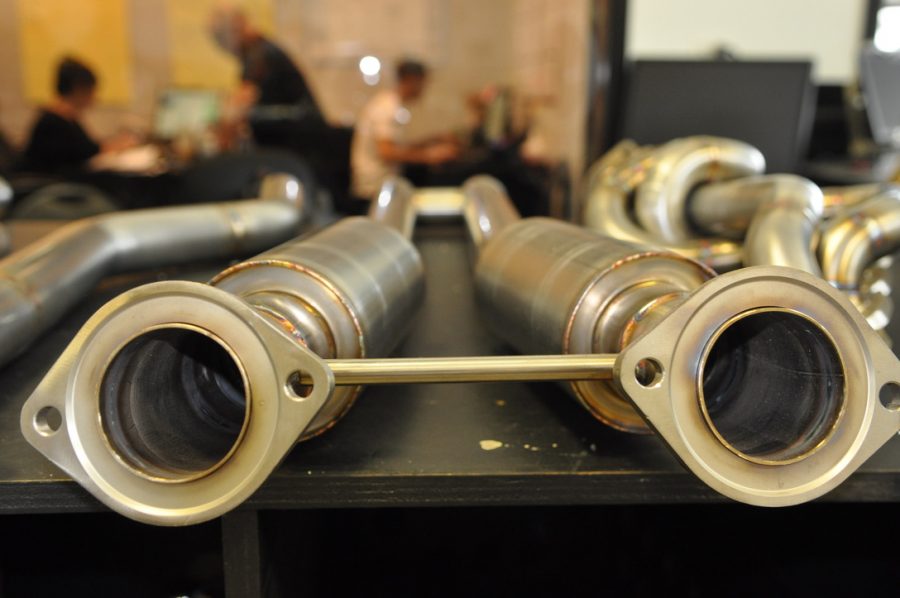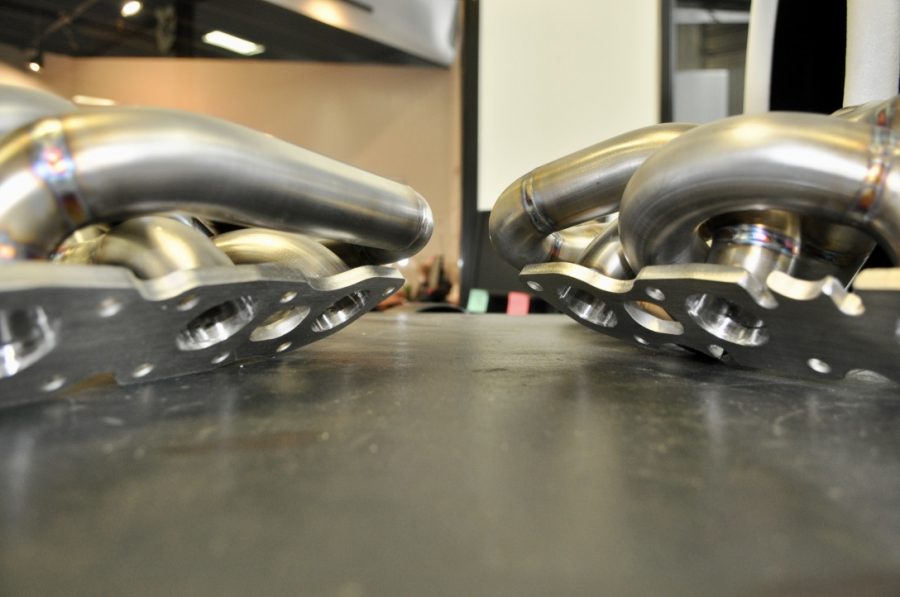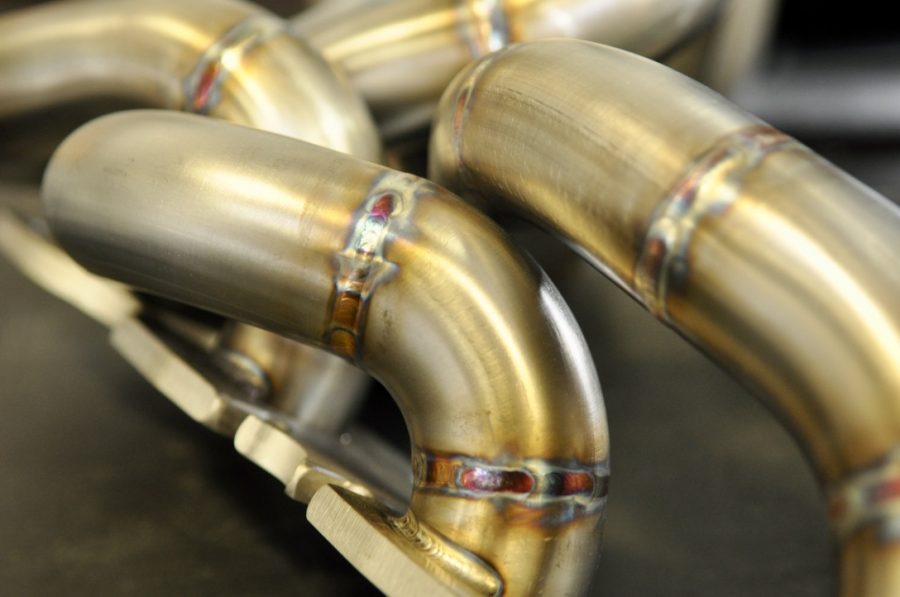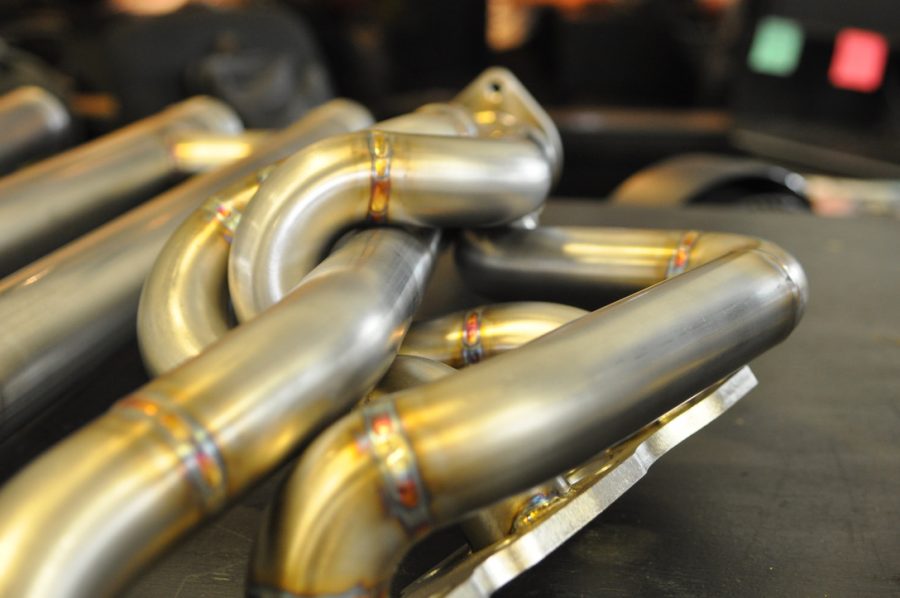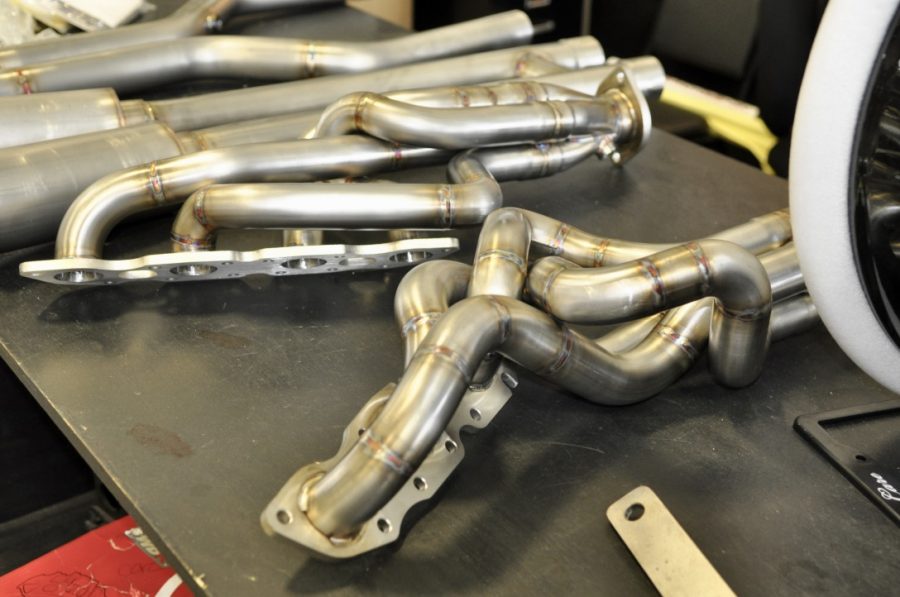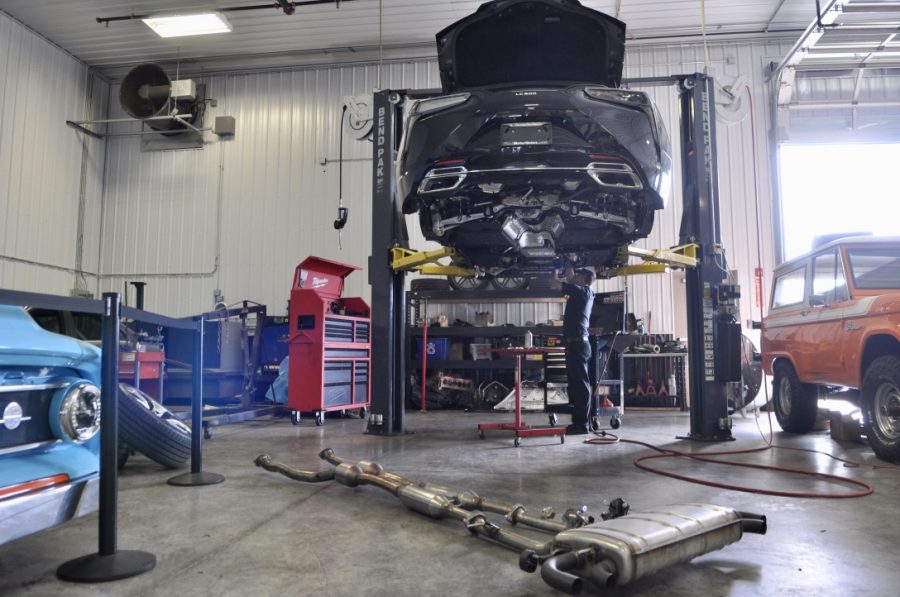 Between the new wheels, the car being drastically lower, A Vorstiener carbon fiber front lip, and the caliper color change, we already had a really mean and aggressive looking car.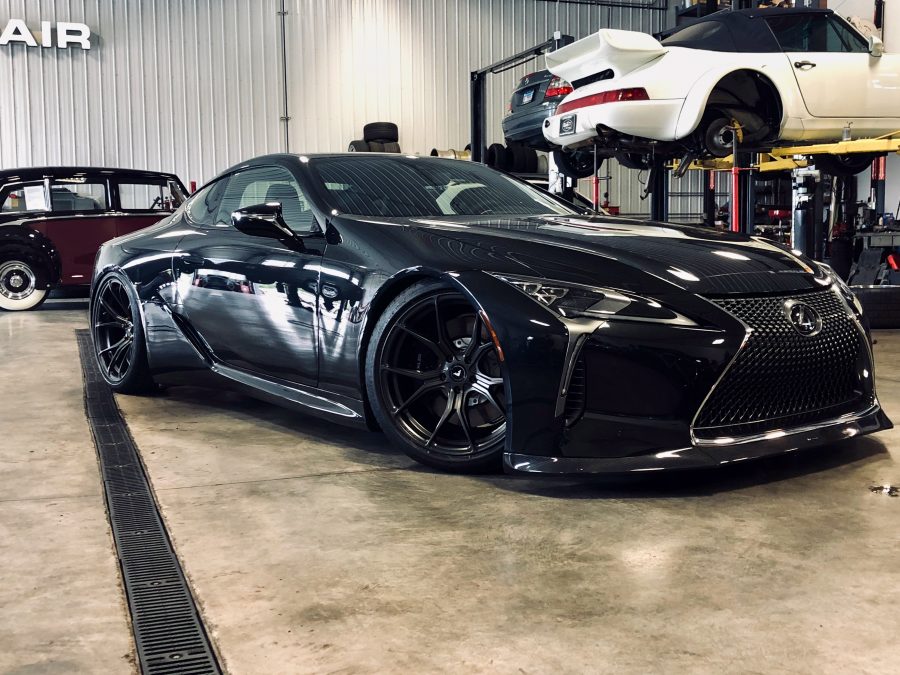 But we sure werent going to stop there! Finally, we sent the car over to our friends at Elegant Aurmor to wrap the car in Metallic Matte White, with matching Illusion Purple mirror caps. We added some Cal's Angels livery to each side, and it was ready for the first show.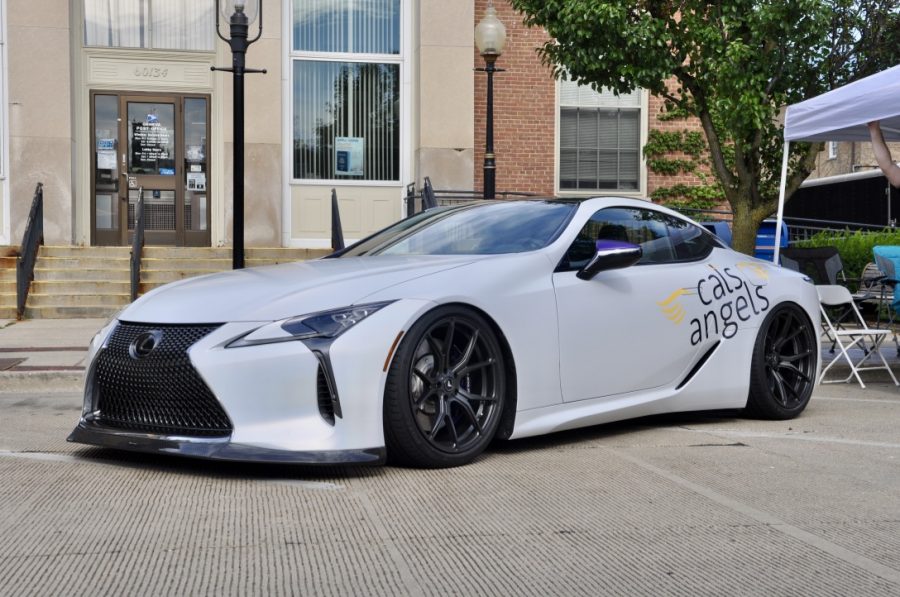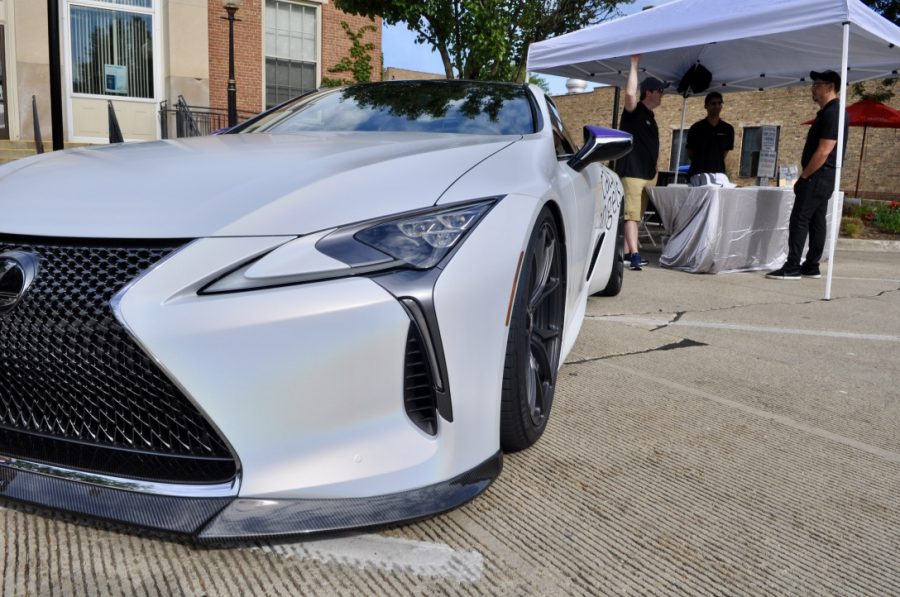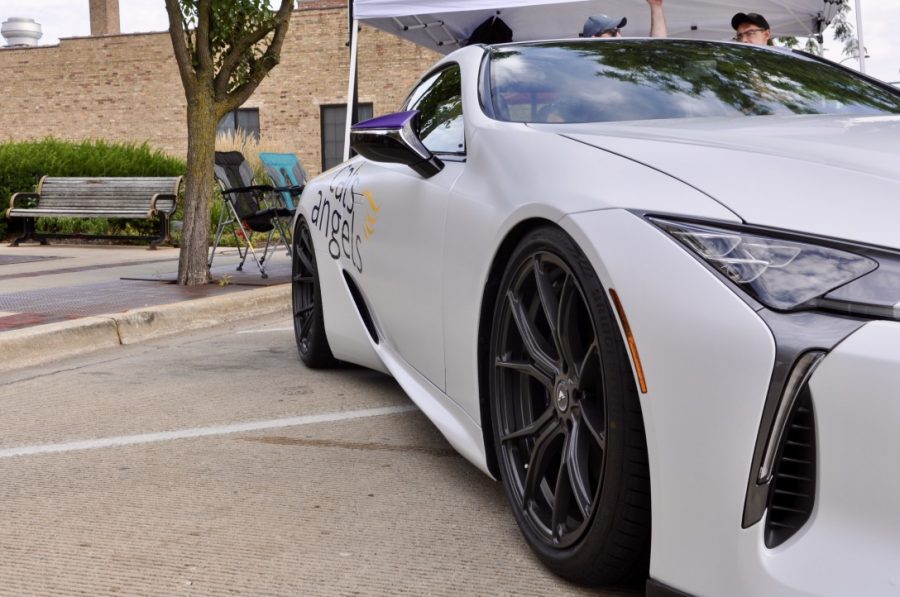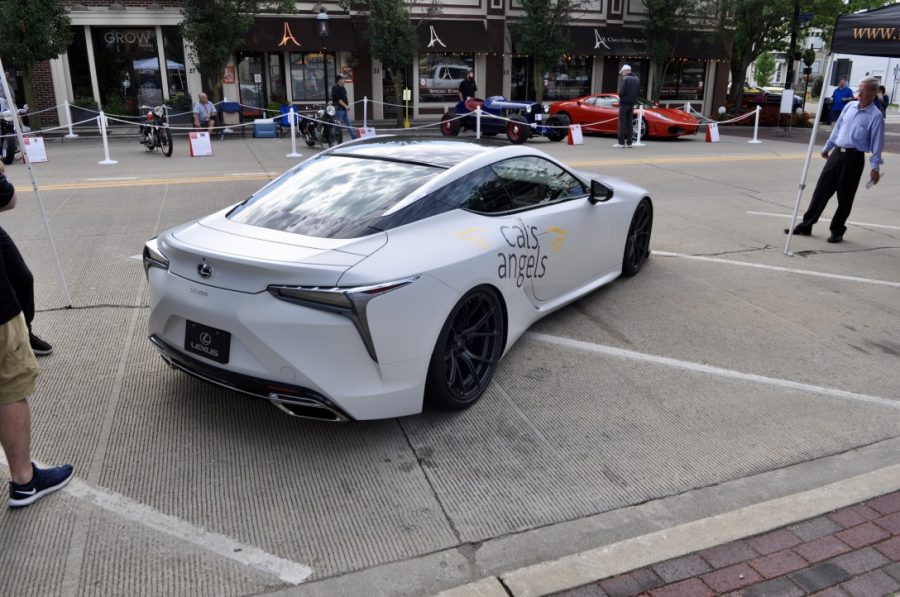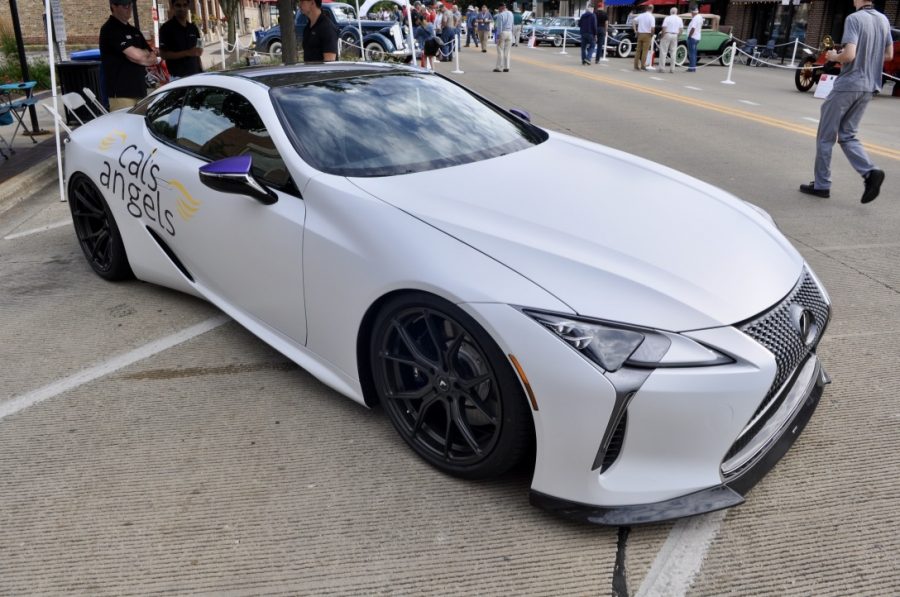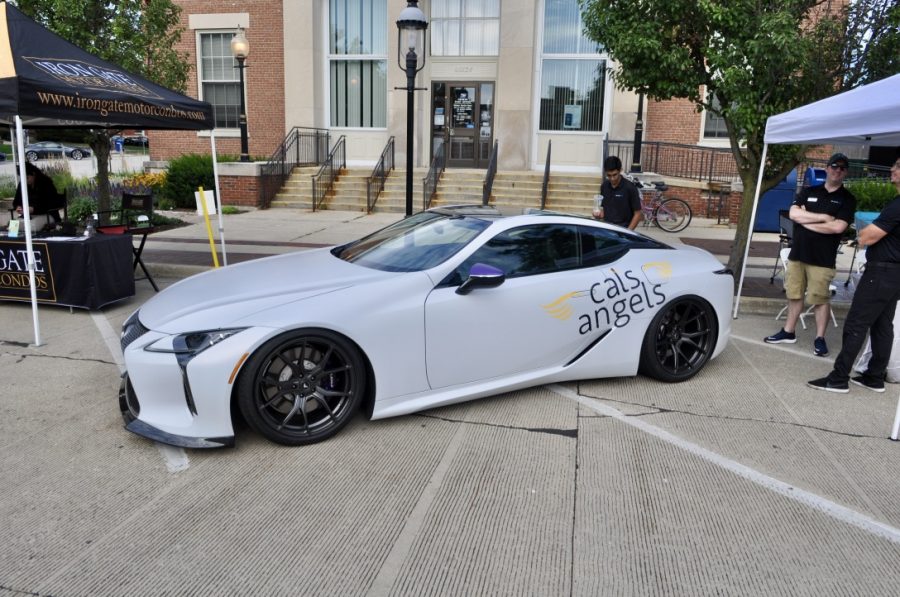 We've still got a few more upgrades in the making, but this concludes the first part of the build. It was a rewarding moment to debut the car at the 2019 Geneva Concours d'Elegance Lexus booth, where it was featured in the Kane County Chronical. We are very excited to be apart of this project and look forward to finishing the car, and seeing it spread hope across the U.S.
As always we love to hear your feedback so drop some comments below or go hit up one of our social media pages!