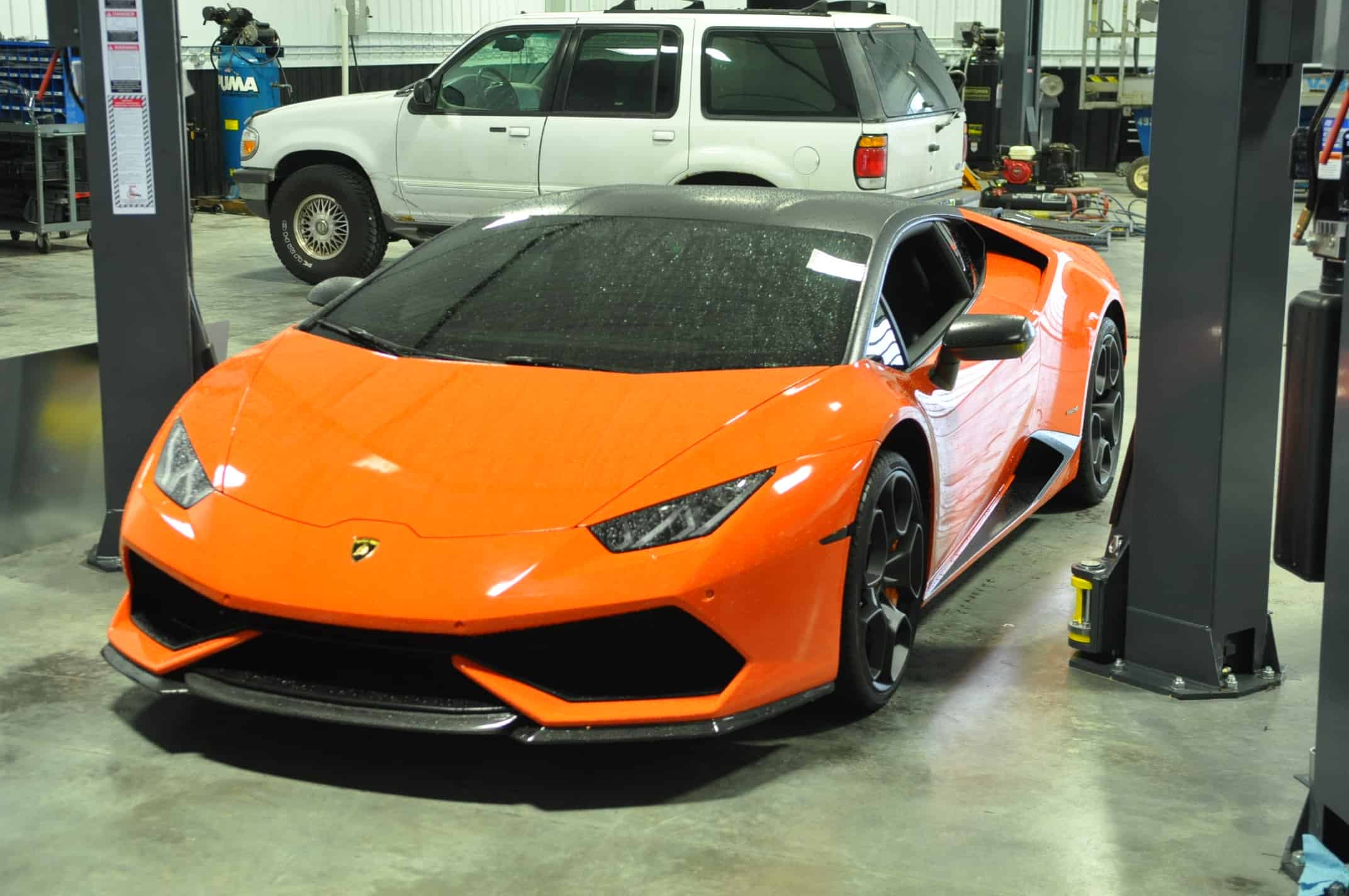 19 Apr

Lamborghini Huracan Tire & Powdercoating In Naperville

Do you need help with Lamborghini Huracan Tire & Powdercoating In Naperville, or do you just want to repair or change the style of your wheels on your Lamborghini, McLaren, Porsche, Ferrari, or other late-model exotic? Changing the wheels is one way to give you a completely new look on your vehicle, but what if you like the style of wheels currently on your vehicle?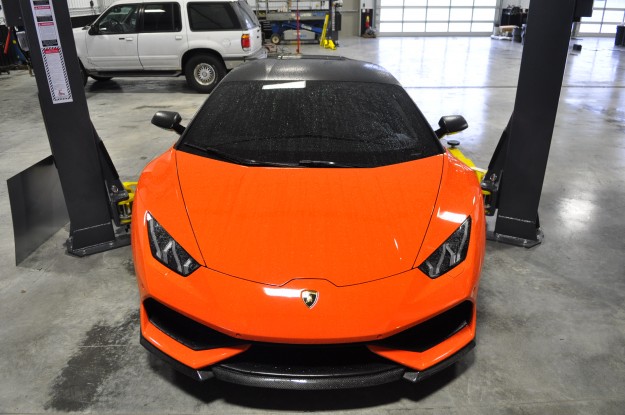 On late model supercars, the wheels are made in such a precise and stylish way, that often times it's hard to improve! Another option is changing the color or finish with powder coating. While some manufacturers have switched to powdercoat as a method of finish on factory wheels, the overwhelming majority are still done with regular automotive paint.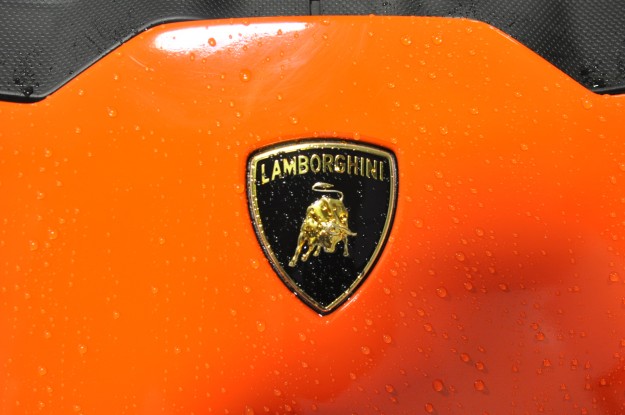 Paint is applied wet, then chemically cures to a protective finish. Powder coat, on the other hand, is applied using a magnetic charge, then heat cured for several hours to provide a much more protective, rugged, durable, and great looking finish.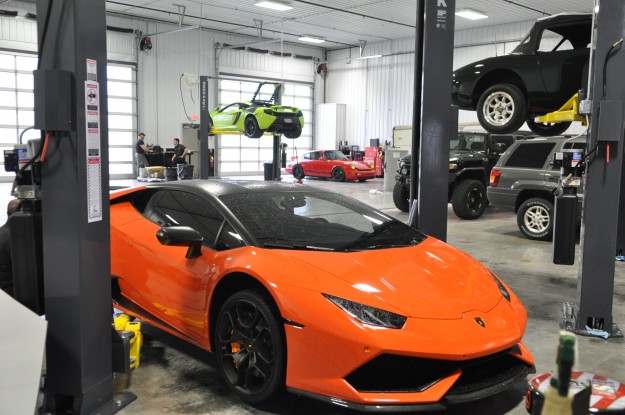 This Huracan came to us from one of the unit owners at Iron Gate Motor Condos in Naperville. This customer had developed a bubble in the rear Pirelli P-Zero tire and needed immediate replacement. The owner of the car had heard that we are a Chicago-area based independent center for repair, maintenance, diagnostics, and performance on Lamborghini as well as other exotic vehicles and wanted someone who had experience with these vehicles, to change the tire.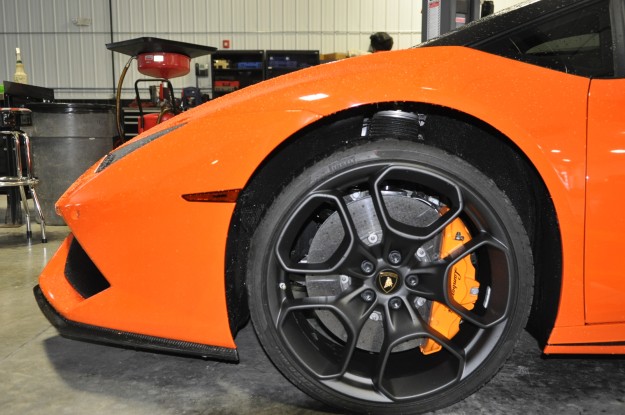 Unlike many tire shops in the area which use a system where new tire techs are hired on and given a bit of training, and then turned loose, our techs who do tires have years of experience working with luxury cars. So care when working with specialty wheels is in our nature. On this Hurcan, we identified that the wheel finish was paint over chrome, with no preparation.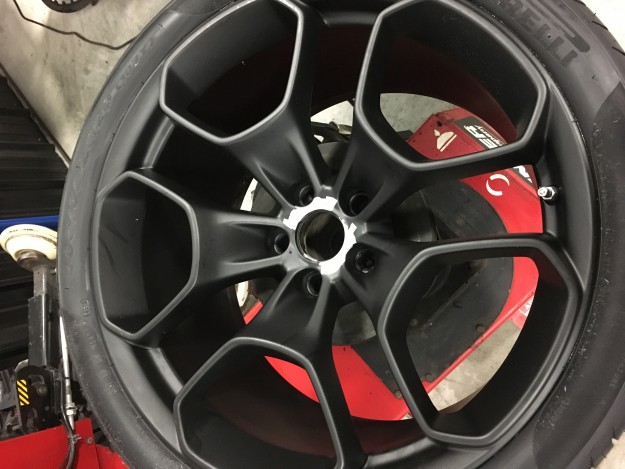 This is a big paint "no no". The smooth surface of the chrome does not allow the paint to adhere. Meaning that the slightest disturbance will send the paint flaking.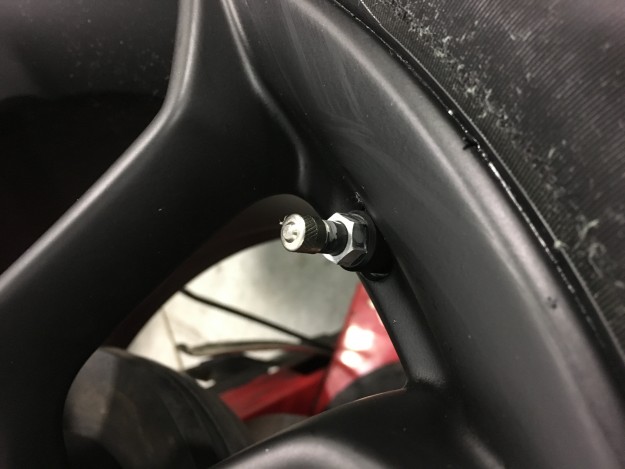 We advised the owner that we would switch the finish to powder coat to ensure that the paint would permanently adhere. Well within a 24-hour turnaround time we had the wheels back and the vehicle was home with the owner, just in time for the nice weekend weather we have been having lately!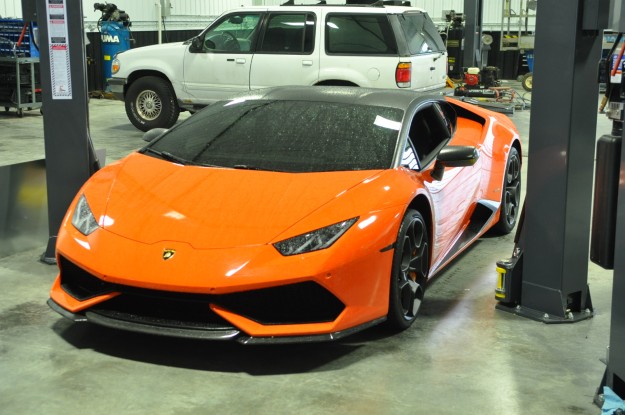 If you are looking for someone who can do Lamborghini Huracan Tire & Powdercoating In Naperville, Wheaton or Aurora area, give us a call at our new location in Naperville at 2108 W Ferry Road. Our new number is 630 305 3064, or email us at Blog@FluidMotorUnion.com