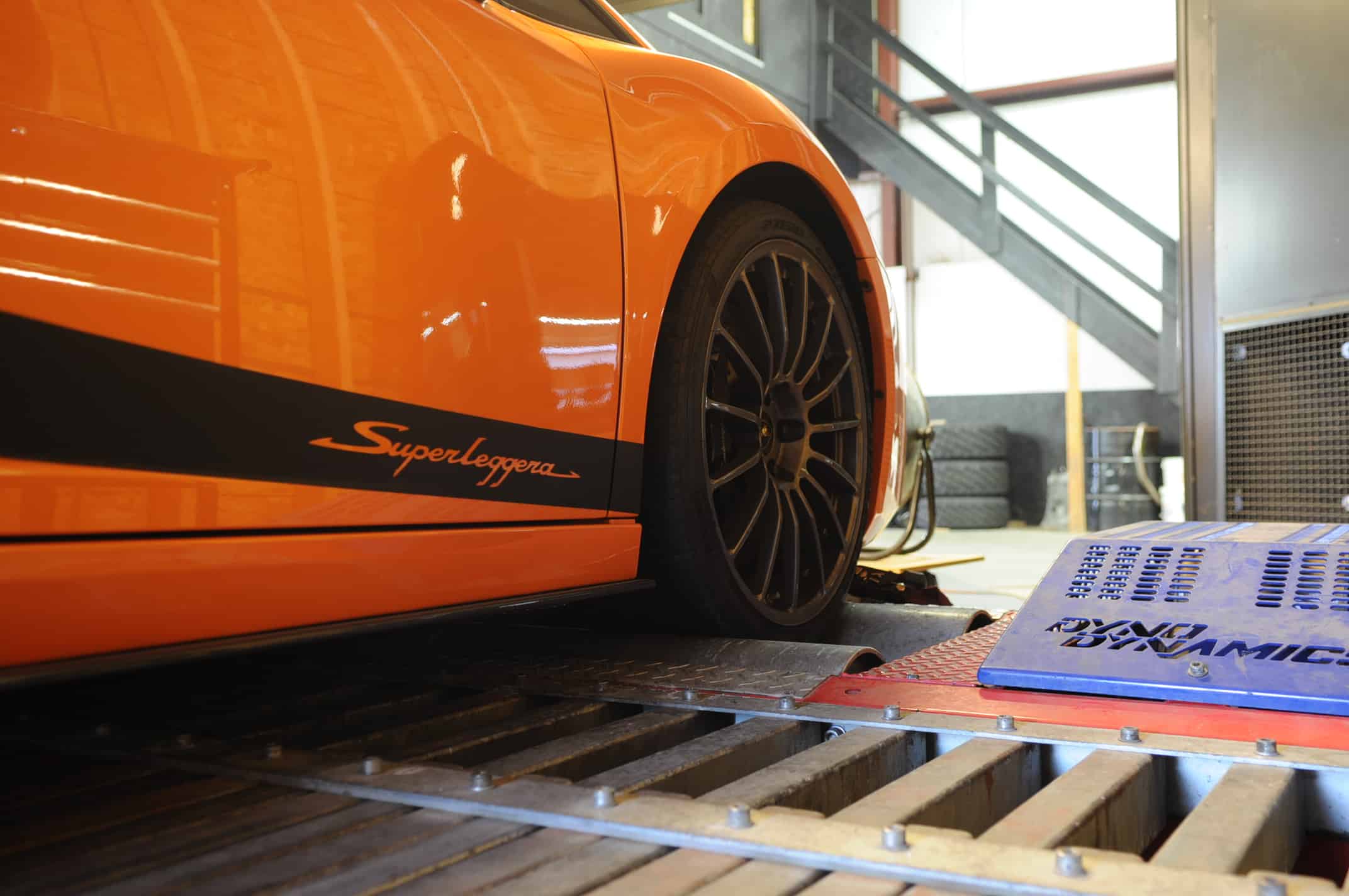 10 Aug

Unleash your vehicles potential! ECU Tuning in Naperville!

Let us help you fall in love with your vehicle all over again! Fluid MotorUnion is now doing ECU Tuning in Naperville!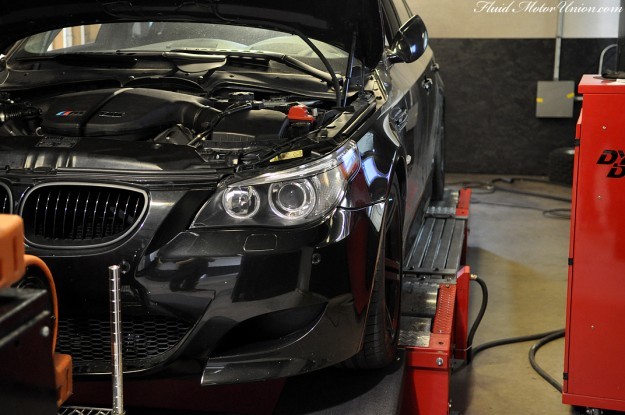 Looking to wake your car up? Fluid MotorUnion at Iron Gate offers ECU tuning on almost all late model cars.
For years, Fluid MotorUnion has been offering consultation services for ECU tuning on most vehicles. Now that our AWD Dyno Dynamics Dyno is fully functional at our new location at Iron Gate Motor Plaza in Naperville, we're ready to bring offer the latest tuning technology.
What is an ECU Tune?
Simply said, no two cars are built exactly the same, even if they're the same model. Across a production line, the different cars may span the gamut of allowable tolerances. Manufacturers must design and program the engine control computer to be able to accommodate these differences as well as all the different environments the vehicle may be operated in. Responses need to be subdued enough for your spouse to use it to get groceries, even on the most performance-oriented vehicles. Supporting this, safety margins must be built-in for the most extreme conditions as well as the possibility of user-induced errors like using low-grade fuel.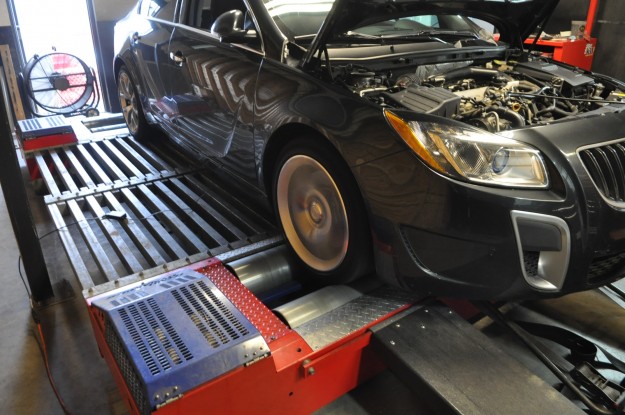 An ECU contains the instructions for the fuelling, camshaft position and ignition timing systems to operate based on any given engine rpm and load. These instructions are known as, "The MAPS." Changing these various instructions allows us to your vehicles maps. Hence the term – "ECU remapping." ECU remapping can be completed through a variety of different ways but, the most common is done through the OBD2 diagnostic port.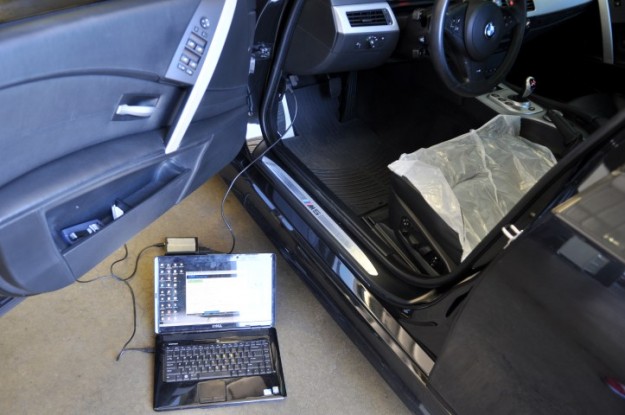 An ECU tune takes your existing engine calibration software and reprograms it to optimize the performance, efficiency, and drivability of most modern fuel-injected vehicles.
Tuning takes the modifications and idiosyncrasies of your specific car, along with the conditions and manner in which you desire to operate it; and optimizes engine control. We can modify anything and everything the computer uses to calculate fuel input and ignition timing to increase power output, applied torque, and in some cases fuel efficiency. Proper safety margins are maintained with improvements seen on the dyno and felt immediately. A proper tune is often the most important part of maximizing the efficiency and safety of installed performance parts, and in turn, will provide the most noticeable improvement.
Have a classic car you're looking to squeeze some more power out of? Even early mechanically controlled engines will benefit from adjustments to the carburetor and timing done on our dyno.
Curious? This 52′ Chevy Truck with an LS3 swap had over 40 HP at the wheels left on the table by a tune that wasn't dialed in properly.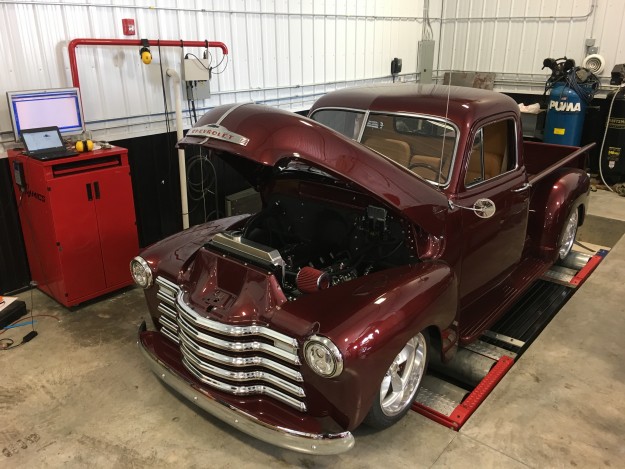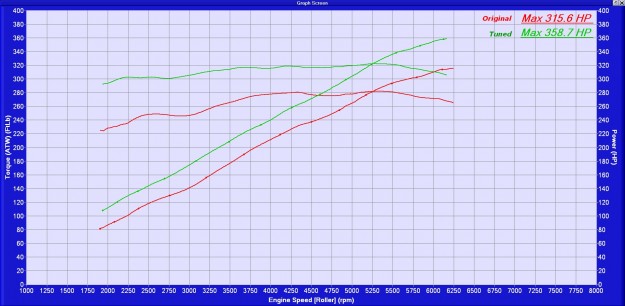 Don't hesitate to ask if we can tune your car!