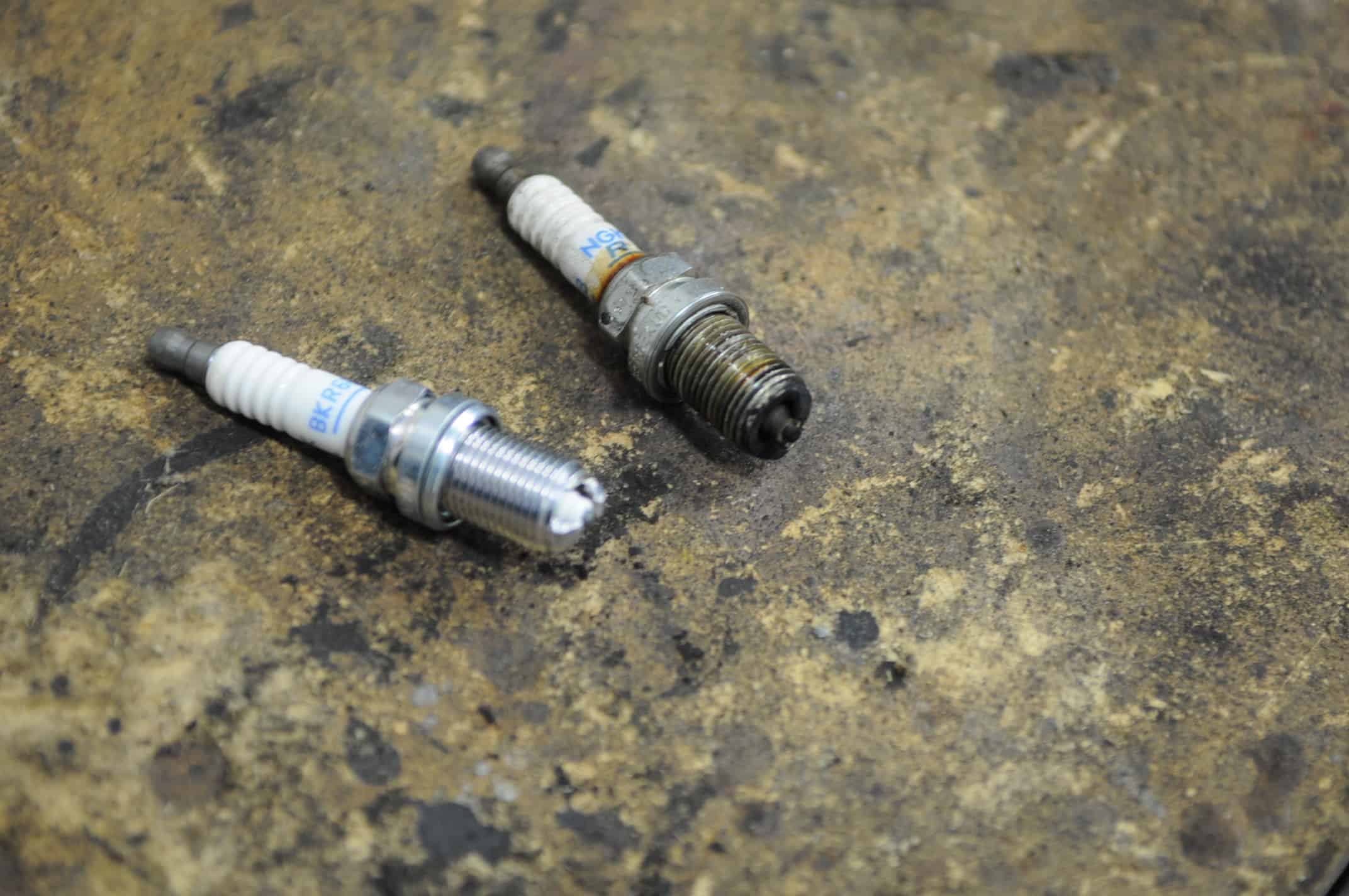 24 Jan

Cadillac CTS Check Engine Light Flashing Misfire

Are you experiencing a Check Engine Light Flashing Misfire? Vehicles after 1996 have what is known as an OBD2 protocol, a common language that allows the aftermarket repair technician, state emission testing facility, and consumer a way to check for problems in the engine computer. A check engine light (CEL) or Service engine soon (SES) message on the dash lets the owner know that the engine computer has detected a problem and the car is no longer meeting emission standards. One of the more problematic indicators of an issue, however, is the "flashing" engine light. This means that a misfire is occurring that can potentially damage the catalytic converter.

This 2003 Cadillac CTS 3.2 V6 was towed in for a flashing check engine light. Upon scanning it, we pulled multiple faults- P0171 P0174 air-fuel mixture Lean Bank 1 and Bank 2, P0300 random misfire and P0305 cylinder 5 misfires. All of these issues can cause a flashing check engine light. Multiple cylinder misfire is a common occurrence with a lean air-fuel mixture; however, a single cylinder with misfire codes is likely occurring at just that cylinder. (To learn more about diagnosing cylinder misfires check here)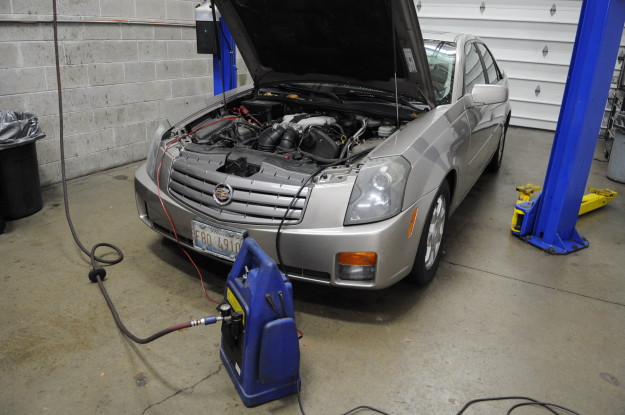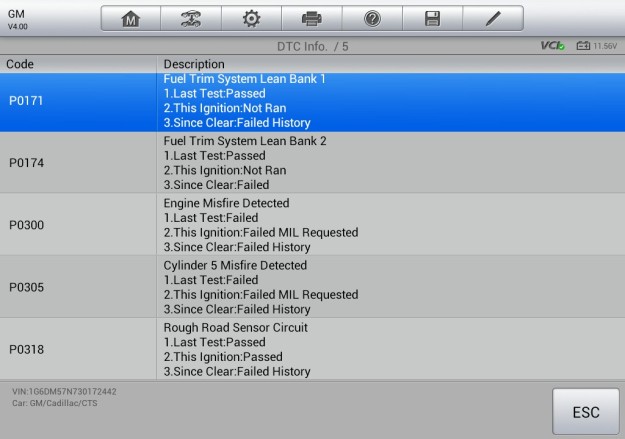 With a single cylinder misfire, we will want to start at the cylinder and remove and read the plugin order to see how the cylinder is running. Generally, spark plugs that are black are rich, white are lean, and brown is a good mixture. Before we could even get to the plug we noticed an obvious issue. Cylinder 5 had a mixture of oil and moisture in the spark plug tube. This was likely causing the misfire by damaging the ignition coil. This customer opted to replace the spark plugs at the same time, as well as both banks of coils.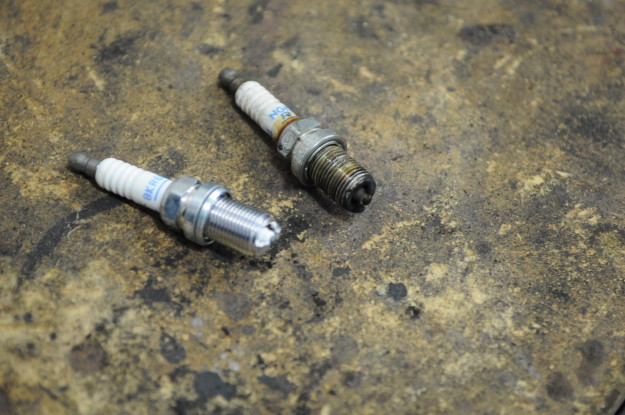 With the single cylinder misfire cleared up we now turn to the lean faults and random all cylinder misfire. A lean fault indicates that the engine is getting more air than it is calculating for. In this instance, because the fault is on both banks, the vehicle either has an air leak or an electrical component is causing faulty fuel calculation.
To test for air leaks, we use a tool known as a smoke machine. The engine is blocked off and smoke is forced into the intake system. If there is a leak present, smoke will appear from the problematic area. In this case, we have two intake boots which are in need of a clamp adjustment.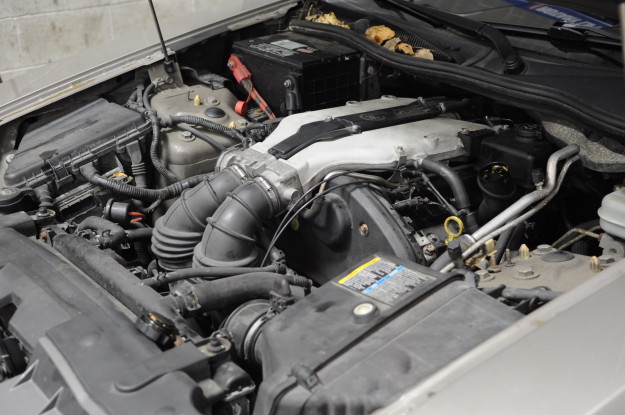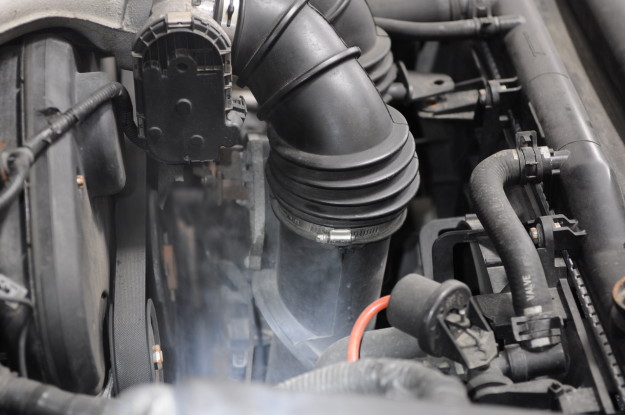 With everything back together, we test drove the vehicle and found it to be running as smooth as ever. If you have a flashing check engine light, misfire or lean faults and would like a professional opinion, don't hesitate to give us a ring at 815-230-2900, or contact us through email at blog@fluidmotorunion.com. We're conveniently located in the Naperville/Plainfield area of the Chicago Metropolitan suburbs.