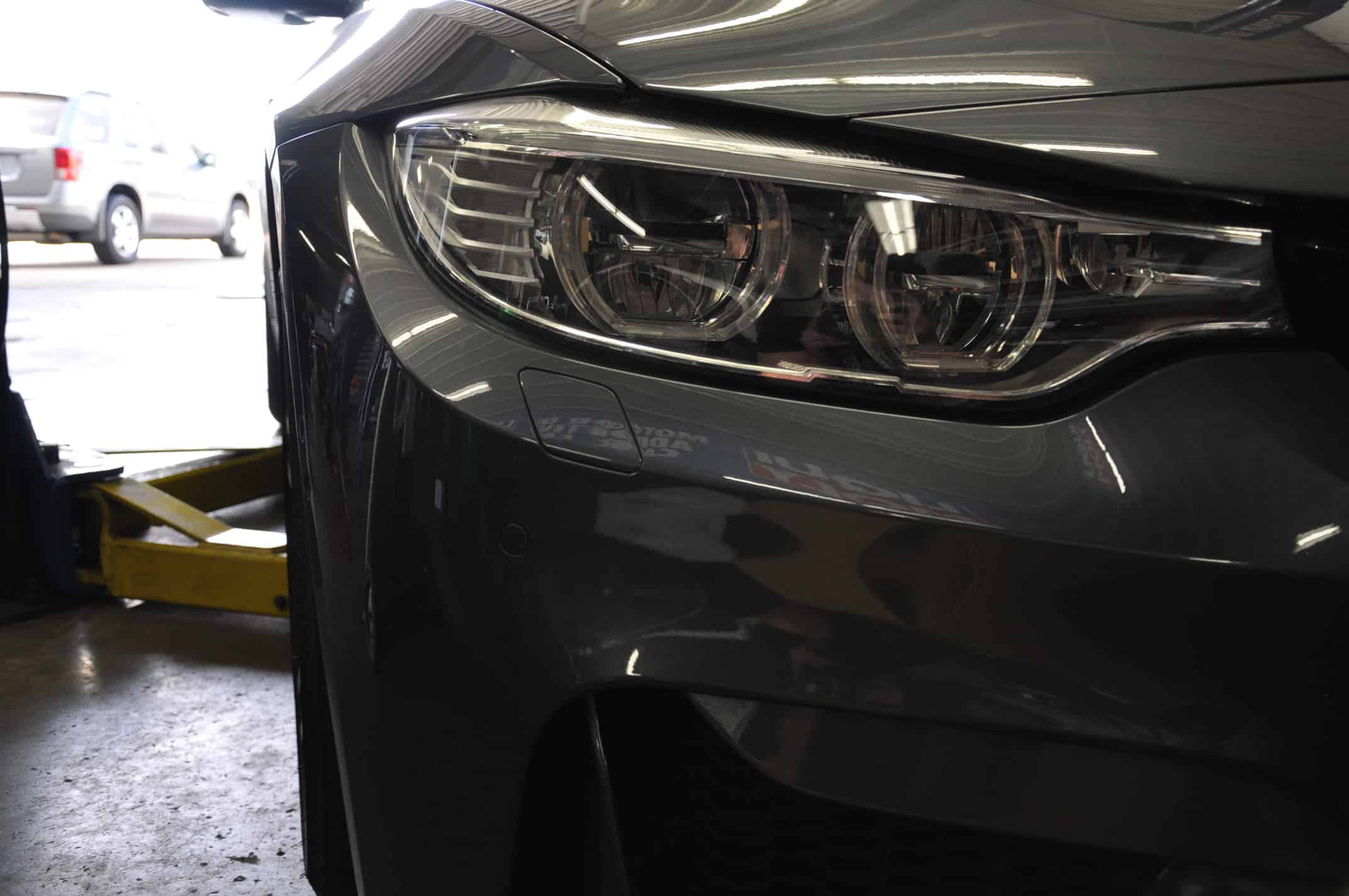 28 Jul

BMW M4 ESS E-Tronic Tuner Install

You may remember when we installed a JB4 piggyback tuner on a F80 M3 awhile back. Well today we have another "interceptor" unit that gets an install, this time it's the ESS E-Tronic tuner offered by ESS Tuning. Piggyback tuners are one of the most popular performance mods in the F8X M3/M4 community right now. Much like the JB4, the E-Tronic is a multi-channel controller that intercepts engine signals to allow adjustment of boost under all RPM ranges and fuel maps at partial load.

Unlike other products on the market, the ESS E-tronic Tuner provides a safe and simple solution to add horsepower to the already potent F8X M3 & M4. ESS successfully provides OEM grade hardware that makes for very simple install without the need for setup or adjustments once installed. The overall construction and appearance tells you that this unit really is a premium, safe, high quality, option for reliable power with excellent drivability!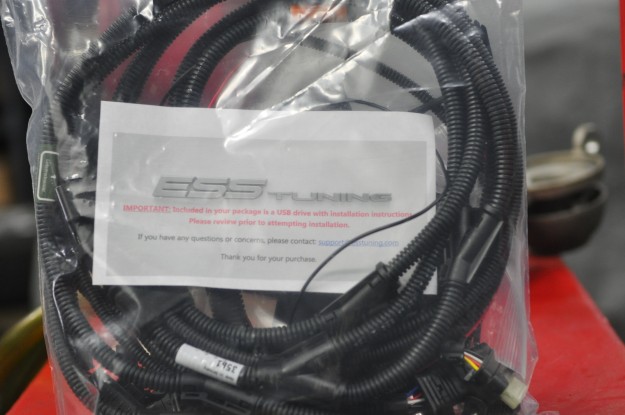 Install was straightforward without the need to splice into any factory wiring and it took a little over an hour for a qualified FMU tech to do a clean professional installation, so the average DIY'er should expect something slightly higher.
E-tronic is a sophisticated multi channel controller that has RPM and MAF integration. This allows for full control of boost at all RPM ranges and proper AFR calibrations that instantly adds 50-60whp & 50-60wtq. The preset calibrations make for easy operation, although it would be nice to have the functionality of the JB4. Included with the E-Tronic unit are 3 different map calibrations meaning all the user has to do is plug the device in and they'll be set. 3 different programs (not including program modifications) are available on the ESS E-Tronic unit:
Program1 – Linear (low boost on launch), 91+ AKI fuel recommended
Program2 – Stage 2/Torque (full power), 93+ AKI fuel recommended
Program3 – Stage 1, 91+ AKI fuel recommended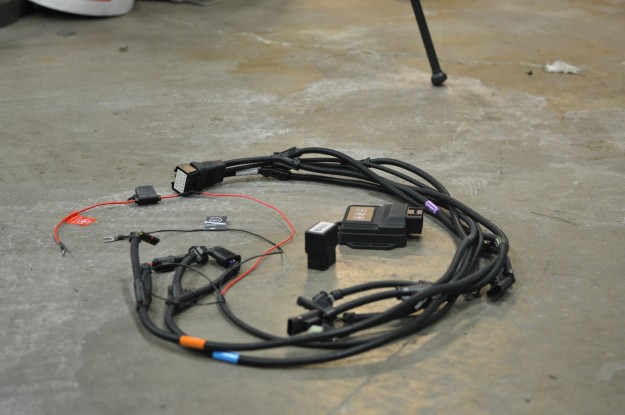 If you are looking for an option that gives straightforward power without the confusing factor. The E-tronic excels here over the JB4.
Aside from the ESS unit we tossed on some spacers to help with the overall appearance!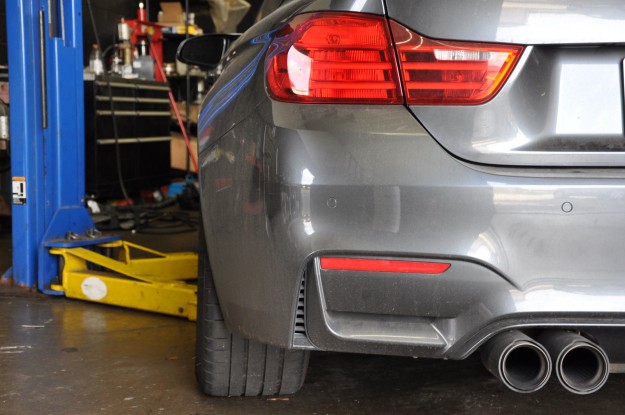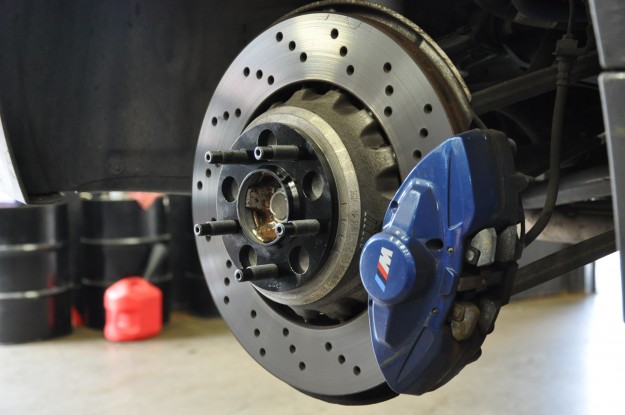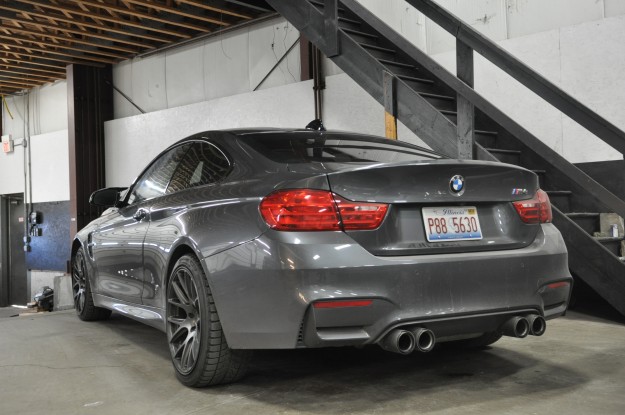 If you are looking for a DME tune, Performance Software, ECU Flash or piggyback unit like the ESS ETronic, we have the the knowledge and experience to get more power from your car. Give us a call and we will be more than willing to answer any questions you may have.