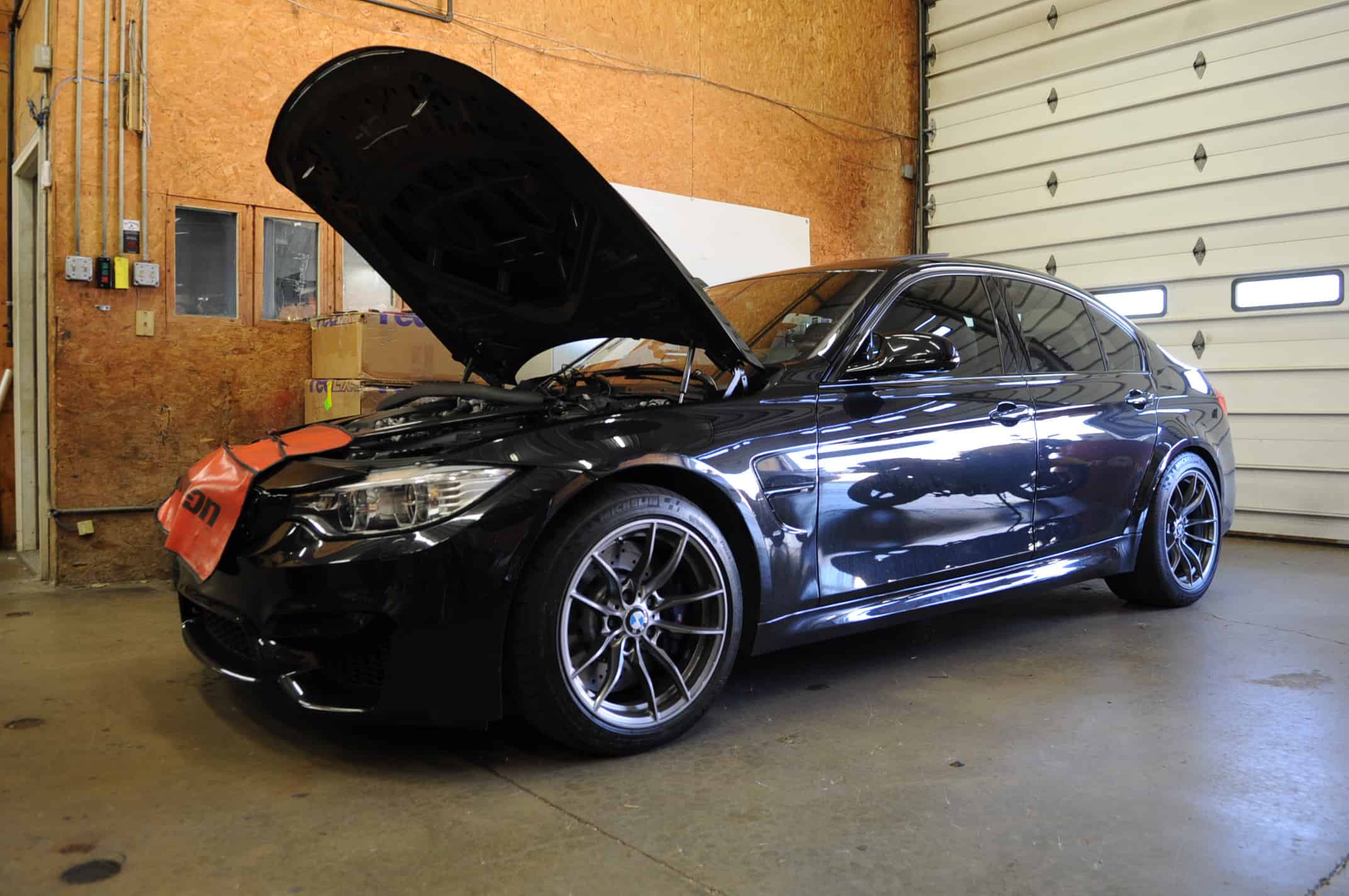 14 Jul

JB4 Install Review

Looking for an simple way to add some significant horsepower to your F80/F82/F83 M3/M4? You might want to take a look at the Burger Motorsports S55 JB4 tuner. The BMS JB4 is a piggyback tuner that allows you to go from factory stock to full race, and everywhere in the middle, with the press of a button on your steering wheel!

The JB4 works its magic via a signal interceptor device known as a "piggyback." This device differs from a typical "Chip Tune" or "ECU Flash" in that you aren't actually altering the information contained in the factory DME. A piggyback unit acts as an electrical interceptor for the various signals a factory ECU requires, modifies them, and sends out a different signal to achieve the desired result. Hence, increasing boost, modifying timing, changing fuel trims and other signals!

The JB4 install is very straightforward and can usually be completed in around an hour and a half. Directions are on Burger tuning website, which admittedly is always confusing, as they are continuously updating the site in a "forum" style. A bit frustrating at first but you will eventually find what you need if you look hard enough. More info here!

How much power should you expect? Your F8X M3/M4 was delivered from Munich with 430hp and 369 lb/ft of torque; toss a Jb4 on your otherwise stock car and you're looking at close to 500hp on 93 octane!

If you are looking for a DME tune, Performance Software, ECU Flash or piggyback unit like a JB4, we have the the knowledge and experience to get more power from your car. Give us a call and we will be more than willing to answer any questions you may have.