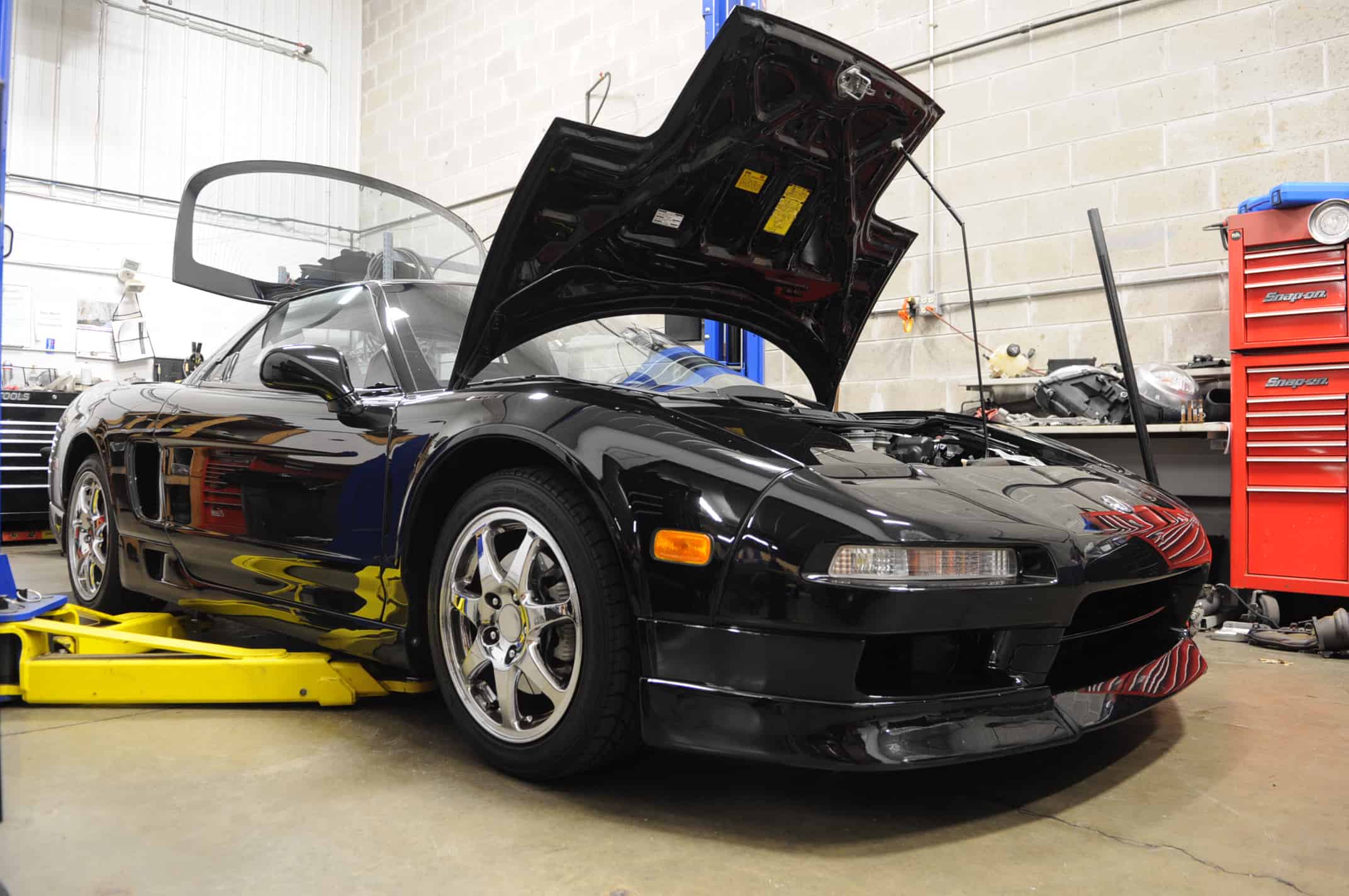 16 Aug

Fluid MotorUnion completes an Acura NSX Caliper Powder Coating and Rotor Replacement

We love seeing the timeless lines of Acura's supercar every time one rolls in the shop. So when this prestine beauty rolled in to take care of a few issues, we were thrilled. Sure this owner wanted to quiet the car down a bit by installing the original exhaust system, don't let this particularly clean NSX fool you; this owner drives his car! In fact, the initial reason for his visit was to deal with a brake problem he was having at the track. While attacking his stopping problem, we suggested Acura NSX Caliper Powder Coating to add a bit of flair!

There is no doubt that the original Acura NSX is an icon, and with the new NSX currently out on delivery, these classic cars will only become more iconic as the years pass. The Honda brand itself has never really been known to build excitement for most, but the NSX branches out beyond its reputation, and the reason why should be fairly obvious.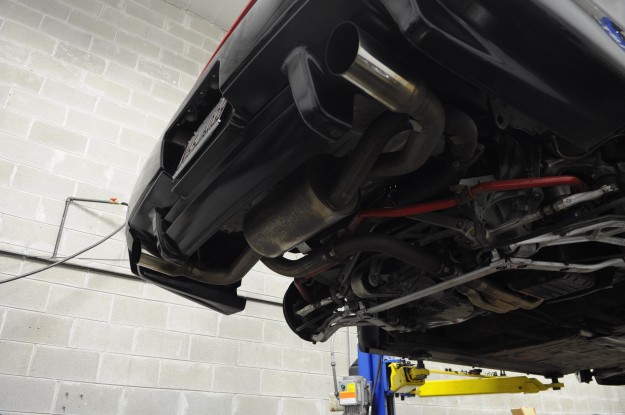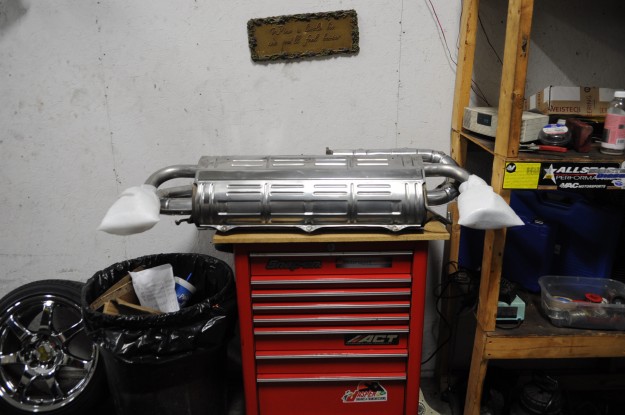 Powder coating brake calipers sounds like a pretty simple and straightforward job, but it does require some attention to detail. We take the time to disassemble the calipers and once all mechanical and sealing parts are removed, they then go in for soda blasting. Using high-pressure baking soda, the parts are blasted to clean all metal surfaces of rust, corrosion, grime, loose coatings, and other contaminants. From there they are sprayed with a customer-specified color and then move over to the oven for proper baking. Once we receive the freshly coated calipers we then rebuild them and get ready for re-installation!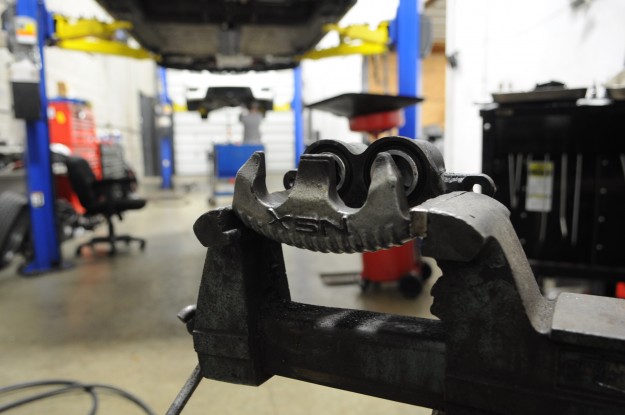 When a client is looking for a specific color we recommend he or she has a look at prismaticpowders.com. The options are almost endless so we're confident you'll find what you're looking for. This customer opted for the very popular red!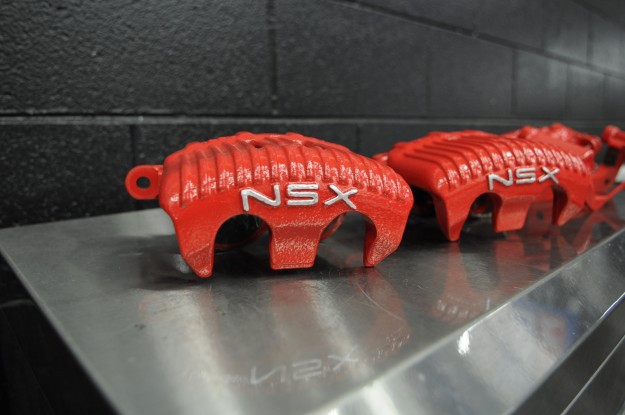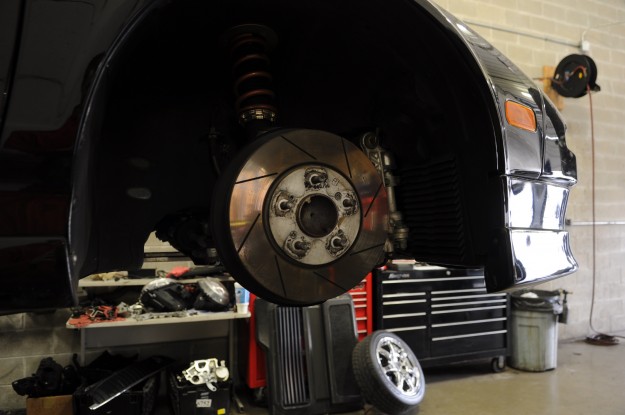 To powder coat four calipers you're looking at a higher ballpark price of around $950 or so, unless you need seal rebuilds. To help save some money I would consider knocking out a full brake job at the same time so you won't have to do that work twice! Also, know that this will account for a brake flush as well since the entire system is opened when the calipers are removed. It helps to have someone who knows what they are doing, as only an experienced tech has the skills to be able to save the seals. The seals often break on removal, and if pulled wrong, they can snap easily. Sometimes, however, all the care in the world won't save old, cracked, worn seals, so plan on spending some extra $$$ just in case.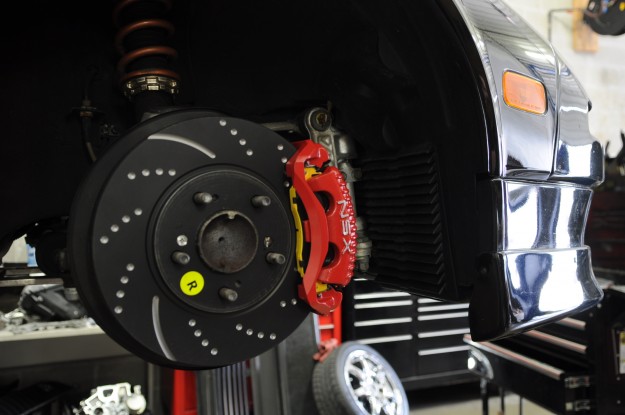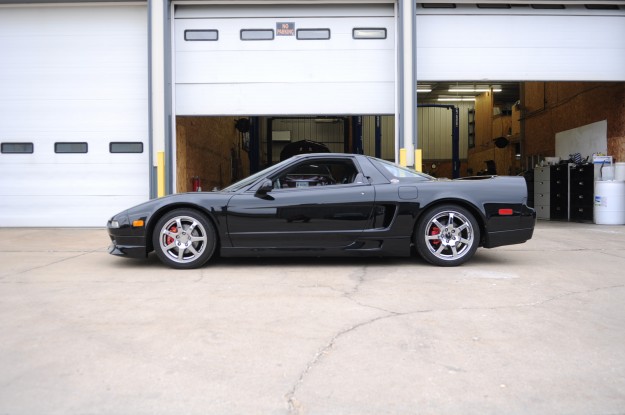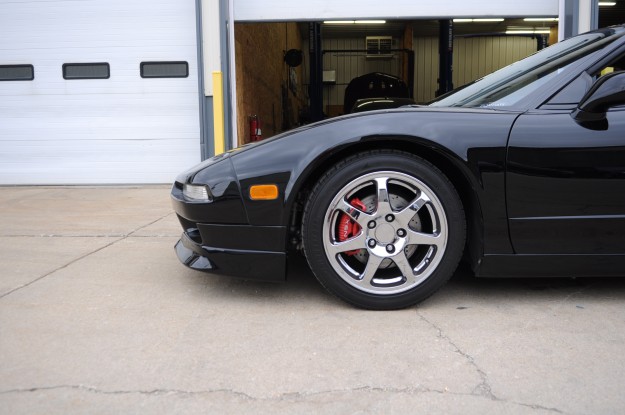 If you're looking for Acura NSX Caliper Powder Coating, of just considering powder coating your calipers and live in the Chicagoland area, please don't hesitate to give us a call at (630) 305-3054 and we'll be glad to discuss your options. Fluid MotorUnion takes pride in the work that we do! It's never about selling you unnecessary work, but rather finding the best solution for you, as well as your vehicle. Give us the opportunity to impress you, you will be glad you did! We are conveniently located in Naperville just a short drive from I88 in the Chicago Metropolitan suburbs.