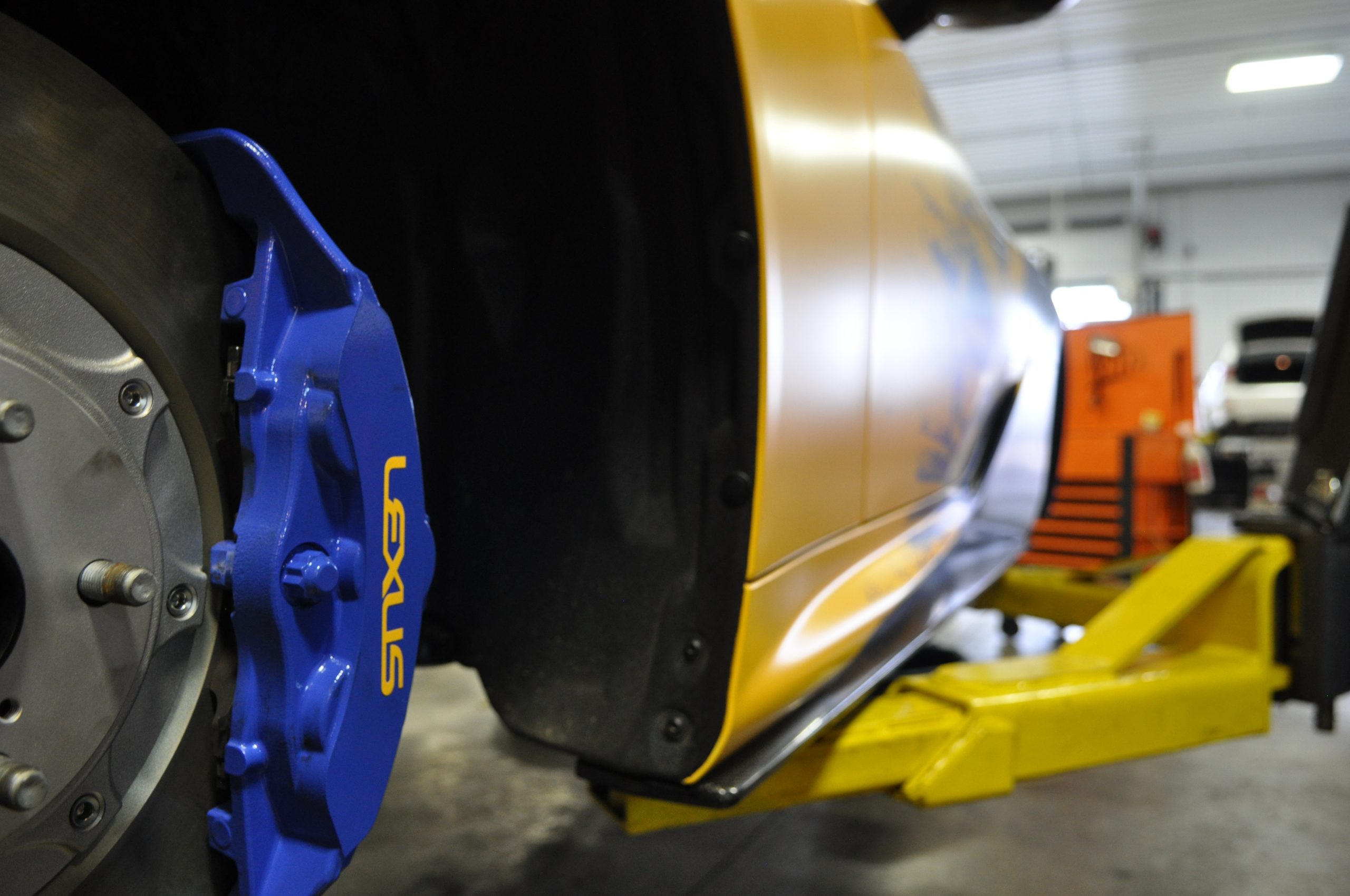 05 Feb

"Wrapped in Hope" Part 3 – Custom Caliper Finish and Final CAS Prep

Custom Brake Caliper Finish
On Monday morning the LC 500 got dropped back off here at Fluid MotorUnion for its last time before its show tour beginning with the Chicago Auto Show. Elegant Aurmor finished the new wrap, and it was our turn to put our finishing touches on the car.

Check out our previous blog posts about this build!
"Wrapped in Hope" Part 1
"Wrapped in Hope" Part 2
"Wrapped in Hope" Ultimate Road Rally

The new wrap is blue and gold and looks phenomenal. However, the old prismatic purple brake calipers looked quite out of place now. We only had 24 hours to finish the car so we disassembled the calipers sent them out to Geneva Auto Body to be refinished to match the new wrap. A custom caliper finish really helps tie in the look of a car, and is something we take care of here at FMU often! Calipers are most often powder-coated or painted and can be finished in practically any color.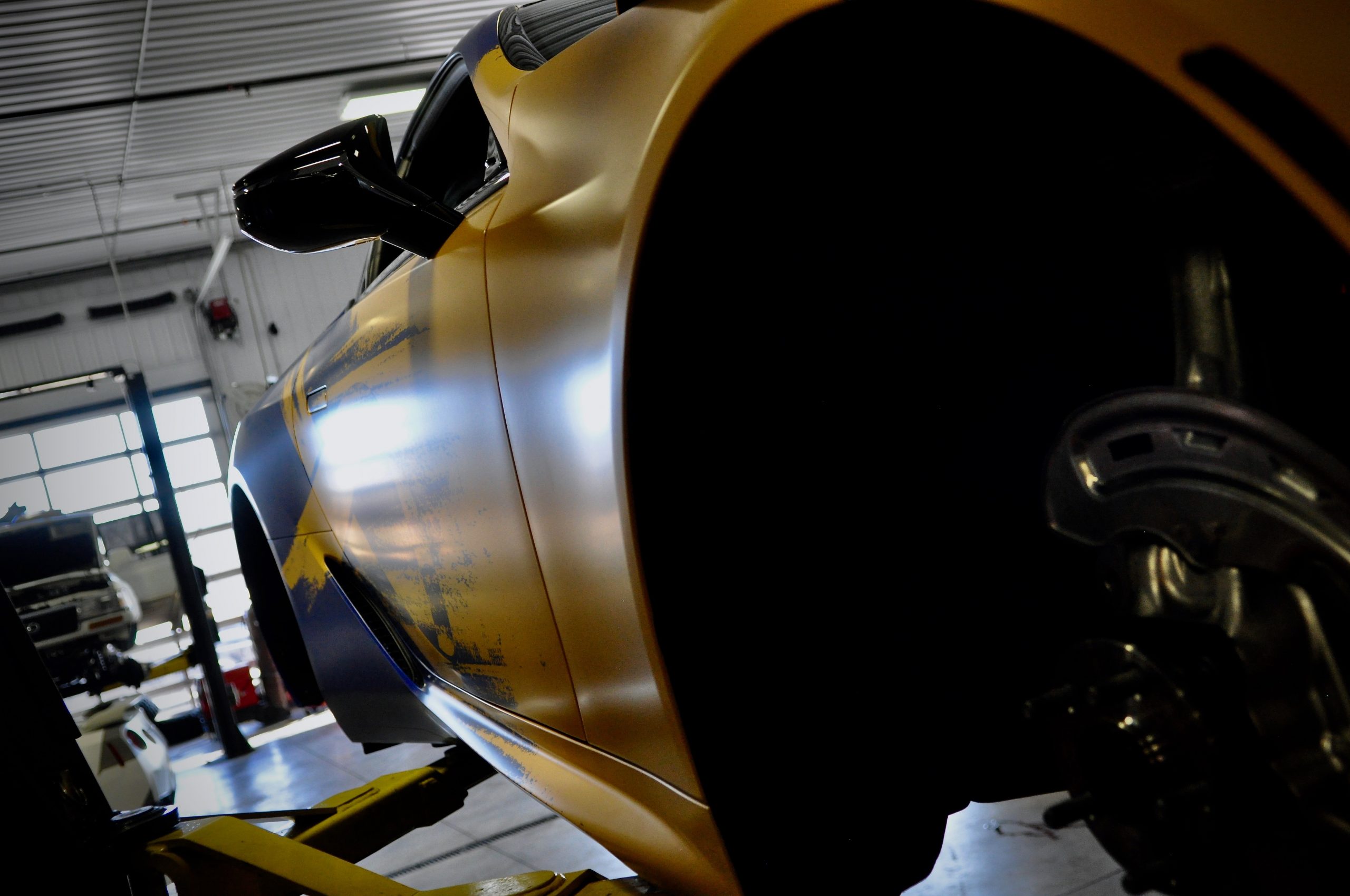 In the meantime, while we waited for the calipers, we set to work reinstalling the carbon fiber side skirts and rear aero. We also added color-matched vinyl Lexus logos to the Vorstiner wheels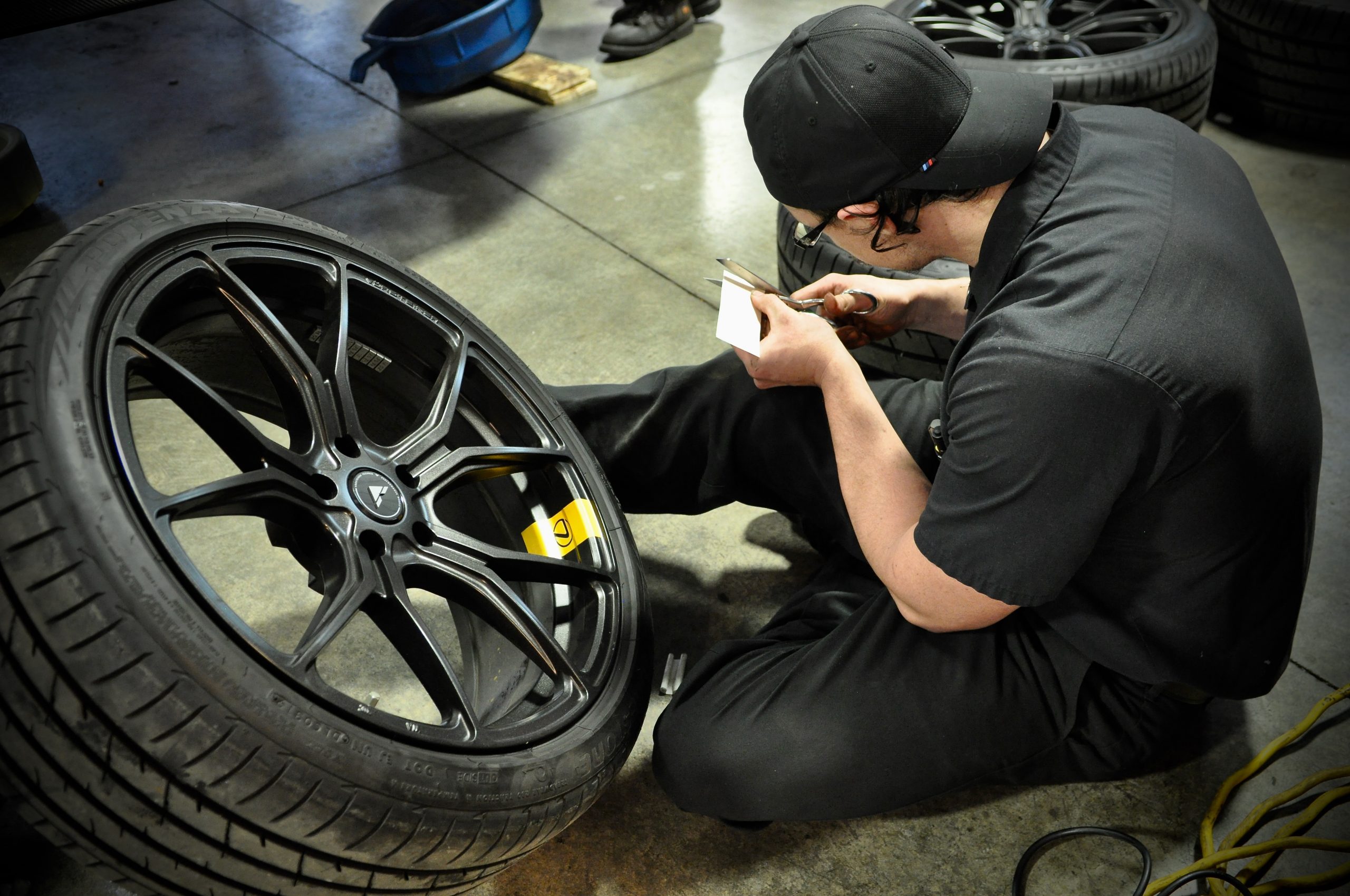 Tuesday afternoon we received back the finished calipers, and they turned out great! Now it was crunch time to get the calipers rebuilt, stickered, and installed back onto the LC 500.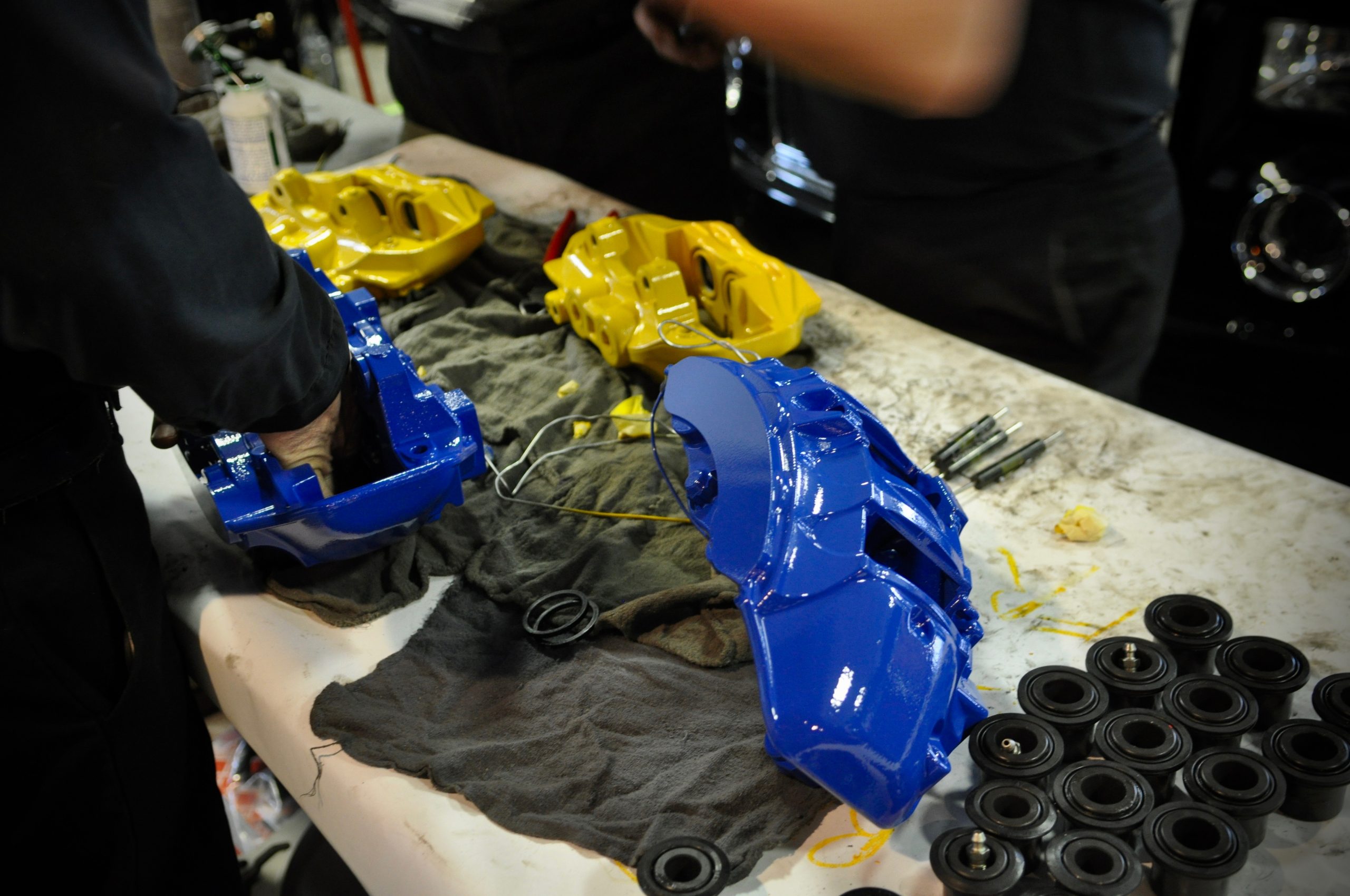 Check out the finished product!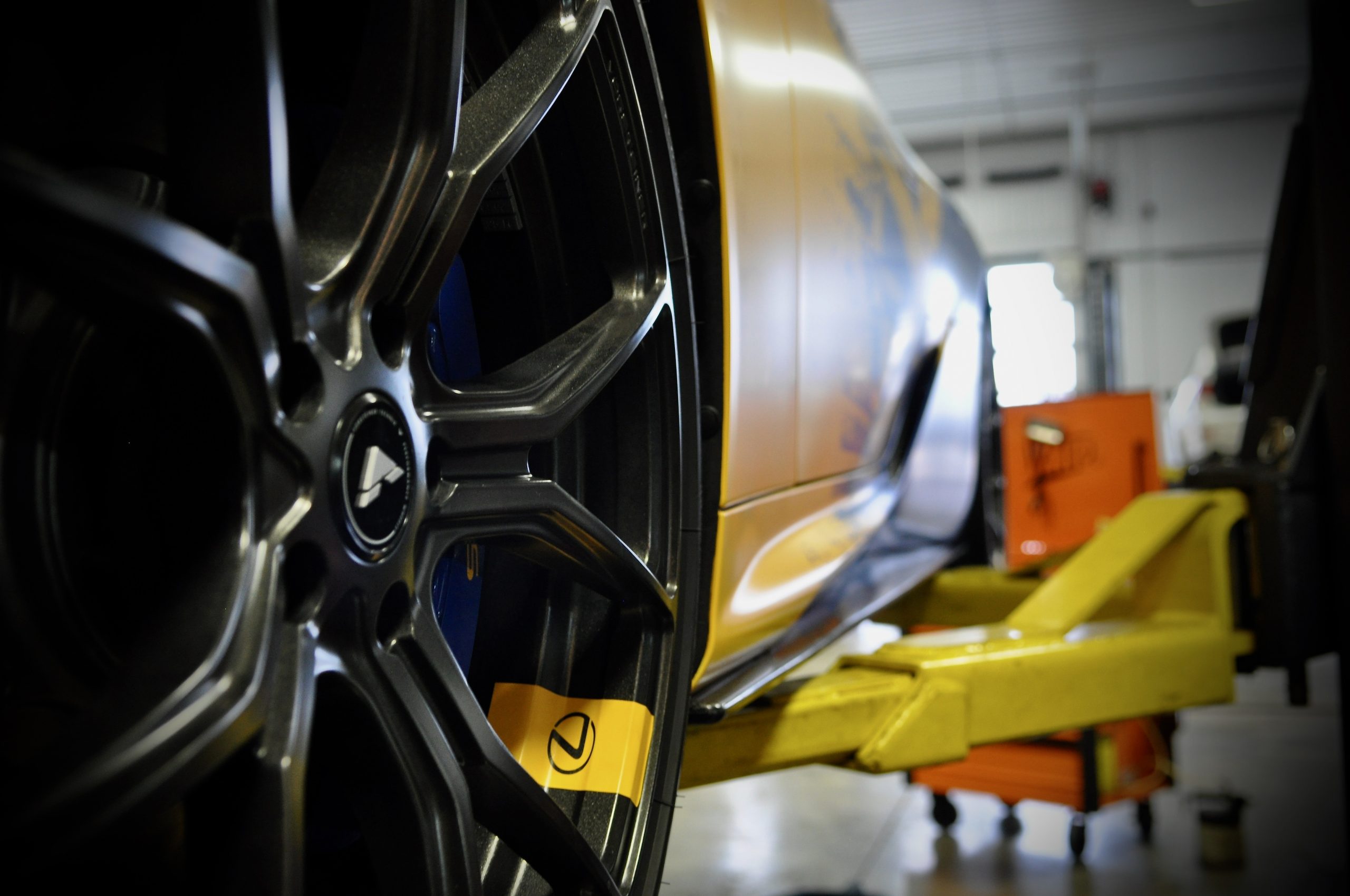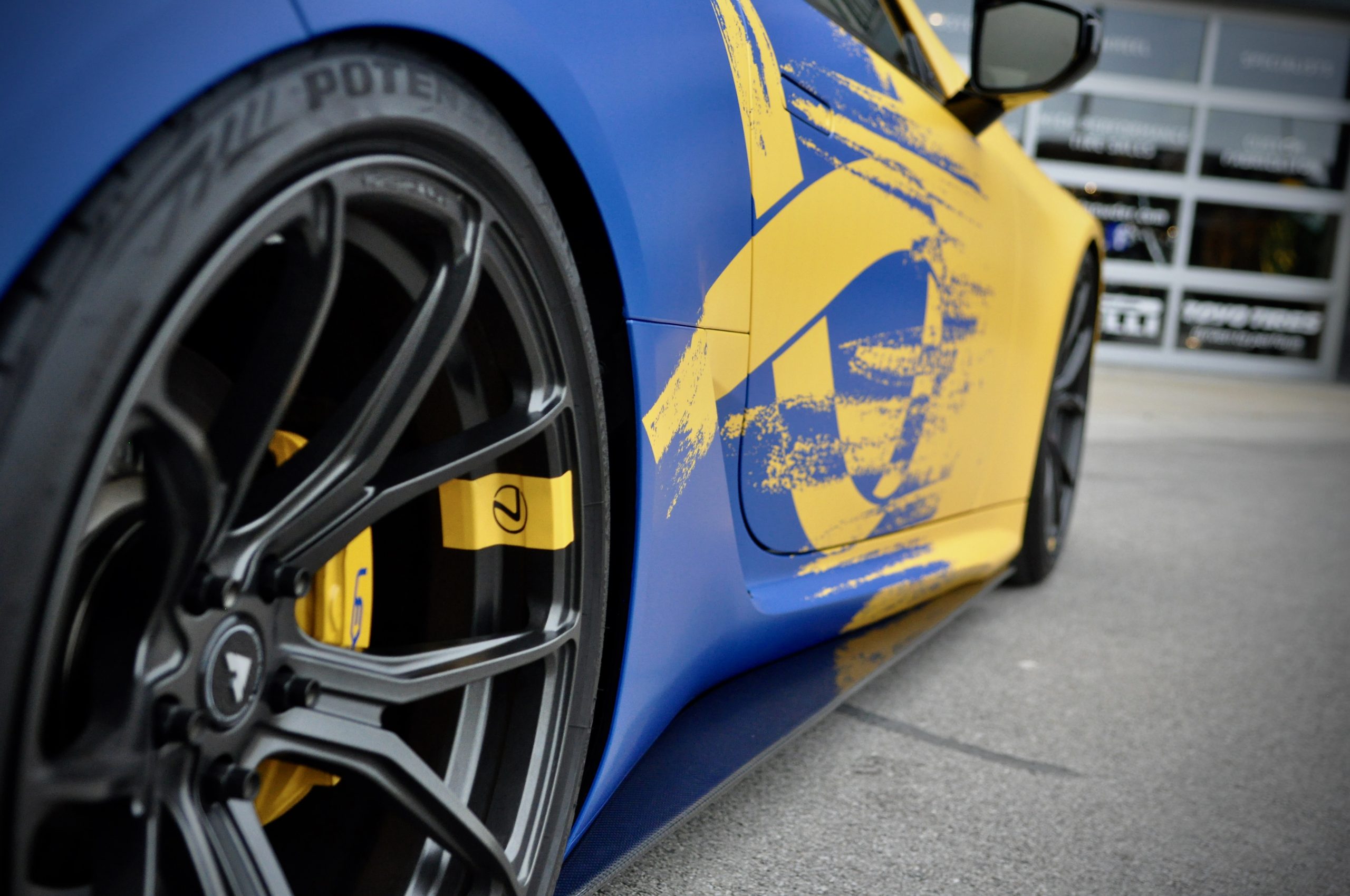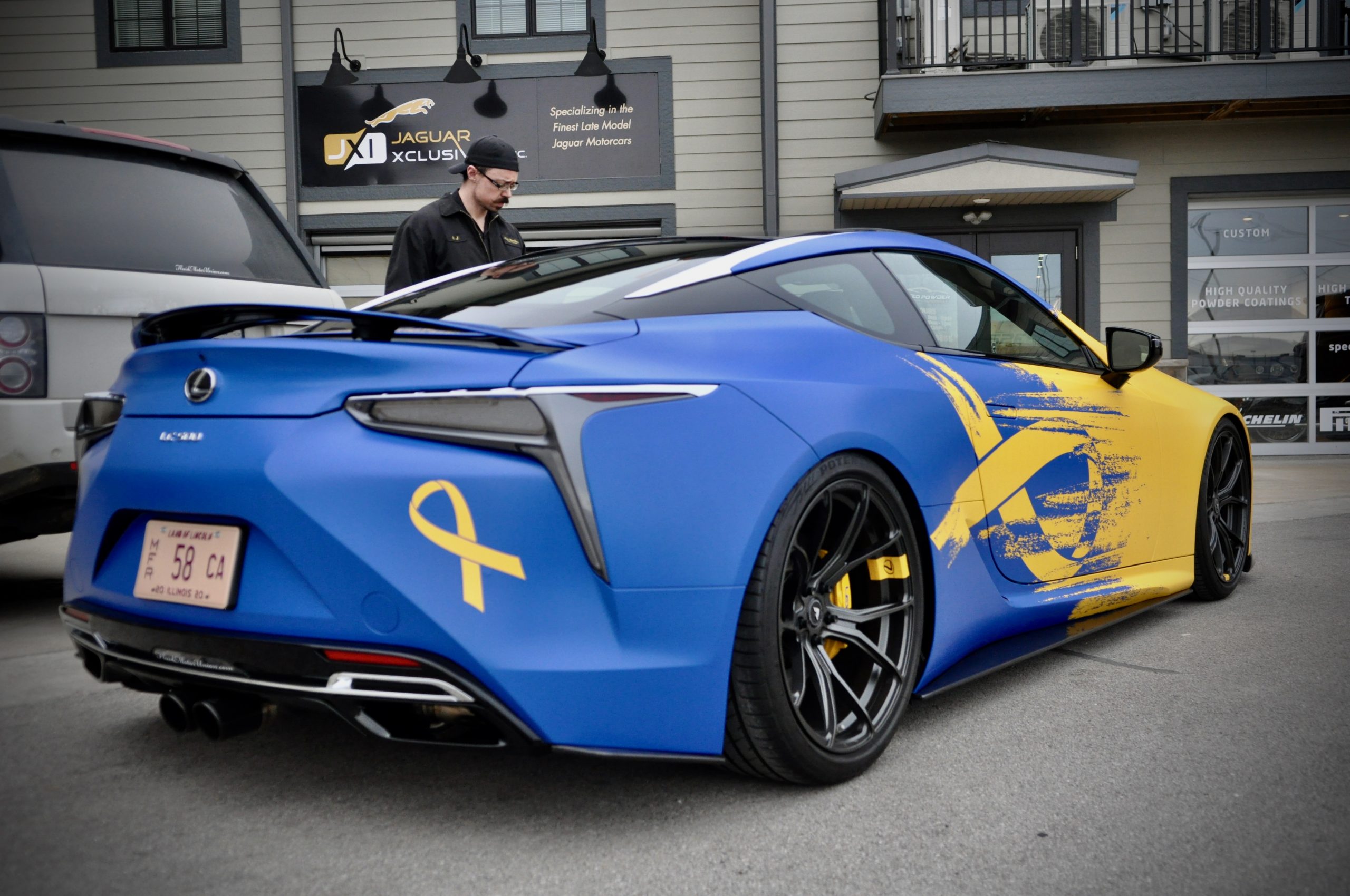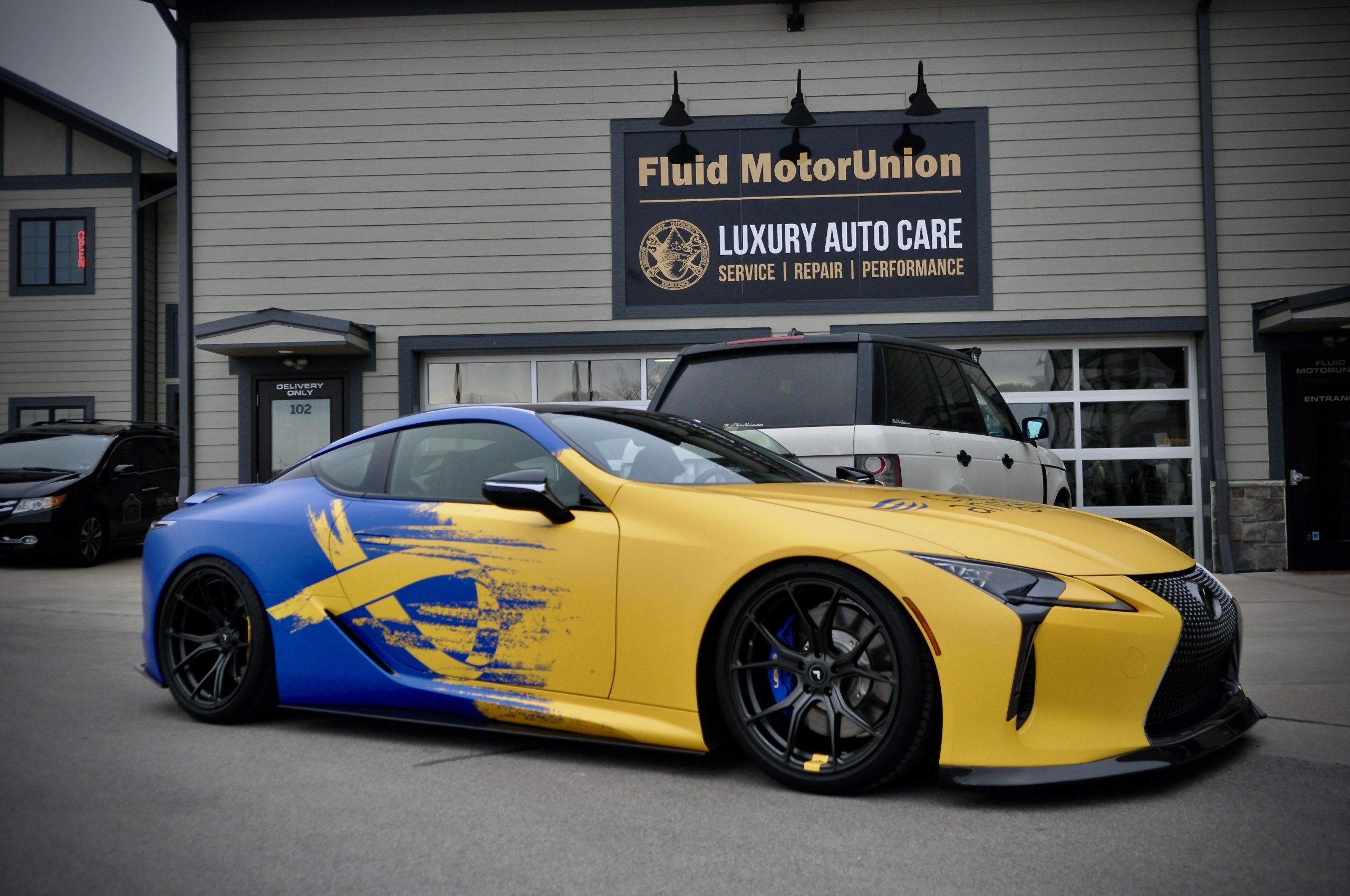 If you are looking for a subtle and clean way to accent the look of your build, then a custom caliper finish might be just the thing you need! Hit us up for a quote and we would be happy to help you out. We are conveniently located near i88 and RT59 in Naperville IL.