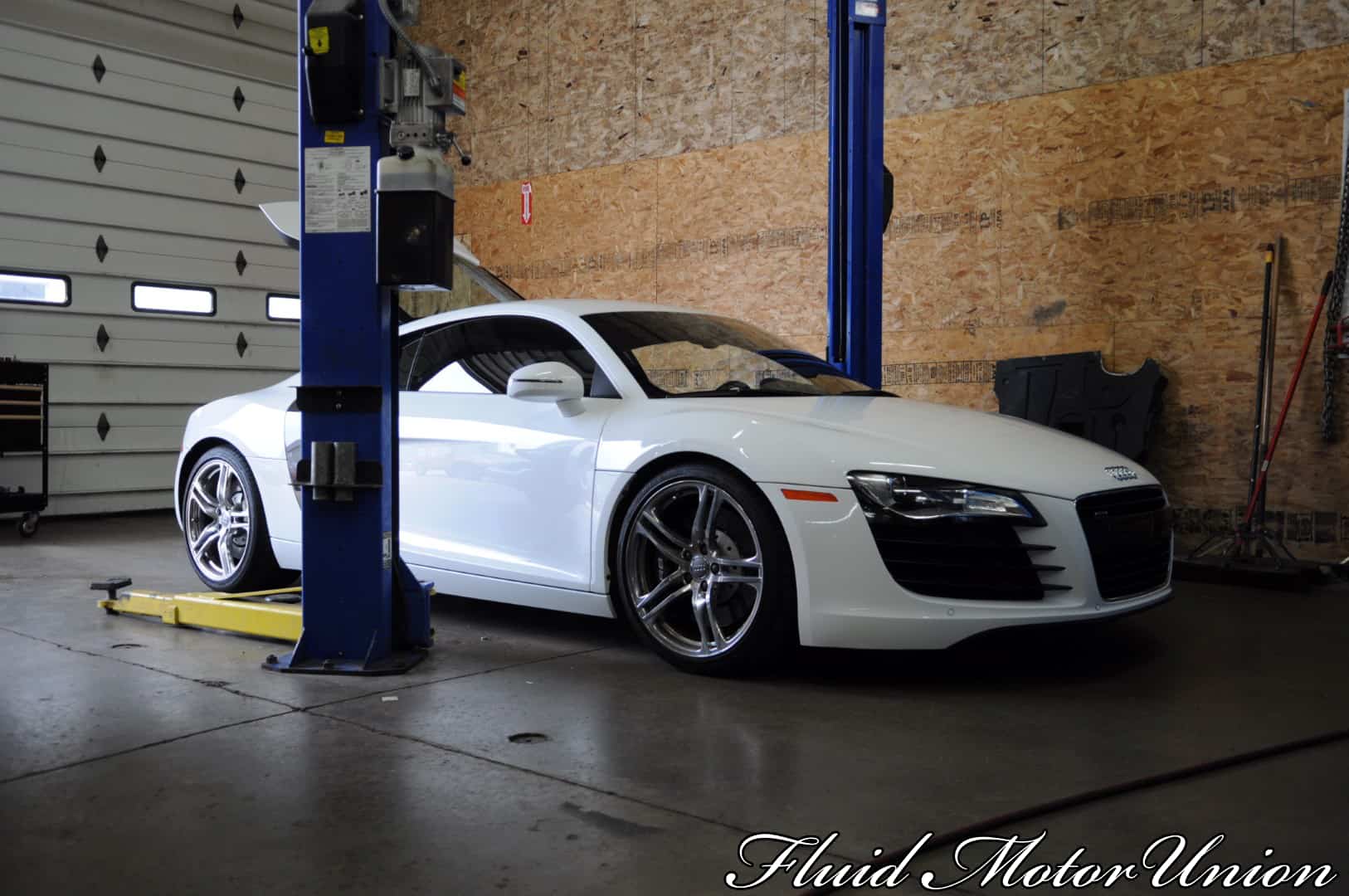 10 Jul

White R8 Gets the Eurowise Treatment

The Audi R8 V8 is an all around great car and there aren't many ways to make it better in our opinion. However, one way to make it a bit more enjoyable is by changing up the exhaust system.

When it comes to aftermarket exhaust systems there are plenty of options out there. Some cheaper, some louder, some better looking than others, and the list goes on. A customer of ours recently acquired this beautiful Audi R8 V8 that had only one issue; it was too quiet! That's when he gave us a call hoping that we could help. Looking at all options, (which included us fabricating a rear section) we opted for the Eurowise straight pipe setup. (Euro-wise.com).

The Eurowise exhaust system for the Audi R8 V8 is one of the best options on the market when taking cost and quality into consideration. It is priced very competitively, offers great sound, and provides a healthy increase in performance as well. The beautiful tig-welded, stainless steel structure sheds over 45 lbs and better yet, gains of over 21 hp and 18 lbs of torque have been documented.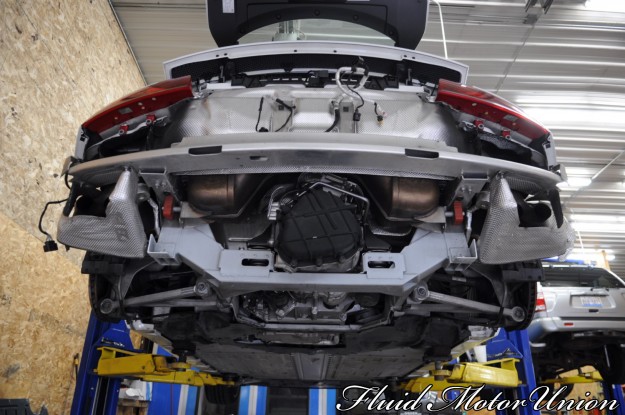 One of the many great things about this exhaust is that fitment is great. We've seen way too many customers go through the hassle of buying a system that states, "Direct Fit, no fabrication needed" then get halfway through the install and run into issues that require fabrication. Fortunately, that isn't an issue with this system.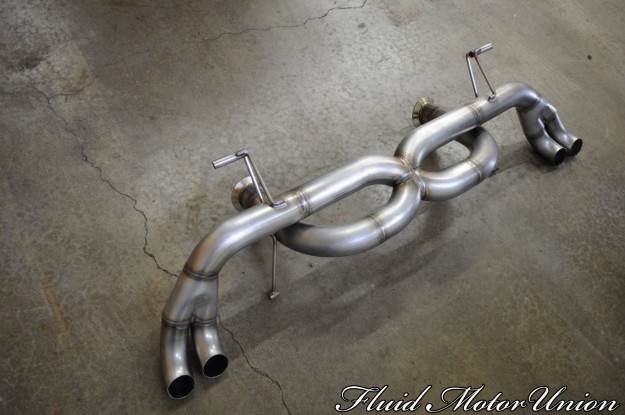 If you have any questions about the Eurowise exhaust system or any other custom exhaust fabrication please don't hesitate to call us at 815-230-2900 or email Mike at mmarzano@fluidmotorunion.com.