Married, dating or single, it's a day that's incredibly difficult to avoid, no matter how much you may or may not want to. Happy Valentine's Day.
Here at Fluid, you – the customer – are our valentine. And our affection doesn't stop with just one day; we pride ourselves on bringing you the best value and outstanding craftsmanship every day of the year. So apparently that means we like you. A lot. We hope we're not moving too fast, it's just what our heart is telling us, and our therapist wants us speaking our minds more! Has this creeped you out yet? Hopefully.
But we digress from the themed theatrics. Let's get down to business. Over in the body shop, we're not too far away from getting the wrecked-up Escape Hybrid out of here; all the replacement parts are in place, and all that's left to do is fix the hood damage, attach the front bumper and then send it into paint. So close. And considering how it looked last week, it should be out looking spectacular in no time at all.
In other news not related to the body shop, guess what came back from the powdercoaters? Check out Perry's valve cover, with a fresh new coat of crinkle black. Here's the cover after we ran over the silver parts to shine them up and take off the powdercoating, before a second pass to make it all smooth-like: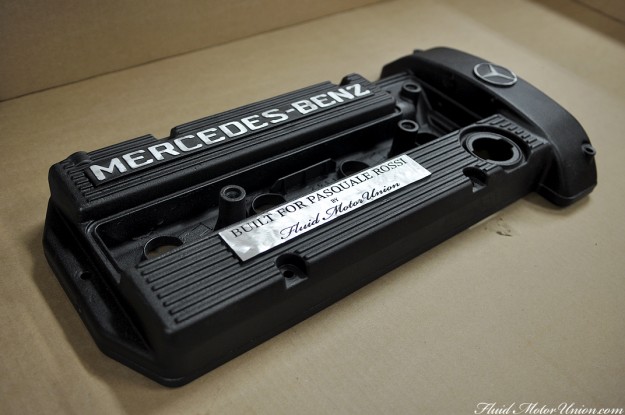 And here it is hanging out in its intended spot, all ready for the oil cap. All that's left on Perry's 190 is a windage tray, and we should be ready to tune!
And finally, we know you've been ultra-patient, but everything is on the 335 and it's 100% not getting touched until it's sold. We've put the new pics up on AutoTrader, but here are a few of our favorites, as we know there's been some people excited for the Alpina wheels and lip on the same car.
Again, Happy Valentine's Day!