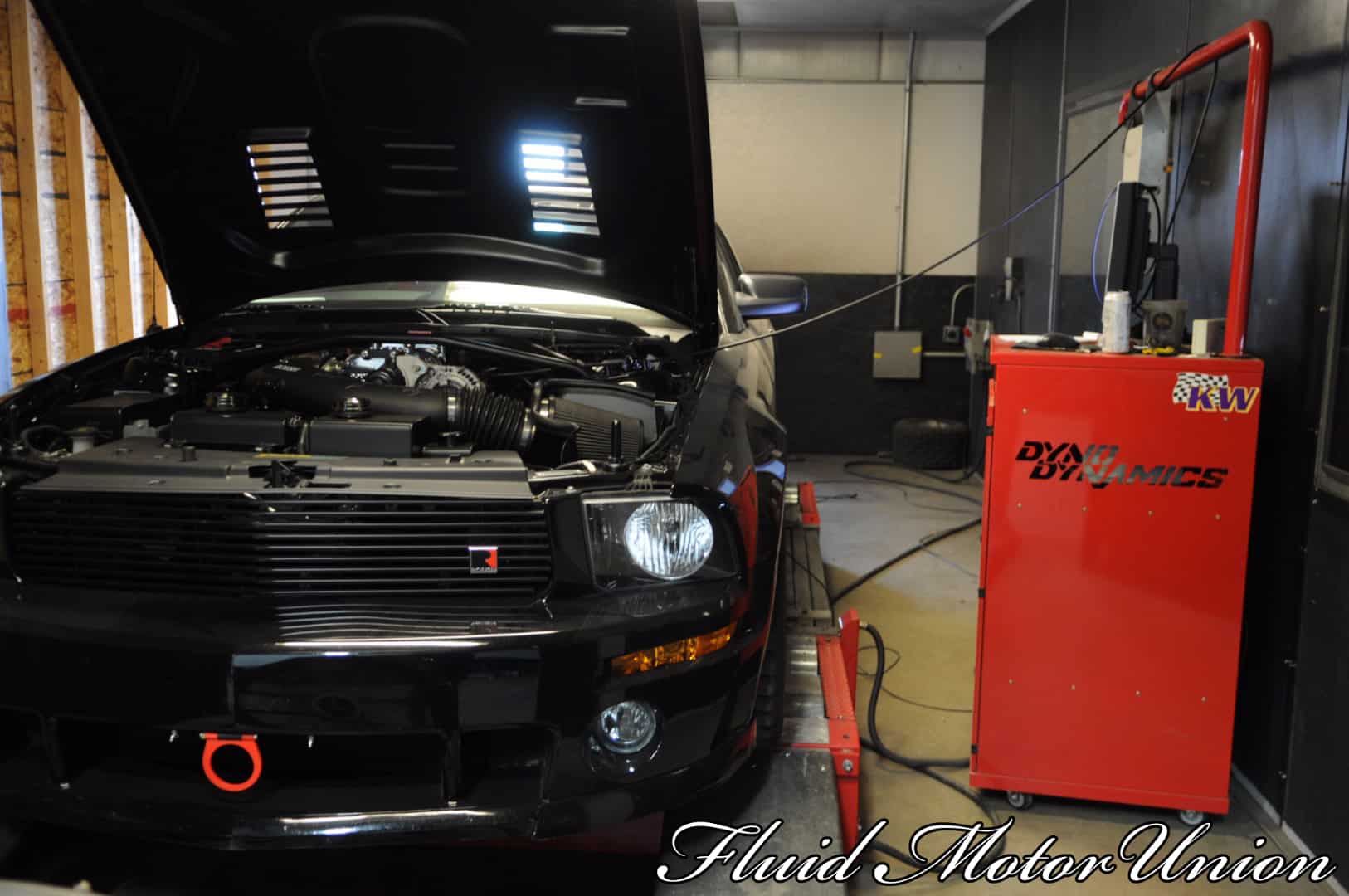 06 Jun

Upgrades for the Race Horse: Race Prepping a Roush Mustang

When it comes to racing, every advantage helps. So today, we'll be helping out this Roush Mustang in preparation for its next track outing.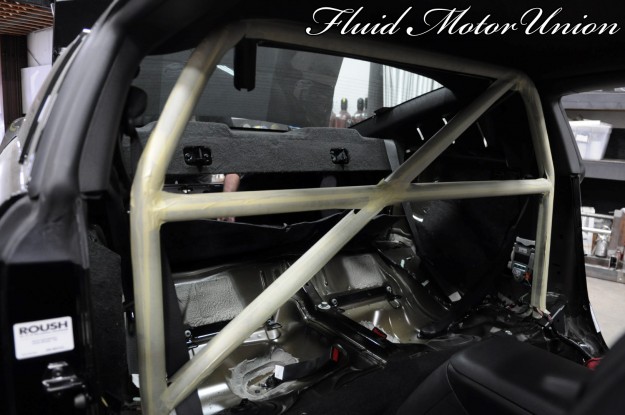 We love domestic muscle at Fluid MotorUnion, so we were excited to see a customer roll up in his Roush Mustang. He tracks the car quite often and was looking for a few new parts to make his track experience even better. The first thing he requested was a clean-looking roll bar that wouldn't be a pain to take in and out. After reviewing a number of options, we settled on a Watson Racing roll bar, complete with rear-seat delete. Not only does it give him the look he wants, but deleting the rear seat helps offset the weight gained from the roll bar.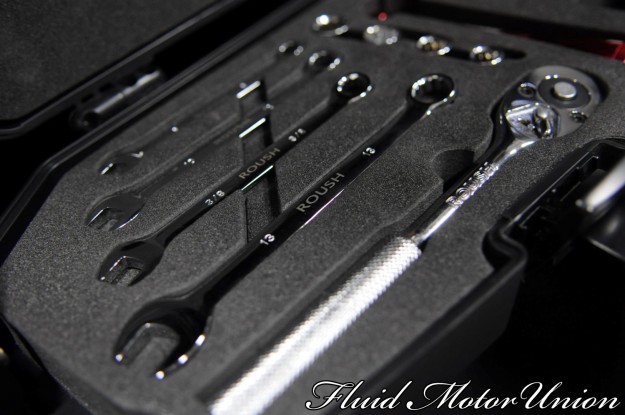 Of course, we inspect every car that comes through our shop, even if it's for a roll bar. When you're taking your car on the track, after all, it's a good idea to make sure everything is in working order. During our inspection, we noticed that his front ball joints were in dire need of repair.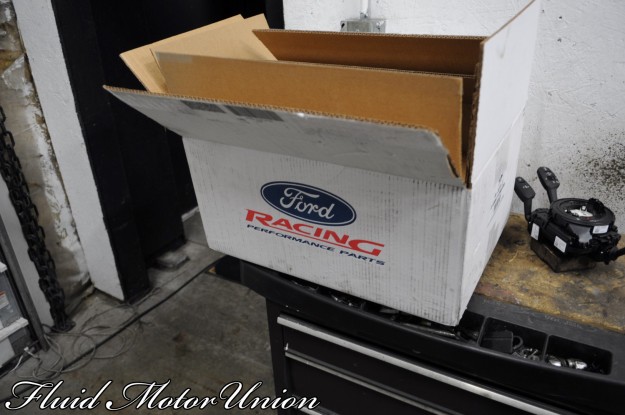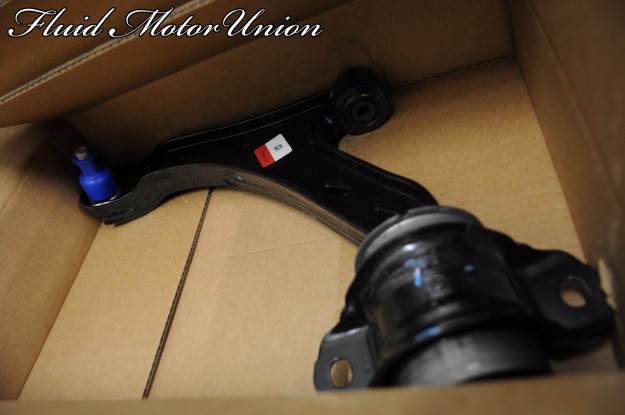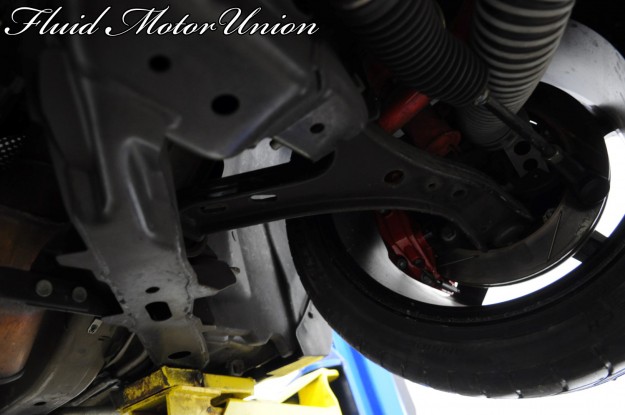 We suggested the owner upgrade to the Ford Racing GT500 control arms, because they were just a bit beefier than the units installed on the Roush. Since he owned a GT500, as well, he loved the idea. So we slapped that bad boy up on the lift and installed some shiny new control arms with fresh ball joints.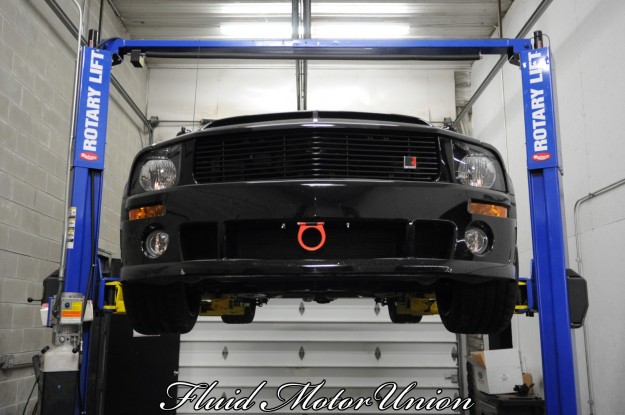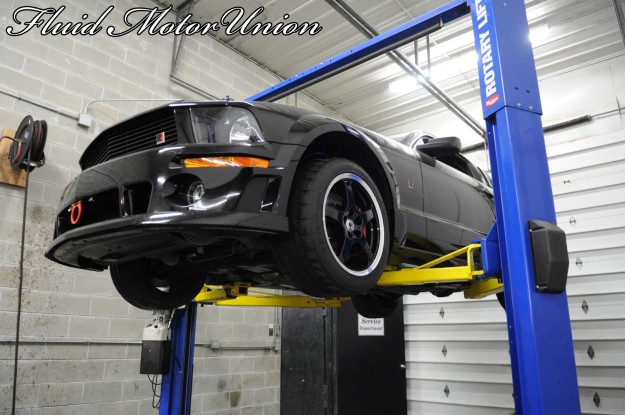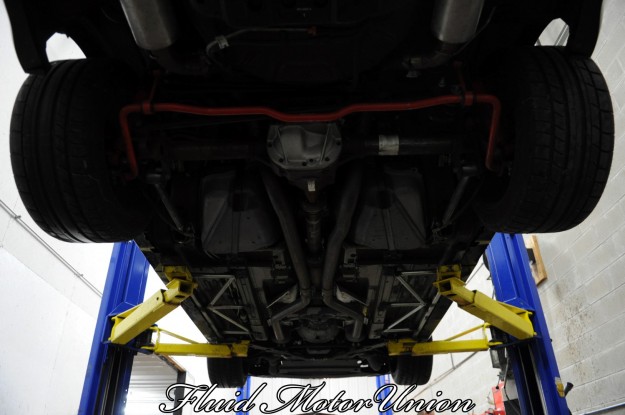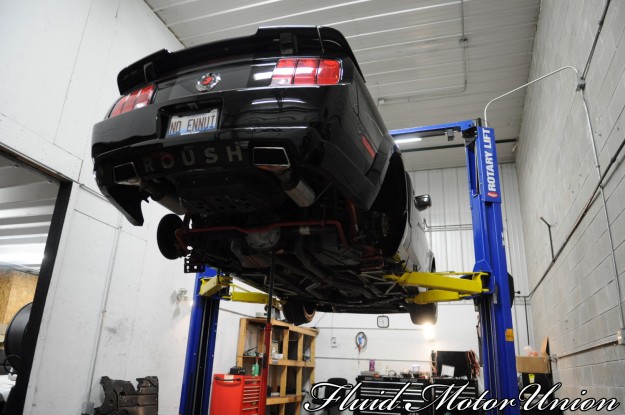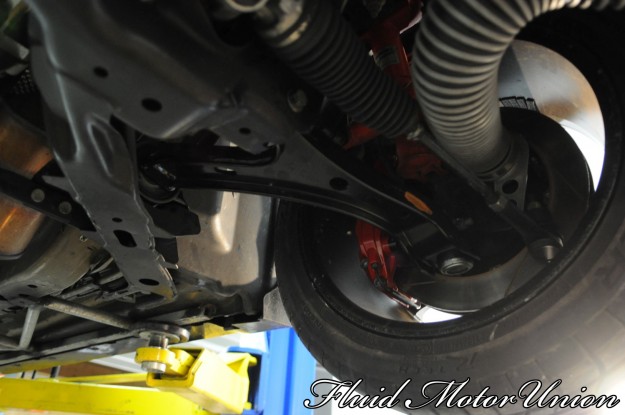 That wasn't the end of it. While the Mustang was here at Fluid MotorUnion, the owner decided to upgrade his rear differential. He decided to go with a Torsen limited-slip unit. Instead of a clutch-type differential, the Torsen utilizes helical gears. It acts like an open differential until one wheel begins to slip; then, the LSD multiplies torque to the wheel that has traction, making it a great addition for road racers where traction is crucial.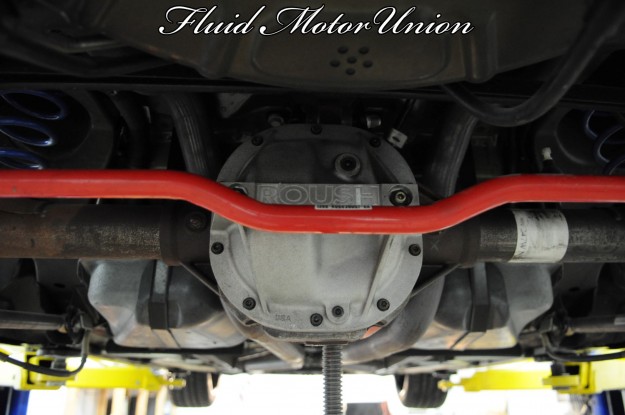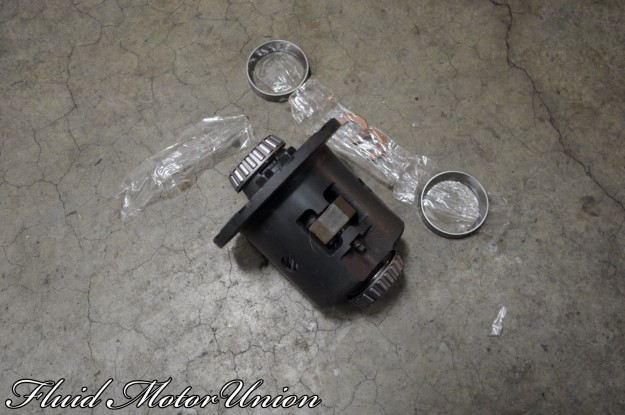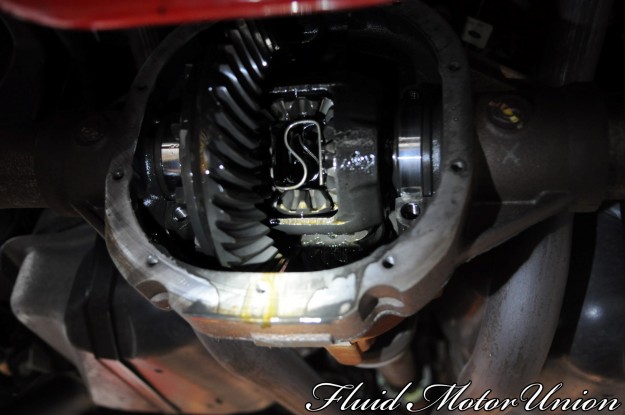 All in all, it's a pretty bad-ass Mustang. Despite our deep love for European sports cars, we appreciate domestics and love some of the crazy cars coming out of Detroit, the Roush Mustang being one of them. If you have any interest in prepping your car for the track, or seeing how a few upgrades can improve your driving experience, don't hesitate to give us a call at 815-230-2900!