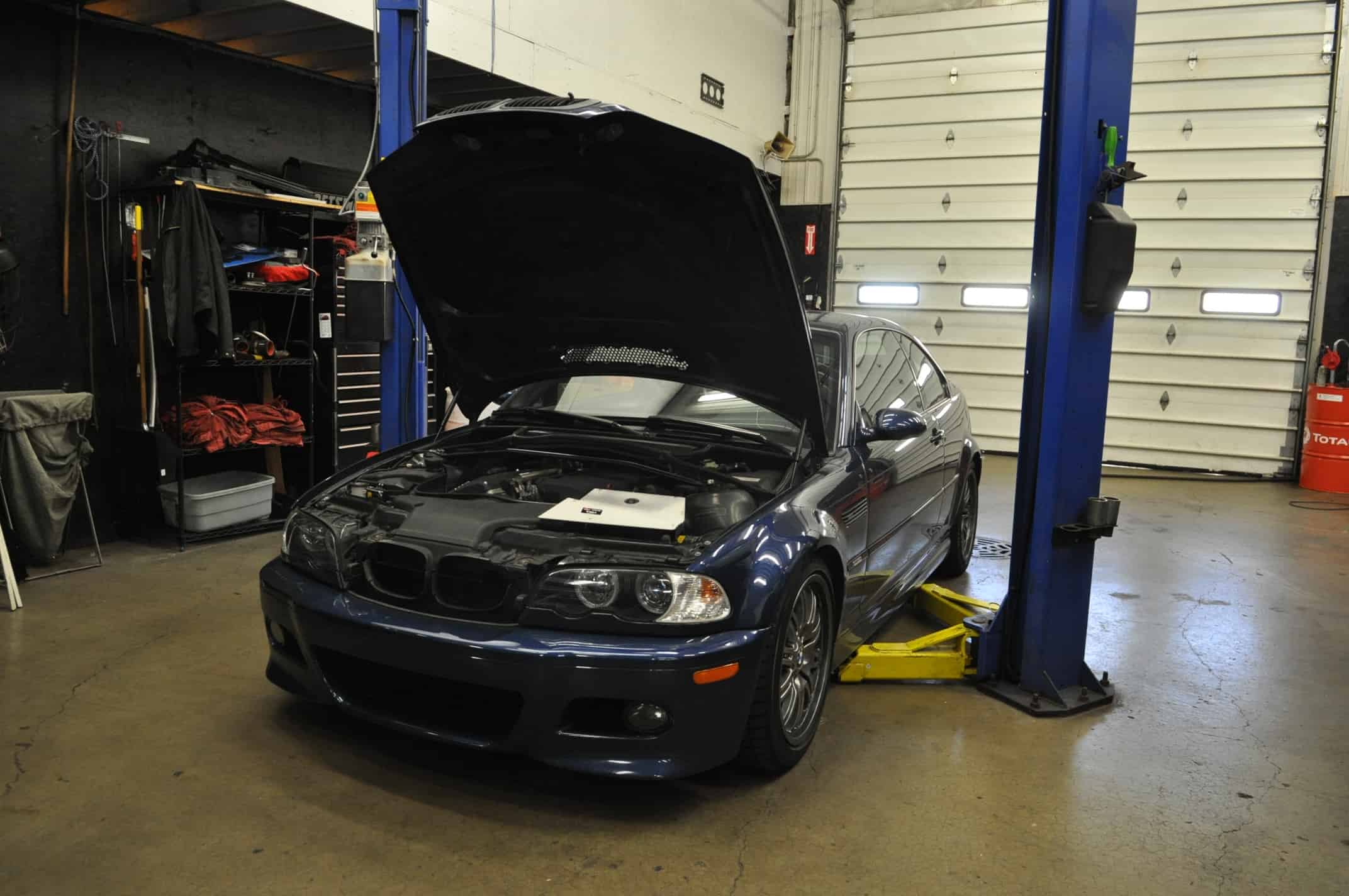 17 Dec

Unconventional Oil Change: E46 M3

This "Unconventional Oil Change" takes place on a 2004 M3. By now everyone knows that the popular E46 M3 is quite the performance vehicle. 333hp from the factory, paired with a great handling frame and suspension made this car into one of BMW's most beloved M cars.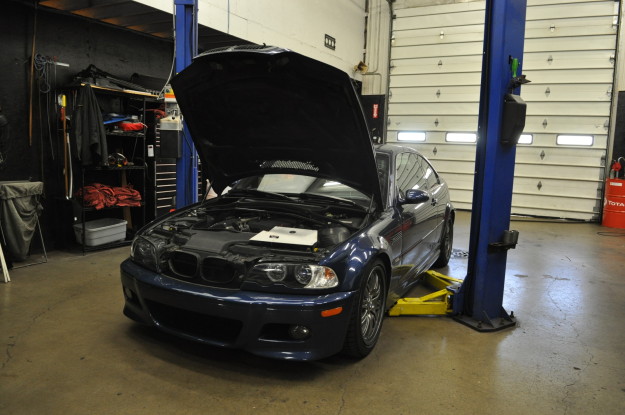 Every time we do an oil change, we are doing much more than just changing the oil. We are looking the car over for both current problems as well as any issues you can expect to encounter in the near future.
In order to properly perform our vehicle check, we have to first take the vehicle on a short test drive. Abnormal vibrations, sounds, and any other irregular operation is checked during this test drive. If something is noticed by our experienced technicians, it will give us an idea of where to inspect while we wait for the oil to drain. For instance, if we heard a click over bumps from the front left of the car, we may check the sway bar links, control arms, etc.
This M3 was in great condition, except for some power steering hoses that had developed some leaks. We gave the customer an expected time frame that the hoses had left, as well as a quote to repair the work, and he was on his way. We will see him soon as he scheduled a later appointment for the power steering work he needed.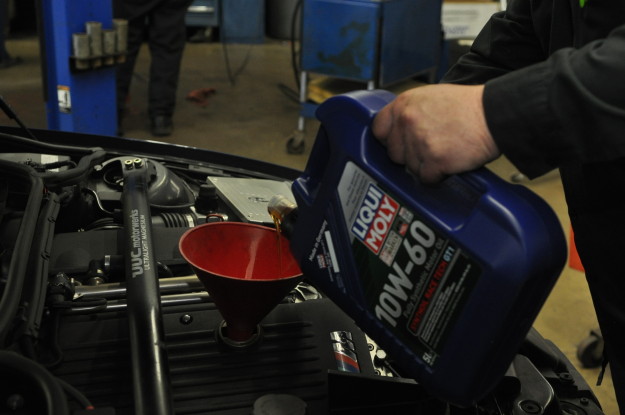 Want to get your car in for an oil change and inspection? Don't wait to call us at 815-230-2900, or contact us through email at service@fluidmotorunion.com. We're conveniently located in the Naperville/Plainfield area of the Chicago Metropolitan suburbs.