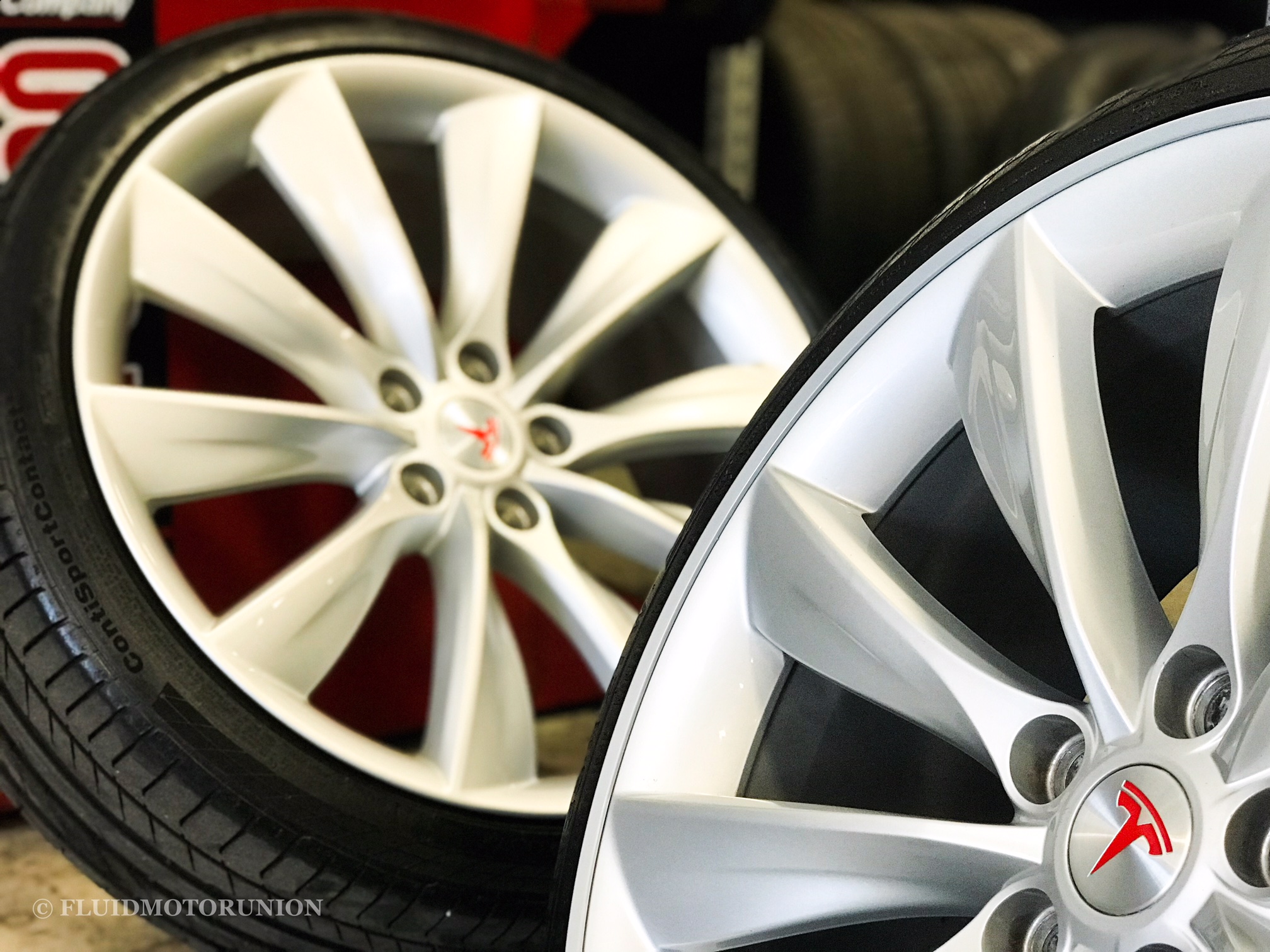 24 Jul

Tired of Curb Rash? – Alloy Gator Wheel Protection

If you are familiar with Fluid MotorUnion at all, then you know we have a bit of an obsession with high-quality aftermarket wheels. While the joy, a set of premium rims can bring when they are nicely set up with tires on a vehicle is one of our all-time favorite automotive things, they can also lead to heartbreak when you "curb" them.
Here at Fluid MotorUnion we have partnered with Alloy Gator Wheel Protection to bring you a product to protect your rims.

"Curbing" a wheel doesn't necessarily mean that you are hitting a curb when it occurs, but it is the primary cause for scratches and gouging on wheels. Especially around Chicago, potholes, rocks, debris, flat tires, and other vehicles are all road hazards that can cause your wheel to end up looking "curbed". Once damaged, depending on the severity, your options for fixing are typically costly.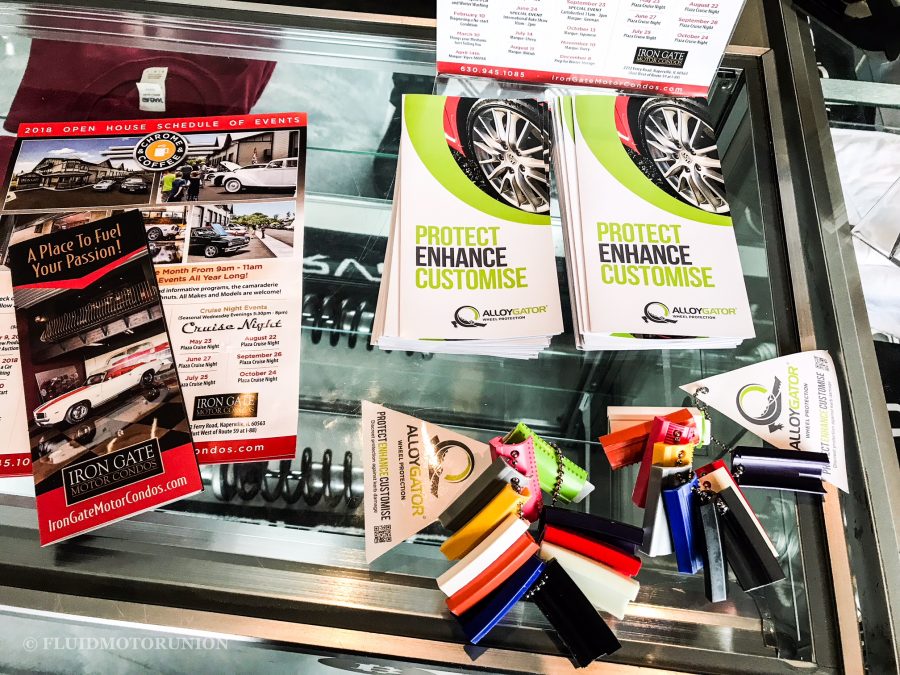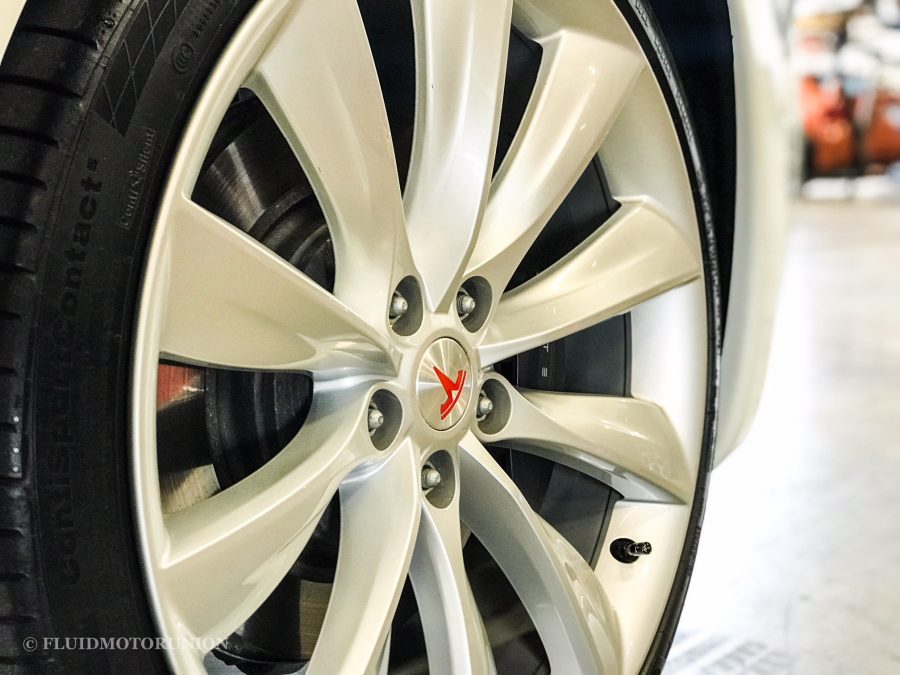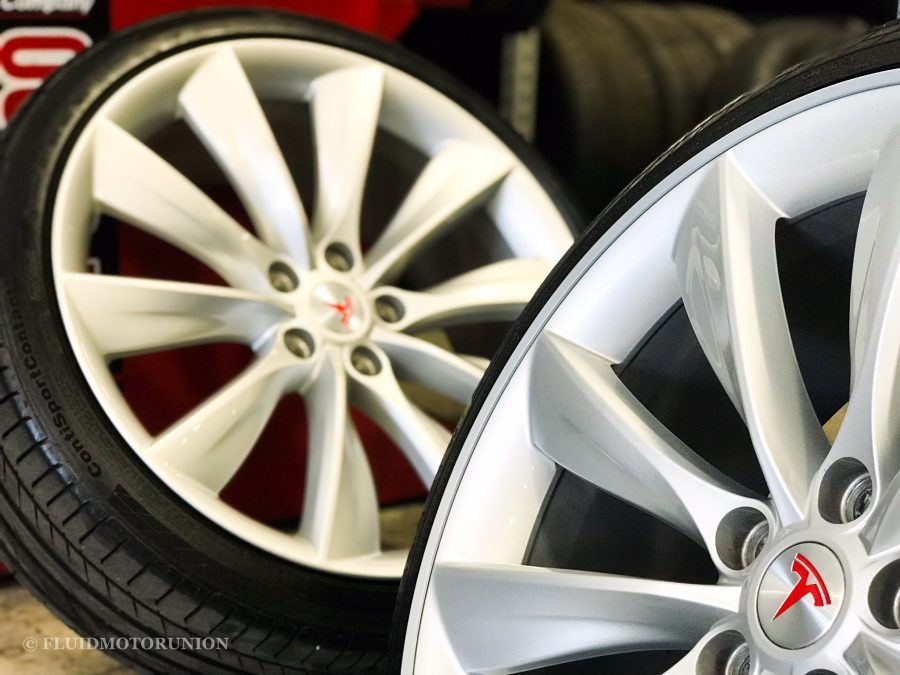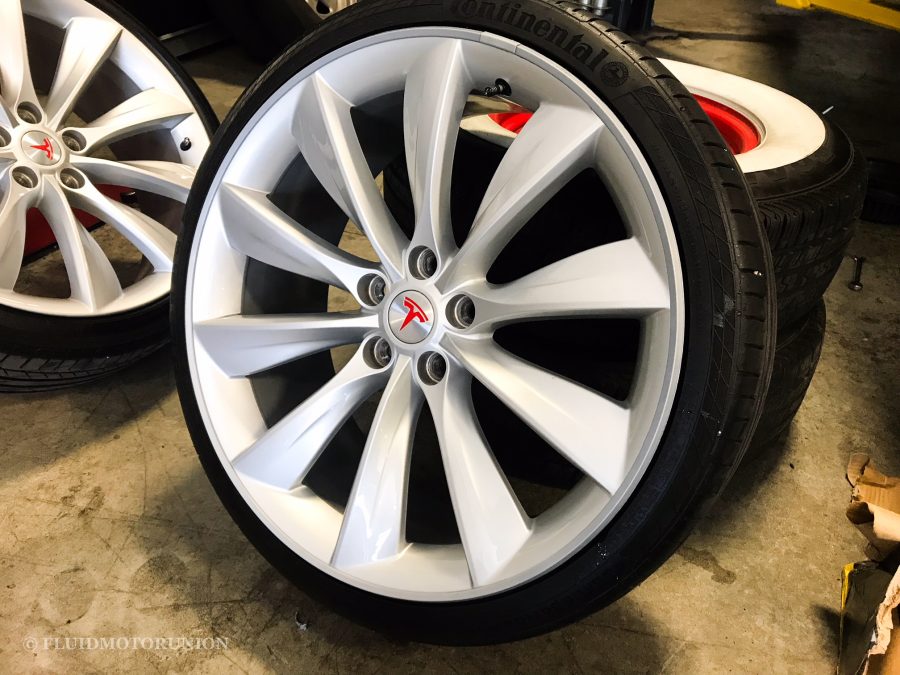 Wheels are typically painted from the factory, although some are now treated with a more durable powder coat from the factory. Both of these applications require time-consuming preparation before the wheel can be refinished. So in order to refinish them back to an original appearance, stripping off the factory paint or powder coat is a necessity. Once this is done and the surface metal is exposed, the material is either ground and sanded smooth or welded to build up the material that was removed in damage, and then sanded smooth. Once the area is back to its factory appearance, the wheels need to be inspected for bends that may have occurred and brought back to round. Once the wheel appears it will balance out with a reasonable amount of weight, it is then sent for coating with paint or powder coat.
With all these steps, a price of $180 per wheel to refinish seems like a value for all that work, but you can see how one trip through a drive-thru with a high curb can end up costing you more than the price of your value meal. However, often times the damage is too great to repair and replacement is the only option.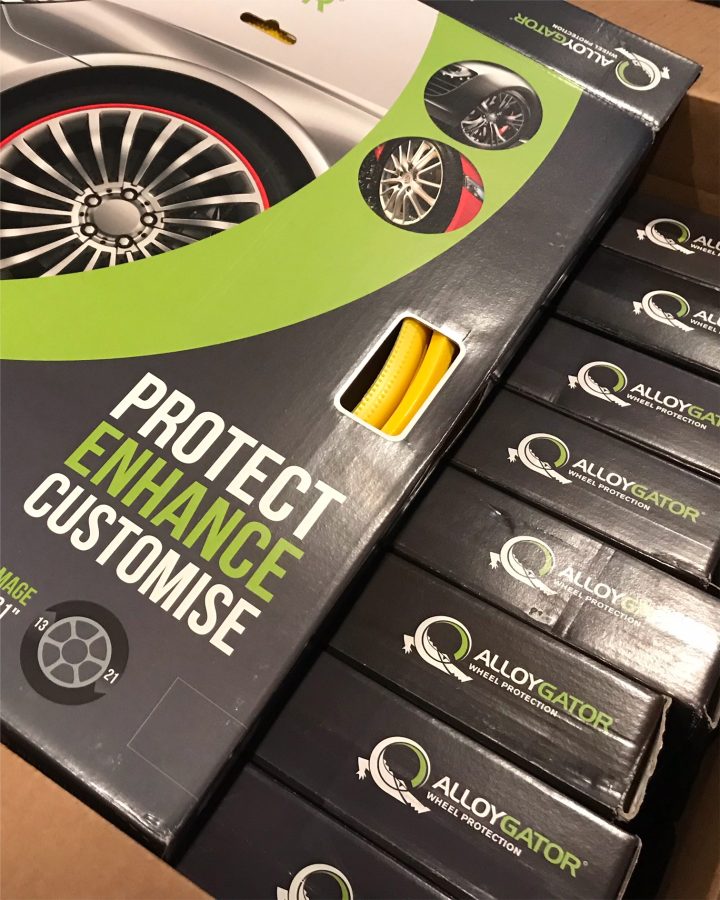 As a cost example, we recently had a Tesla Model S 90D at our shop equipped with the factory Turbine wheels here in Naperville. The 21″ wheel came in two setups. The premium performance model Teslas would be delivered with the sporty staggered Turbine wheels and tires( 21×8.5″+40 front with a 245/35-21 and 21×9.0″+40 rear with a 265/35-21″ Michelin PS2 tires. All other Model S' ordered with the 21″ Turbine wheelset received a non-staggered 21×8.5″+40 front and rear wheelset with 245/35-21″ Continental ExtremeContact DW tires. Cost when ordering a Model S: $4,500. The cost to purchase a 21″ Turbine wheel and tire set from Tesla online store: $6,000. So basically $1500 per wheel! Even on BMWs, Audis, Porsche (etc), Wheels can cost upwards of $2,000 to $8,000. Some Ferrari and Lamborghinis are well over $10,000 – $20,000. Wouldn't you want your wheels to be protected from certain obstacles you might face in every day driving? This customer trusted Allotgator and this is the reason why.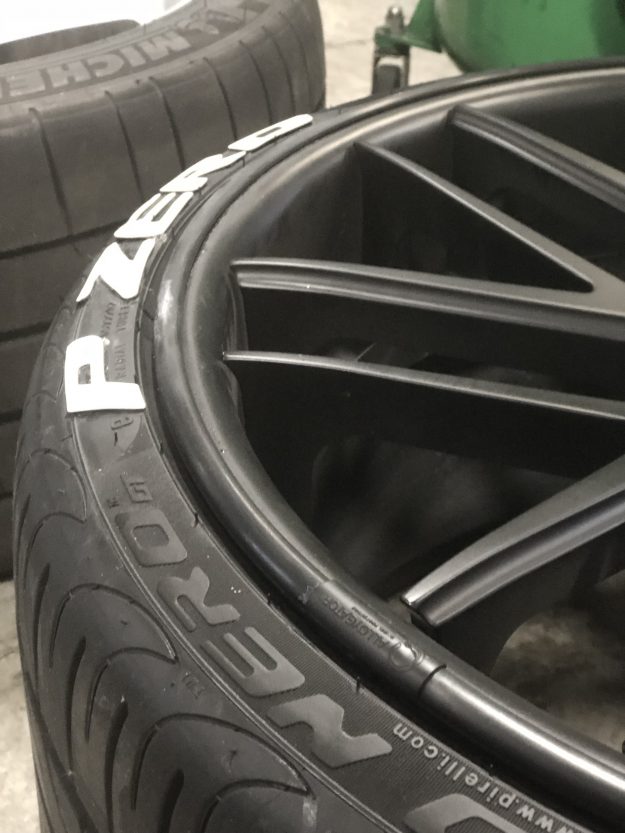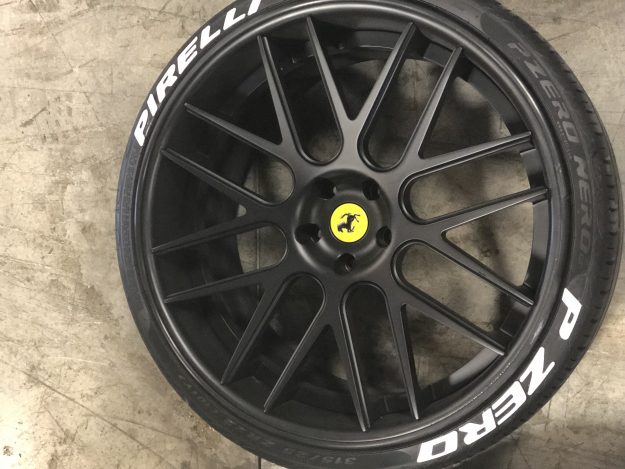 So if you are tired of scraping your freshly painted wheels, or you are looking to protect a custom set that cost you thousands of dollars and took 4 months to get delivered, we have a recommendation. Alloy Gator Wheel Protection here at Fluid Motorunion is the protection you need to prevent those horrid curb rash ordeals forever.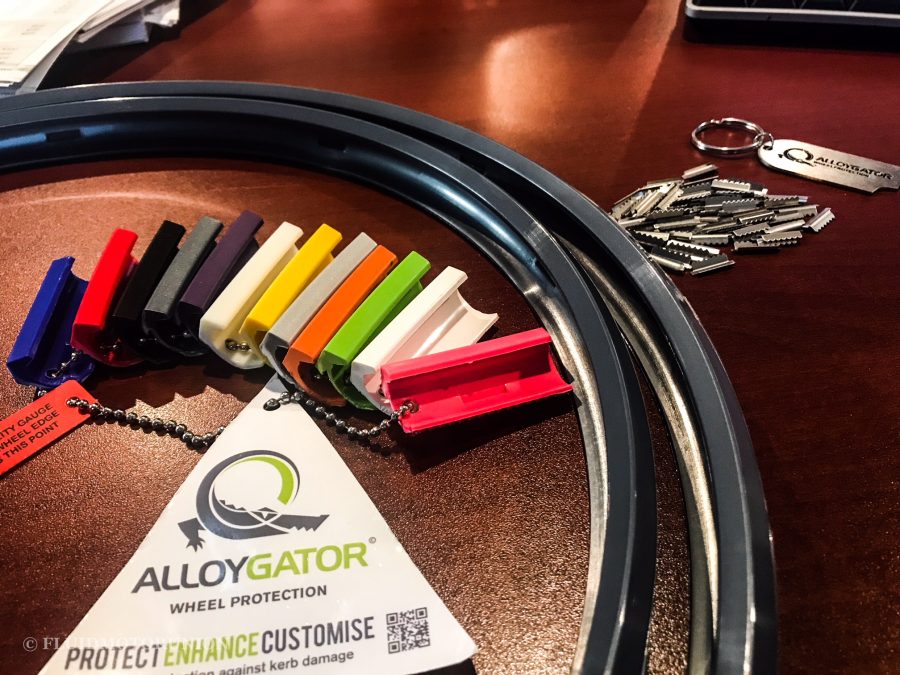 We love seeing new automotive technology that can protect your investment without changing the look of your custom vehicle. That's why we love these Alloy Gator wheel protection kits. The concept of rim protectors is not new, we feel this is the first product that protects without the negatives older products had. After going throughout product training and installing these first hand we can see the difference immediately. In the past, the protector rings would loosen up and come loose at high speed, creating a weed whacker effect that would damage the vehicle. With their patented design, a durable nylon polymer rings squeeze between the tire bead and the rim lip, while keeping the sealing surfaces intact and leak free. The "sandwiching" action of the tire and wheel act to hold the alligator in place, but there is still two more methods of holding that are employed in their design. Little teeth grip the inner wheel barrel, the entire length of the product. When getting the two ends of the product to meet, interlocking channels snap together, and a cap is placed over this channel to further secure it and seal it.
The idea that in the event of curb damage, the damage is being deflected to the nylon polymer ring, instead of the wheel surface material. So instead of that $180 – $200 to fix your damaged rim, you simply remove the damaged ring and install a new one, all while leaving the wheel protected!
Here at Fluid Motorunion, we have recently partnered up with Alloy Gator and are now a proud dealer for their Wheel Protection Guards, right here in Naperville, Illinois (2108 West Ferry Rd, Naperville, Illinois 60563). We specialize in high performance, Luxury, Exotic, and Every Day Automotive Vehicles. Keeping the value in your vehicle by maintaining and Protecting it from possible mishaps is our top priority. When our mechanics repair a car, whether it's an engine belt replacement or a tire change, we only use products we stand behind, and not point fingers if something went wrong. That's why we believe Alloy Gator Wheel Protection is just what you need if you are serious about protecting your wheels.
They can be adapted to wheels, from 13″ all the way to 24″, and come in a wide variety of colors that can match your current set up, or allow you to personalize the styling of your vehicle with colored "Time Attack" rings. Alloy Gator Wheel Protection will make sure your wheels are properly protected so that no matter where you are at, tight parking lot, drive-thru, you can live worry free and not have to stress driving on your $10,000 custom wheelset or that freshly painted/Powder coating you spent $500 on.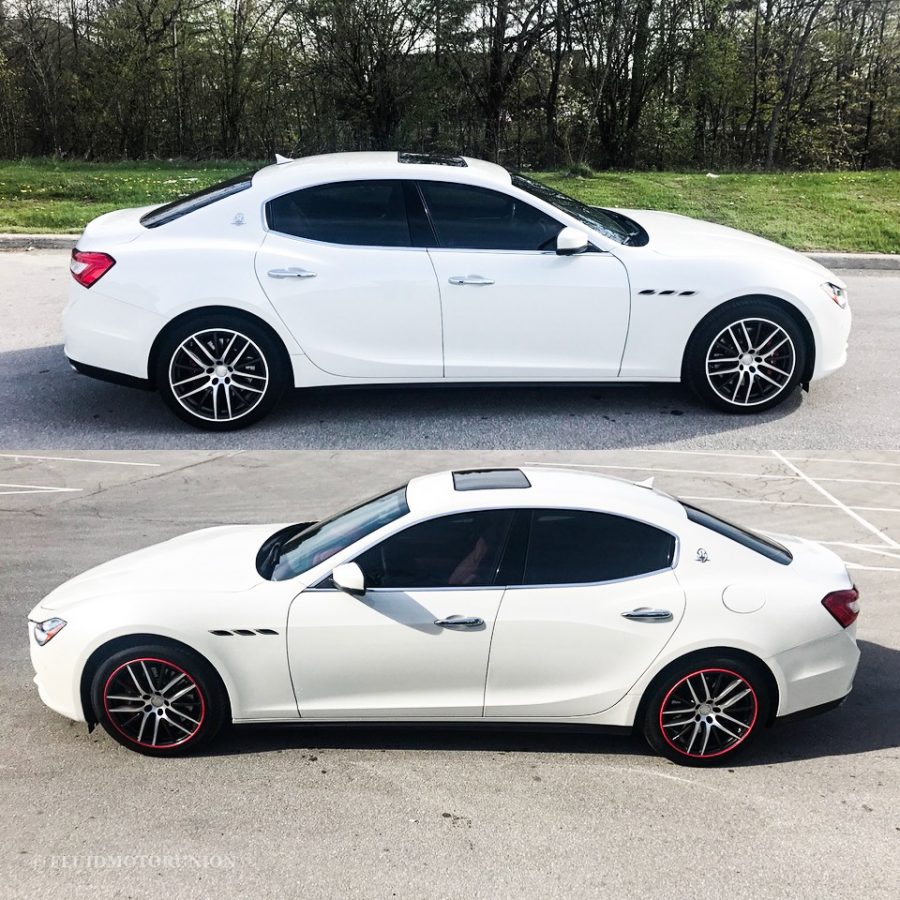 Contact Us today at 630.305.3054!
Or
Contact Zach at Zach@FluidMotorUnion.com!
Located at Iron Gate Motor Plaza
2108 West Ferry Rd #102
Naperville, Illinois
60563
WE AREN'T BRAGGING BUT WHEN IT COMES TO PERFORMANCE MODIFICATIONS FOR YOUR VEHICLE, WE ARE ONE OF THE BEST YOU WILL FIND NOT ONLY IN THE LOCAL AREA BUT WORLDWIDE. FOLLOW OUR BLOG TO SEE SOME OF THE PERFORMANCE PROJECTS WE'RE FAMOUS FOR.