12 Jun

The Leftovers

While they're not technically pictures we've "left over" from anywhere, it's getting tougher to come up with titles for posts that contain several random shots.

We'll start in the area where we really shouldn't be standing, seeing as how it's a room filled with toxic fumes. Yep, you guessed it, it's the bathro–um, the paint booth! Inside, we have a set of 745 tail lights that are being tinted black to match the customer's minty fresh shadowline trim. There's nothing that looks lonelier in this booth than two small tail lights.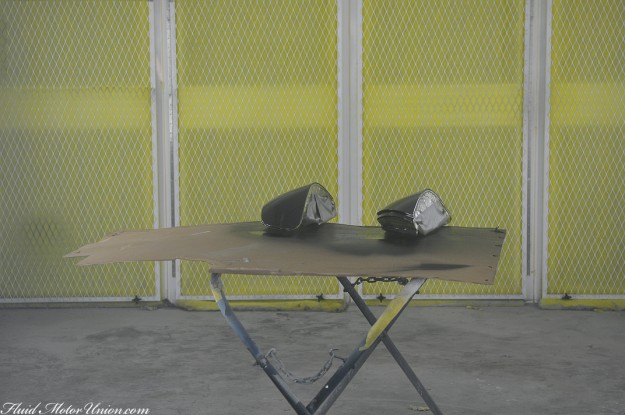 Perhaps these lights just look lonely wherever they are. They're currently drying before being reinstalled, and we'll snap a couple pictures of the whole package once it's complete.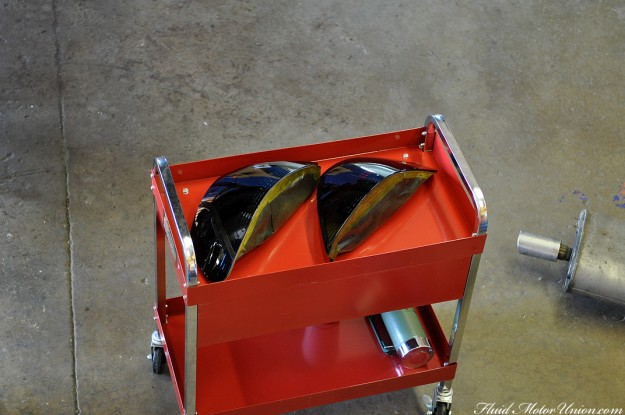 Moving slightly away from the paint booth, we have the Genesis, which is a wheel-painting away from being shown off in its final form. And that's all we'll say on that.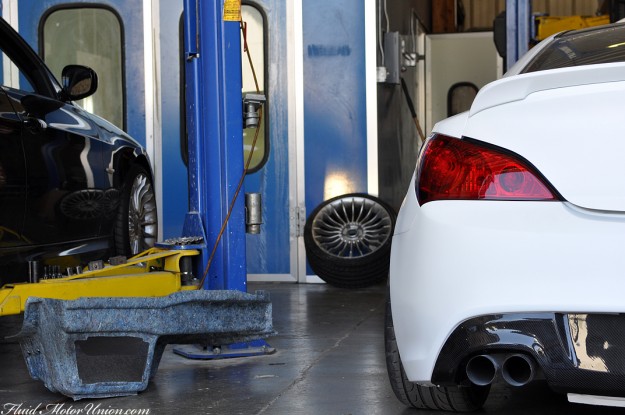 Over in service, the Maserati Quattroporte from yesterday is back home with its owner after having the Formula Dynamic package installed. The wiring went off without a hitch, as it's not our first Formula Dynamics rodeo, but seeing as how pictures of the undercarpet all came out blurry and awful, here's a quick shot of just some of what was utilized to install this setup.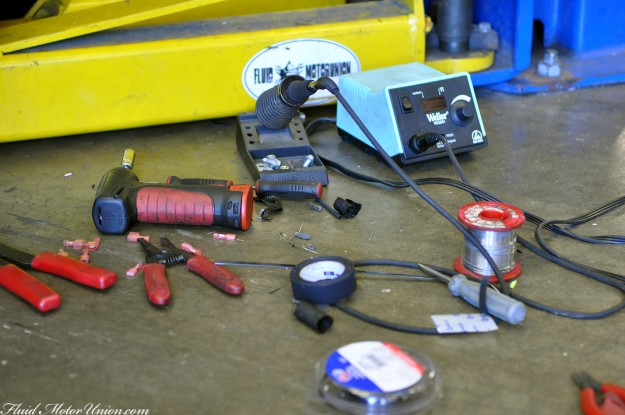 With the first building covered, we head over to fabrication's garage, where we received an order for another E39 M5 axle-back. Now that the order's been processed, it's time to load our Vibrant pass-through resonators into the jig and start a-fabricatin'. Weld porn will be coming soon, that's a guarantee.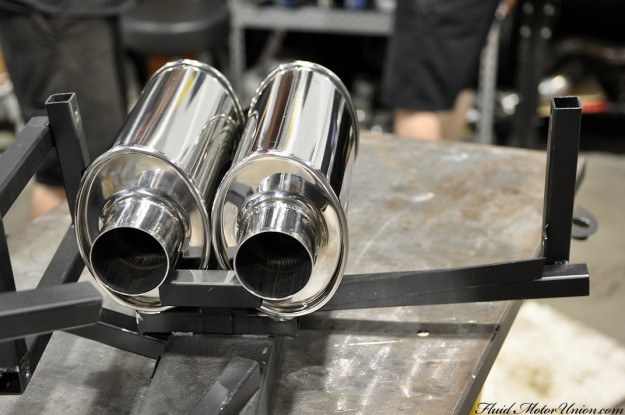 Turning our heads from the jig to the table vise, we have a bit of a sticky situation with the top stud for the 335i's rear shock absorber. It's in the process of getting sorted out, so in the meantime, enjoy this leftover shot from our random fabrication snaps this morning.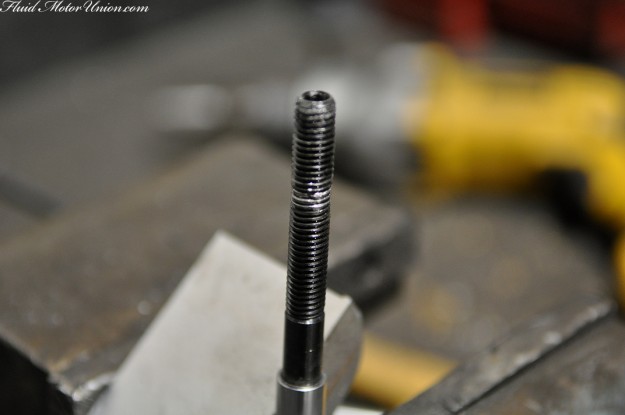 And finally, a gentleman came in with his new Impreza WRX, wanting to dyno the difference between his stock ECU map and a Stage 1 Cobb Tune. So we gladly obliged, loaded the car onto the dyno and took it for a few runs. Of course, in tow with the WRX owner is our good friend Matt Magnino, who happens to be in love with our M Roadster. So much so, in fact, that he was determined to take some shots of it while he waited. Thankfully, the Roadster was already up the long incline to enter fabrication, seeing as how it has no motor at the moment. Even though it's technically 'skyjacked' at the moment (it has to be raised up for easier access onto and off the lifts), his pictures turned out nice and we can't wait to see 'em! Maybe, if he's nice, he'll even let us post them here.
See you tomorrow with what we'll call the "worst case scenario." There's a pun in there — would you expect otherwise?