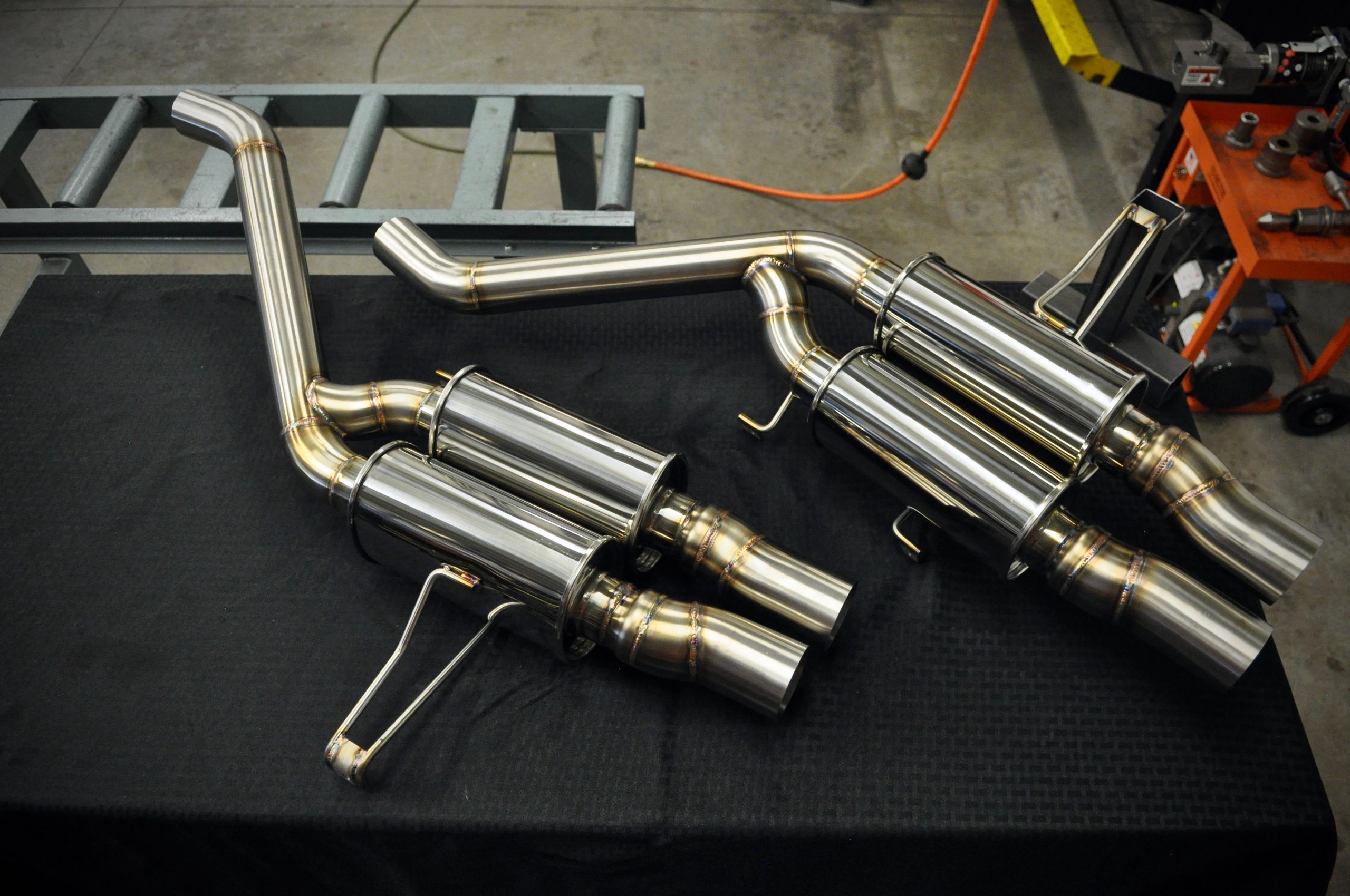 15 May

The Best Sounding E39 M5 Exhaust – Now Available for Purchase!

Looking for the best sounding E39 M5 exhaust? Back by popular demand, our E39 axle-back exhaust system is a great choice. A few years back we created a bunch of these exhausts, which got spread out across the US and Europe. Recently we have had a lot of interest in these, so we updated our jig and made a few revisions to the system, and now it's back!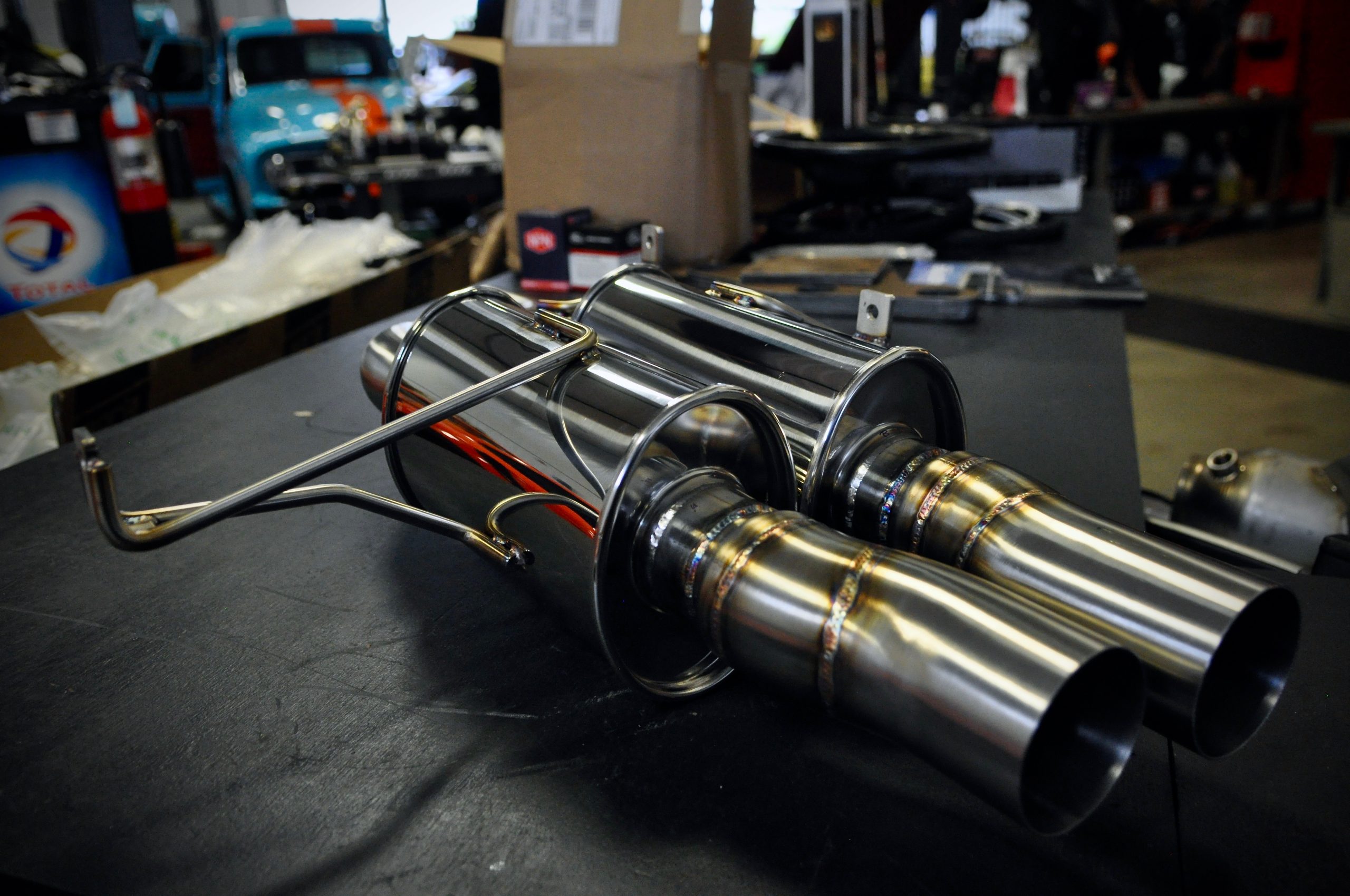 To make these exhausts we use 2.5″ 304 surgical grade stainless steel. They're assembled and tig welded in house by our fabricator. We also back purge all our exhausts to ensure smooth flow and fast exhaust velocity. We wanted to showcase the gorgeous sound of this engine so Instead of using mufflers, our E39 M5 rear section uses 4 pass-through resonators, 2 on each side. With a typical muffler delete (that's replaced by straight pipes), the resultant tone is raspy at best and has a tendency to drone. The FMU's use of resonators in place of the mufflers allows the true sound of the S62 motor to stand out, with the end result being a deeper, more aggressive tone at heavy throttle loads while maintaining a great amount of civility during both start-up and idle. This E39 M5 axle-back has a very little drone and is not overpowering during casual cruising. We would argue that combining all of these factors created the best sounding E39 M5 exhaust available on the market today.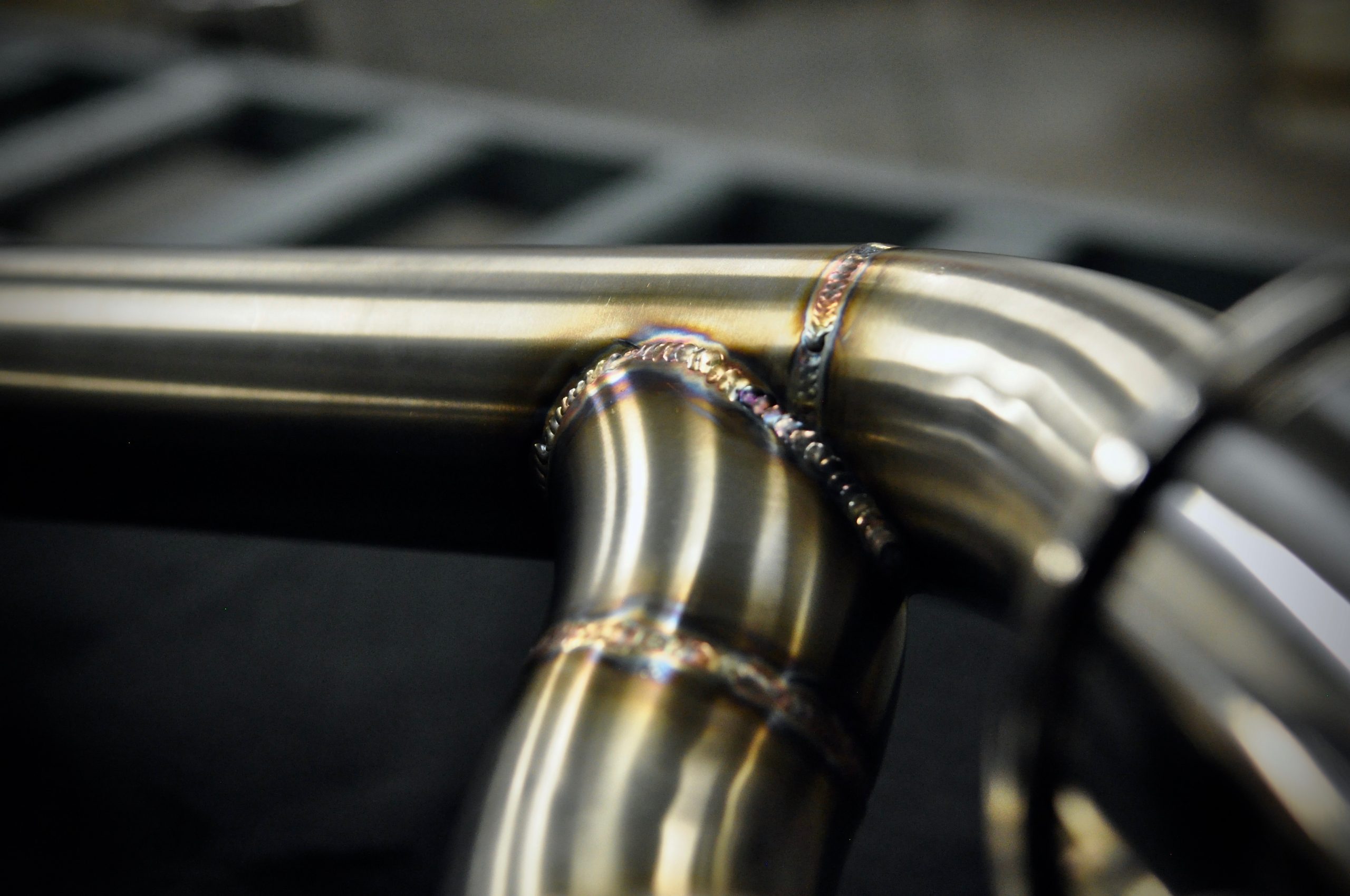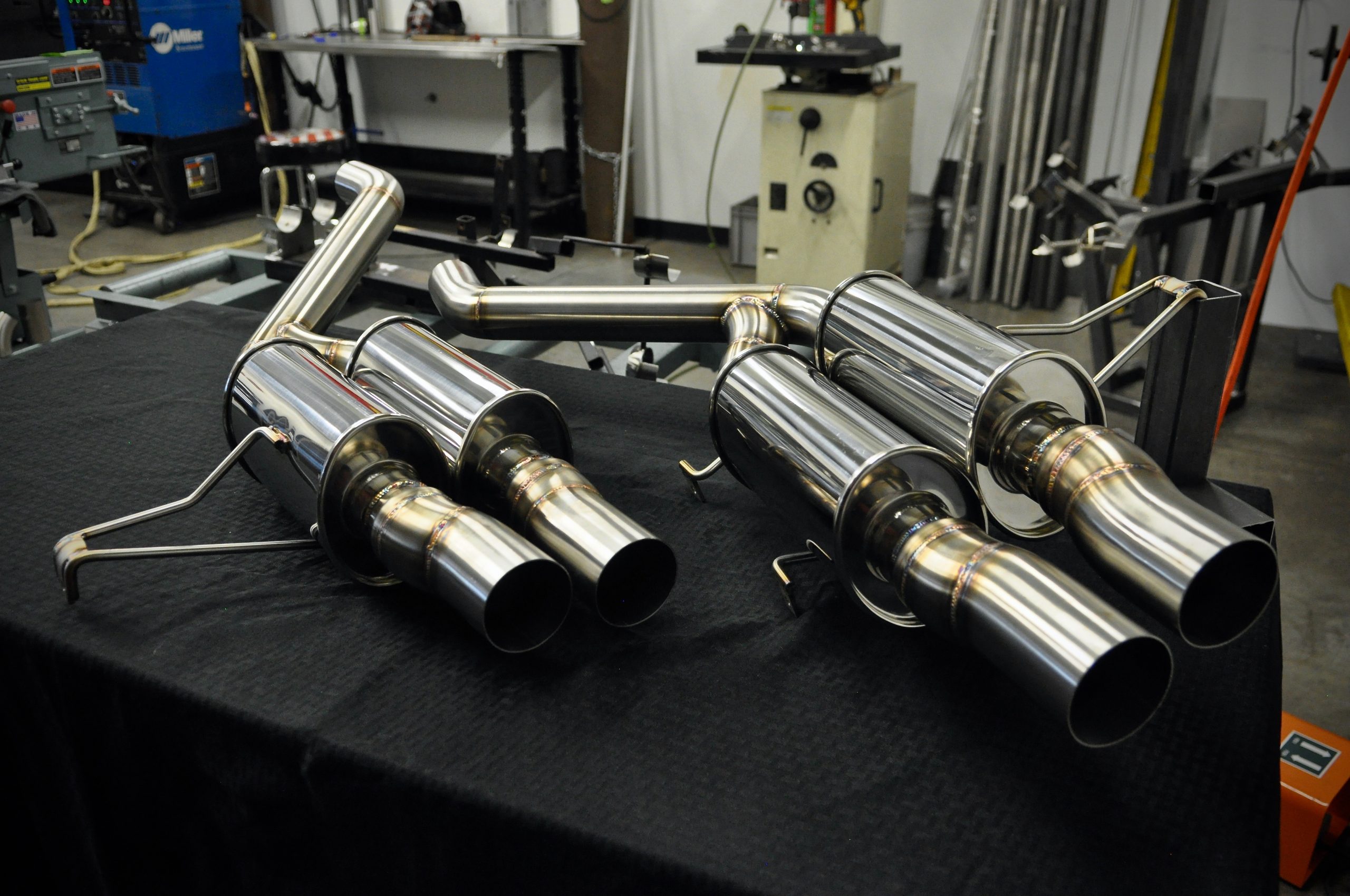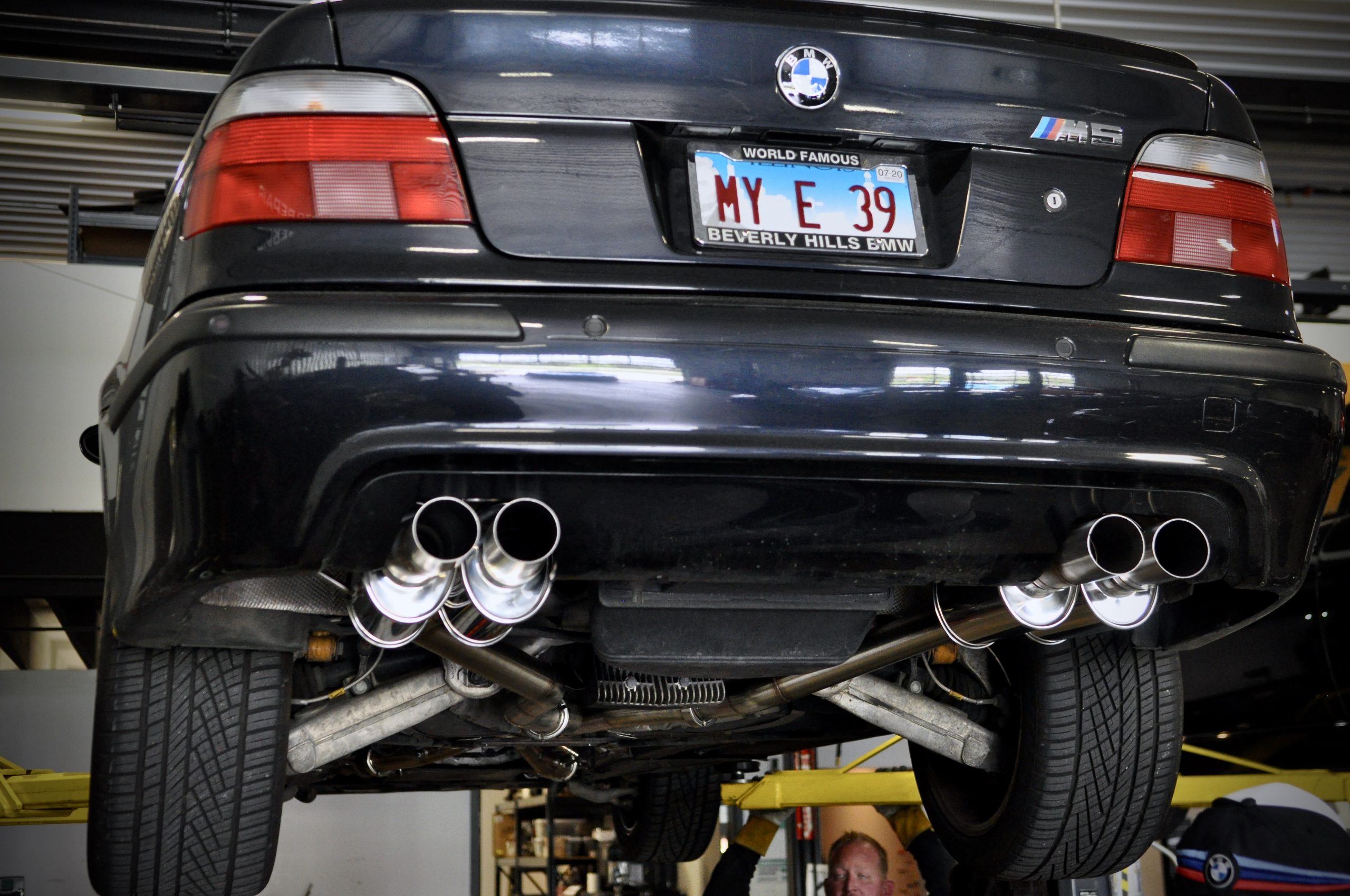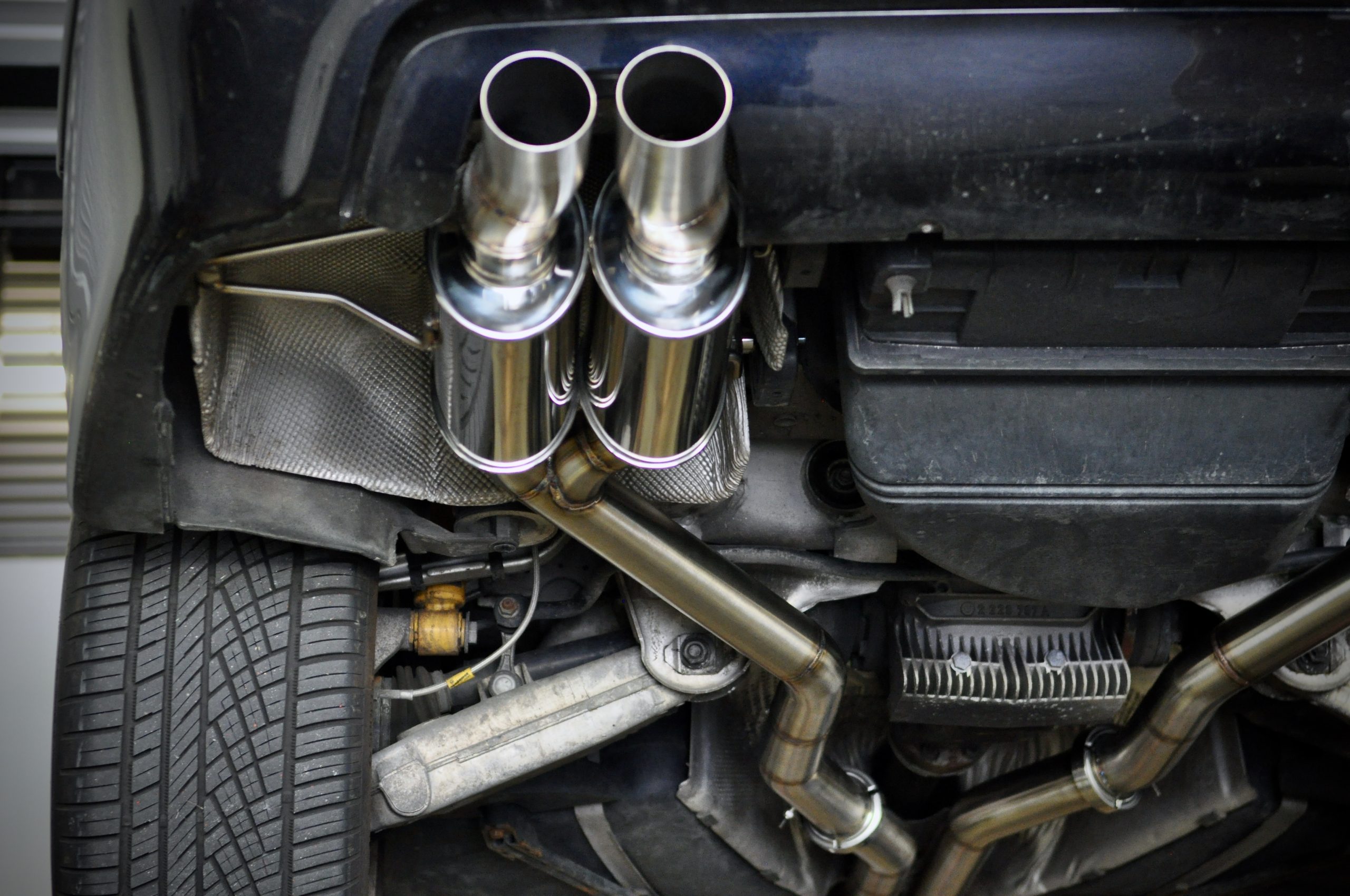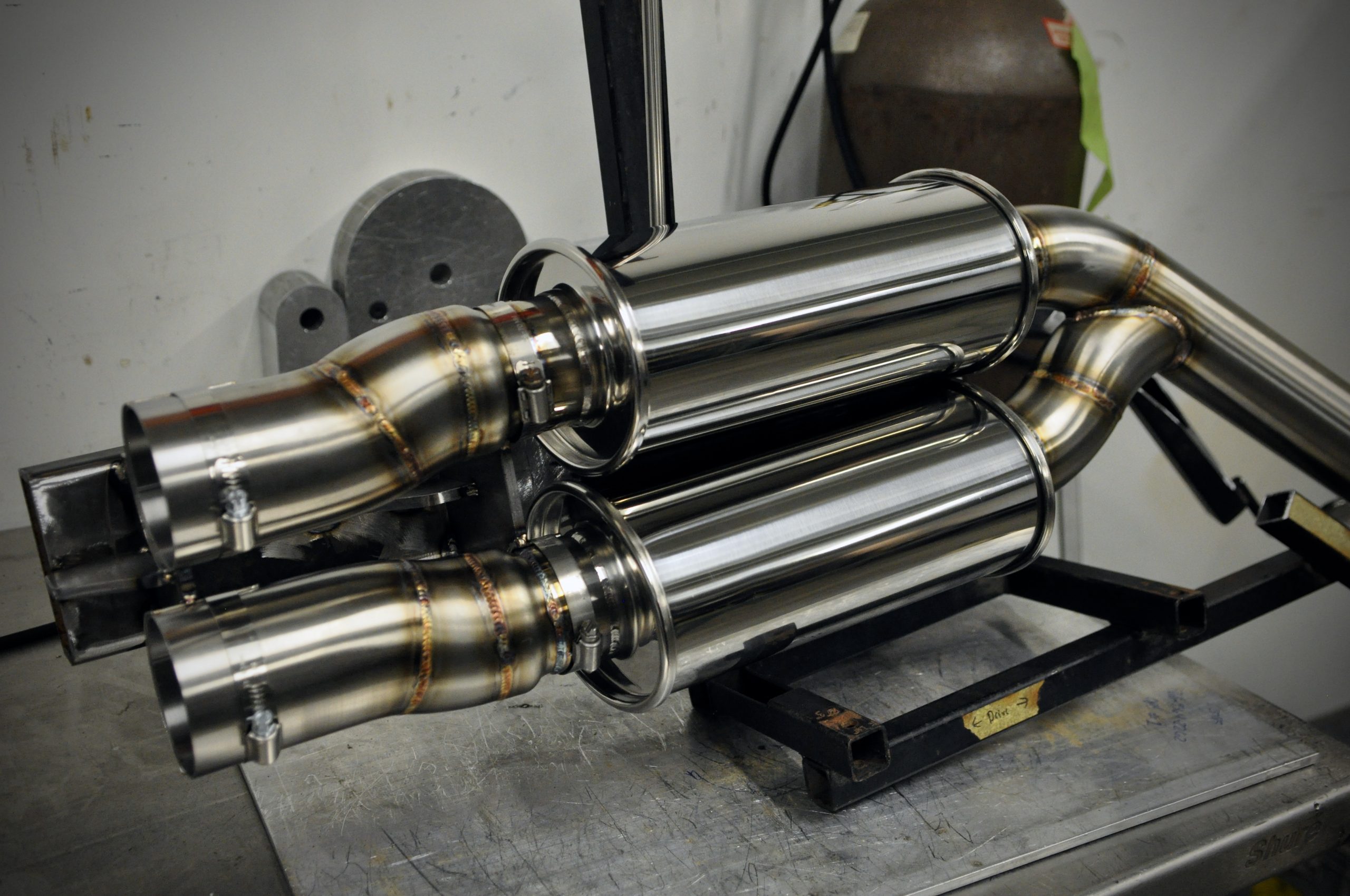 One of the most common exhausts for these E39 is the Supersprint system, check out this youtube video from our friends across the pond to hear two identical e39s one with our exhaust and one with the Supersprint exhaust
This exhaust system can mount either to your OEM midsection or can be combined with an aftermarket or custom midsection. We utilized 3″ stainless steel tips, to keep this exhaust looking classy and stealthy. Check out the YouTube video below for some sound clips of this exhaust combined with our x-pipe midsection.
Email us at blog@fluidmotorunion.com to place an order!