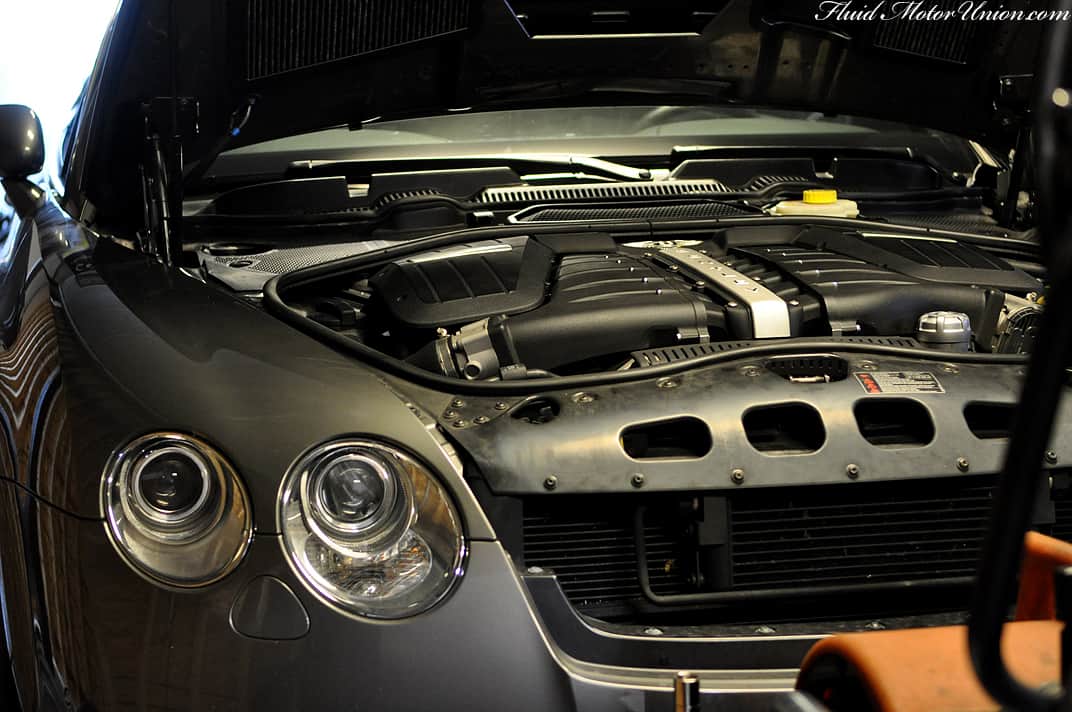 24 Apr

The Bentley's On The Dyno!

Today's the day you've been looking forward to — it's Bentley dyno day!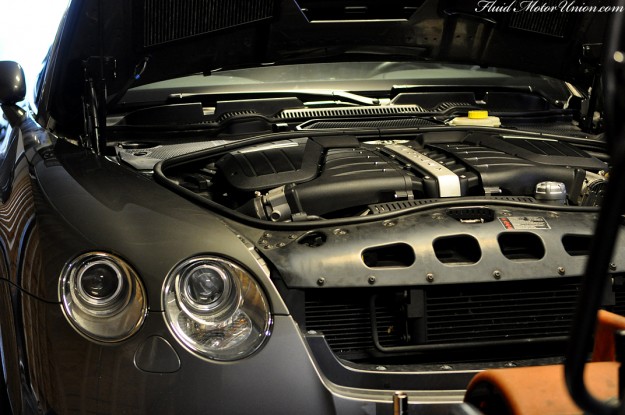 The following video chronicles the results of our latest custom exhaust creation. This time, we fabricated a custom midsection (including secondary cat delete) for Aneel's Bentley Continental GT Speed. While fabricating the exhaust, we also sent the ECU over to Fabspeed so they could apply a GIAC ECU tune. With both the new exhaust and ECU tune, the Bentley made some great gains. Peak gains are roughly 60 awhp and 55 awtq, as shown in the dyno graph below.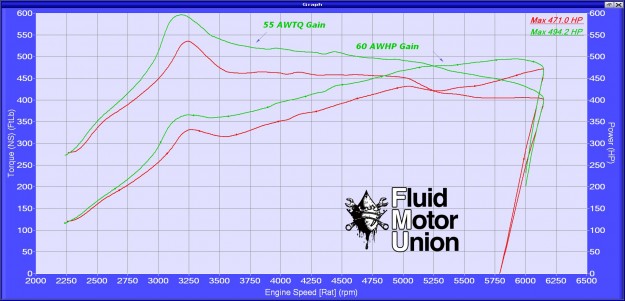 Overall, it doesn't get too much louder, thanks to the whisper-quiet OEM mufflers and downpipes still in place. However, it does add a throatier, more aggressive tone under both free rev and load conditions while still maintaining a good deal of civility. Aneel loves it, so do we, and we hope that you do, too.
Before you ask (again), the Bentley climbs slightly on the dyno so that the wheels are only transferring energy through the frontmost roller. This allows for a more accurate measurement of tractive effort, torque and power. Leaving it rolling in-between both sets of rollers factors in extra parasitic loss (since that rearmost roller does nothing).
If you have any questions or would like to inquire about this setup for your own car, shoot us an e-mail to mmarzano@fluidmotorunion.com and we'll answer any question you may have. Otherwise, enjoy the video!
Have a great day!