23 Sep

Static CLK63

There hasn't been too much static content on this website lately. For those not in the know, static refers to the lowering of a car by means of changing the springs or coilovers, as opposed to installing an airbag system (which can change its height with a switch, dynamically, hence static being the opposite). That changes today.

This CLK63 AMG was brought in a couple days ago for the installation of some KW coilovers. You can see from the before shots above that the stock ride height of the CLK is somewhat low to begin with, but there was plenty of room inside the wheel wells to go lower. KW coilovers deliver with good drops and a still-excellent ride quality; for this car, the sky wasn't the limit, the ground was. And we got it pretty close.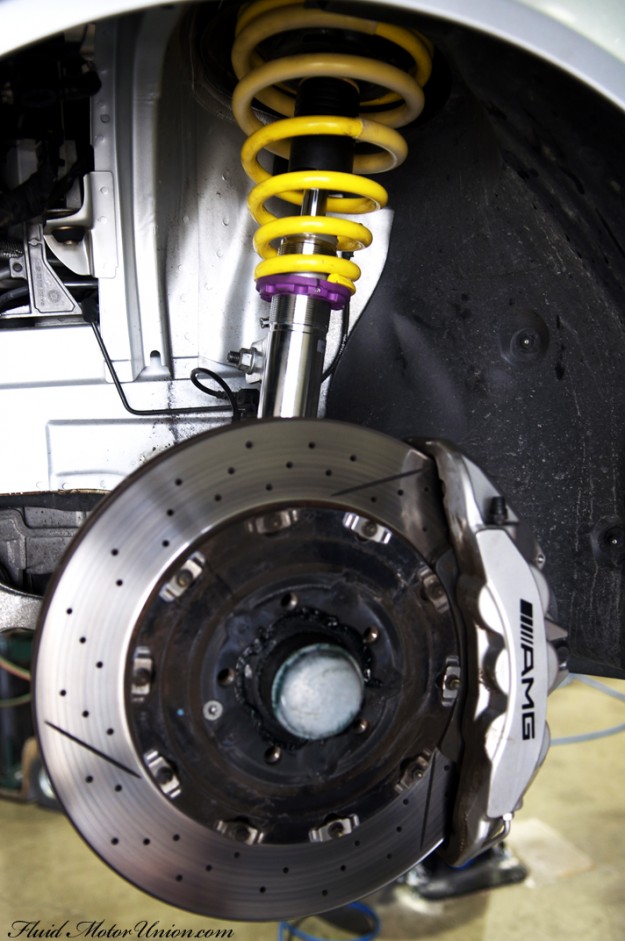 The shots below were taken after several adjustments for aesthetic purposes; originally, the car was much lower in the back, almost to the point of tucking rim. It was perfectly level at that point, but the way the wheel arches are designed on the CLK made it look pretty awkward, as the fronts weren't tucking much at all. So we decided to rake it just a tad and raise the back up, since lowering the front wasn't much of an option without some chassis modification (the KW's were very close to rubbing against a few things). It turned out really nicely, we'd like to think. It adds just a tinge of aggressive stance, and if the owner decides to go lower later on, we can always do it.