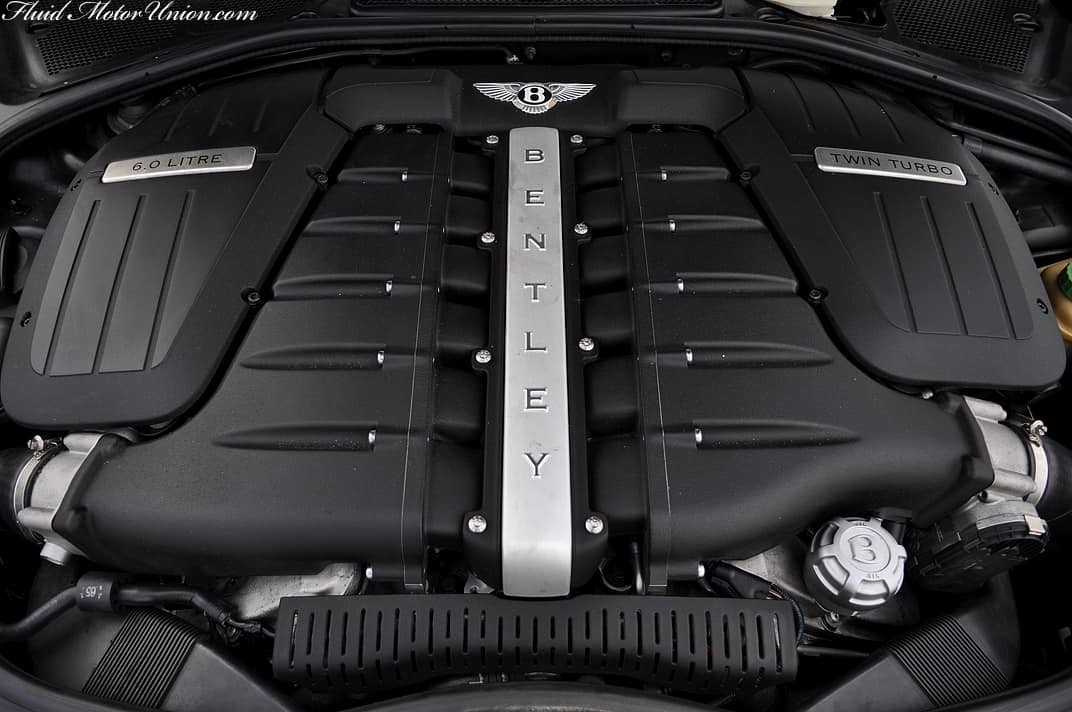 19 Apr

Speed Is Good For You

Unless we're talking about meth, speed is good for you. Especially when it's tacked on at the end of a Bentley Continental GT.

What you see before you here is a Bentley Continental GT Speed. The "Speed" at the end of the car's name is a no-nonsense way of letting people know that this is a car above and beyond the traditional GT offering. It was first announced all the way back in 2007, and has lived on all the way through the car's second generation. Aside from being quicker than the standard GT, this 2+2 fastback also has a tinted front grille and larger tailpipes as aesthetic cues that this car is built for one purpose only — tearing up whatever road is placed in front of it.

The GT Speed is powered by the same 6.0L W12 that pushes the standard GT, only this twelve-pot is bumped up to nearly 600 bhp. That gives it an estimated 0-60 time of 3.9 seconds, and it plows through the quarter mile in a rather fast 12.3 seconds. Not bad for a car that weighs over 5,000 lbs. It's the first production Bentley capable of surpassing the hallowed 200 mph barrier. As you may expect, the engine is awash in various plastic covers, and the overall engine bay is actually a bit smaller than you may expect.

The interior, as we've noted before, resembles a condo that not many will ever have the chance to live in. Every leather-lined piece looks sewn to perfection, each dash panel looks as if it's been hand-brushed in that pattern, and the various buttons around the cabin are simple, with descriptive pictures devoid of extraneous text. Everything you need is within reach of your right hand, which is a good thing, since you'll need at least one hand on the wheel at the speeds this car's capable of.

We'd continue shooting and expounding on the various intricacies and idiosyncrasies that make this car great, but alas, there is work to be done. Not only will the GT Speed be receiving an oil change and other small maintenance jobs, but we'll be adding some power to the W12, as well! With the help of a GIAC tune, as well as a Fluid MotorUnion custom midsection, we'll have this car putting down power that borders on ludicrous, and of course we'll have video for you once it happens.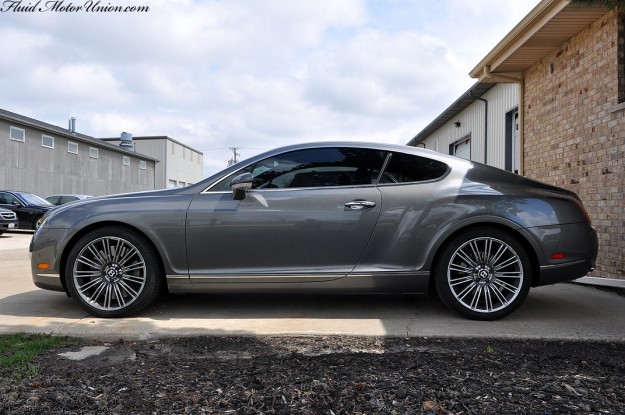 All in all, this is going to be a fun job, and we feel it's a great end to another week of stellar FMU blog posts. Have a great weekend, and we'll see you back here next week to see how the GT Speed's tune turned out!