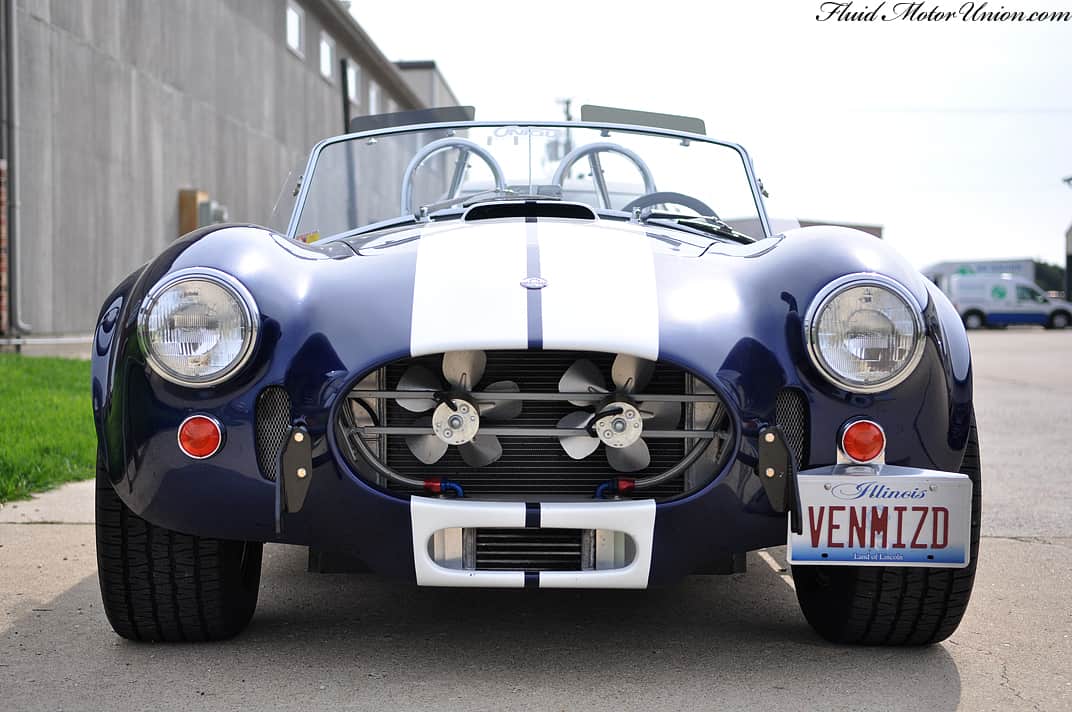 29 Apr

Snake Bite: Service Work on an AC Cobra

Since we ended last week with an electric car, we figured we'd start this week off with some pure petrolhead bliss.

No car has been more revered for the ability to kill its owners than the AC Cobra and the series of replicars that have been built in its image. Combine a short wheelbase, lightweight construction and a big ol' motor, and you can expect a decent amount of hoonage with a serious insurance premium attached. Today, we've had one of those very replicas roll into the shop for some minor service.

This specific replica comes to us by way of Unique Motorcars, an Alabama-based outfit that has been creating their version of the Cobra since the late 1970's. Their cars are built on a square-steel frame and feature a hand laid fiberglass body that can fit both small and large-block motors underneath its hood. The suspension is independent front and rear, with a Jaguar IRS setup in the rear and Carrera adjustable coilovers and tubular A-arms up front. It also has Wilwood disc brakes on all four corners for maximum stopping power. You can order cars from Unique in multiple states, from turn-key to DIY-heavy. The footwells are also extended from the AC Cobra as well, meaning extremely tall people won't find the car literally impossible to pilot.

The specific model before us sports a good deal of Cobra badging with an extremely large and loud Ford motor hiding underneath the locking fiberglass hood. And you can expect it to be loud, since the long-tube headers merge and dump out to the side of the car, creating an aggressive orchestral growl whenever it's fired up.

We did a bit of research on Unique prior to typing up this blog post, and they've got a fair amount of awards underneath their belt for their work with Cobra replicas. Even from a first glance, it's readily obvious that this car is built extremely well, and should provide more fun than most drivers are ready to handle. While it's only in here for a bit of service work (which sadly doesn't involve us laying down 200-foot drifts around Aero Drive), we're always glad to welcome something refreshing into our lot for a day or two.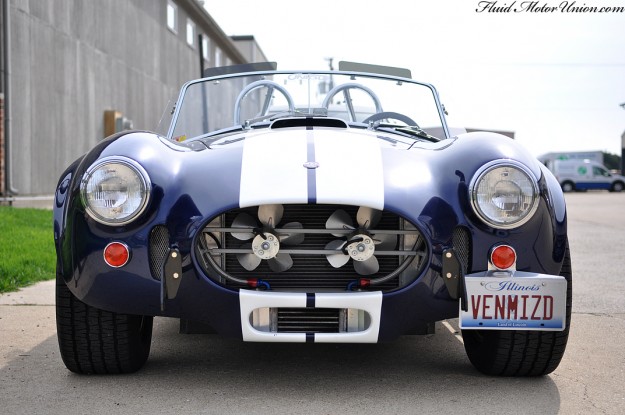 Hopefully your week is off to a running start! If not, don't fret, we'll be back here every weekday with more unique content you won't see anywhere else on the web. Stick around, browse the site, and head back here tomorrow to see what we're up to next! Have a great day!