12 Jul

SLanderous

Slander is exactly what Mercedes purists will cry when they see Kamil's SL55 AMG. But not us, no no no.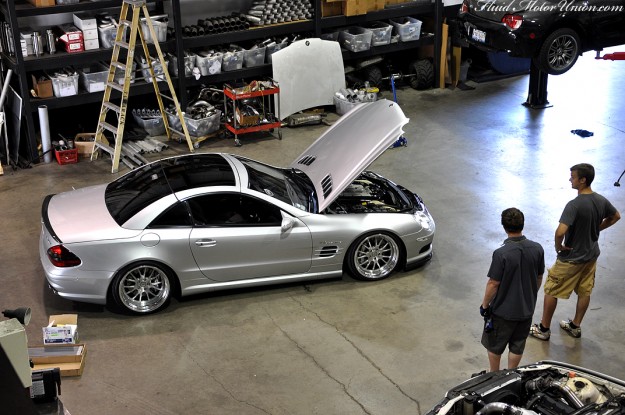 Kamil's SL55 is a car of legend on StanceWorks' forum. From the 19″ DPE wheels to the stance that's about as proper as humanly possible, this car strikes an aggressive posture that breaks more necks than an action movie with Steven Seagal. Words are tough to come by when you're looking at this car because…well…just look at it!
It's in the FMU fabrication garage for a heat exchanger install, which is currently going on. Before it went up on the rack, though, we made sure to take some pictures that highlight exactly why this car is crazier than most any SL55 you'll see on the street. The rear silhouette is enough to scare most AMG purists; between the awesome license plate and the visible camber and stretch of the tires, it's not something you run into every day. Or any day.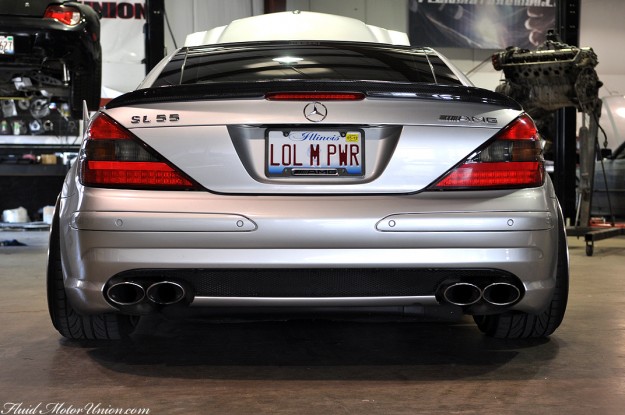 When we mentioned that this car's wheel fitment is 'as proper as humanly possible,' we mean it; if this car went any lower, it would scrape on a gentle breeze. Most SL's never dare to go this low, but if you want something that stands out from the crowd, it had better sit very nicely. And did we mention the tire stretch? 245's in the rear? This is getting ridiculous.
And one more time, for hilarity's sake, the license plate. Yeah, it might be talking smack against the manufacturer that we built our company around, but you can't deny the humor in a good vanity plate.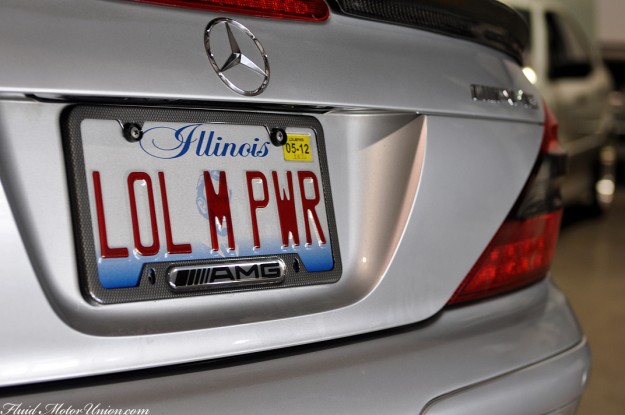 One last bit of news! If you are holding off on signing up for Motor Union because you need a helmet, worry no more! Instead of searching for a friend with a similar-sized head as your own, Autobahn will be renting helmets on-site for $30. Have a good evening!