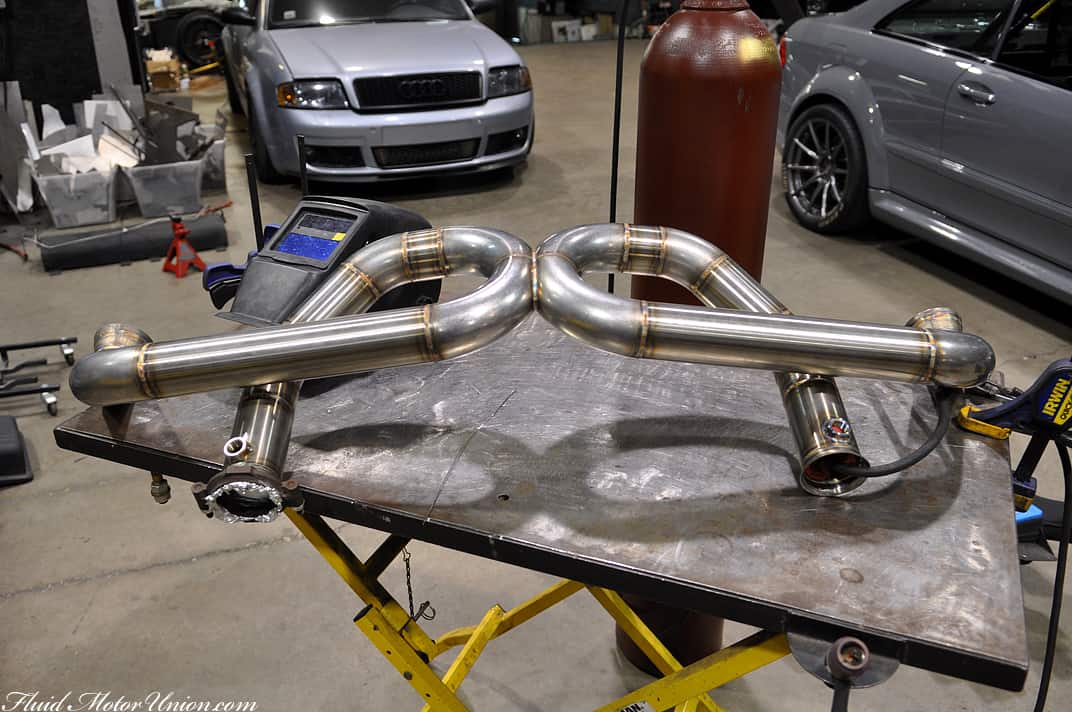 26 Feb

The Loudest Lamborghini Gallardo Exhaust Flame Shooting Straight Pipes

So you're here looking for the loudest Lamborghini Gallardo Exhaust? Well, the exhaust we've fabricated for this Arancio Borealis Lamborghini Gallardo very much follows our modified version of Colin Chapman's famous quote. Unlike our Gallardo Sport Exhaust System, the owner has chosen to do away with the pass-through resonators that we utilize to keep whatever little civility remains in the exhaust note. This exhaust is hands down the most exotic soul-piercing exhaust on the market for the Lamborghini Gallardo – and it will turn heads everywhere it goes.

But we're getting ahead of ourselves. Let's get back to where we left off. After finalizing the tip position, we brought the exhaust back to the welding table and finished up connecting the tips to the rest of the piping. As you may expect, we're rather happy with the welds, so we included one of the best we managed to snap as well. Since there's only one picture, we suppose you could call it softcore weld porn.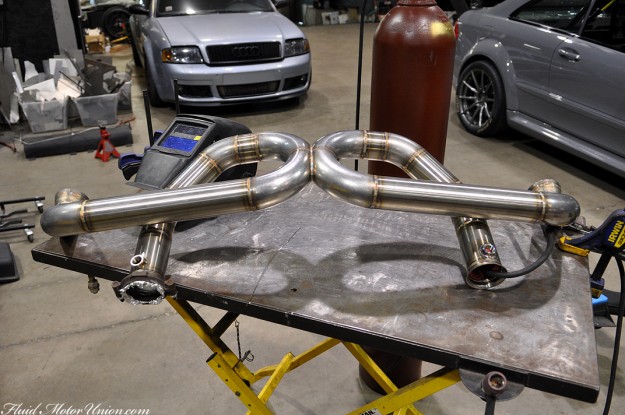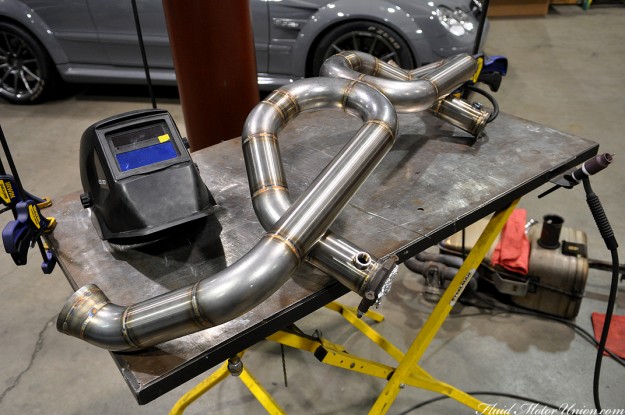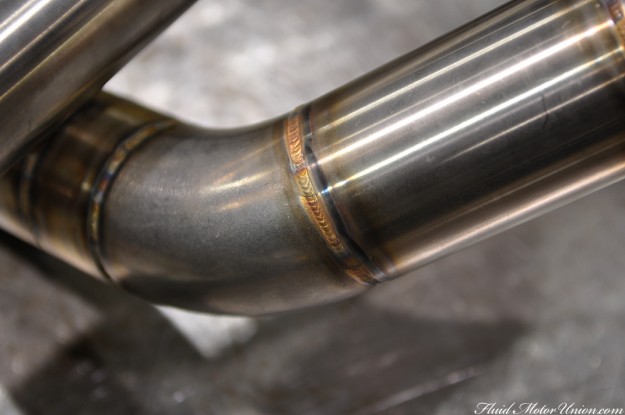 With the welds finished, we mounted it up one more time to make sure that everything fit together nicely. As you may expect, it passed that test with flying colors.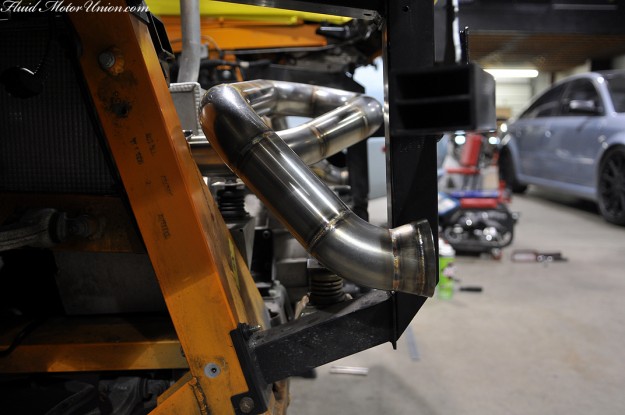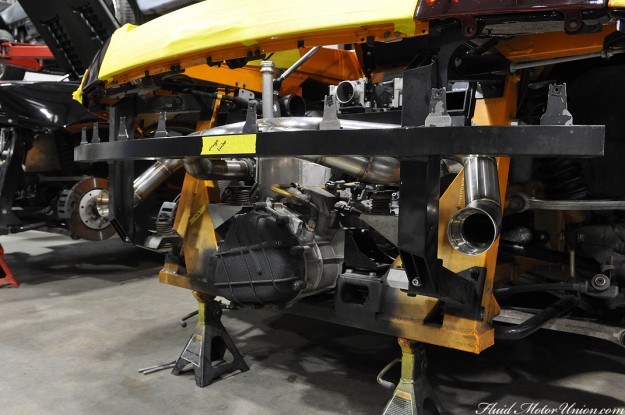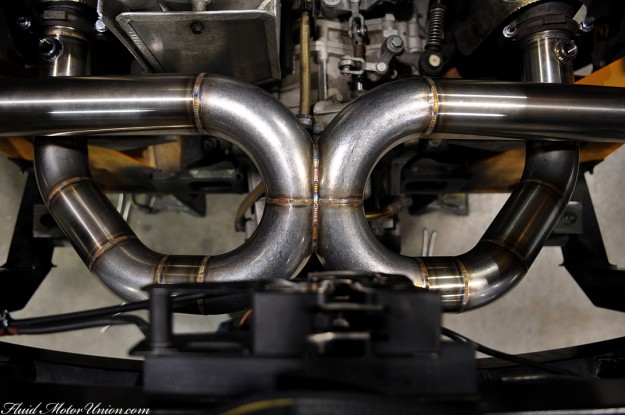 But that's not the end just yet. After all, the exhaust cannot hold itself in place by the clamps alone. There needs to be additional reinforcement to prevent unwanted movement and vibration from affecting the exhaust system. And that's where our mounts came into play; using the same style as our other Gallardo setups, a few square pieces of stainless steel in combination with some stainless rods will provide a nice aesthetic touch, as well as all the reinforcement we could possibly need.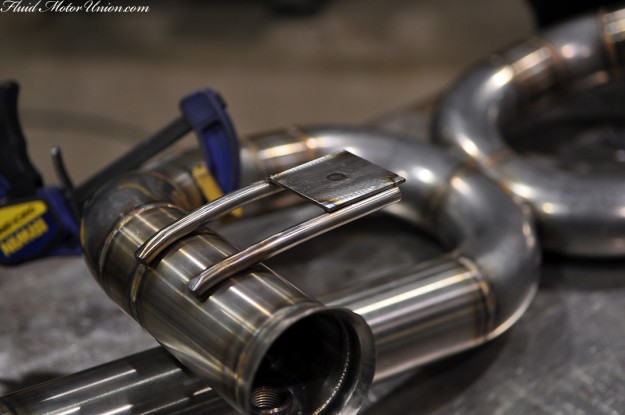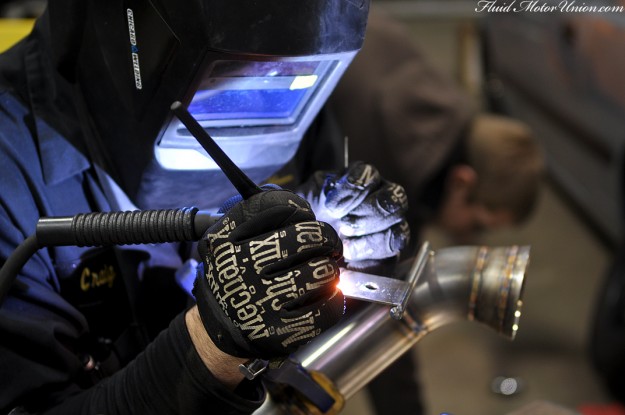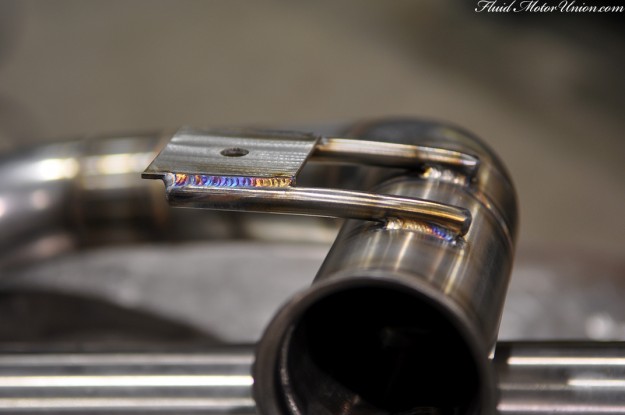 Once the mounts were welded into place and put under the fan to cool, the Gallardo straight-pipe system was finally completed.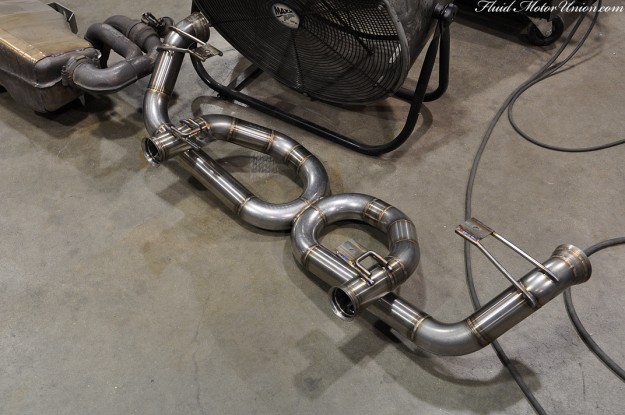 And boy, does it look nice.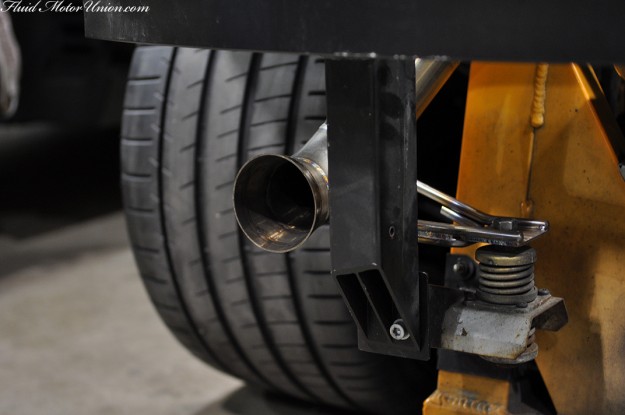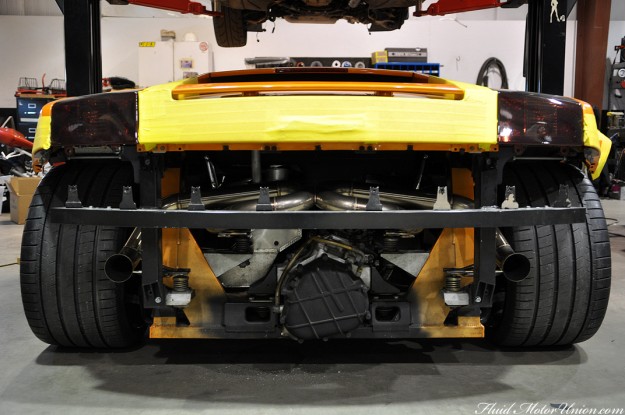 But it's not all about the looks. Sound factors into it, too. After some sound tests up and down the street near us, we realized we'd made something good when half the block stopped working and came outside to see what was making the noises. It's on the dyno now, so expect some quality video to hit YouTube very soon!
If you are interested in the loudest Lamborghini Gallardo exhaust for your build, take a glance at this post to see details about pricing and placing an order. Both the sport and extreme versions of this exhaust are now available for remote orders with domestic and international shipping options.
Contact Us
Foreign + Domestic + Performance
To book an appointment or find out more information, hit up our website or email/call:
🖥 – www.fluidmotorunion.com
📲 – (630) 305 3054
📩 – blog@fluidmotorunion.com
🎦 – Facebook.com/FMU
*Not Carb certified may not be legal for use on emissions controlled vehicles; intended for off-road/competition use only. Catalytic converter removal may result in a check engine light.