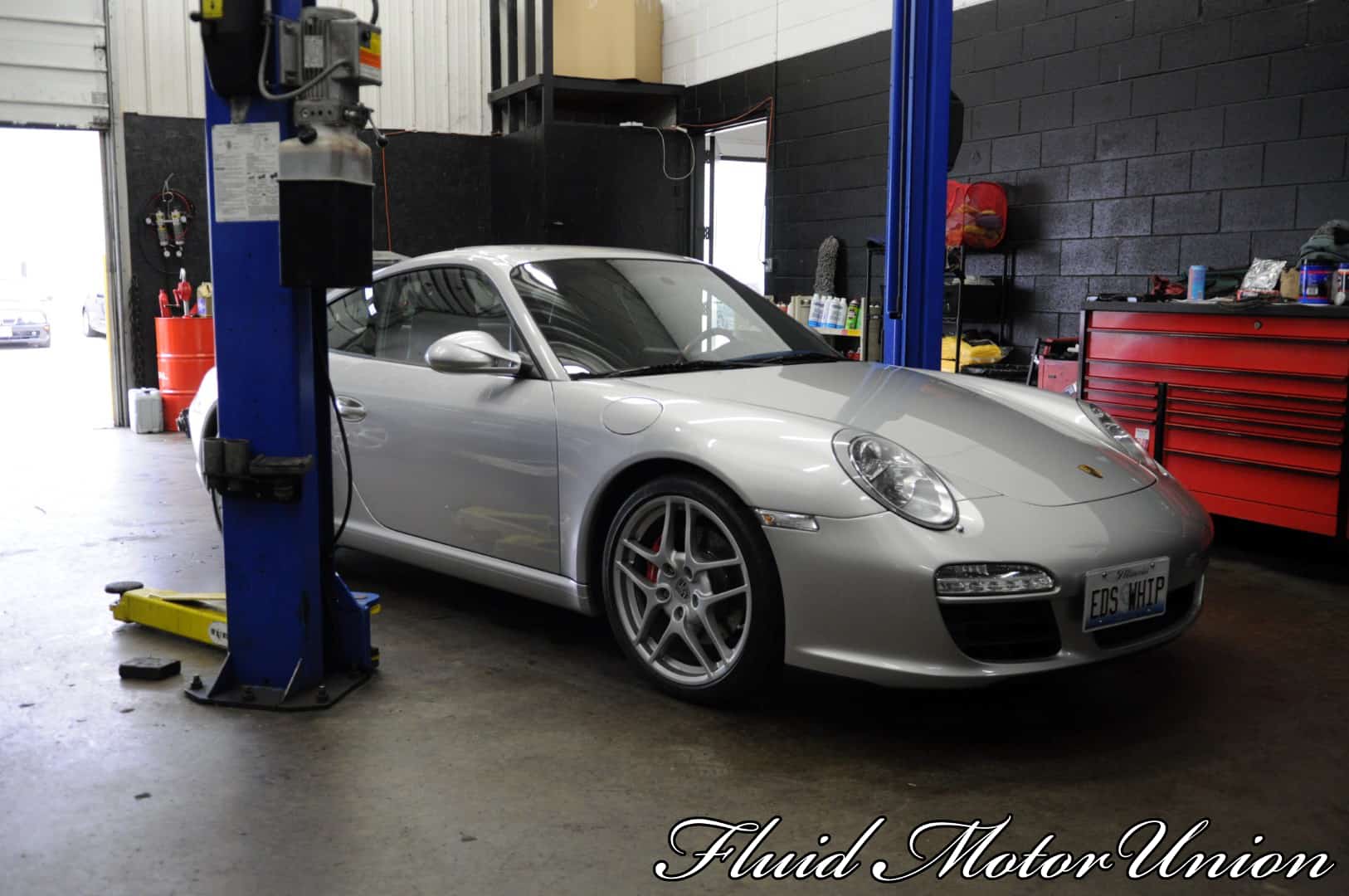 01 Jul

Service Work: Porsche 911 Carrera S

The Porsche 911 is a rare beast. It's the last rear-engined sports car in existence, and its design hasn't changed radically since its inception over 50 years ago. Since we're always excited to see them in for service, we figured we'd share it with you lovely folks.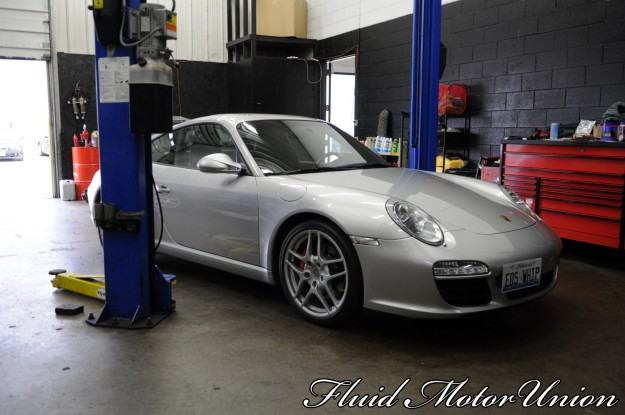 This specific 911 is a 997.2 Carrera S. In non-Porsche speak, it's a revised 997-generation rear-wheel-drive 911 with an upgraded motor. The ".2" means this specific 997 was built after the brand refreshed the car. Improvements to the 997.2 generation include the introduction of a new direct-injected motor, a revised suspension, and a new front bumper. The Carrera S utilizes a 3.8-liter flat-six engine which puts out 380 horsepower, 40 more than a standard Carrera. The 997.2 generation also marked the introduction of Porsche's PDK, easily one of the best dual-clutch units on the market. With the PDK equipped, the Carrera S is capable of a 4.3-second blast to 60, going on to a top speed of 190 miles per hour.
This specific 911, undoubtedly owned by somebody named Ed, isn't here for anything crazy. Instead, the owner is coming to Fluid MotorUnion for a regular oil change and inspection. Do you know why he's doing that? Because Fluid MotorUnion has one of the most aggressive oil-change prices in the Chicagoland area, and once you're here, we guarantee that you'll love our work and want to come back for future services. Along with our oil change package, we include a full vehicle inspection that lets us determine if anything else is wrong with the car that might be hidden away. After all, it's better to get ahead of any potential issues, lest they creep up and strike when you least expect (or want) it to happen.
With summer rapidly approaching, it's important to get ahead of your impending services. Start the season right by pulling your car out from underneath its winter cover and bringing it over to Fluid MotorUnion for an oil change and inspection. We'll make sure your car – Porsche or otherwise – is in prime condition to take advantage of the few sunny days we have in a typical Chicago summer. Give us a call at 815-230-2900 to schedule your service and prepare for summer in the best possible way.