23 Aug

Scatter Shot

As always, action is taking place everywhere at FMU headquarters. So we shot around to random spots to pick up on some of those hectic happenings.

First, we find ourselves in the massive labyrinth of machinery across from the service shop, known only as Fab. In case this is your first time on the blog, Fab is the performance and fabrication garage. A quick walk into the garage and you're hit with a sound that's all too familiar to us — the CNC mill. It's currently flying through something for an upcoming project, which we'll be revealing to you very soon. If you've seen our Facebook page (if not, Like us!), you may have an idea of what's in store.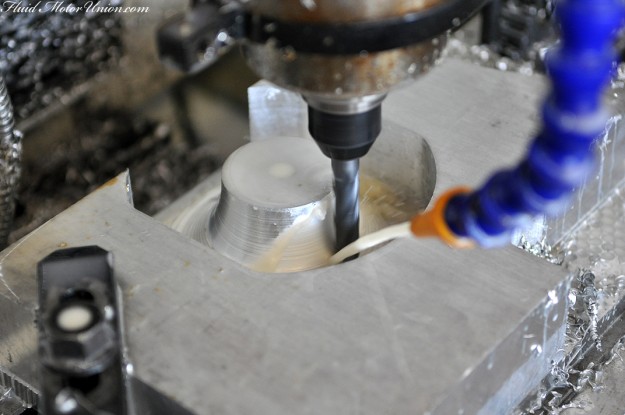 A hop, skip and jump further into the garage and we settle upon the LSx-swapped WRX. We finished the floor for the trunk, but realized we never put up a picture of the completed trunk with the fuel cell in it. So here it is! We also added protective foam in a layer between the tank itself and the metal straps that hold it down. That way, not only will it be an extra-snug and secure fit, but it should protect the tank and straps from accumulating nasty marks from metal-on-metal contact. And don't worry, he won't be filling the fuel cell from there — we've got something better in mind.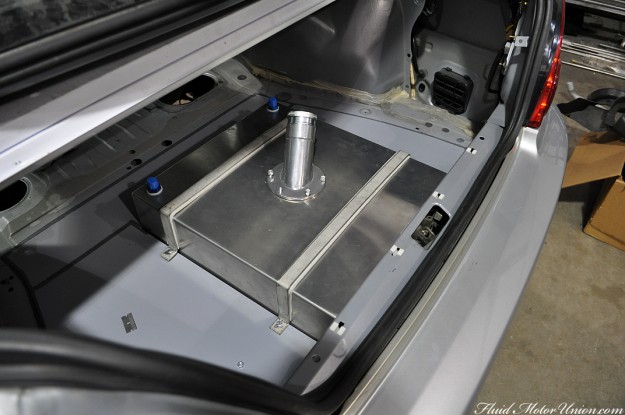 A fast head-turn and we're at the dyno, where this truck somehow made it into the dyno room and got strapped down for a few runs? What's in store for this truck, you say? Nothing. We put a bunch of gas-soaked rags in it and burnt it to the ground. Because we could.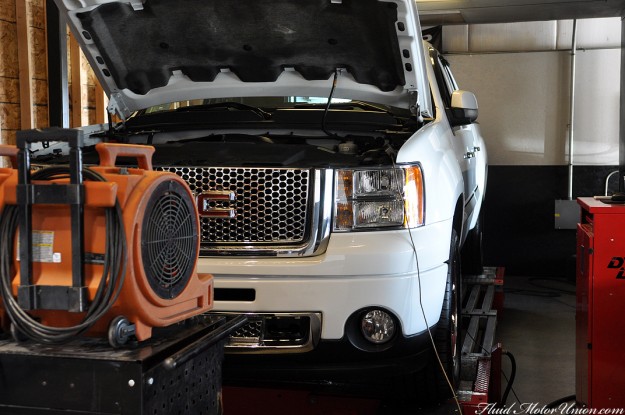 Now finally, we move to a job that has more than one picture associated with it. The freshly-bagged Audi A4, last time we checked in on it, had a lovely wood floor custom cut for the spare tire tub. Now comes the time for us to mount it. The extra ports on the side of the tank are great for this purpose, as they would just be sealed up otherwise. This allowed us to created custom brackets to bolt the tanks into place, ensuring that nothing will go awry if inertia starts working against the driver.
We also bolted down the compressors and started running the various air lines throughout the setup. Every so often, we'll take it back to the trunk (it's much easier to work with it out of the trunk) and make sure we're doing everything within our specifications. So far, so good!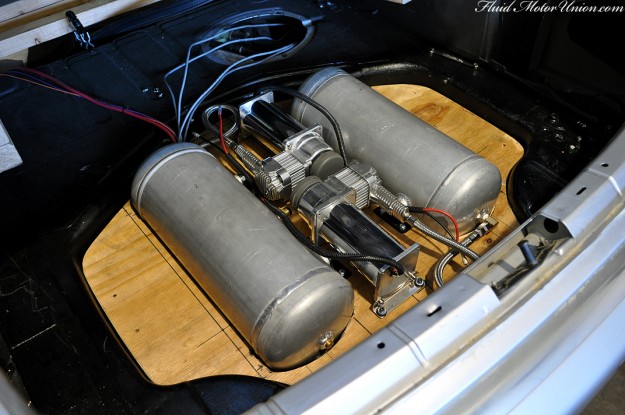 With a quick jump back over to fabrication, we're still making way on the E39 M5 Rear Section. More weld porn is on the way, so hold tight!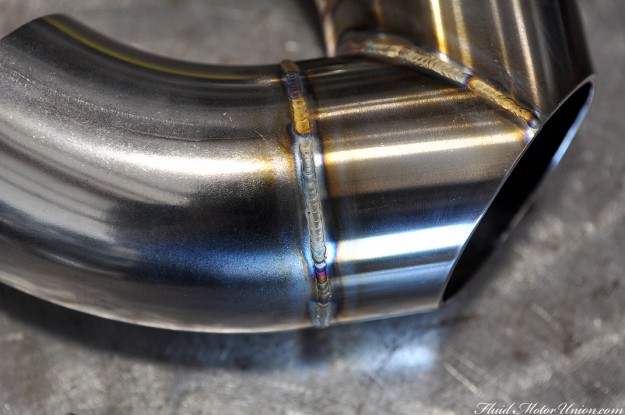 Finally, we saunter over to the body shop, where the Roadster's bumper sits, awaiting a fresh coat of Titanium Silver. The most pronounced part of the Roadster's bottom lip fell prey to…something…when the valet tried to take it into a parking garage the last night of Eurowerks weekend.
Since there was no point in making a big deal out of it, we left it alone and drove home. Now, with a show coming up on Sunday, it's time to get 'er back in fighting form. We've applied the filler in the necessary places, and now it's time to sand, prime and paint! Sunday's getting closer and closer, after all.
See you tomorrow!