Project X: E53 M62 Timing chain Replacement
When something goes wrong with your car, it's in your best interest to get it looked at immediately, or the problem might end up costing you more than just a handful of parts. That was the case recently with our very own Project X when it needed an E53 M62 timing chain replacement .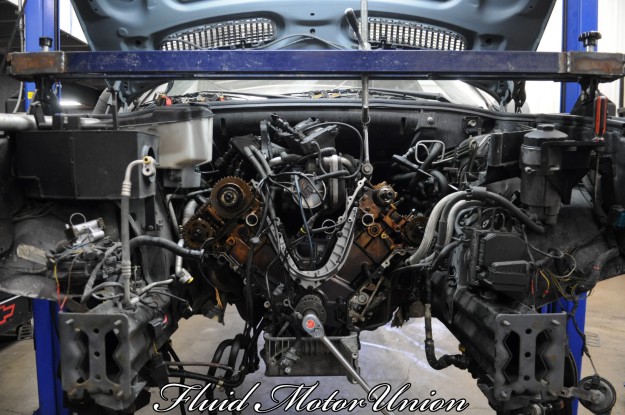 While on the way to our shop for some routine maintenance, Project X's owner heard a weird rattle come out of nowhere. Seeing as how it would be in our hands for maintenance work, it seemed like a lucky time for a noise to appear. Little did the owner know that it was a VERY lucky time indeed. Once we grabbed the keys and turned the motor over, we knew what the rattle was – it was the early stages of timing-chain guide failure. Seeing as how timing-chain problems can wreck entire motors, it was perfect timing that he was dropping the car with us. So we set about replacing all the chain guides, as they were all aging and it was smart to get them all done at once.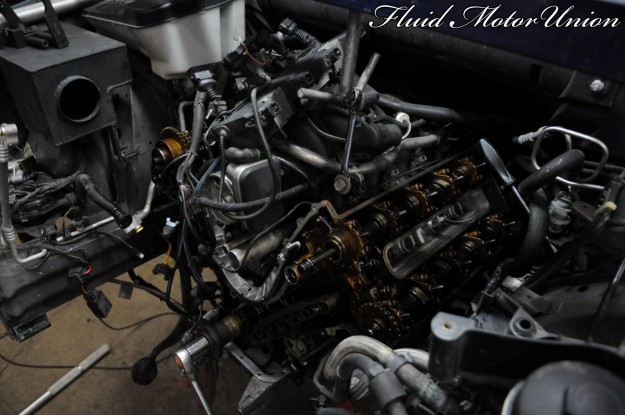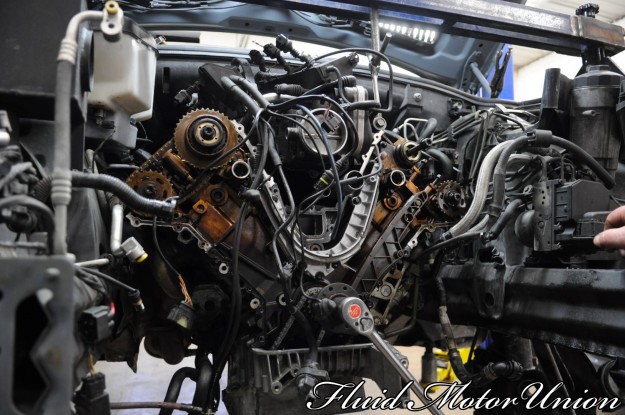 Since the engine was in several pieces for this job, we figured we'd go through a few of the dirtier parts and clean them up prior to re-installation. We focused mostly on the lower part of the engine, where most of the oil was hanging out, as any sort of particulate in that area can cause problems in the oil system. We also applied an old-school coating called glyptal. Glyptal is an extremely durable oil resistant enamel that wicks engine oil off and keeps it from sticking to the applied surfaces. Popular with hod rod drag racers of old, it is an effective coating that I now have seen positive results in my professional experience. It has been used on almost every non-moving lubricated surface inside an engine. Is it worth doing? Well you have to put your self in the shoes of the "every bit counts" mindset of the builders who pioneered it's use in race applications, and decide for yourself. There are better treatments offered by various companies, but Glyptal can't be beat on ease of use, cost and effectiveness.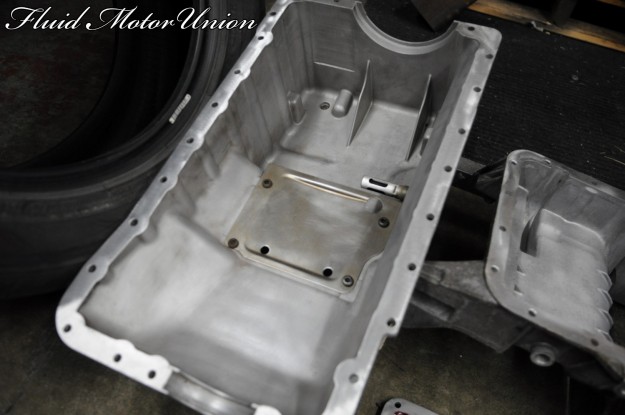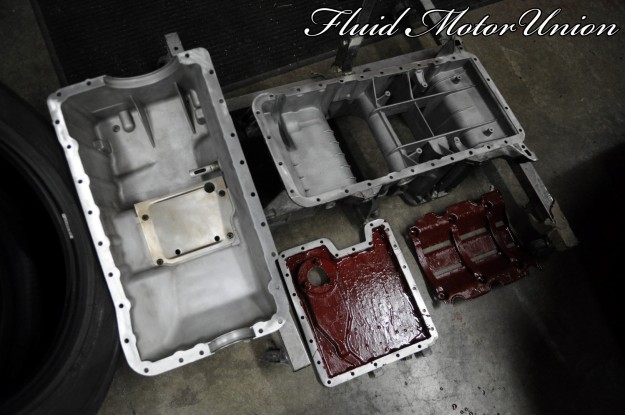 While the steering rack was out we decided to match the sub frame to the brakes.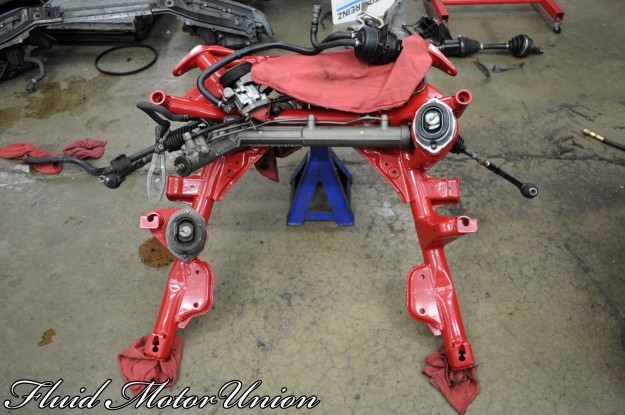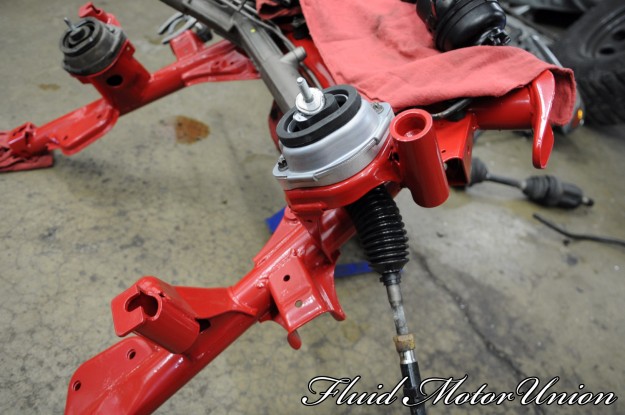 With everything buttoned up, we decided it would be a good time to give Project X a little aesthetic refresh. So, along with all the service work, we went ahead and added some small upgrades, including a light bar, whip antenna, and some military-spec recovery rope (Bubba Rope). Project X is already a very badass X5, but we're never done adding small bits here and there to add to its look.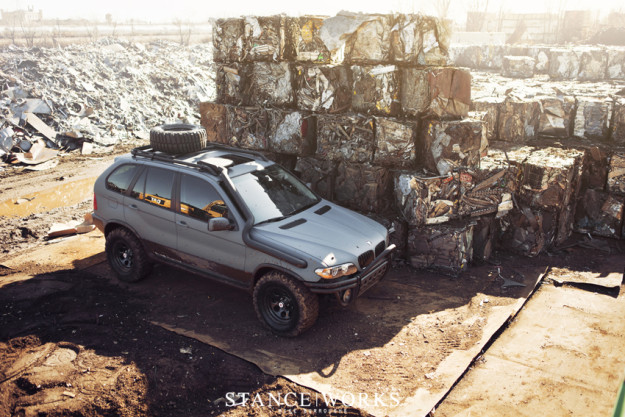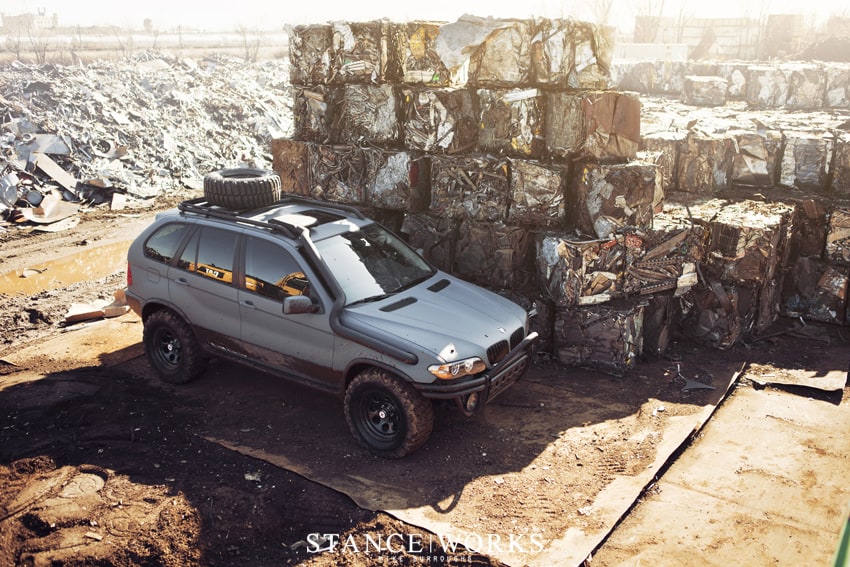 If you've noticed any weird rattles popping up, don't hesitate to give Fluid MotorUnion a call at 815-230-2900! We'll give you a thorough inspection and determine exactly what the problem is, giving you a hassle-free start to your summer.