07 Jun

Progress Report

Since our intrepid blogger is out cavorting about on a personal day, let's key you in to how our internal affairs are progressing.

First, you might remember we posted pictures of our new exterior sign being assembled. Well, not too long after the blog posted, the signage was installed and complete, so here's a few shots of it. It lights up at night (including the logos!), and should be nicely visible to those passing by on Rt. 59. If you're in the neighborhood, swing by and see why our power bills will soon be spiking.

In other news, the Genesis is moving through the paint room quite nicely. Well, it's not really doing much moving since it's on jackstands, but you get what we're getting at. When we last left the 2.0T, the bumpers were off and the entire car was primed and ready for some white paint.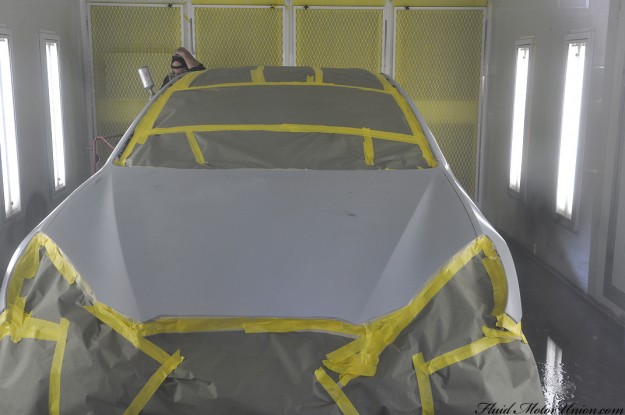 So we did the opposite of what the Rolling Stones song says to do, and painted it white.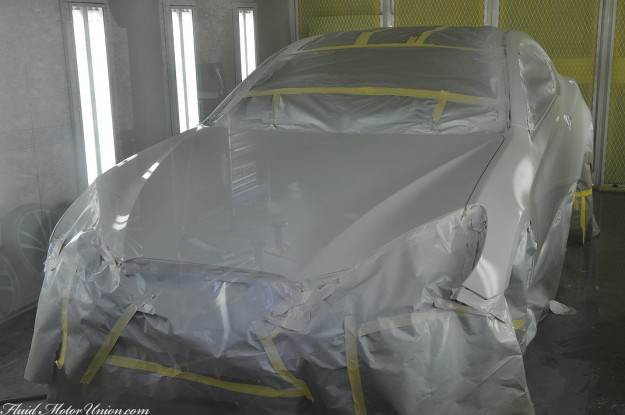 After the base coat of white, we reattached the bumpers and we went back to town on 'er.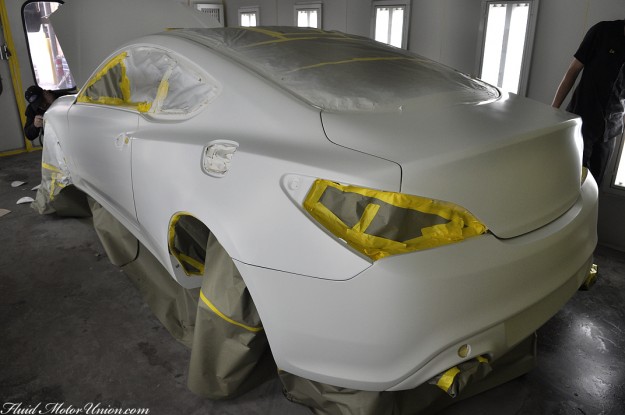 Since we're doing a matte pearl white, there's still the pearl layer that needs to be laid down, but as you can tell, the coats of white are getting increasingly more badass by the minute.
There's still more paint coverage to come, so stay close to your monitors. Unless, you know, you have things that need to be done elsewhere.