For years the only options for modifying the look of your BMW X5 have centered around track performance or styling. Fluid MotorUnion was among the first to take on "toughing up" the ultimate driving machine. Since 2011, we have been developing numerous options to give you the off-road styling you're seeking. Our 1.5″ lift kit is the perfect budget-friendly option to give your X5 an off-road aesthetic.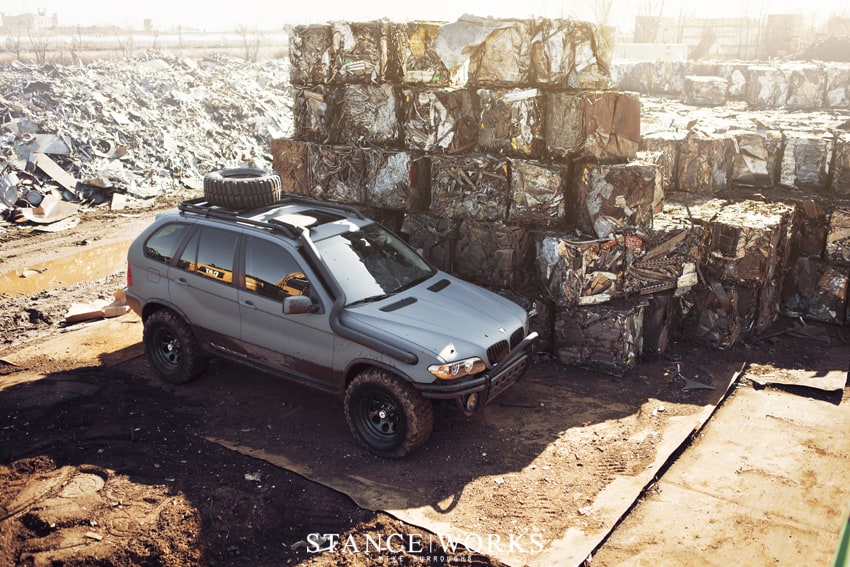 Cut out of aircraft grade 6061 aluminum, our X5 lift kit is built to last. Complete with two front strut spacers, rear shock spacers, and a 3 piece spring spacer, the PX53 lift kit is designed to work with your X5 regardless if you have self-leveling suspension or a standard coil spring. The lift kit provides a 1.5″ lift which when used with our front bumper, allows for a 33″ tire.  Our X5 lift will allow for a 31″ tire without any bumper modifications. Our prototype pieces have been running on multiple X5's for roughly 7 years with zero failures. We're so confident in the quality of our product that every kit comes with a limited lifetime replacement warranty.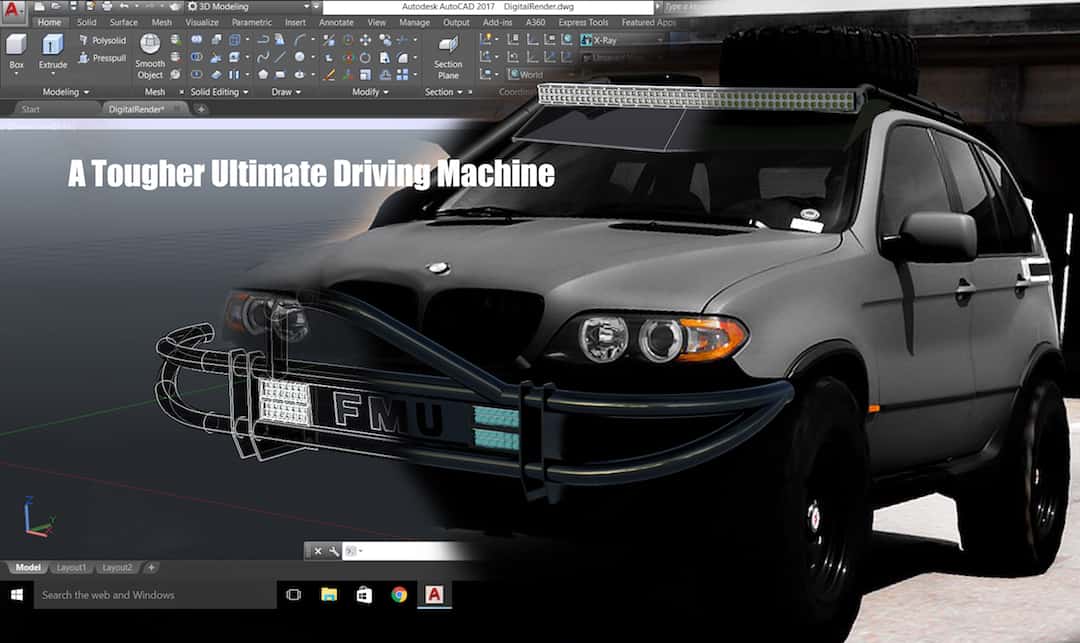 During the 4 years and 60,000 miles combined testing we completed before releasing the kit did not see accelerated wear of any components. Since things like the transfer case, axles, and ball joints see little change from the lift, we did not encounter increased component failure of any type. Keep in mind the latest E53 is well over 15 years old at this point, so if you run into issues it more than likely was on its way out already. We've seen a long list of issues come up with these cars that are completely bone stock.
Installation should be completed by someone with a familiarity of suspension components. No special tools are required. Installation video instructions can be found here.