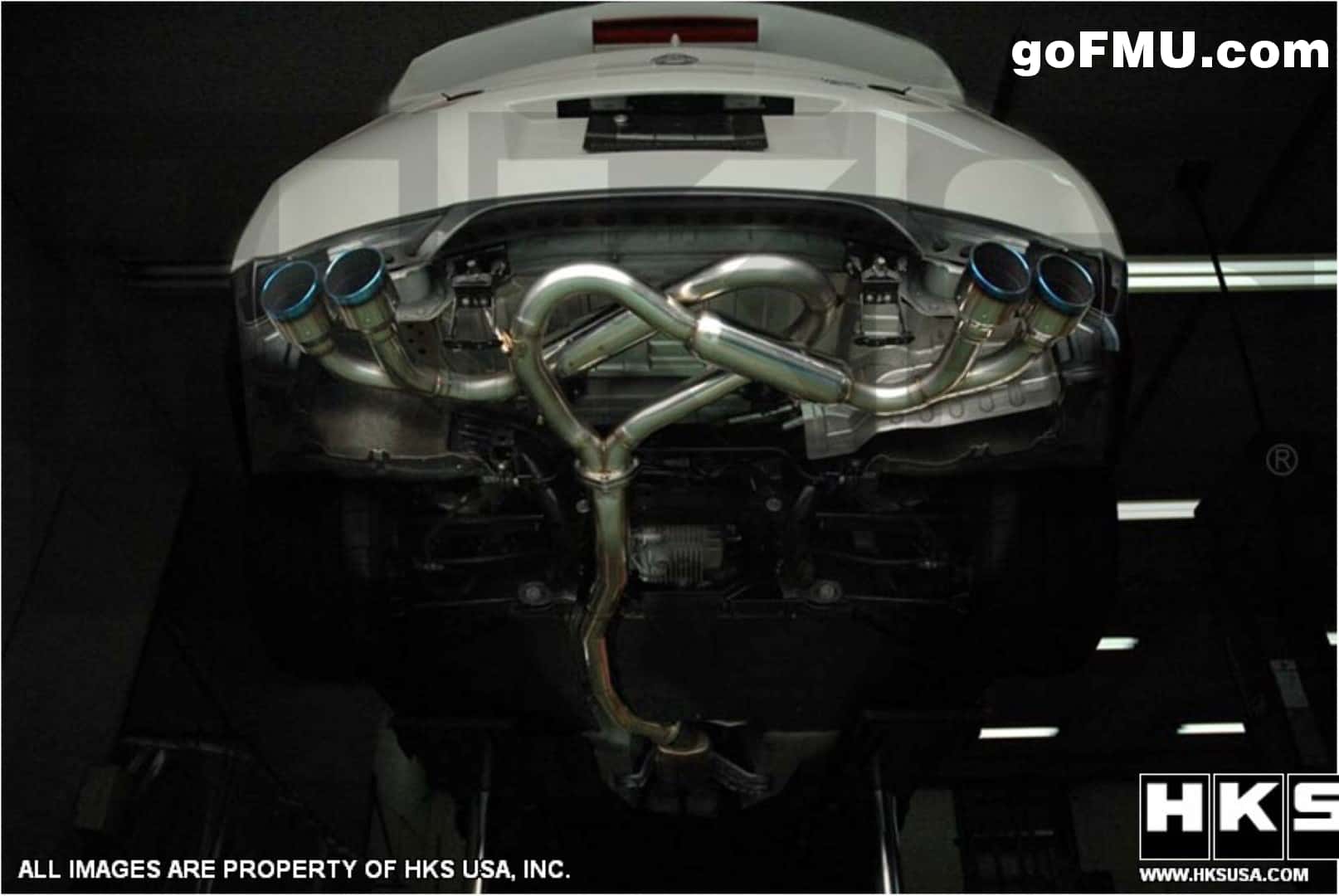 06 Dec

Product Review: 2013 Nissan GTR HKS Legamax Exhaust

Recently, a customer came in with their relatively new 2013 Nissan GT-R. Typically, an exhaust system is one of the very first modifications that most GT-R owners make to their vehicle; however, this summer we had treated his car to a full race mid-pipe and tune. Not quite satisfied with the noise his toy was making powering around the streets of Naperville, he came across a deal on a gently used HKS Legamax exhaust. After pondering if it would be worth the hassle of installing it over the pretty efficient and down right stout, stock exhaust, he headed over here and we got to work.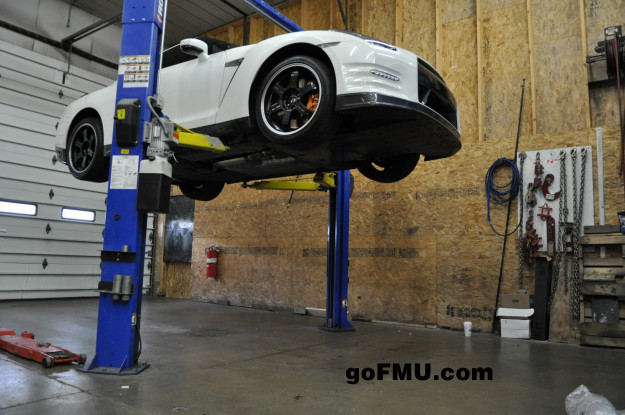 If you don't already know, we consider ourselves somewhat of exhaust connoisseurs. After hearing thousands of systems across many makes and models, it's safe to say we know what sounds "good". Now, this is the "base" HKS Legamax system. This system is "flux" welded. HKS says "the difference between this exhaust and the TIG welded premium is this exhaust is flux welded, a process similar to MIG welding. Flux welding requires a single pass by HKS' robotic welder and is simpler and faster than MIG."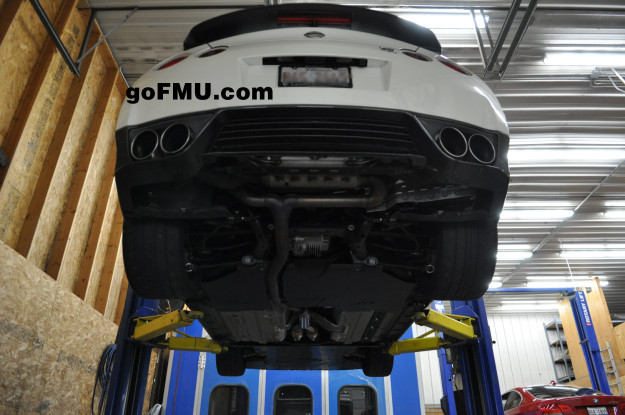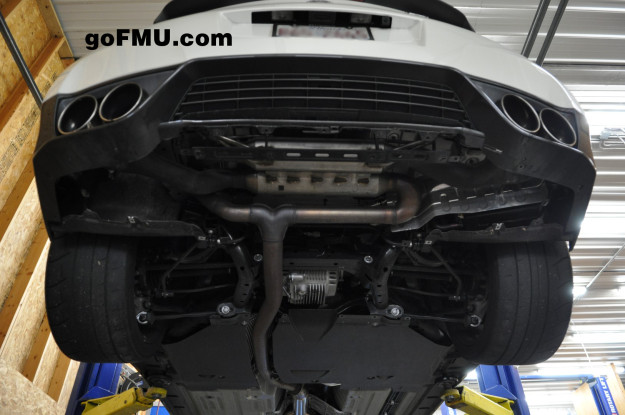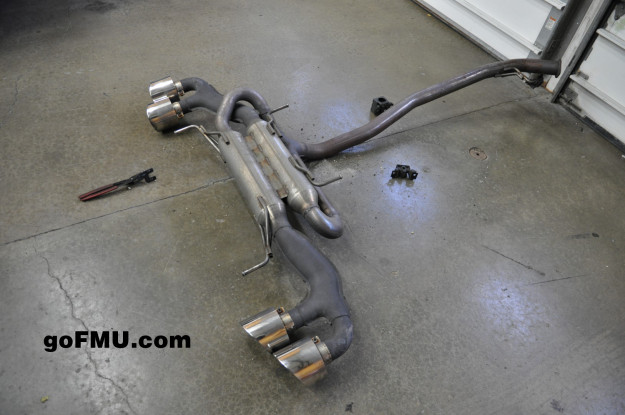 With GT-R exhaust options, the actual style and tone of the exhaust seems to be quite an individual choice. Apart from the theoretical benefits that you gain from allowing the engine to breath better over the stock system, the only distinguishing differences are what manufacturer you prefer. This Legamax HKS system produced in stainless steel features 85mm piping and four 119mm dual titanium tips. Sound is kept nearly the same as OEM. Stock dB rating is 88dB, whereas this HKS exhaust is 89dB. As you can see, the unique pipe configuration and affordable price using stainless steel are the main draws to this system.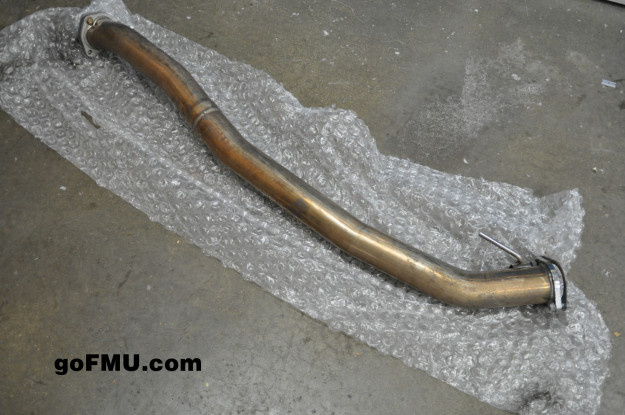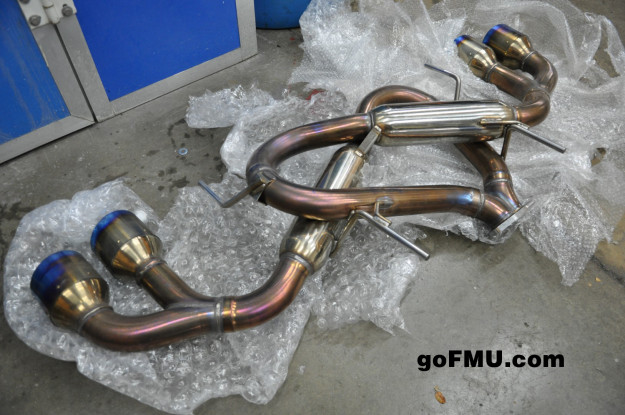 Our opinion? The exhaust sounds more "exotic" with the midback, if only slightly. Power gains? No real noticeable difference. The weight savings are good in an "every pound counts",point of view, but not substantial enough to justify the price. For this customers situation, picking up a used setup was definitely worth paying us the $200 to install; however, for the money, we would recommend just picking up a good midpipe section and keeping the stock exhaust. While the construction is good, the "flux welding" doesn't justify the $2k plus price tag. If you want a "nice" exhaust, save your money and spring for titanium- go big or go home. If you're looking to save money, just get the mid and the stock rear section and save your money for the downpipes and tune. Or you could always go wild and give us a ring…
<br
Unfortunately I had to head out with the camera before the system was installed so we were unable to get an image of the system installed on this specific car. That being said, here is the HKS factory image to give you an idea of how it looked installed.