We at Fluid MotorUnion tend to revel in the small little details that make a build. Today, we've decided to revel out in the open with a Porsche Cayenne's exhaust tips.
You may remember this Cayenne from Friday's post, where it was receiving a fix to its flex pipe, which had taken a bit of damage. Once that was done, our final task was laid out before us — we had to make some new exhaust tips for the Cayenne, as well. We knew we wanted to do two per side, so we set about measuring twice and then cutting once: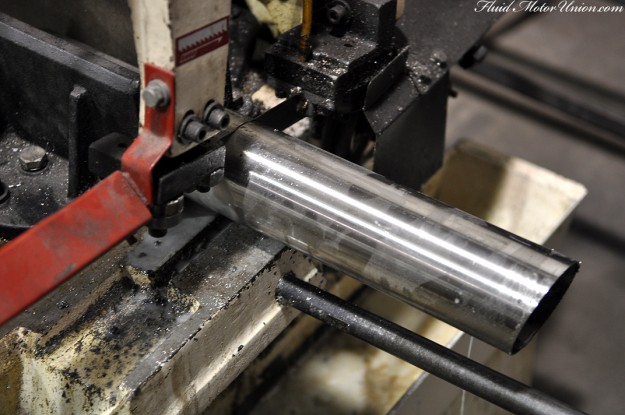 Each side's tips were to consist of three pieces — the two tips themselves, and the Y-pipe off which the tips sprout. The Cayenne does have a true dual exhaust through most of the car, but both pipes merge together to a single, very large muffler just before the tips, much like an E46 M3. So, in the interest of making it easy to attach, we used the slip-on portion from the OEM Cayenne tips, and welded that to our own Y-pipes. And as for the welds themselves, well, you know the story by now.
After a round of test-fitting, everything fits within the parameters of the bumper, which gives us more than enough room to align the tips properly. Here are a couple shots from the fitment portion of the day:
Once fitment was spot on in terms of angles, we set it back onto the welding bench and let our fabricators do what they do best — fabricate. The name makes sense, we suppose.
Of course, a set of giant stainless steel exhaust tips isn't enough for us, so we gave 'em that little extra bit of FMU panache to finish them off:
And here's a pro tip for you all: If you liked the Explorer build, just wait until you see what we have coming up next. Here's a hint for you: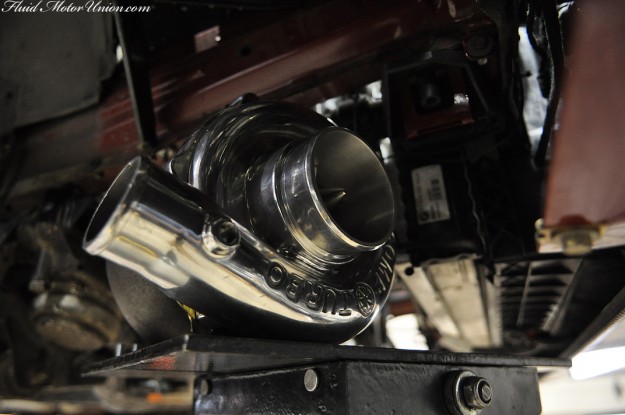 It's a pretty big hint. Physically, not metaphorically. Maybe both, if you know the undersides of cars extremely well.