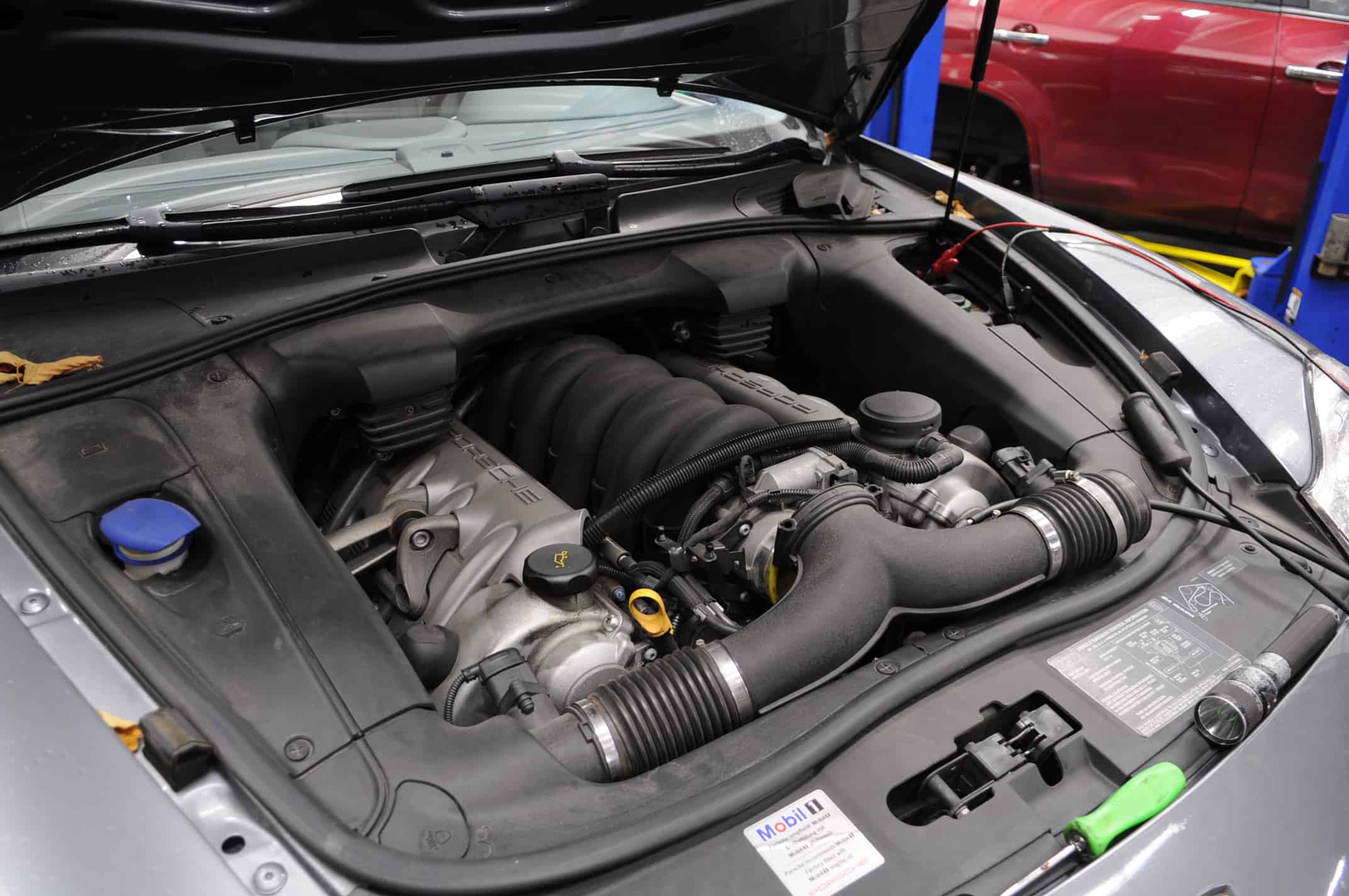 16 Jun

Porsche Cayenne S Rough Idle Stumble

Does your Cayenne not feel smooth anymore? Porsche Cayenne S Rough Idle Stumble can be caused by a number of things, today we talk about ignition misfire diagnosis.

Modern engine electronic control units are more complex than ever. Not only do they have the task of running and managing the vehicles main source of propulsion, they also have to be able to identify problems that may be occurring with the motor. The ECU, or in this Porsche Cayenne S's case, DME, has thousands of algorithms which run tests and checks that monitor the various running states of the vehicle. However, with as complicated as these computers are, they don't catch everything, everytime. This Porsche Cayenne S Rough Idle Stumble is and example of one of those instances.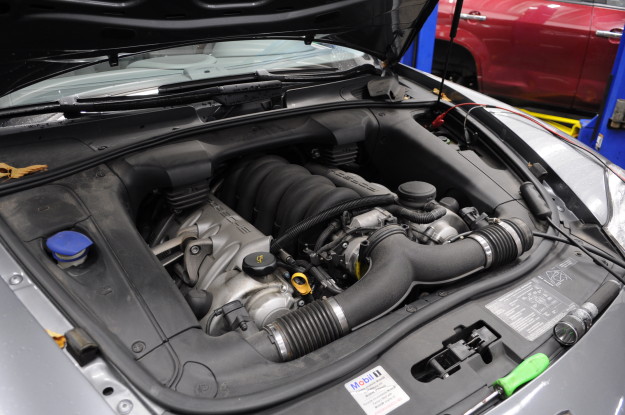 This customer had a concern that the car was running rough and stumbling off idle. Doing a quick scan showed no faults, or anything that indicated an issue in the system.
When dealing with a no fault diagnostic condition, you need to go back to basics of an internal combustion engine, fuel, spark, compression and flow. The vehicle is obviously running well enough to be driven without setting a fault, so were looking for something that is still working, but not as well as it should. Testing the various components of this engine can be time consuming and expensive if the customer is paying for each step.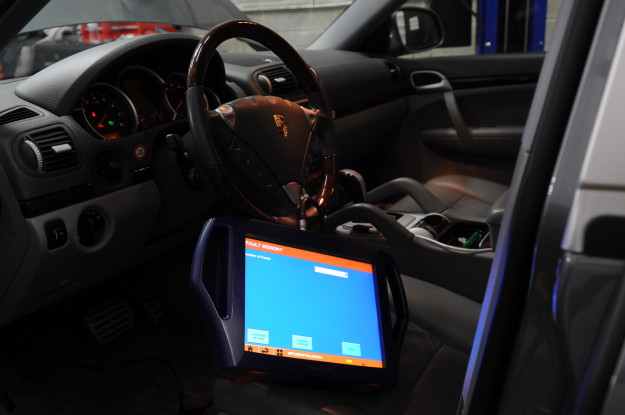 We first performed a smoke test of the intake system, but no leaks were present.
After watching the Cylinder smooth run deviation values, it was clear that bank 2 was running ever so slightly rougher than bank 1. Our vast experience with German vehicles has taught us that we need to see how this vehicle is actually running. The best way to do so is by removing the spark plugs and "reading" them. On the Cayenne, bank 1 cylinders have an additional amount that greatly increases the amount of time to access the spark plugs. In order to save the customer substantially, we decided to check only bank 2 spark plugs for now.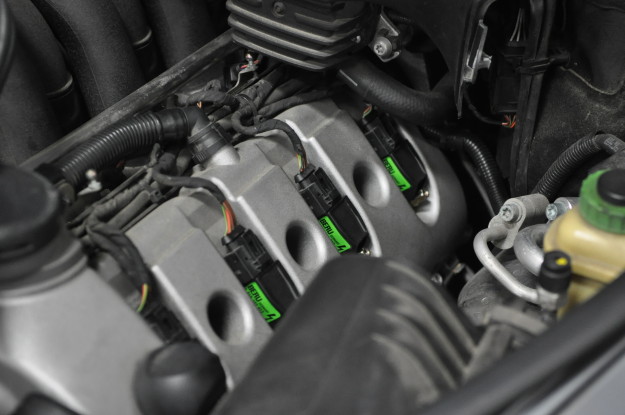 The condition of the spark plugs will tell us what to look for.
White plugs indicate a lean fuel mixture, heat, or contamination from a non-combustible substance.
Black plugs indicate a rich fuel mixture, or oil contamination.
Clean light brown colored plugs indicate a proper combustion event.
Extremely clean plugs indicate no spark or the cylinder being washed out by moisture vapor.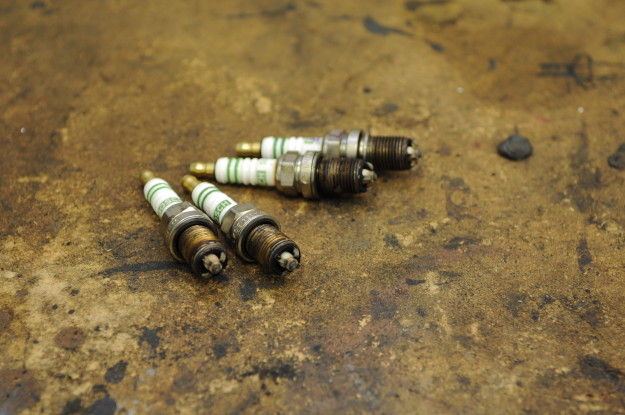 There are other things to check for when reading plugs but for the sake of space these are the ones that pertain to this issue.
The plugs had a nice, very clean brownish look to them, meaning our misfire wasn't a mixture issue. They looked pretty similar to each other so condemning one cylinder probably won't fix this issue.
We have replaced ignition coils in the past for misfires, so it is in the realm of possibility that this particular bank of coils is just faulty enough to not trip the fault code. So while the plugs were out we swapped in good coils for the sake of testing, and the misfire, stumble, rough run issue was no longer present.
Just because there is no check engine light on the dash doesn't mean that there isn't something wrong with your vehicle. Luckily for this Cayenne S, ignition coils was all it took to get this vehicle running smooth again. If your vehicle is experiencing a rough idle, stumbling on acceleration or just doesn't feel like it should, don't hesitate to reach us by dialing 815-230-2900, or contact us through email at blog@fluidmotorunion.com. We're conveniently located in the Naperville/Plainfield area of the Chicago Metropolitan suburbs.