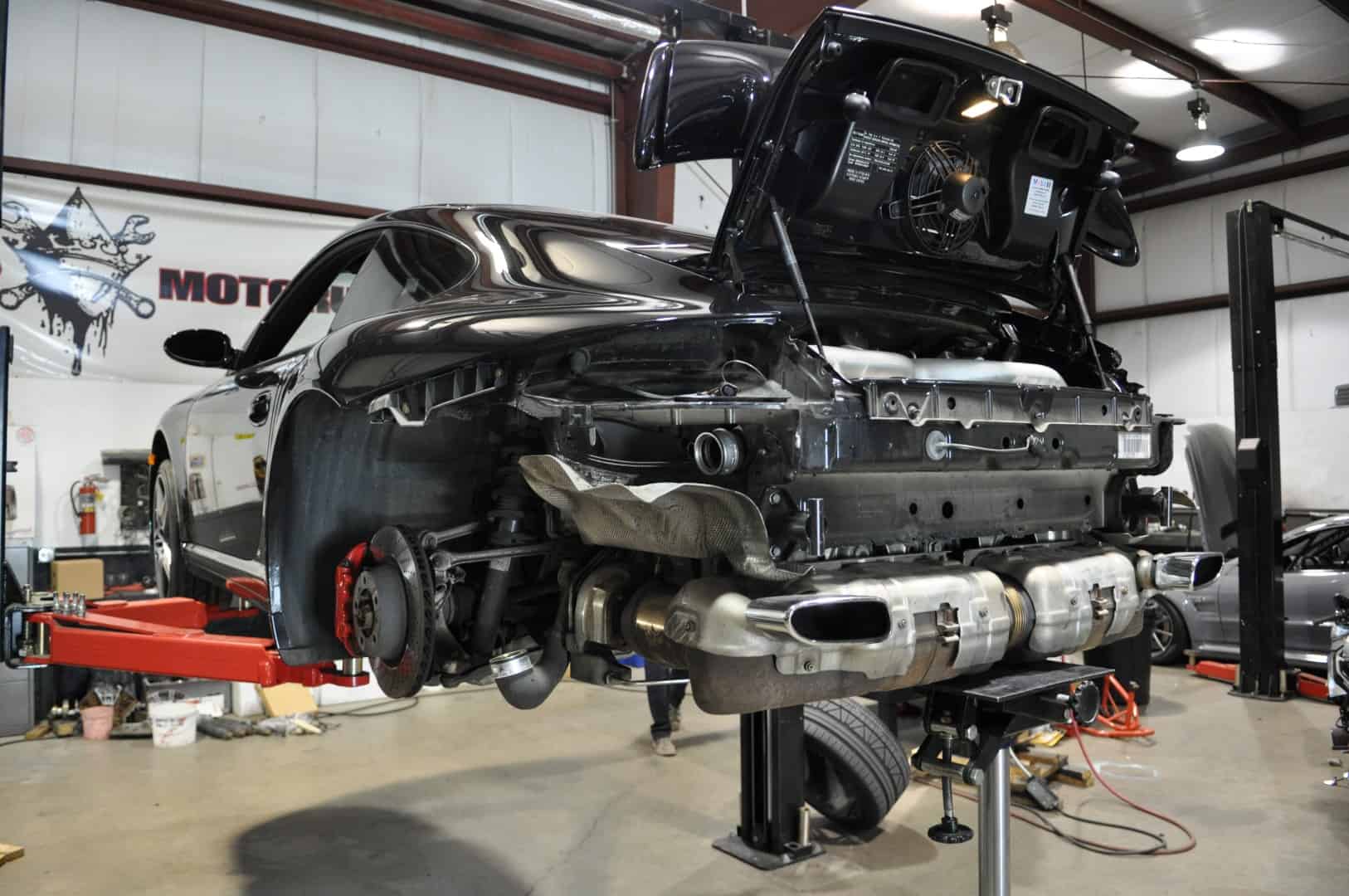 22 Nov

Porsche 997 Turbo Exhaust Install

First, let us start off by saying sorry for the lack of updates! We've been focused on the service side of things lately so we haven't been able to sit down and write anything new in awhile. That being said, we have a few little projects that have yet to be written about so we want to catch up on a few things that you haven't seen yet.

This brings us to a Porsche 911 Turbo that was in some desperate need of an exhaust makeover. Our client purchased this beautiful titanium exhaust system online but unfortunately, fitment wasn't quite right. That's when he turned to Google for some help and luckily found us!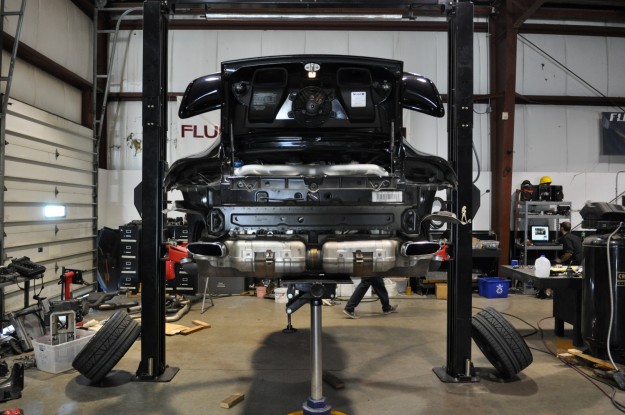 As you can see, I was a little late getting to the camera since I found the car with the rear bumper and intercoolers already removed!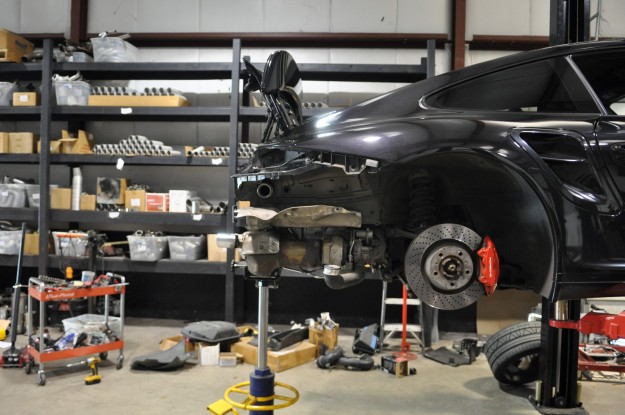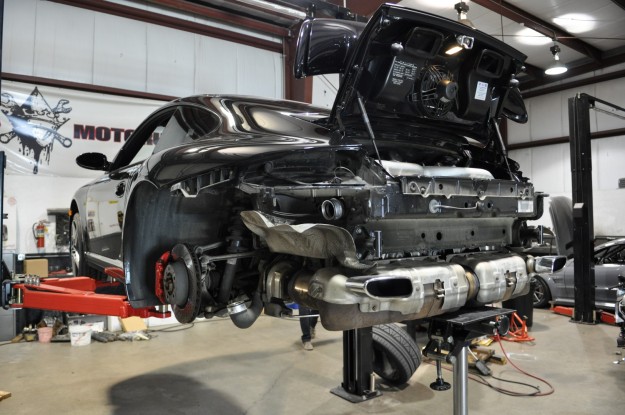 Titanium looks awfully good!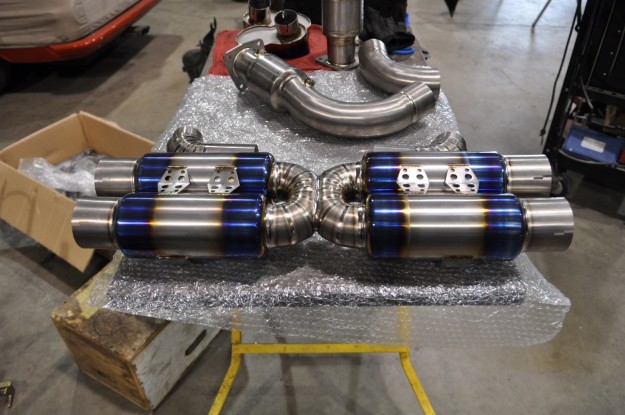 Unfortunately, this was the problem side! Fitment was way off as the Race-Cat section didn't exactly line up with the center section/ X-Pipe. Not only that, the O2 Sensor bungs were located on the side of the pipe which resulted in contact with the engine which in turn, made it nearly impossible to screw in the O2.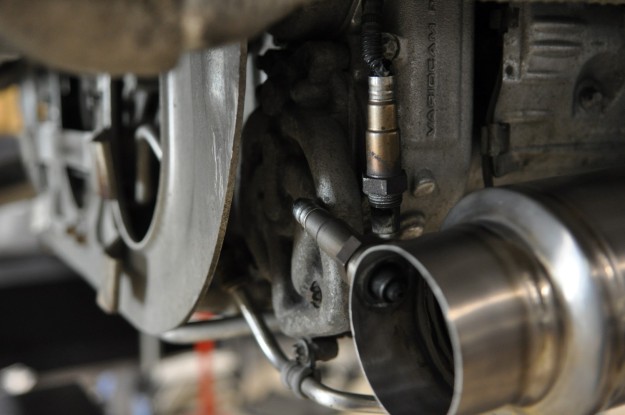 This image of the drivers side Race-Cat shows how the O2's should have been positioned on the passenger side and a much better angle for the bend/ connecting pipe into the center section.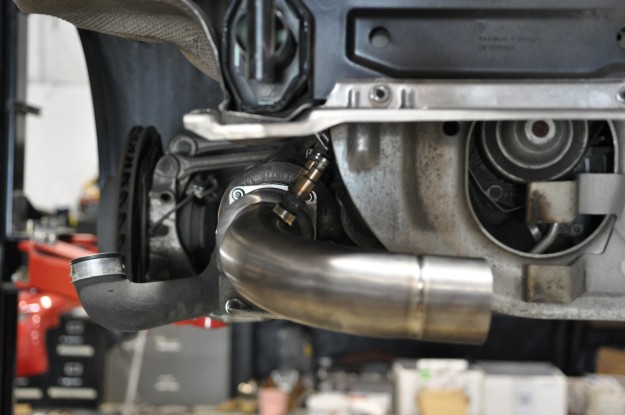 These two images should give you a good idea as to where we needed to cut and weld in order to rotate the race-cat for proper fitment. Nothing like a set of Titanium dimes!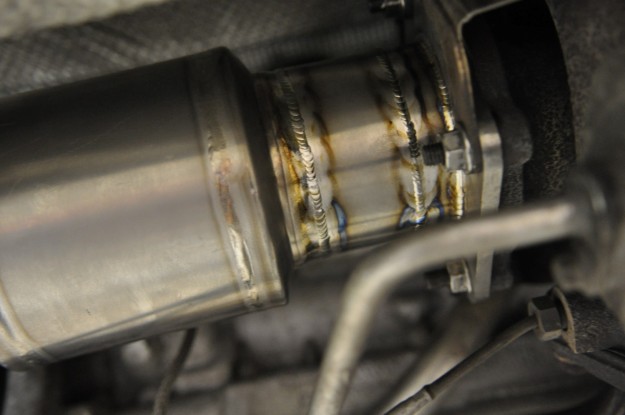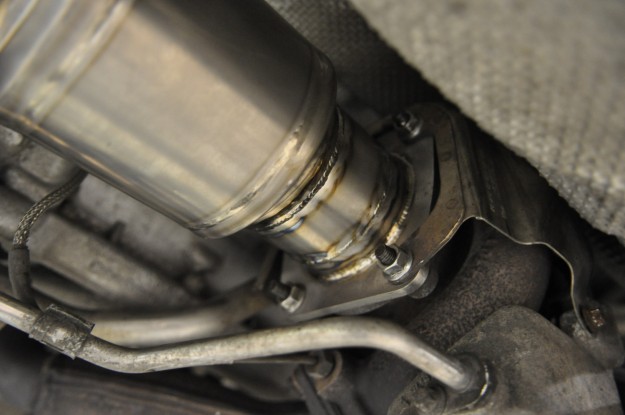 She certainly looks good once fitted properly, wouldn't you agree?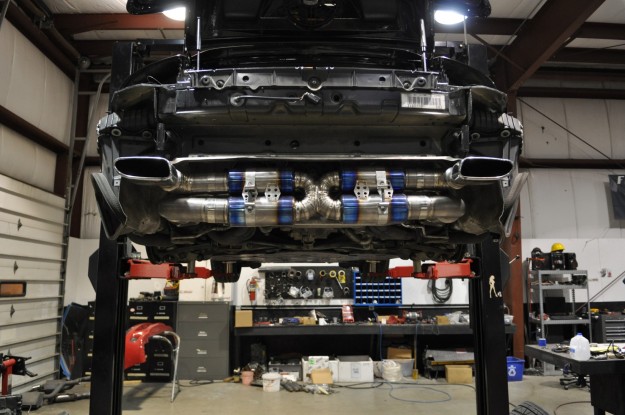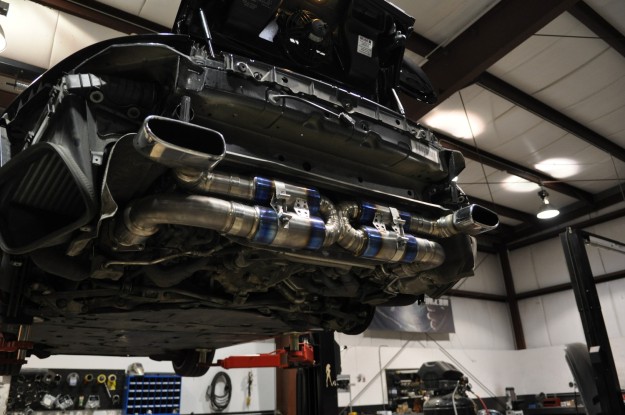 Thanks again for your continued support, it's absolutely awesome to see where some of you guys are reading from!!!