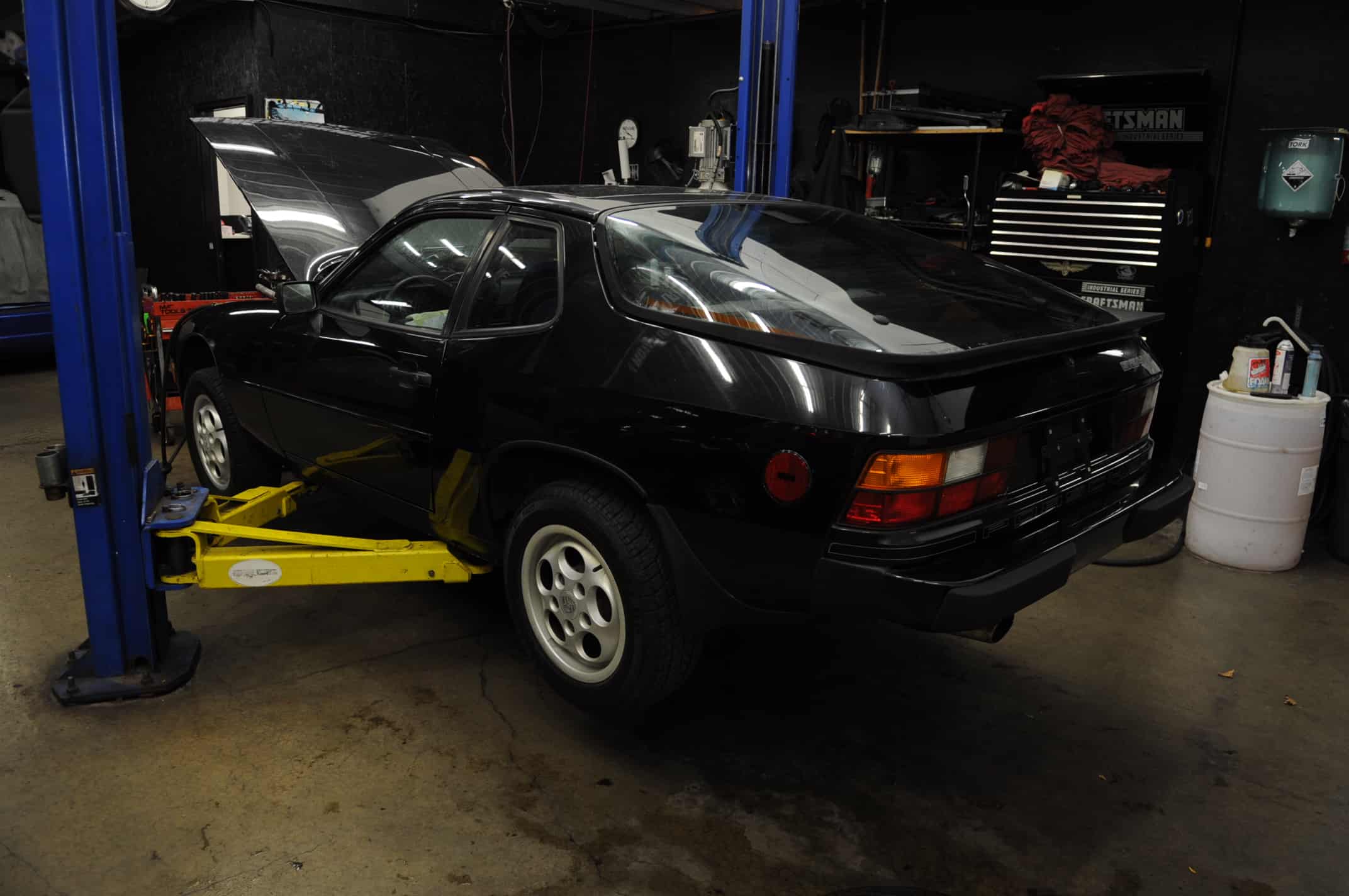 15 May

Porsche 924 S Water Pump

With potholes, ice, snow and heavily salted roads the Chicago area has not been too easy on the classic Porsche models. That's why when we see a clean example, we like to share it! This '83 924S came in with a coolant leak. A pressure test of the cooling system determined that the leak was most likely coming from the water pump, a common failure on the 2.5 Porsche 4 cylinder.

In order to gain access to the water pump, the timing belt and components needed to be removed.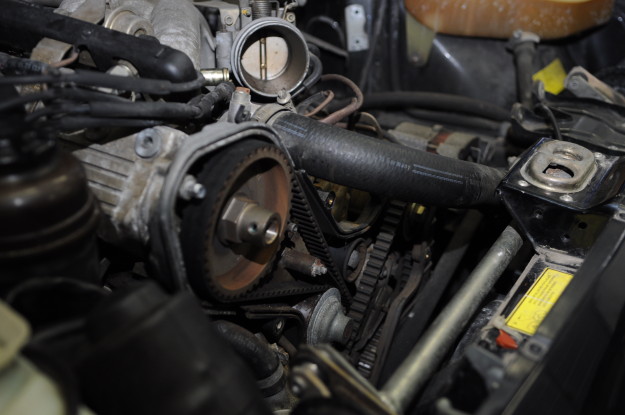 This means it is also a good opportunity to replace the timing and balance shaft belt. The tensioners also do wear out so its best to replace the tensioner and idler pulleys. This is an interference engine, meaning if the timing drive fails the valves can hit the pistons, so take great caution.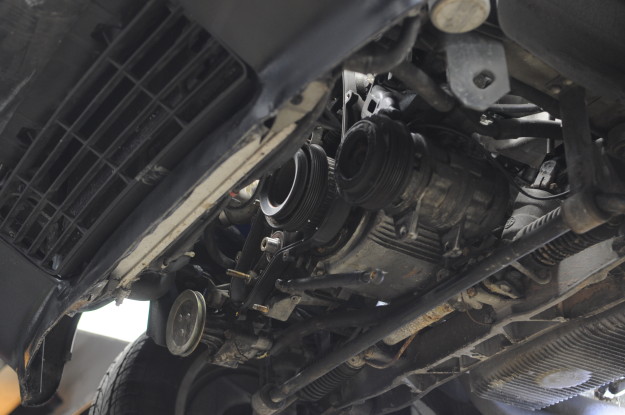 The distributor cap and rotor need to come off, so now is a good time to replace it. Typically the rotor is either sealed, or seized onto the shaft, so we remove the whole shaft instead as to not waste time. The rotor then needs to be carefully cut off the shaft in order to get the new one on.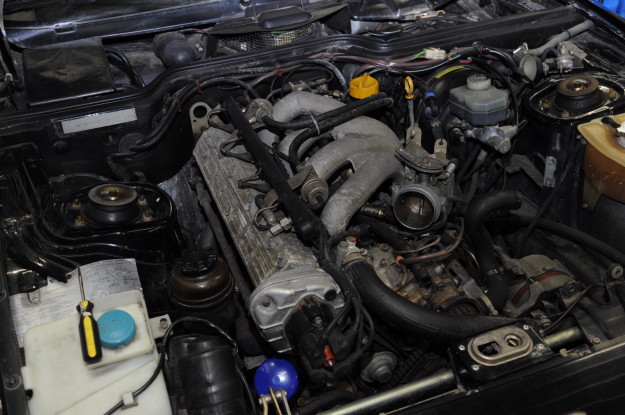 It is also a good time to take care of a few seals. The camshaft, crankshaft, oil pump and balance shaft all have seals that are known problem areas, so there is no reason not to replace them while in the area.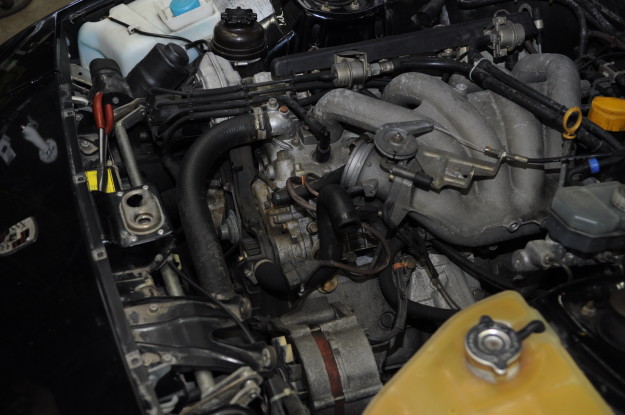 The oil filter housing seal is much easier to do with the water pump off so make sure to check for leaks while it is off.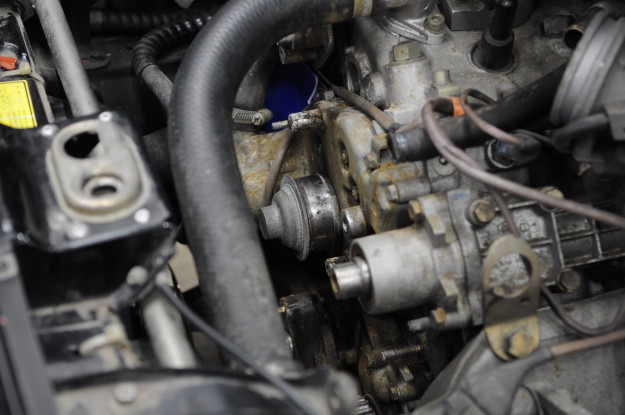 Make sure the tensioner for the timing and balance shaft is adjusted properly; a too tight or too loose belt can make excessive noise, and is very easy to mess up on these motors if care is not taken.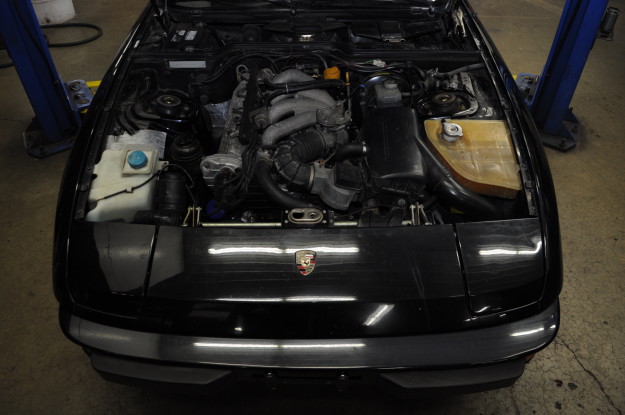 Lastly the thermostat is located right in the water pump housing, so as a measure of precaution, replace it now. We put a brand new water pump in, part number 951 106 021 10, and pressure tested afterwards to make sure nothing else was leaking.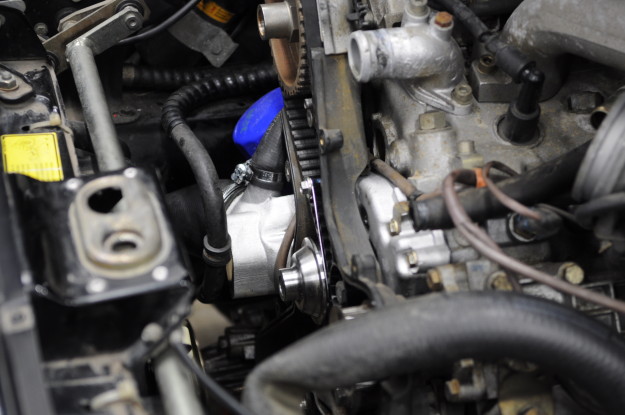 If you have a coolant leak on your Porsche 924, 944, 911 or any other vehicle cooling issue, don't hesitate to call us at 815-230-2900, or contact us through email at blog@fluidmotorunion.com. We're conveniently located in the Naperville/Plainfield area of the Chicago Metropolitan suburbs.