13 Jul

Polar Opposites

Kamil's SL was a Mercedes, which is built for both performance and luxury, and was also slammed to the ground. This next car is exactly none of those things.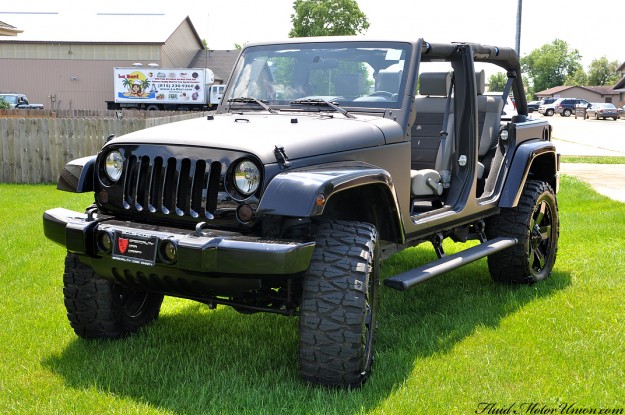 To call this a Jeep Wrangler would do it no justice. As you can tell, this probably isn't a factory option you'll see on 10% of all Wranglers. This is something different, something eye-grabbing in the ways that the SL55 was (stance and wheel selection)…with one addition, the matte black vinyl wrap.
In regards to why this sibling of Project X arrived on FMU's campus, well, it's not just here for fun. Namely, we'll be doing some suspension work and enjoying the totally evil look of this vehicle with its matte black vinyl wrap. If you notice the roll bars, you can tell that this vehicle's current color is actually a bright, metallic blue. Which is not a color befitting of a vehicle this maniacal looking.
Regarding the suspension work, seriously…who wouldn't hop a curb or three when behind the wheel of this thing? So long as you don't mind catching air without any doors. In the meantime, though, this Jeep stands watch outside of Fluid, its hulking stance scaring small children, as many things in our shop are wont to do.