23 Mar

Plotting and Revising

With every good project comes a good initial design. And with every good project also comes a last-minute redesign.

In terms of redesigns, we're adding a second bung to the Corvette's pre-midsection exhaust, for secret and nefarious purposes, undoubtedly: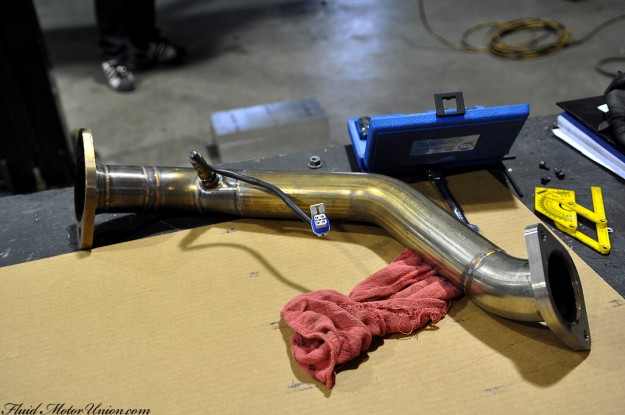 And in terms of initial design, we're just about finished with the jig for the S5 cat delete. All that's left to do is finish the piece that plots the location of the O2 sensor, and then it's time to start working on the cat delete pipe itself. For now, though, there's still plenty of lathing to be done:
Finally, we're also working on putting together the water/meth injection system on the S5. The "elbow," the piece that delivers air to the supercharger, is currently being put together in AutoCAD for future fabrication. Our goal with the water/meth injection kit is to supply an elbow that already includes a bung for the injector, since our first model required us to drill the bung directly into the OEM elbow piece, which not everybody is capable of doing in their garage. For now, though, here's a shot of the elbow in the engine bay, and a close-up of the bung we drilled:
All the work on the S5 is gaining momentum, so big things should be coming out of fabrication very soon!