06 Apr

Playing Through

Not every interesting car that comes through our doors is subject to a long-term project. Let's check out two recent cars that were just playing through.

Our first drifter ended up in the dyno room. The owner came in looking for a quick max power session for his B8 Audi S4. You don't really get to appreciate the beauty of these cars until you've seen them up close. Audi is really picking up the pace in terms of design, fit and finish of their new vehicles, and this S4 is a shining example of that.

Now, you may have noticed that this car isn't entirely stock. And you would be correct in that assumption — he's currently rocking a few STaSIS upgrades, including wheels and exhaust, both of which were polished in contrast to the stark white paint job.

The best part of the whole car, though? The license plate. Even though we're built on a BMW foundation, we're lucky to have been granted a good sense of humor.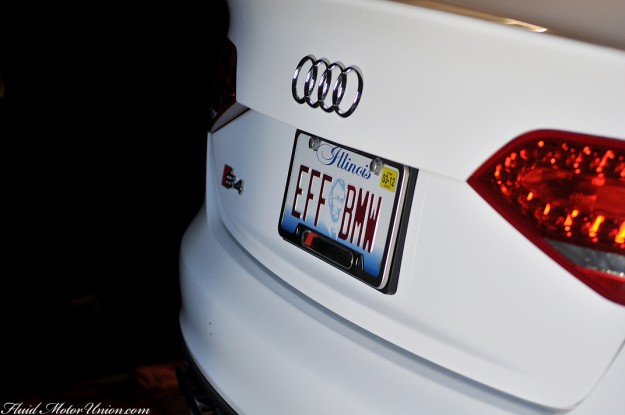 Now we move into the realm of something a little older and less sparkly, but no less cool and probably more rare. Check out the overfenders on this bad boy:
One homebrew solution that may pick up steam in the grassroots racing scene — a custom metal air filter shield created from none other than an Illinois license plate. We wonder if you can run around with the plate there, and tell cops that you in fact DO have a front plate, it's just really hard to see.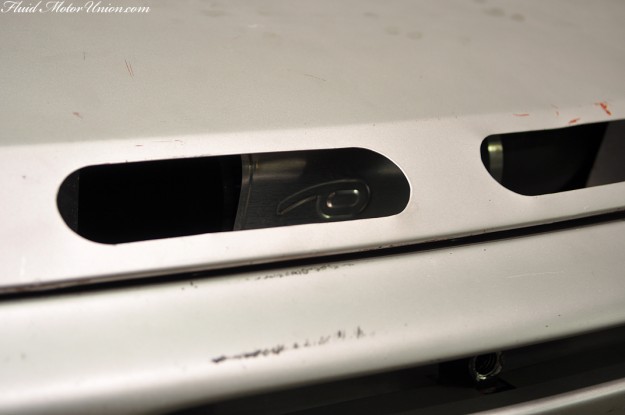 If you're a fan of tire width, rest comfortably knowing that this 944 has 315's in the rear. But why would he need such high levels of traction for a car that's not very powerful? Because of this: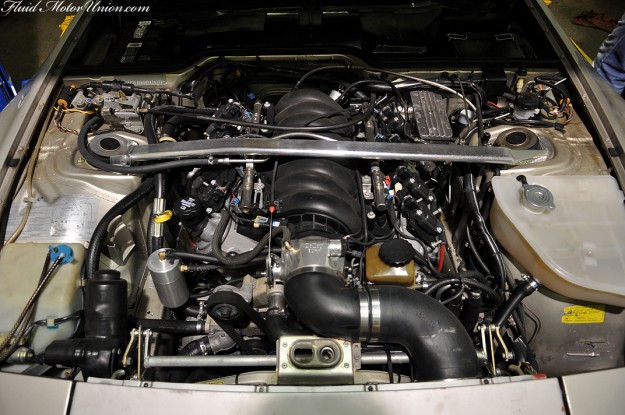 Yep, that's right, the V8 swaps are making their way into the Euro scene as well. Since this car gets tracked on occasion, this would be one hell of a sleeper in the right circumstances. Just like the Spanish Inquisition, nobody expects the Porsche 944. Now they might want to.
Have a fantastic weekend! And Happy Easter (or beginning of Passover), as well, if you get down on that sort of thing.