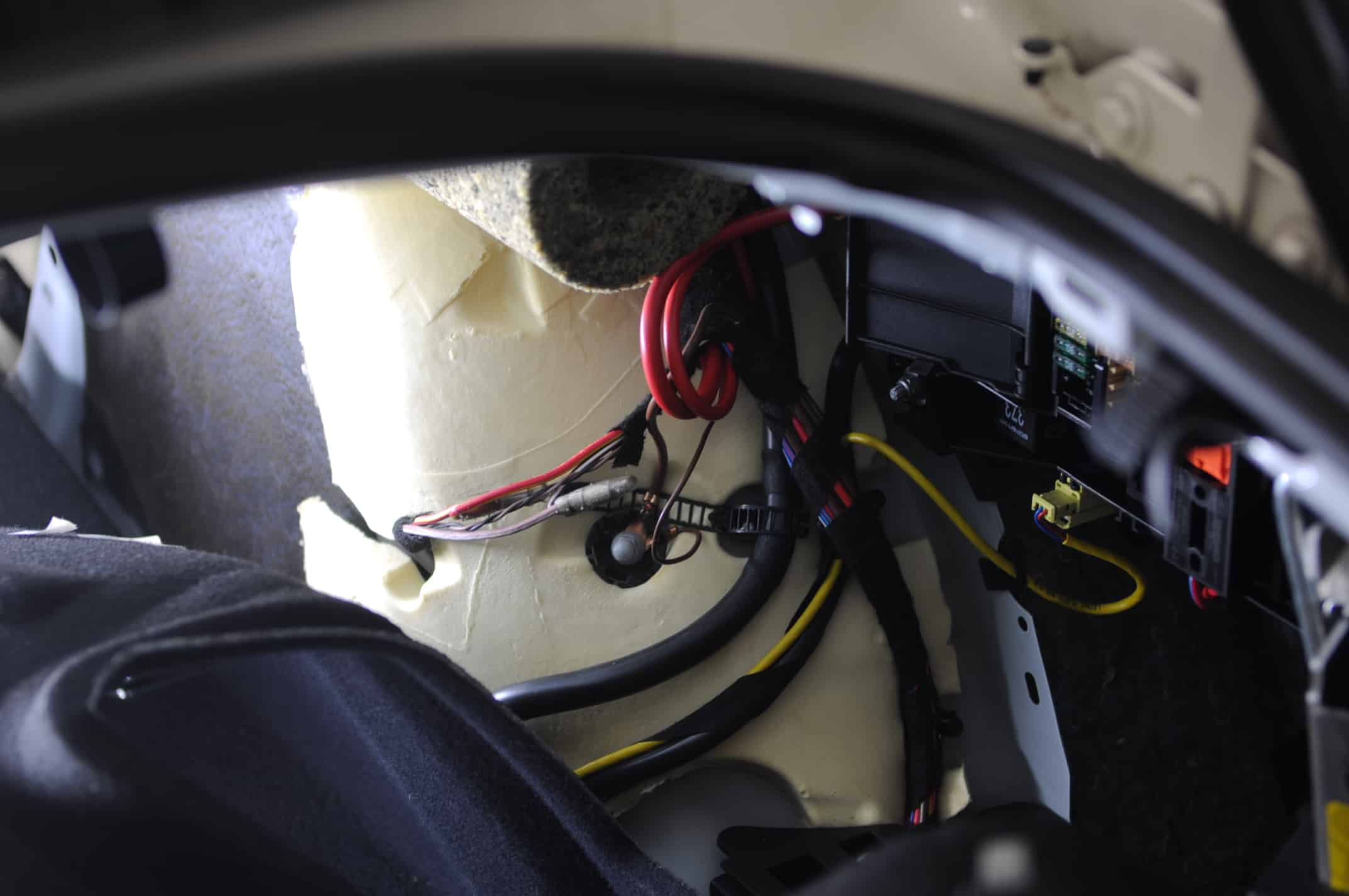 22 Jan

Audi A6 Brake Harness

Does your Audi have the " Parking Brake Malfunction " message on the dash? Like this customer's 2006 Audi A6 3.2 quattro, you may have corrosion on the parking brake harness.

A customer came in saying that they had a message on the dash. Interrogation of the fault memory revealed faults -2433 holding meter right voltage supply and 473 electronic parking/hand brake control unit implausible signal. Upon inspection of the harness, corroded wires were found at the connector for the parking brake actuator.

The corrosion was too far along to attempt a repair, and unfortunately we were informed by the dealership parts department that the connector only came as a whole harness.

The right rear trunk inside lining as well as the fender well shroud had to be removed to access the harness and remove it. Routing the new harness took a bit of finesse, and once in place we secured and mounted the wires and connected the harnesses.

After clearing the faults the Parking brake warning message was gone, and the emergency brake functioned as it should. If you have Brake warning messages or concerns regarding your parking brakes, electrical or mechanical, don't wait to get in touch with us by calling 815-230-2900, or contact us through email at blog@fluidmotorunion.com. We're conveniently located in the Naperville/Plainfield area of the Chicago Metropolitan suburbs.