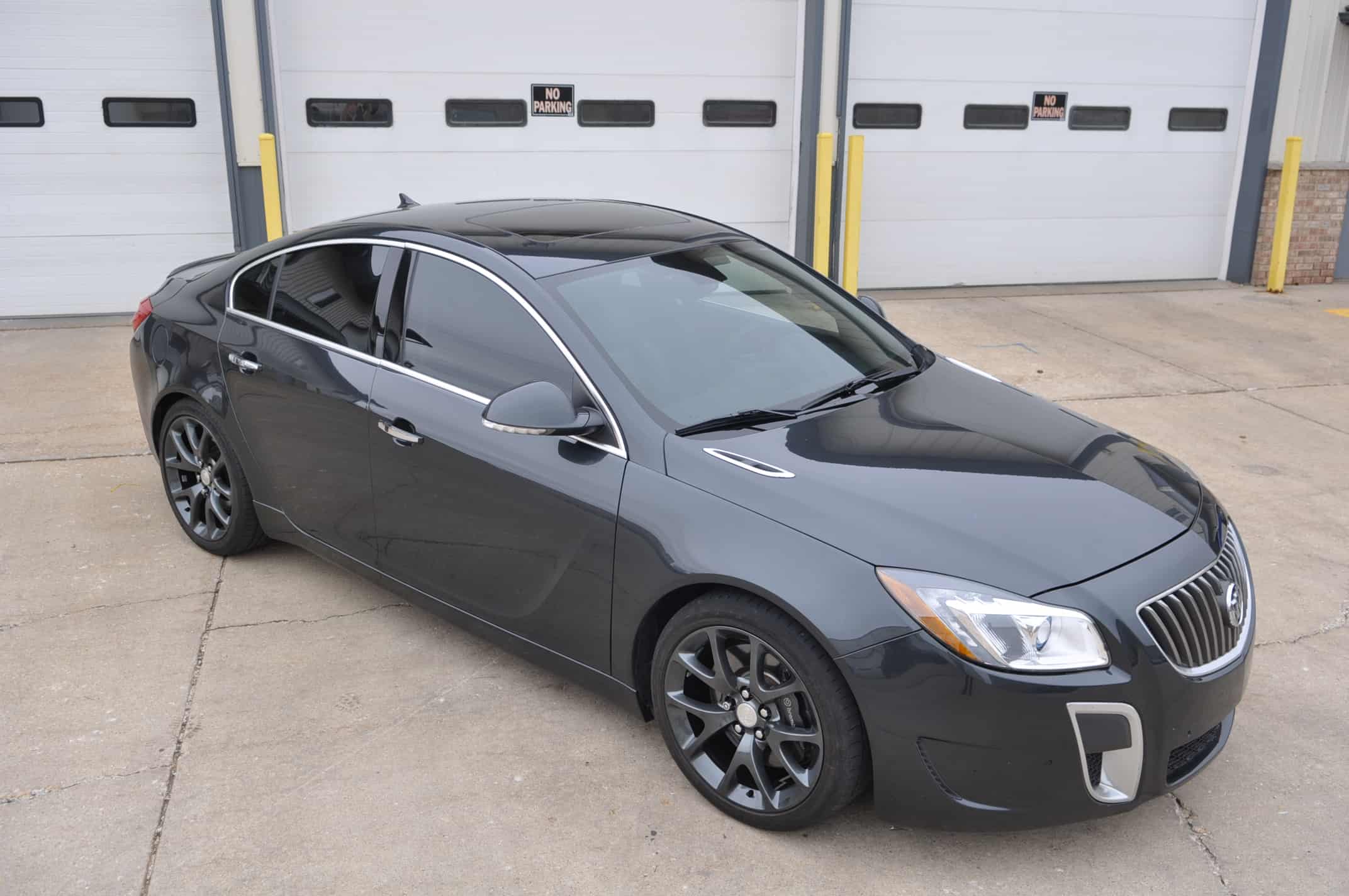 21 Apr

Not Your Father's Buick-Tune, Lowering Springs & Powdercoating

The fifth generation Buick Regal was the company's attempt to appeal to a younger generation of buyers with a sportier sedan than their past offerings. The car was designed off of the European Opel Epsilon 2 chassis, which was later used in the Chevy Malibu and Impala as well as the Cadillac XTS. The Regal is a peppy performer by Buick's standards, but still fuel efficient. The base model is a 182 hp 2.4L Ecotec direct-injected DOHC inline 4 cylinder. The mid range is the CXL Turbo which uses a smaller displacement 2.0L turbocharged version of the Ecotec 4 banger that puts out 220hp. The range topper is this GS model. Those familiar with the "GS" designation would know that Gran Sport has been used by buick to designate several performance oriented vehicles over the years. This is no exception. A 259 hp turbo 4, and 6 speed manual transmission make this car Buick's highest horsepower output for displacement in the company's history.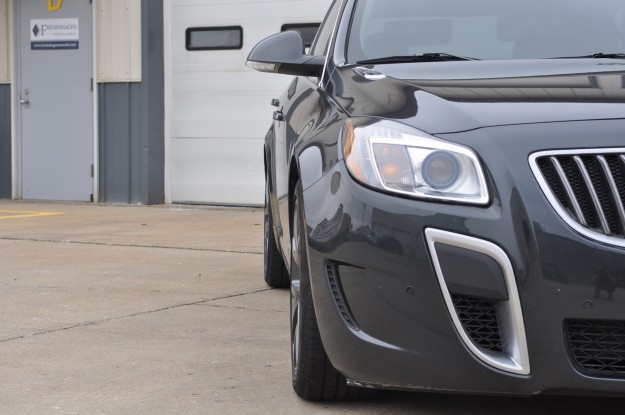 Of course, for some people, enough is never enough. So that brought this customer to Fluid MotorUnion to find out if things could be made even more exciting.
Without going over the top, this customer wanted to make his Buick more fun to drive, as well as unique.
We suggested a performance tune done on our in house AWD Dyno Dynamics Dynamometer. Gains of 50hp and 80ft. Lbs of torque were seen to the wheels with no other mods. That takes the HP of this Regal to right around 310hp at the crank. In case you're not following the significance of that, it's more horsepower than the legendary Buick Grand National GNX, in a more efficient and lighter package!
With all that new power, we had to add some aggressiveness to the styling to match its performance. This meant, lower, wider and then blacked out!
For the stance of the vehicle, we went with a set of H&R lowering springs to increase the vehicle's handling. By lowering it 1.25 inches, the decreased center of gravity allows the car to dive into the turns just a little bit harder. Installation was straightforward, but care and speciality tools were needed to remove the springs. It took just about 5 hours to get them off and the new ones on.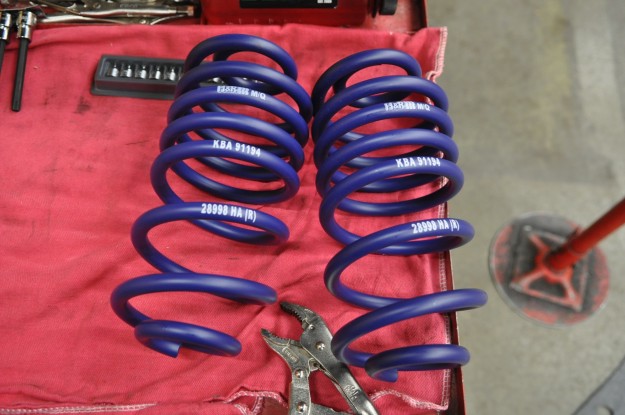 The Buick Regal came from the factory with 19 inch wheels, which is pretty aggressive for a 4cyl family sedan, and they look pretty good too. As we mentioned in Lamborghini Powdercoating a past blog, powder coating for a color change is the perfect way to change the look of your vehicle without changing the wheels. So we suggested a gunmetal finish to complement the car's paint color.
Now that the Buick had its new height and new rims, it was time to finish up by getting the fenders flush with the wheels. We chose a set of spacers at 4mm all around to give the car a wider, more aggressive look. Bolt pattern for the Fifth Gen Buick Regal is actually the same as BMW, 5×120 mm. Going more than 5mm on this car would mean that new longer lugs would be required, and that would increase the cost of this project, so we kept it at 4 to be safe.
This Buick now has just enough subtle mods to completely change the feel of the car, without going overboard. Not only is it more fun to dive, but it also looks that way. This is definitely not your father's Buick!
If you are around the Chicago area suburbs of Naperville, Aurora, Burr Ridge, or Wheaton, and are looking for a Performance chip ECU Tune for your turbocharged Ecotec Buick Regal, don't hesitate to get in touch! Whether it's changing the color of your wheels with powder coating, or getting the right stance of your ride with a lowering kit and wheel spacers, we can answer all your questions. Visit us at our new location at (irongate hyperlink) motor plaza, 2108 W Ferry Rd in Naperville!