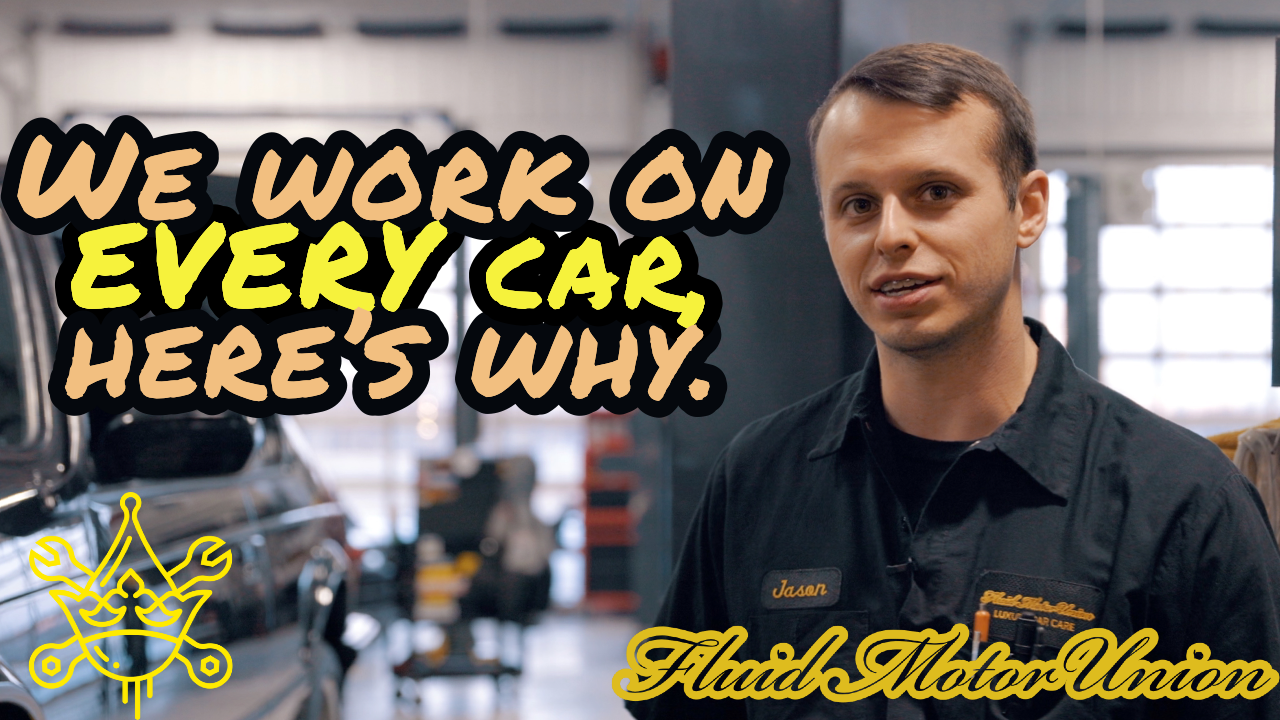 02 Feb

Naperville Mechanics – The Best Value in Town

Looking for a Naperville mechanic you can trust to take care of your vehicle? Sick and tired of getting sold stuff that you don't need? Fluid MotorUnion has been loyally servicing Naperville area customers for over 10 years. Although we do have customers who ship us their vehicles from other States and Countries! When people come into the shop we often hear "I thought you guys only service supercars and exotics" or "any chance you guys can work on my car too?" To answer those questions, yes we do work on a lot of high-end vehicles, but absolutely we want to work on your car too! Regardless of if you drive a thousand-dollar Ford or a million-dollar Ferrari we want you as our customer. All our technicians work on all the cars here. The tech doing your oil change and brake job is the same tech who is pulling the engine internals out of a Lamborghini. Every car receives the same level of care and attention. We do this because we believe everyone should have a highly trained mechanic overseeing the health of their vehicle over the years. For this reason, we are confident when we say we are the best deal in town when it comes to a Naperville mechanic.

Take a look at this testimony from Jason one of our technicians, and OJ the shop owner to see why they are so passionate about working on any and every customer's vehicle.
Don't believe us? Take a look at what our customers have had to say over the years. We have a total of over 800 reviews resulting in an overall 4.9/5 stars!
If you are ready to take servicing your vehicle to the next level, reach out to us via phone or email!
Foreign | Domestic | Performance
To book an appointment or find out more information, hit up our website or email/call:
🖥 – www.fluidmotorunion.com
📲 – (630) 305 3054
📩 – blog@fluidmotorunion.com
🎦 – Facebook.com/FMU
2108 W. Ferry Rd.
Naperville, IL 60563