10 Apr

Mounting

Today's daily blog post is all about mounting. No, not like that. Come on. Really? No.

Our first items to be mounted (we'll pause for a second while you finish giggling) are Germaine's custom widebody 500SL wheels. As you've seen before, these chrome-lipped, gloss black wheels are incredibly wide and utterly gorgeous. However, after finishing the custom matte paint job on the SL, we realized that the chrome lips weren't really jiving with the aesthetic, so we went about fixing that by updating both the lips and faces with a fresh coat of gloss black. Before they were painted, though, they had to be disassembled, prepped and hung up in the paint room.

Of course, you're probably wondering how they turned out. Well, with a fresh coat of paint on every visible part of the wheel, they look minty fresh and ready to roll. We left the titanium connecting bolts unfinished, though, to provide a small bit of contrast in the wheel. Otherwise, once we finish a little more suspension/drivetrain work on the SL, we'll have them mounted up and hopefully ready to show off to everybody!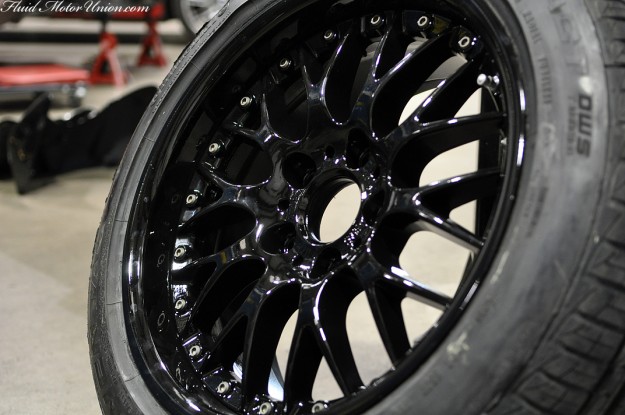 Oh, and we still have to get the rear tires back on the wheels, too. With the amount of stretch necessary, we'll be using our Cheetah bead seater, which works pretty damn well. And it doesn't utilize explosions and fire, either, which is good for everybody's eyebrows.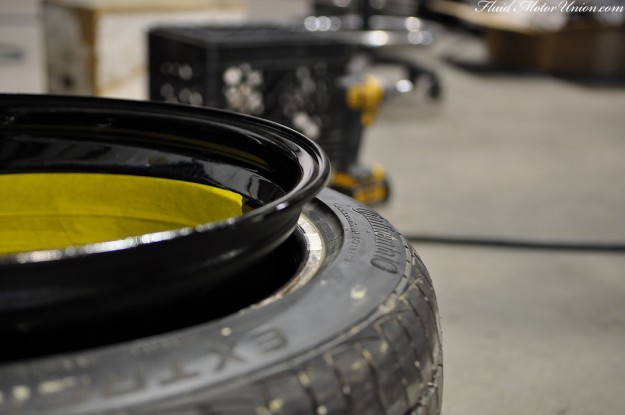 Moving to another type of mount, we recently received a rather large box intended for Ken's E60 M5. We didn't take it all the way out of the wrapping in order to keep it safe, but once you see even a part of what it is, you'll know. It's a brand new Recaro front seat for the M5! Not only will this help shed some weight from the car, but it'll look pretty damn slick, too. That said, Recaro doesn't make a mounting solution for the E60 M5, so it was up to us to get everything arranged and mounted up. First, we placed the seat in the car to see exactly how much rise we would need to make it comfortable for Ken, since there won't be any adjustment levers for seat distance and height (another weight saving measure).
With the measurements in place, we set about fabricating brackets that would mount between the seat's bracket and the mounting position in the floor. They're built in much the same way as Recaro's brackets are, in that they're made from thick steel that will be roughly the same size and shape. After all, if you shed some weight on the brackets by thinning out the metal, you're going to have a very bad time when those brackets end up bending.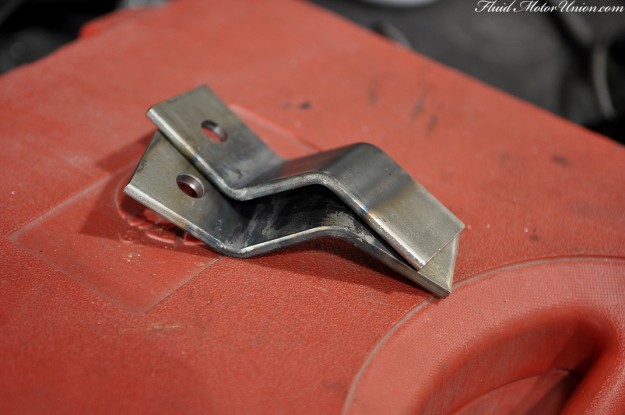 Much like many of our other fabrication projects, we'll be measuring and test-fitting several times before committing to the welding table. Once the legs were made, and the measurements were perfected, we tacked the mounts to the seat bracket and did one last test-fit. After being given the green light, we moved the seat bracket back to the welding table, which is where it currently resides.
We'll have the finished product for both of these topics soon. In the meantime, have a great day, and we'll see you back here tomorrow around the same time!