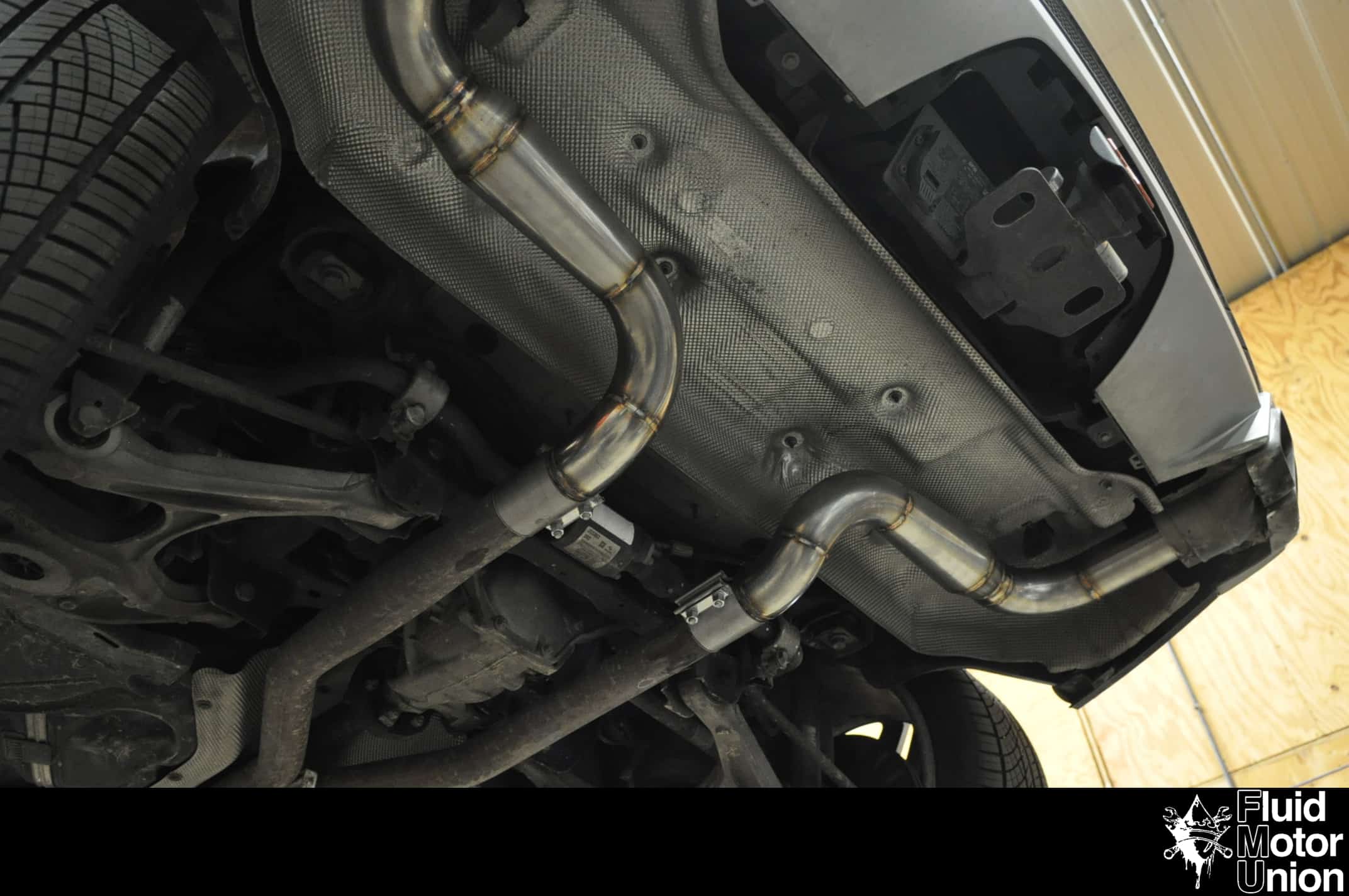 10 Jan

Mercedes-Benz ML63 AMG Muffler Delete

After deleting his resonator and replacing it with an X-pipe, this long time client of ours still wanted some more sound from his bi-turbo ML63 AMG. So we suggest a ML63 AMG Muffler Delete! While we're almost always against a simple muffler delete, vehicles with turbochargers are actually often quieter than you would think. On turbocharged vehicles, the turbine housing and impeller end up quieting down exhaust volume down fairly significantly. Add in the fact the engine is still running the factory catalytic converters, you can bet that with the muffler deleted, the sound level is more than reasonable.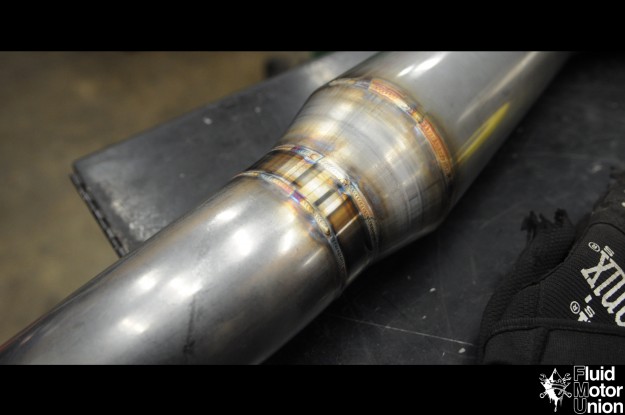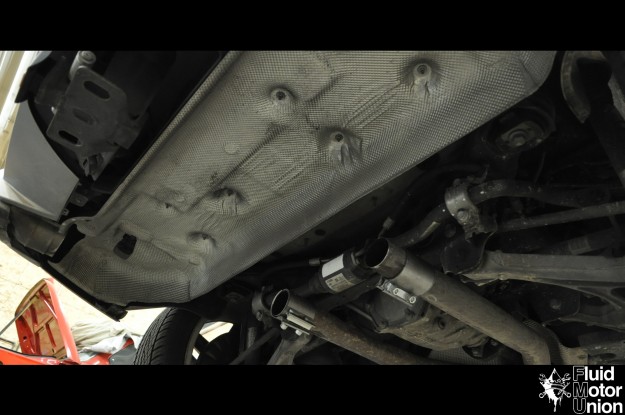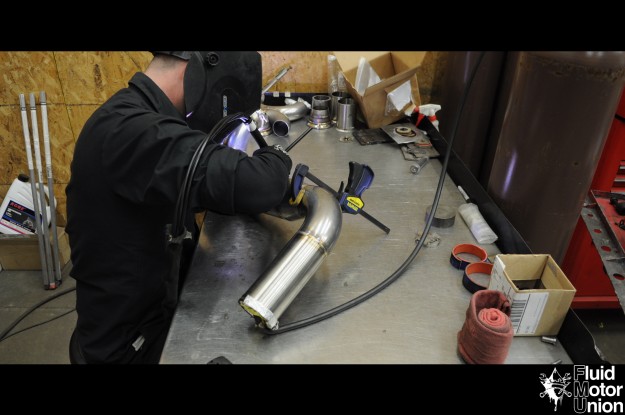 Handcrafted
We fabricated this rear section using quality 3" 304 stainless steel tubing. Our muffler delete is completely tig-welded and back-purged throughout the entire process. This increases the strength of the weld and keeps the back side of the weld much cleaner. On this specific setup you'll notice the optional "megaphone" has been implemented. In our previous experience we've seen a pitch and volume change when using a megaphone and on some other applications, we've seen an increase in HP. Since we didn't get a chance to dyno this specific ML63 biturbo, we can't say for sure if there was a measurable increase in horsepower from the use of megaphones.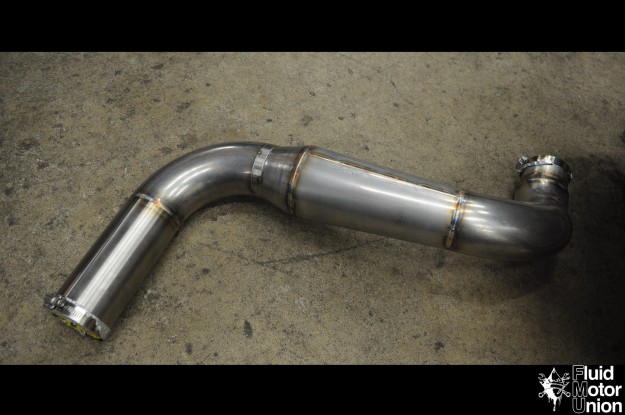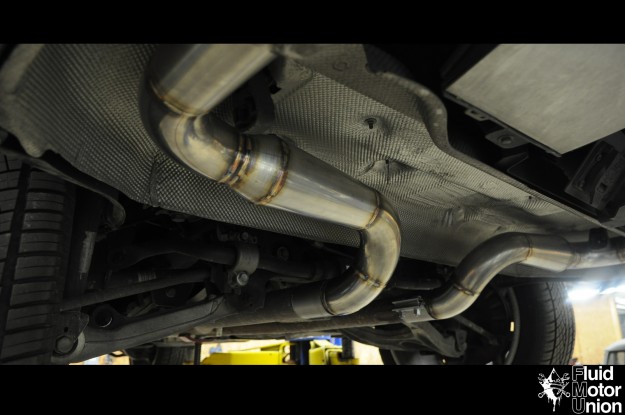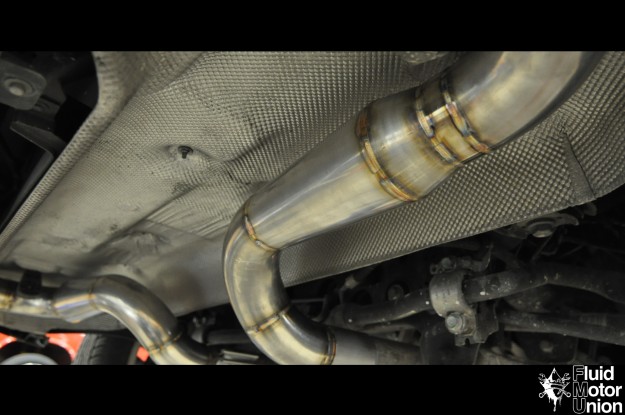 Looking to make install as easy as possible, we chose to include clamps that allow you to simply cut your old muffler out and replace it with our muffler delete. The benefit here instead of welding the system on is that you can switch back to your original setup if you decide to go back to stock. If you are looking for a simple way to increase the volume on your Mercedes Benz AMG BiTurbo, think about a high-quality muffler delete like the one we fabricated for this ML. While we didn't do this as a production piece, we would be more than happy to discuss possible pricing if you wanted to pick up a set for your w166! Shoot us a message at Blog@fluidmotorunion.com or give us a call at our new Naperville location 630 305 3054!