25 Apr

MFest Event Coverage!

So all of us here at Fluid MotorUnion decided to head back out to MFest IV 2010 hosted in Las Vegas, NV. Some of you may have remembered that our 2000 BMW 7 series sporting the M5 S62 drive-line made its debut at MFest III in 2009 and really set the bar. Chris from MFest told me a few days after MFest III that the 7 series really gave fellow MFesters the drive to go even bigger and better for 2010 and attending this year we had the chance to see first hand that MFest is continuing to grow.

Due to our rapid expansion through our Middle Eastern office we decided that we couldn't go as big as we wanted for MFest this year but we still wanted to turn some heads. Our main car this year to lead the FMU caravan would be our 2009 BMW M3.  Some parts were shipped to the shop the morning before our planned departure for MFest so we were running very behind. The Dymag's arrived the day of departure so after a few sessions of ripping on the car locally all seemed well so we packed up and prepared for departure. A few miles out the car began to go into limp mode over and over again so we pulled over and hooked up the GT1 which was providing us with some confusing faults. Messing with the car a bit roadside we decided it would be a good idea to head back to the shop and begin diagnosis. After hours of an endless search we called it quits early Thursday morning and decided that MFest just was not within reach. Pulling up to work at 7am we went back at the M3 for one last effort to make MFest a reality. Ultimately we came to the conclusion that the issue was between a hard-part that was unobtainable the same day and a software issue. We phoned a good friend at Laurel BMW (Andre) to see if he could help us out with a software update through ISIS to help us eliminate that possibility. He took very good care of us so I headed to Laurel and the entire drive there the car performed perfectly leaving us scratching our heads again. Leaving the M3 with Laurel they began the software re-flash running into some issues with seat modules being missing.

Ultimate Laurel couldn't finish the re-flash and once again the car was driving perfect with no faults present. We made the decision to depart for Vegas a day behind schedule! All in all the M3 tore apart the drive to Vegas with no stops to rest, just for refueling!

Getting ready to depart next to a customers very clean E39 M5!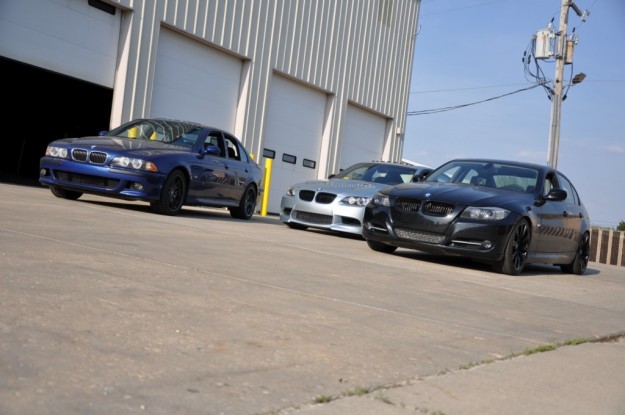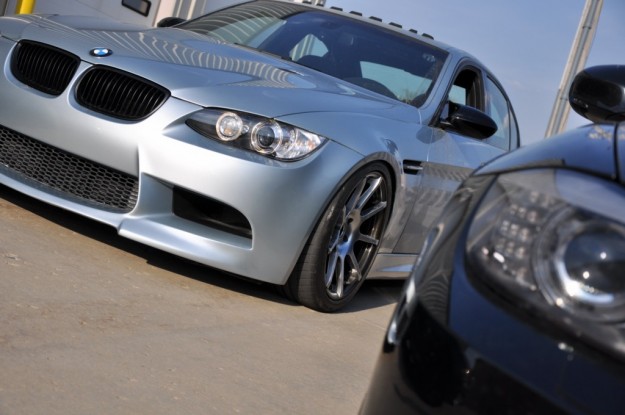 Stop number 1 almost out of Iowa!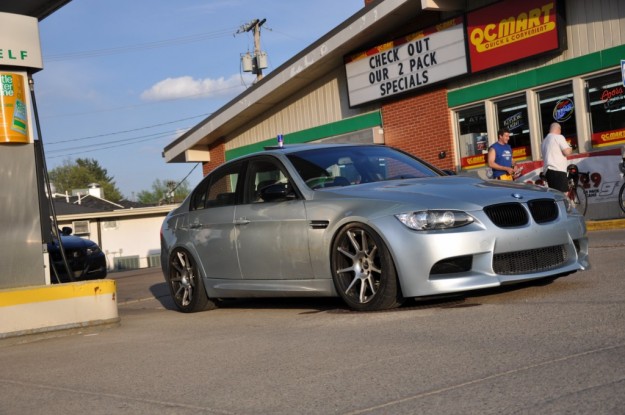 Rolling shots in Utah!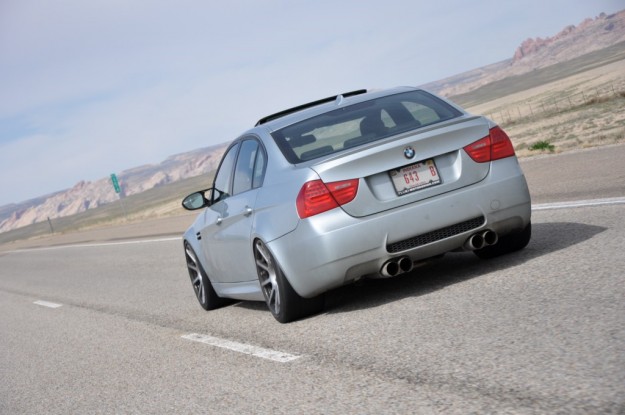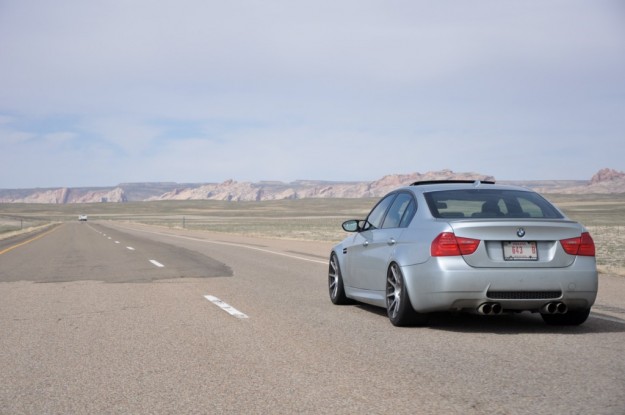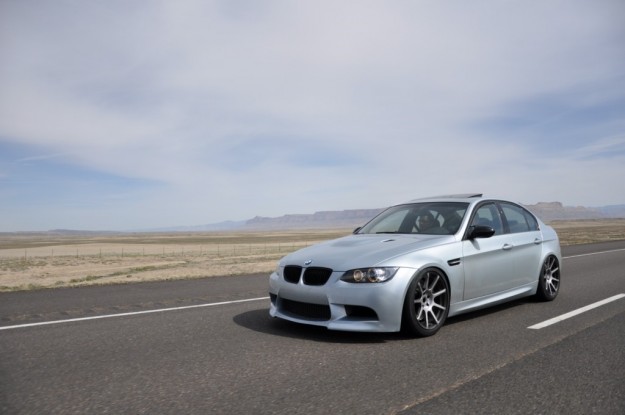 Finally at our destination at Las Vegas Motor Speedway!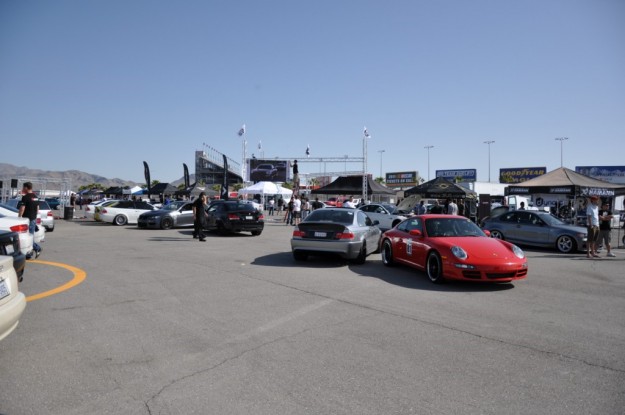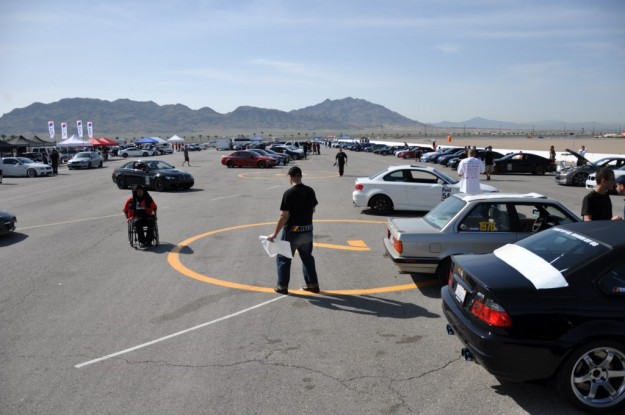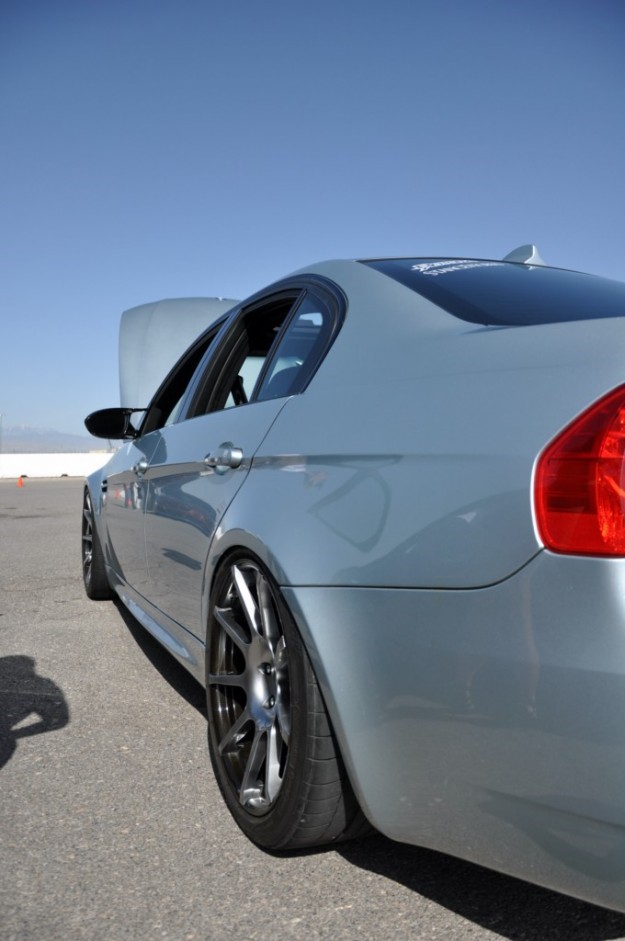 Sammy Russo's M3 supercharged by Gintani at the 3F booth looking clean as can be!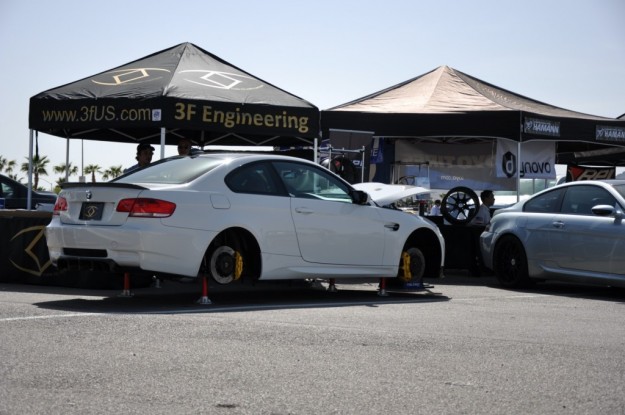 GT Haus and Savini!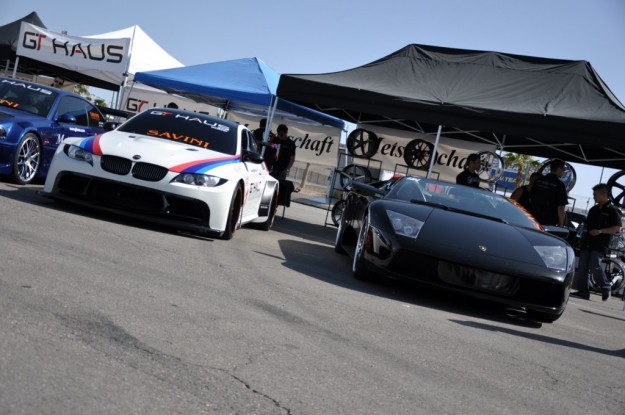 HPF Booth!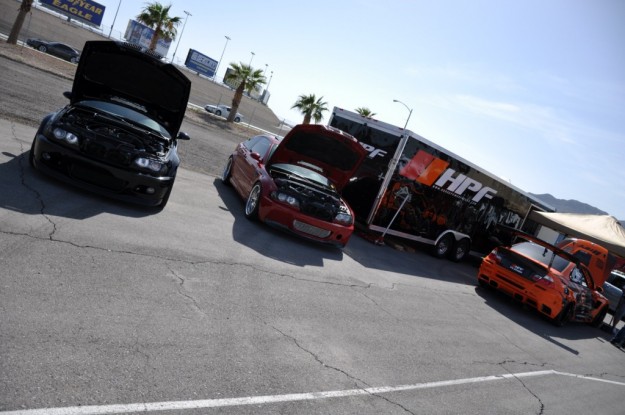 Very cleanly styled supercharged M3 slammed on LM's, Cali knows whats up (Chi Town take notes)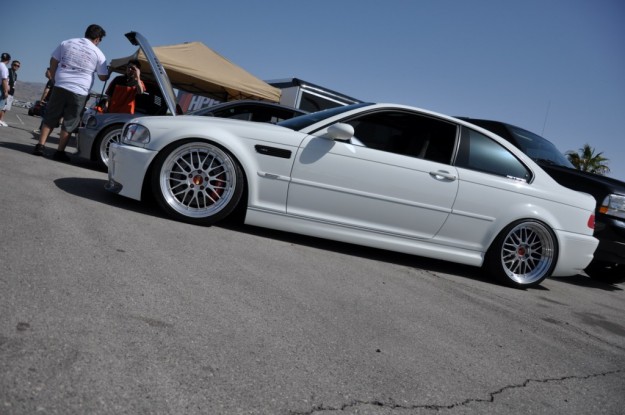 Meisterchaft!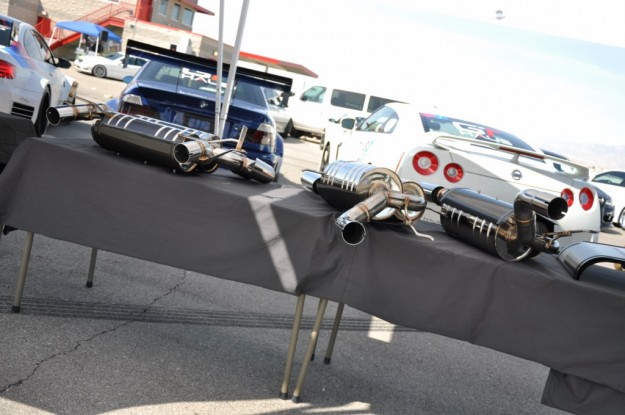 Drew's beast!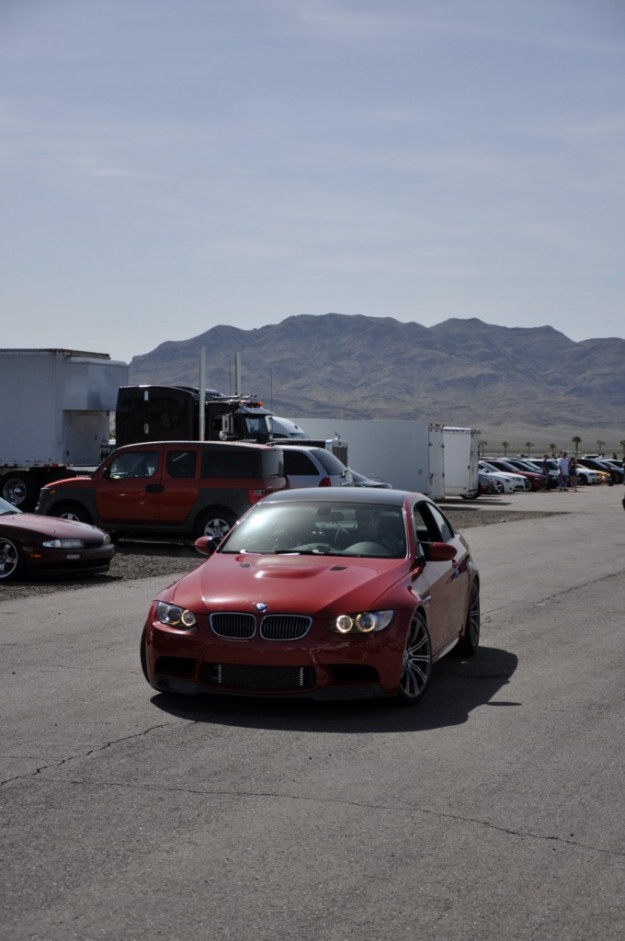 Win: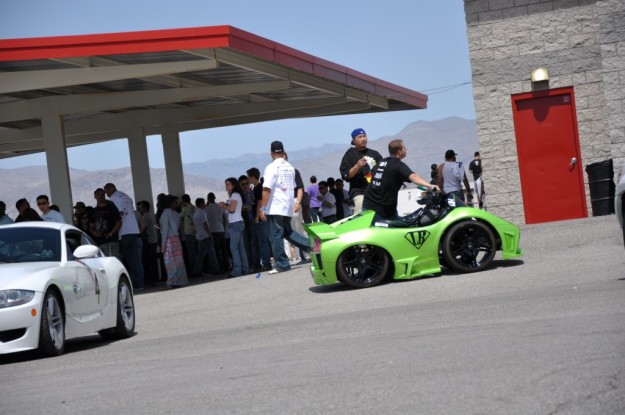 Jo @ Eurodyne's E39 540 wagon!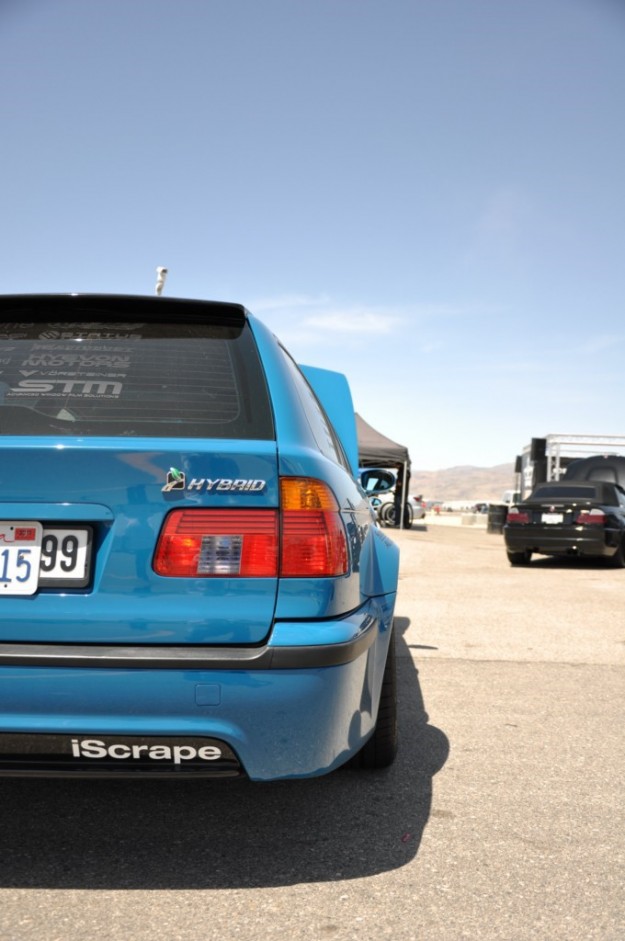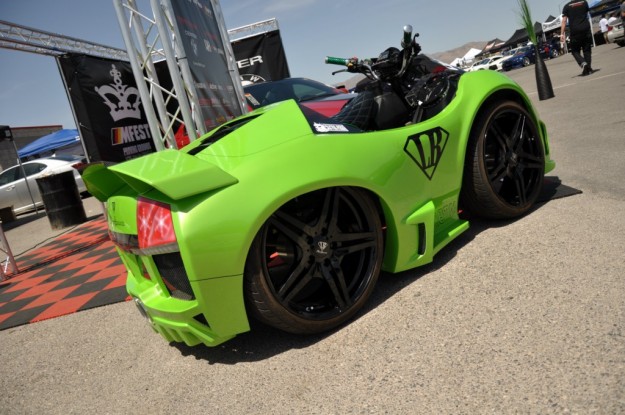 The VF/ Vorsteiner flagship unveiling: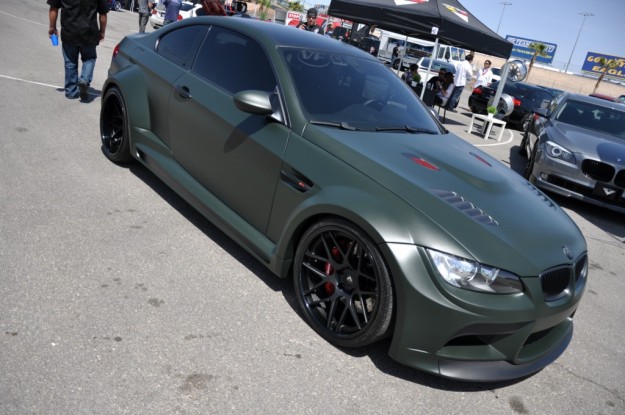 Drew's car S/C by Gintani: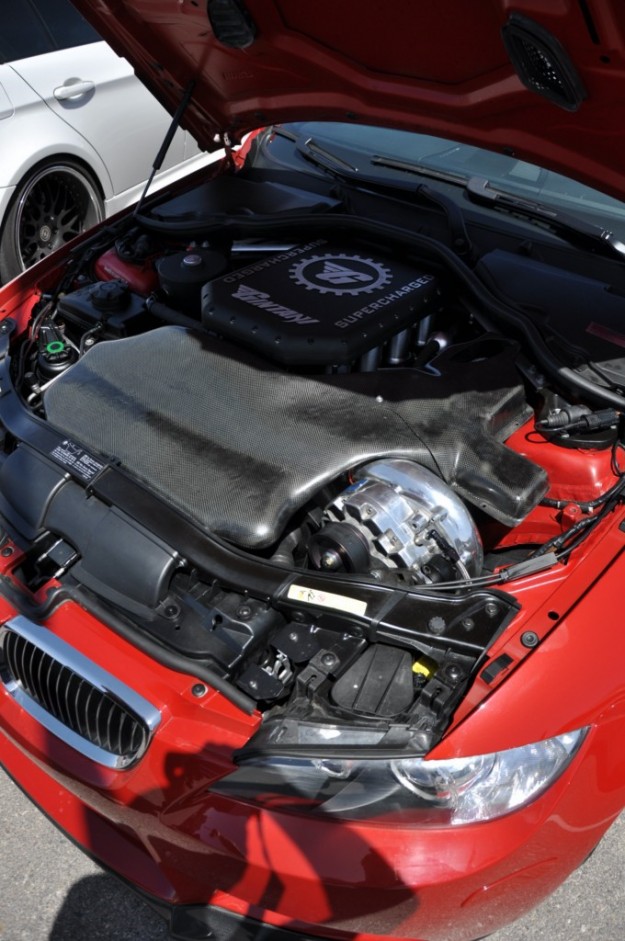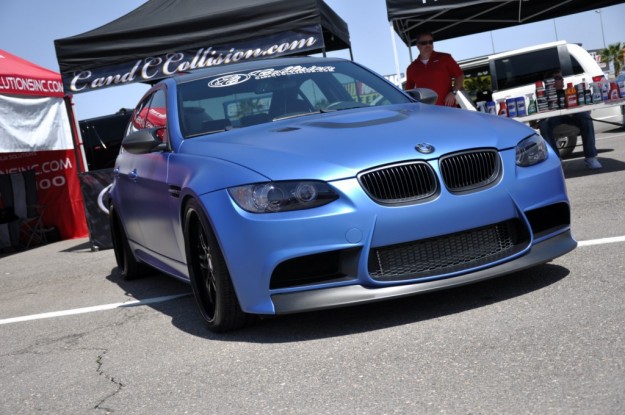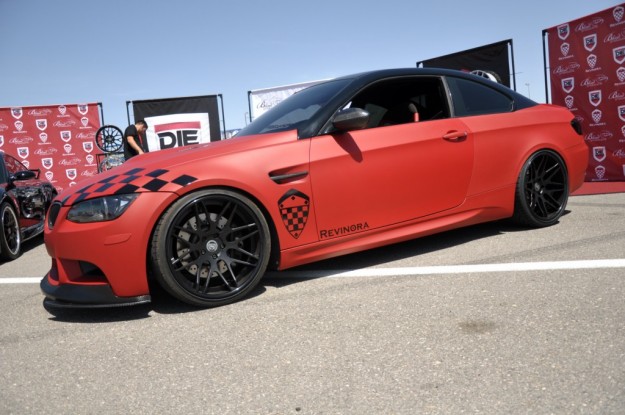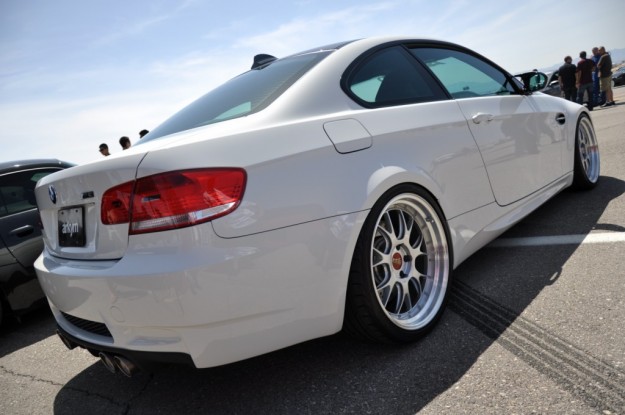 E60 M5 in Alpina's! Very sexy: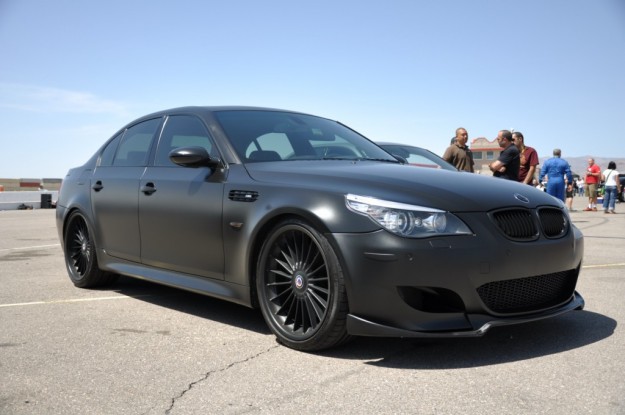 Matte must be in these days: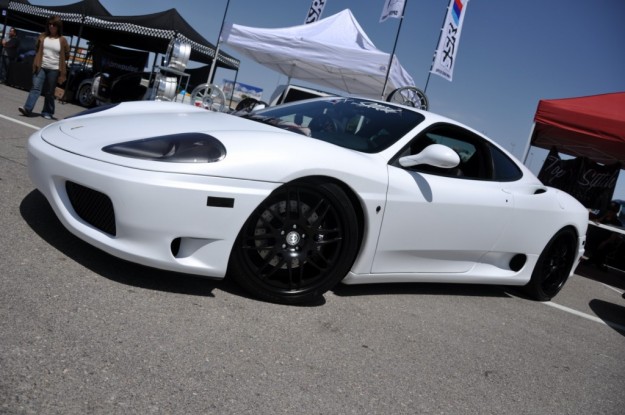 Crooks & Castle E39, very tough: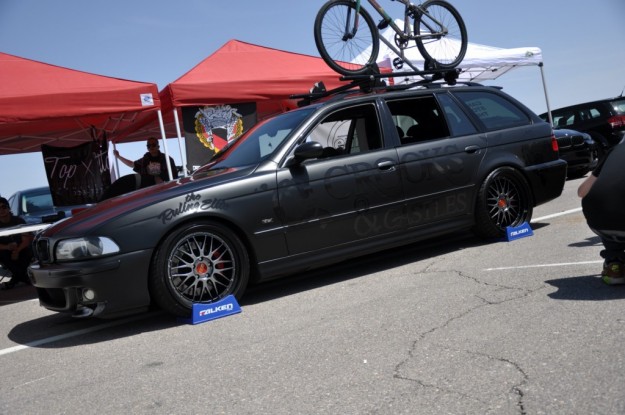 Sepang Bronze = win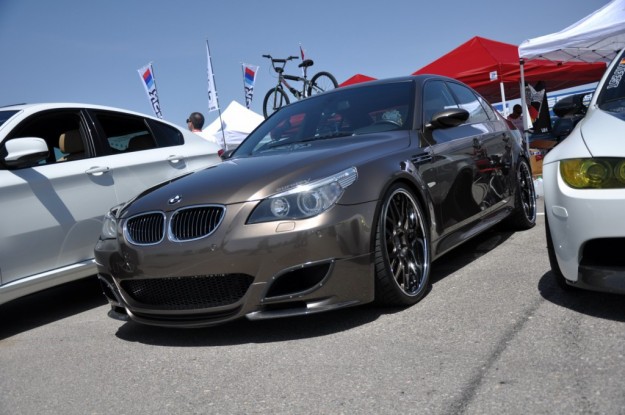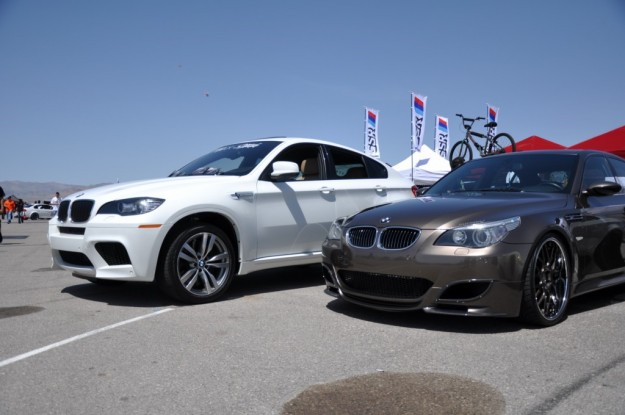 XS Energy Gallardo: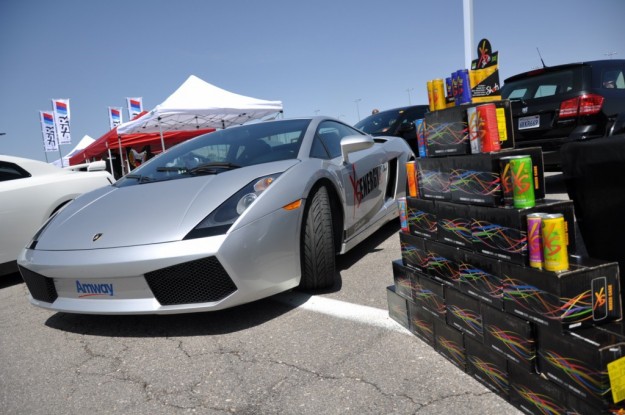 Where is JRCart when you need him?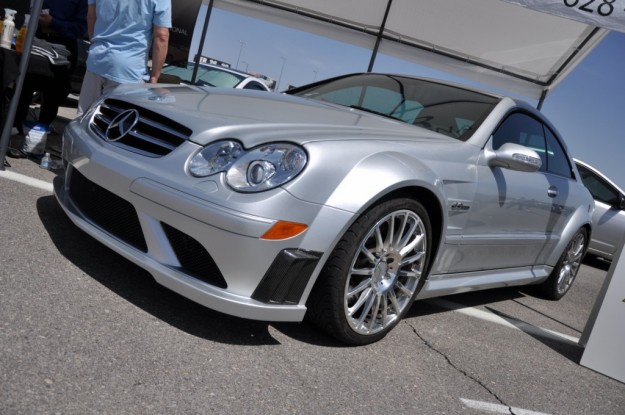 DPE's new concave line on their sharp E90 Matte white M3: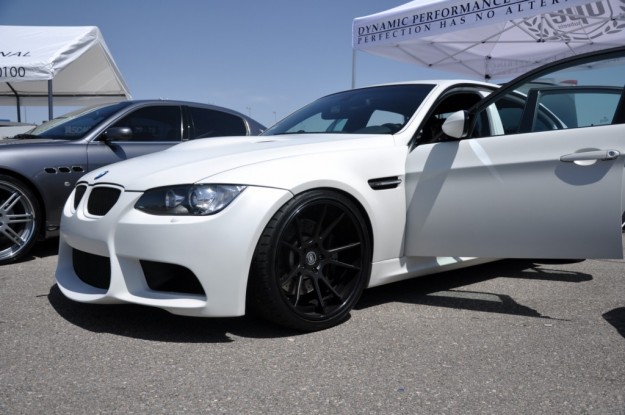 VIP: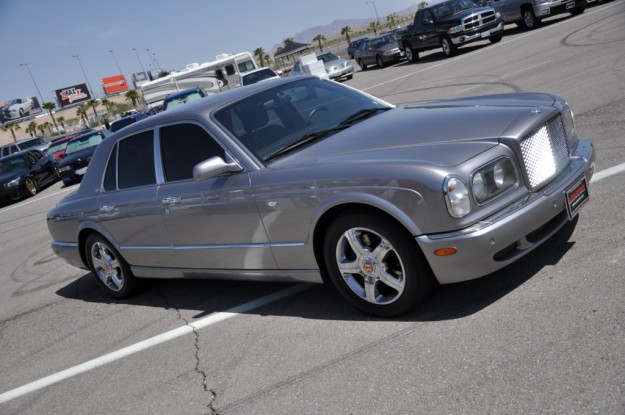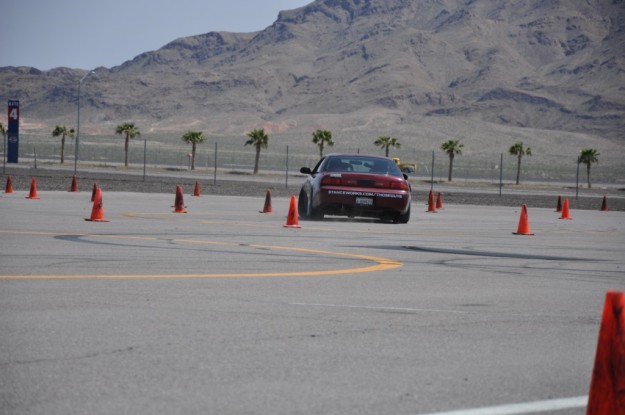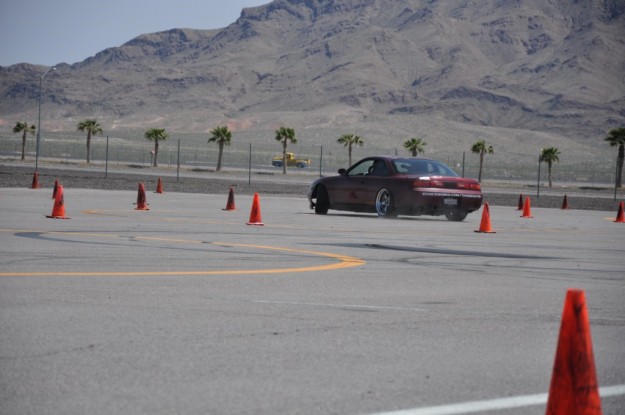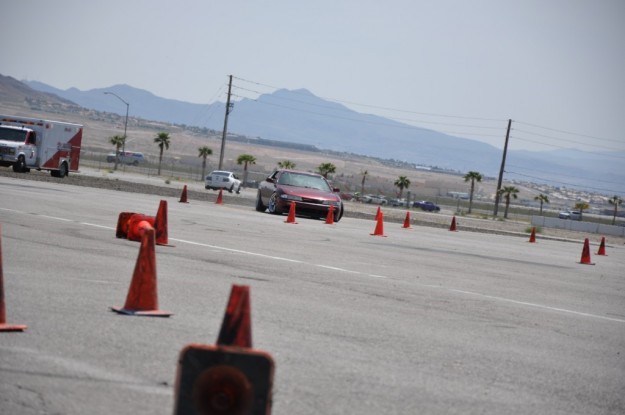 E55's are just too sexy: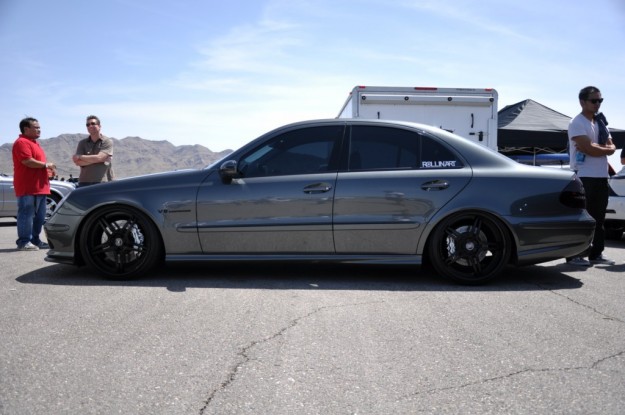 Murdered out X6M: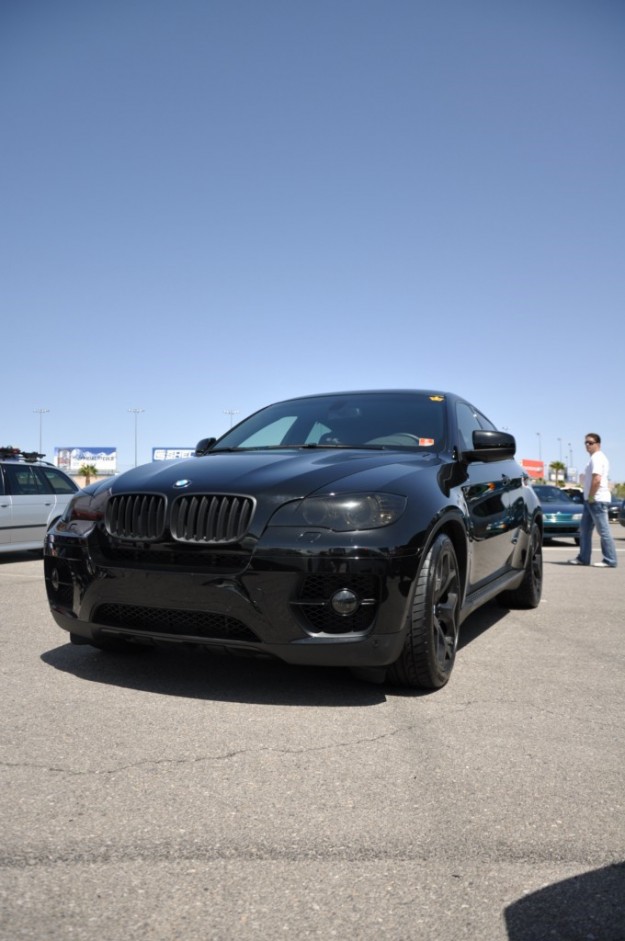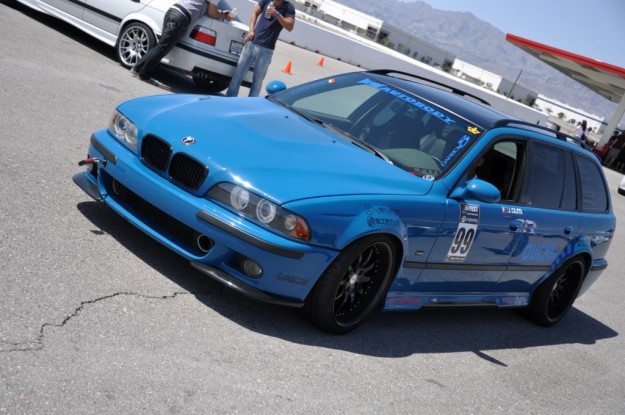 Success: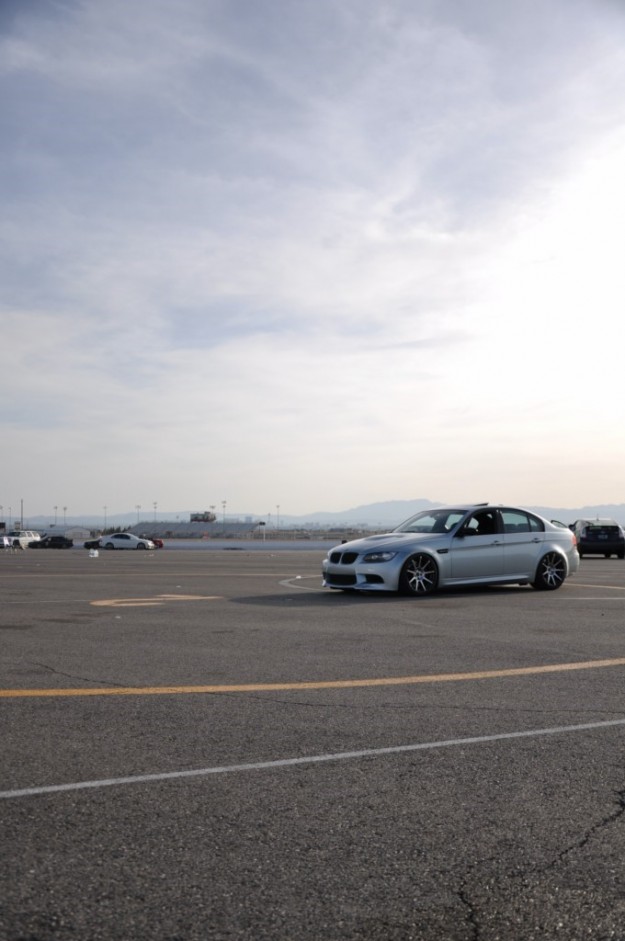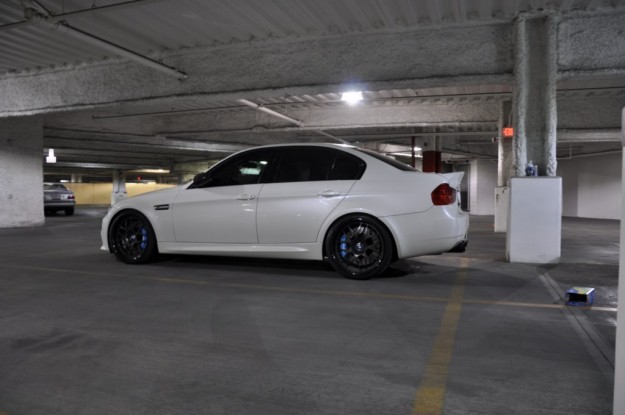 JJ's s/c Dakar Yellow E46 M3 by Gintani: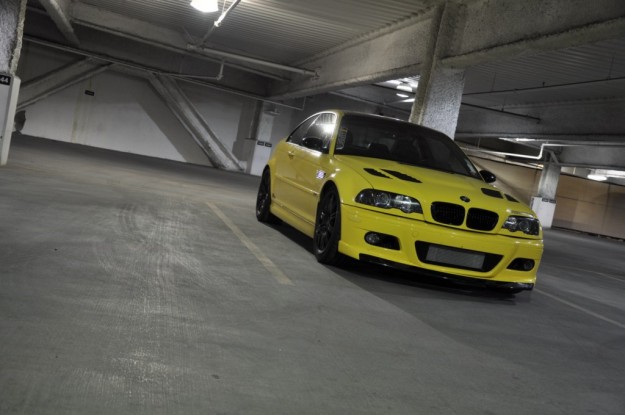 Sunday morning departing for Chicago the devils strikes back with limp mode again. The only faults to come back now are for the hard part in which we thought was the issue if it wasn't software. Working with Jeremy at OE Tuning we did what we could with software leaving it quite obvious that our car was going to have to be towed back to Chicago.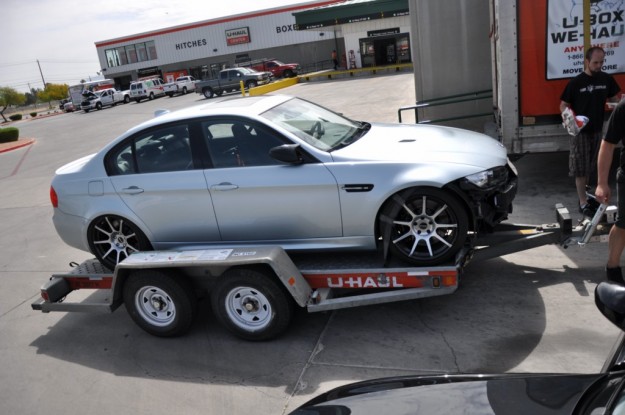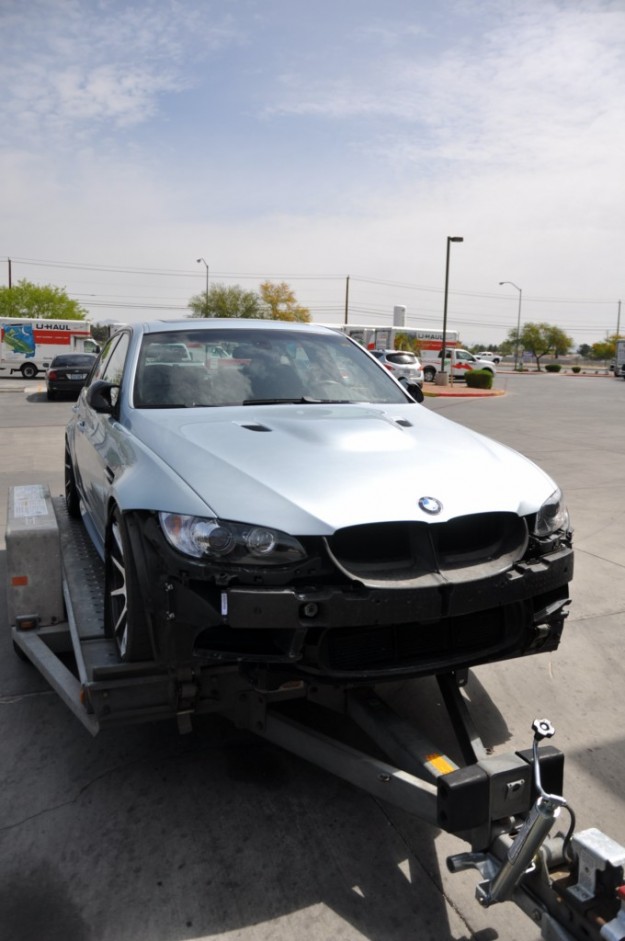 Poor Dymag's wanting to be used!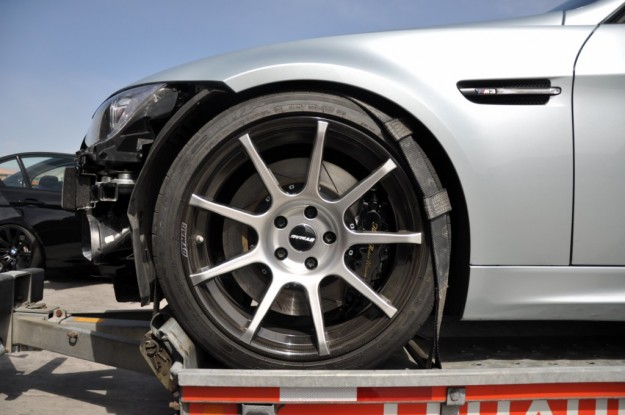 All in all MFest IV ended up being an absolutely amazing event that all of us here at FMU were extremely happy to get our cars out there again. We definitely didn't come out as big as we had hoped to but don't worry, we'll be back for that.
I want to throw out a personal thanks to Cody and everyone at Status Racing for making our seat collaboration a possibility. Everyone at Rotora helping us with the Fluid MotorUnion private labeled brakes that made a debut on our M3. Jason down in Florida for getting us the Dymag's on time! WheelSTO for getting the Vorsteiner front lip over to us,  and Andre at Laurel BMW for helping us in the last few hours before departure!
See you at MFest V!