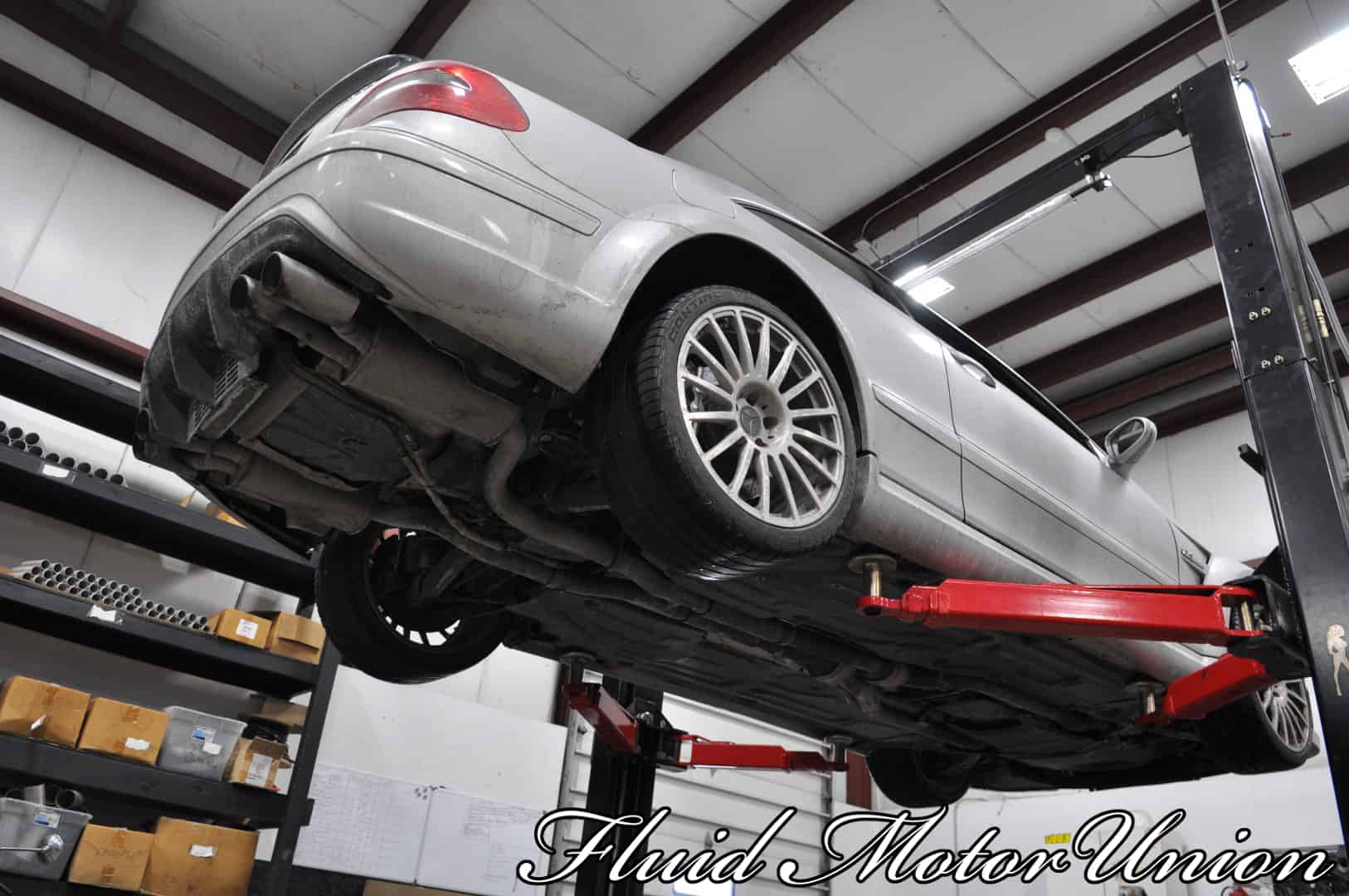 24 Feb

Mercedes Benz CLK63 AMG Black Series

You may remember our customer Anthony Zhao, the owner of the silver C55 amg (found here) which we gave the full FMU treatment a while back. Well Anthony is now also the proud owner of a 2008 Mercedes-Benz CLK63 AMG Black Series. Wanting to get caught up and some maintenance and repairs, Anthony brought the car up from Tennessee, but wanted to wake his beast up a bit while visiting. Not wanting to get as wild as our long tube headers into the blown exhaust gas diffuser project with Joe's CLK63 black, Anthony still wanted to pull some power out of the already potent 6.2L AMG V8. We weren't going to have a ton of time with the car so we suggested the best solution was to do a secondary cat-delete with a custom fabricated x-pipe.

The pictures below show before and after work. As you can see the restrictive secondary cats were replaced with a high flow stainless steel X-pipe. This properly merges both banks and allows the exhaust to gain depth and cleanliness in tone. As you know we take our time with any exhaust we do, even on short sections, so weld quality and beauty is what you would expect of an FMU exhaust. We even included a video to show you the sound difference before and after.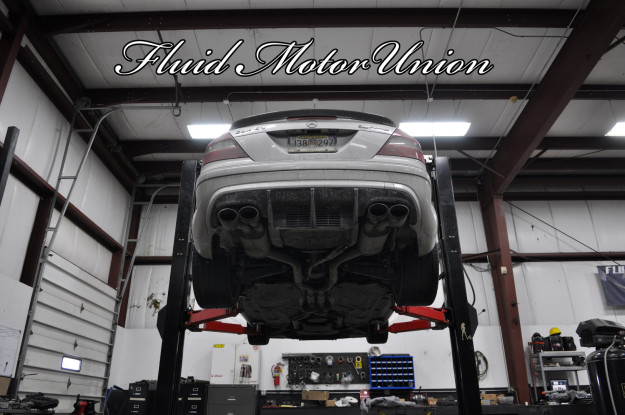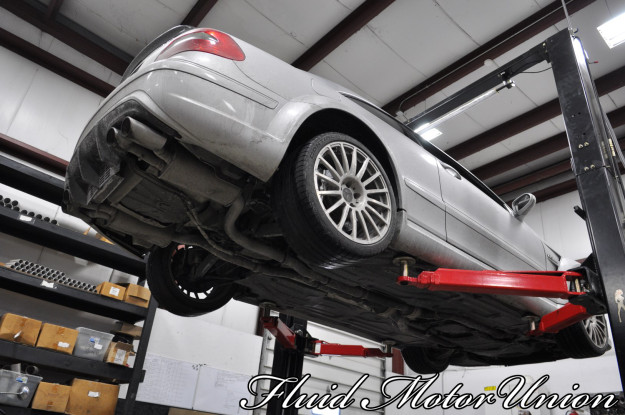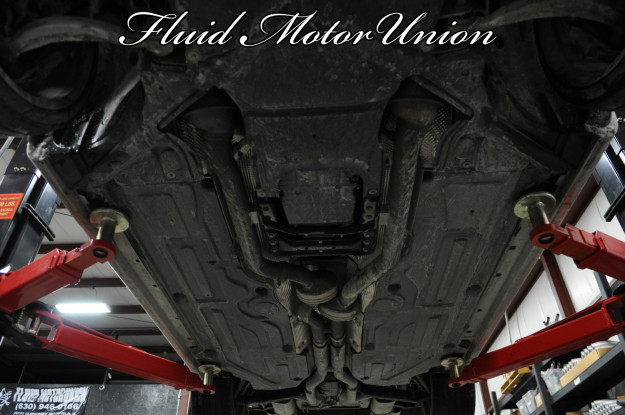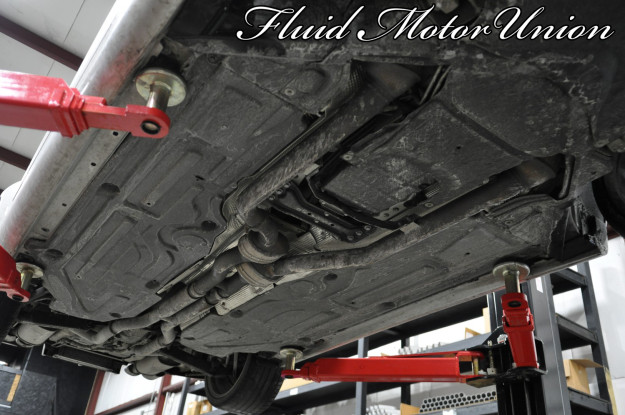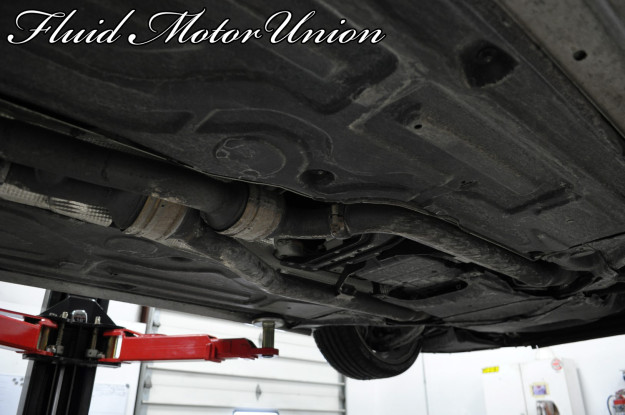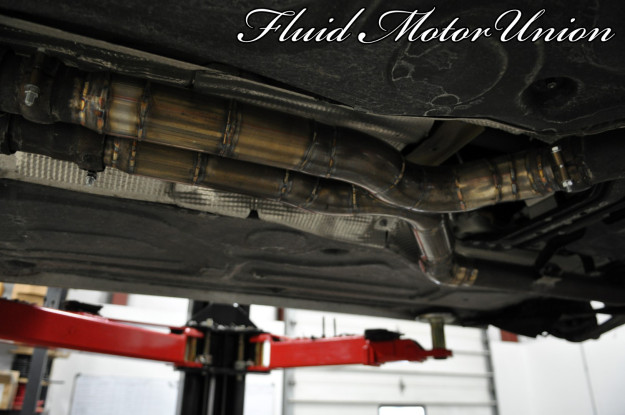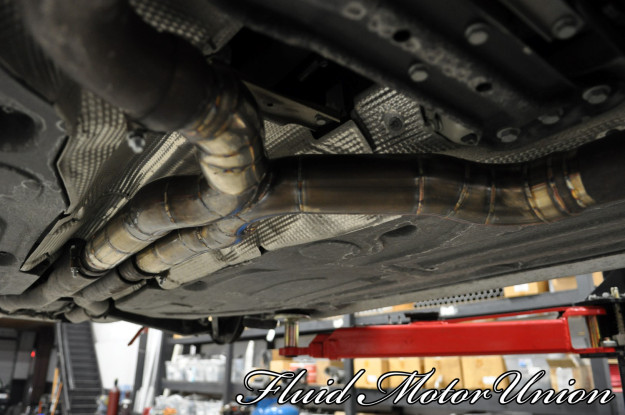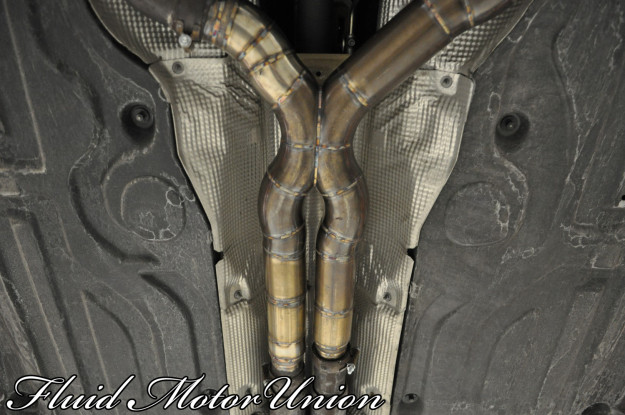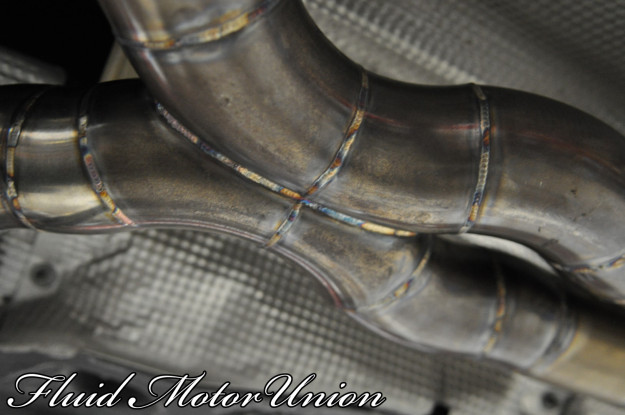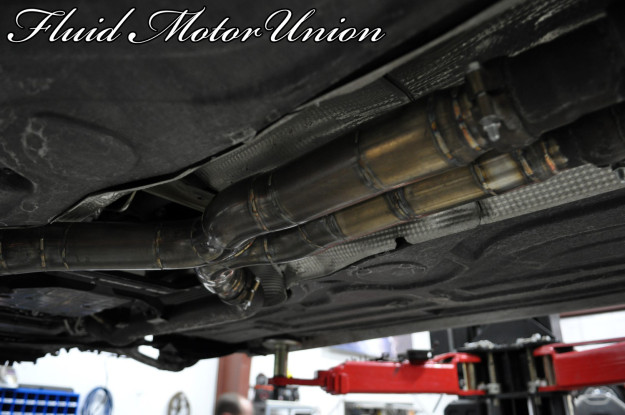 What better way to complement the new sound than with a dyno tune? After all of the work was completed, we strapped Anthony's Black to the Dyno and Adjusted the Engine computer calibration file in order to really bring his car to life. With a new attitude and a new sound, the AMG is currently terrorising the streets Knoxville, TN. Check back in this week when we take a look at what we did with the CLK's Brakes.