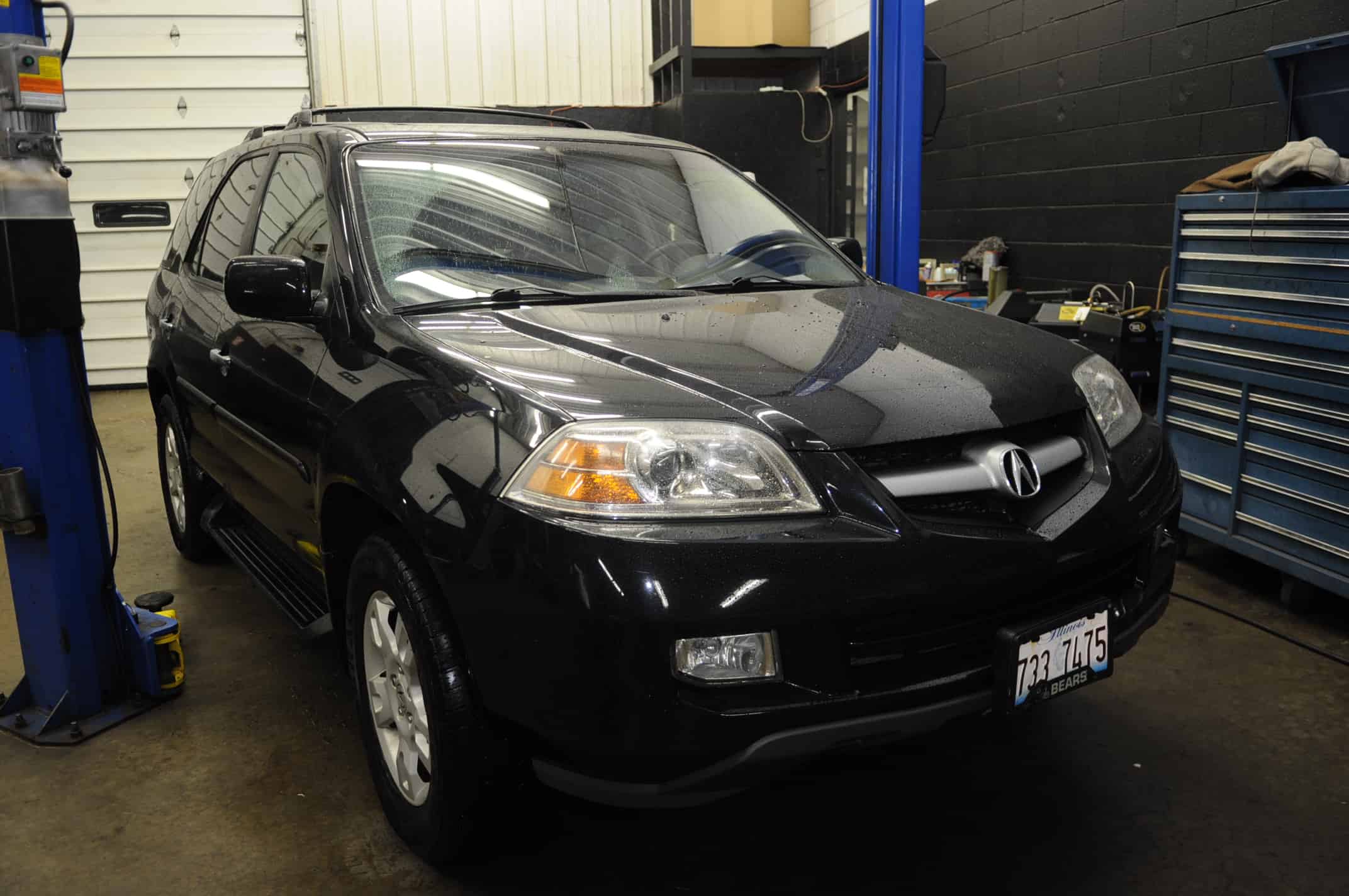 17 Jan

MDX Valve Adjustment

We had a customer come in with 2004 Acura MDX with a check engine light on and rough running. A scan of the fault memory revealed faults P0300 P0301 P0302 P0303 P0304 P0305 and P0306, OBD misfire codes. Now there could be a few things causing these misfires. To start we removed and read the spark plugs (hyperlink to 2006 Porsche Cayenne S Rough run). Everything looked good, so we then swapped in a known good set of coils. No change in running, misfires were still present. With the easy stuff out of the way, it was time to check valve clearance. (hyperlink to 2002 Lamborghini Murcielago valve adjustment)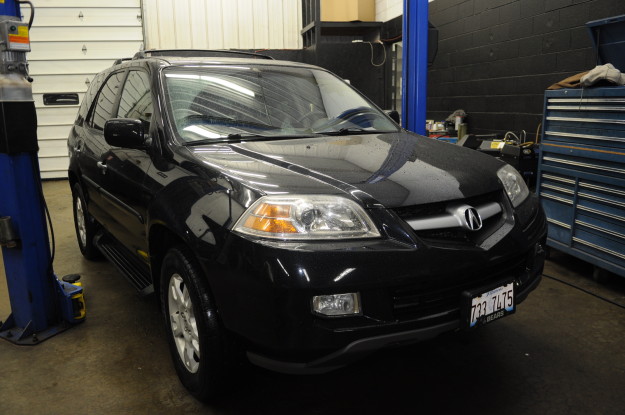 Right at about 105,000 miles Honda and Acura V6 engines model years 1999 and up are required to have their valve clearance checked during its scheduled maintenance. This customer had 120,000 miles on the clock and was a bit over that time. On these vehicles, an improperly adjusted valve train can cause misfire faults, rough running, and a stalling out when cold on deceleration.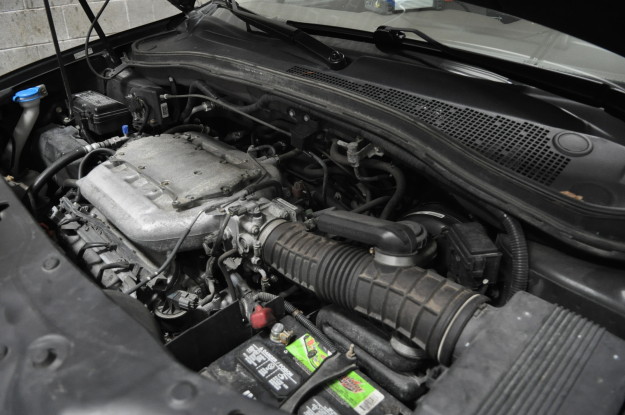 Before 1998 Honda and Acura had hydraulic lifter tappets and did not require periodic valve adjustment. But the in 99 the J32A1, J32A2, and J35A4 V6 engines were new for the Honda Accord V6, and Odyssey as well as the Acura CL, TL, and MDX. This new engine had an adjustable valve clearance using jam nut on a threaded stud.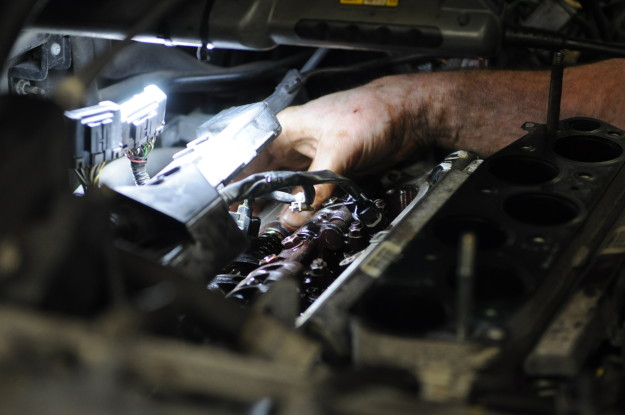 Unfortunately, Honda's track record with valve clearance recommendations has not been ideal, giving some inadequate info for some earlier vehicles. For this engine recommended adjustment interval was every 105,000 miles, however, we have seen vehicles with fewer miles having misfires and stalling issues. Since it's not very expensive and it's likely to save our customers a lot of money in the long run, we'd suggest 85,000 miles or 8 years.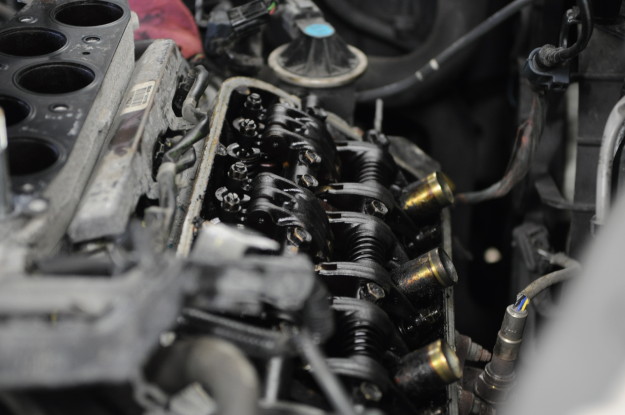 This vehicle had been driven 120,000 miles in 10 years and it looked every bit of it. When we removed the valve covers it was obvious the oil hadn't been changed at regular intervals due to the sludging. When we checked the valve clearance, many of the exhaust and intake valves were tighter than spec, with a few of them had no clearance at all. Only a few of the intake valves were slightly looser than spec. Typically, loose valves make noise. However, the quiet, tight valves can cause engine damage. Ever with some loose valves this engine did not make any abnormal noises when it came in.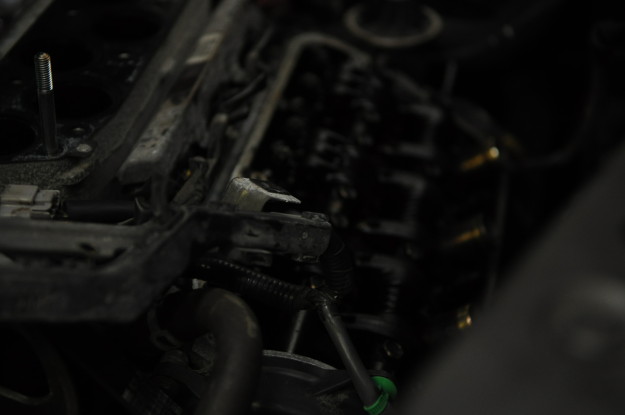 In our opinion, this valve adjustment was done a little late, but luckily this customer got here before experiencing accelerated wear due to the valve clearance issues. Need to know if you're due for a valve adjustment? Experiencing any faults, stalling or rough running and want to know the cause? If your vehicle just doesn't feel like it should, don't hesitate to reach us by calling 815-230-2900, or contact us through email at blog@fluidmotorunion.com. We're conveniently located in the Naperville/Plainfield area of the Chicago Metropolitan suburbs.