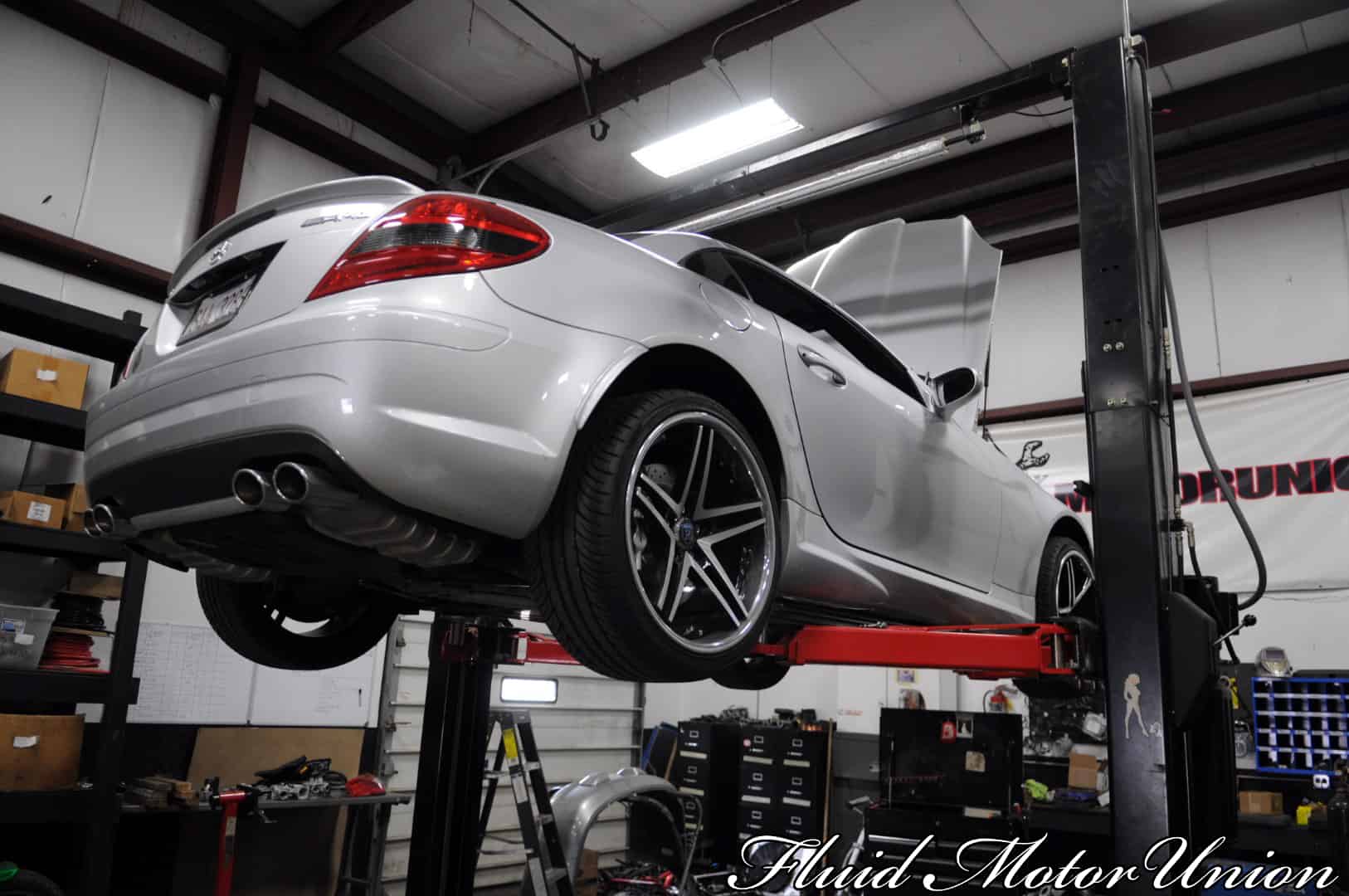 30 Sep

MBH Header Install: Mercedes Benz SLK55 AMG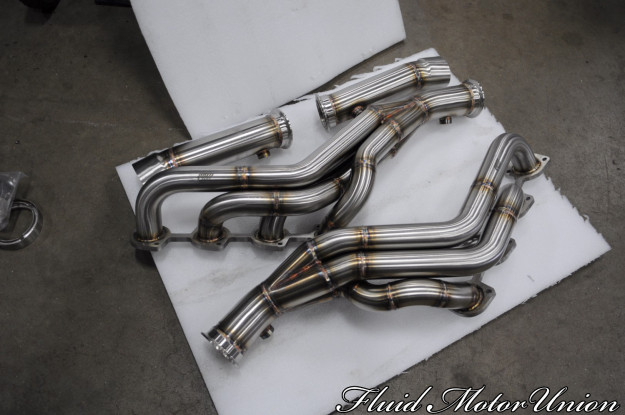 Here at Fluid we're suckers for cars that make a good noise and we love it when customers come in wanting to get more noise out of their cars. So when the owner of this Mercedes Benz SLK 55 AMG came in wanting to install MBH Performance long tube headers we couldn't wait to get them in and hear how it sounded.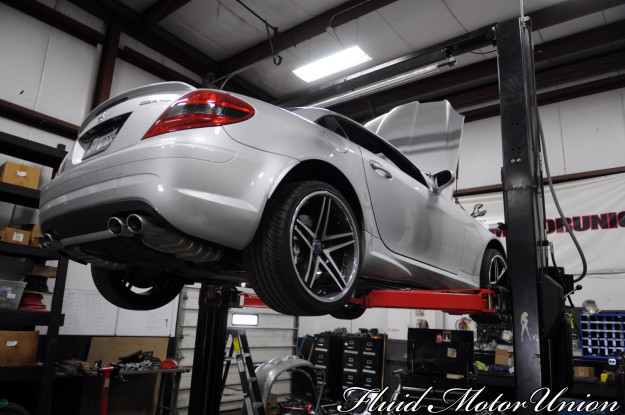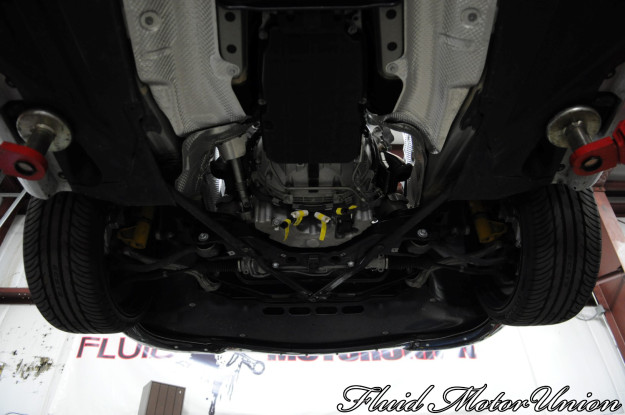 We began by getting the car's previous headers off of the car and disconnected from the midsection. Once the original parts were removed, we began to fit the new headers which turned out to fit great! The connecting pipes needed some fabrication, which MBH warned us about, so that's why you might notice some of our excellent welding skills around the connecting pipes.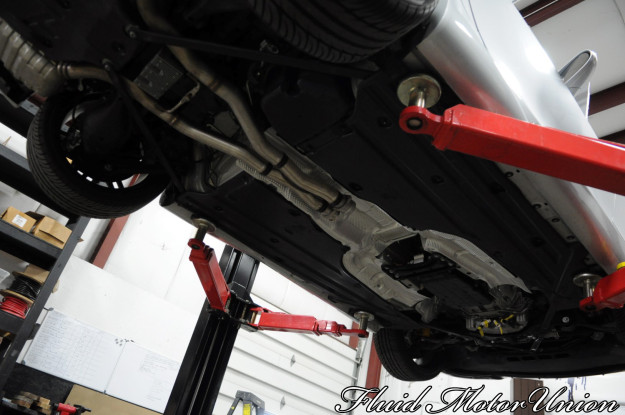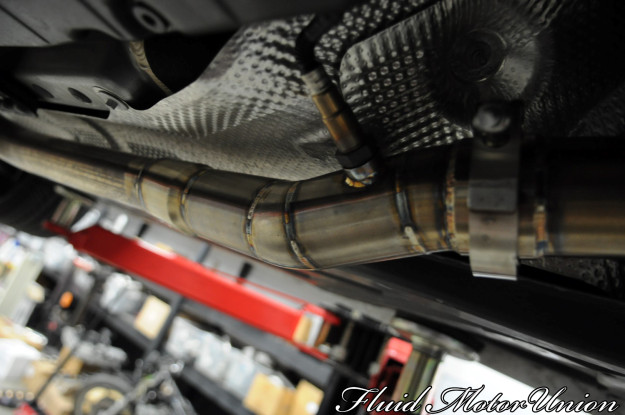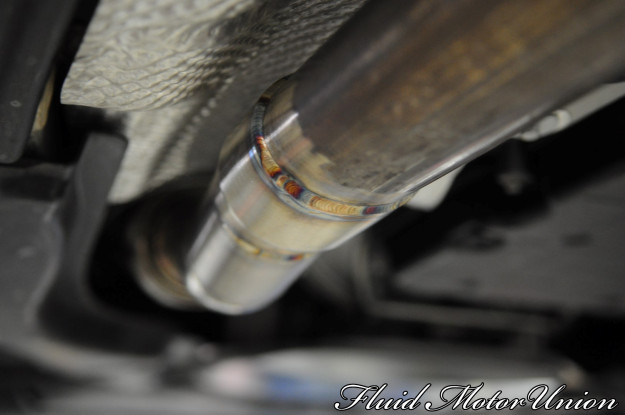 All said and done, the car sounded absolutely great with the new header setup!
If you have any questions about aftermarket exhaust installs or custom exhaust work please don't hesitate to call 815-230-2900 or email us at service@fluidmotorunion.com. We're conveniently located in the Naperville/Plainfield area of the Chicago Metropolitan suburbs at 11965 S. Aero Dr. Plainfield, IL 60585.