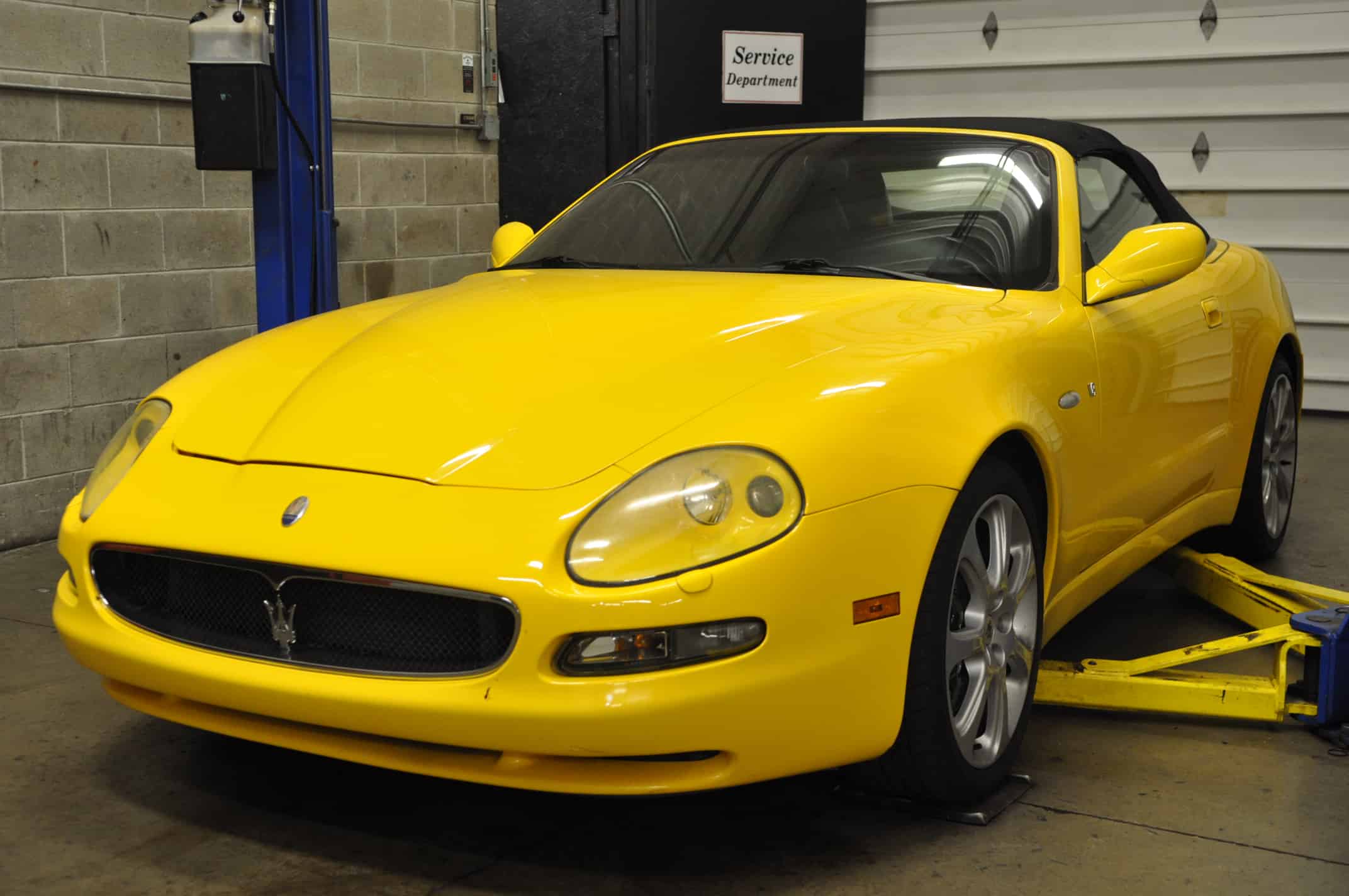 19 Jan

Maserati Spyder Cambiocorsa Service

Today we will feature the inspection work our car mechanics at Fluid MotorUnion's found during a Maserati Spyder Cambiocorsa Service. This new customer stopped by our shop in naperville for a quick inspection service. While it was in we noticed some bent wheels and an alignment issue. They will be back soon for us to take care of some service items and repair the wheels. In the meantime lets learn a bit about this classic.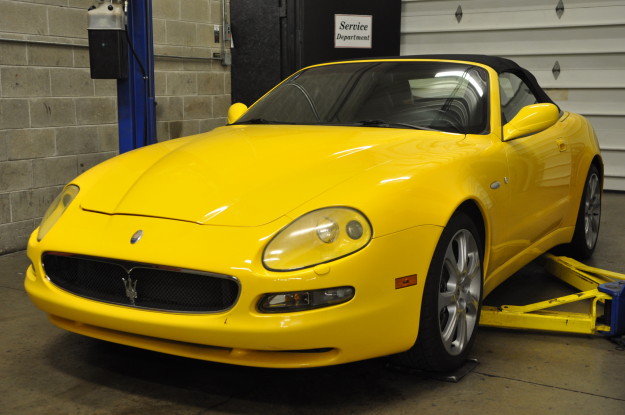 Said to look very similar to the previous model 3200, the Maserati Spyder is in fact radically different. 10 inches shorter wheelbase, a new Ferrari sourced engine and an improvement in build quality bring this car up to the competition of the time, such as the 911 and Jaguar XKR convertibles .It also held its own against these rivals while being an unusual alternative. The Coupé and Spyder are also commonly referred to as the 4200 GT,which is an evolution of the prior model name and a reference to the engine displacement of 4.2 L.
The Spyder's 4.2-litre 390 hp engine delivered its power smoothly right through the RPM range. The throttle was responsive at any speed and pulled you from 0-60mph in 4.9sec and on to 176mph stated top speed.
Not only is this car quick, it also is said to handle extremely well for a soft-top. Turning into a corner, the chassis follows every move of the steering wheel without feeling too dirty. The electronic damping system smooths out the bumps nicely while keeping the car from feeling to wallowy.
This car came with a choice of two gearboxes, manual and the Cambiocorsa gearbox. The manual shift is known to be gritty and notchy, while the paddle-shift system gives smoothness at the sake of speed, it shifts slowly, but works fine.
The cabin is beautifully trimmed, sumptuous and easy to navigate, although some complaint of the controls being a little too similar and confusing.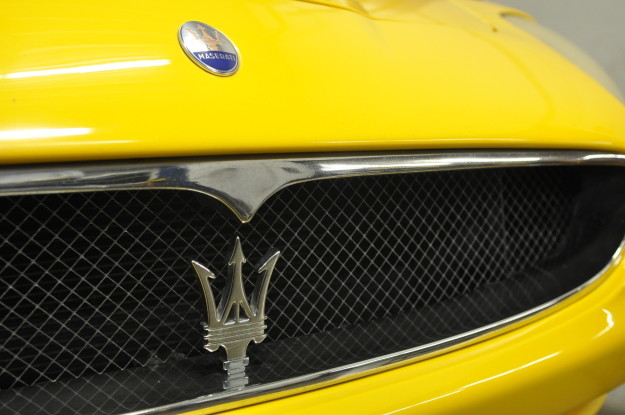 Are you looking for a shop around Naperville Illinois to handle all your needs with your Maserati Spyder Cambiocorsa Service? Look no further than Fluid MotorUnion! Call us at (630) 305-3054, or contact us through email at blog@fluidmotorunion.com. We're conveniently located in the Naperville right off of I88 in the Chicago Metropolitan suburbs.