09 Apr

Manic Monday

After a weekend filled with copious amounts of food, everybody's jumping right back into the swing of things and moving full speed ahead.

The first item up on the docket is not your typical FMU fare. Obviously, being a service and performance shop for luxury European cars, those are what we typically see in the shop, but we love being surprised from time to time. Which is why we're loving this massive Ford F150 SVT Raptor taking up the first parking spot in the lot.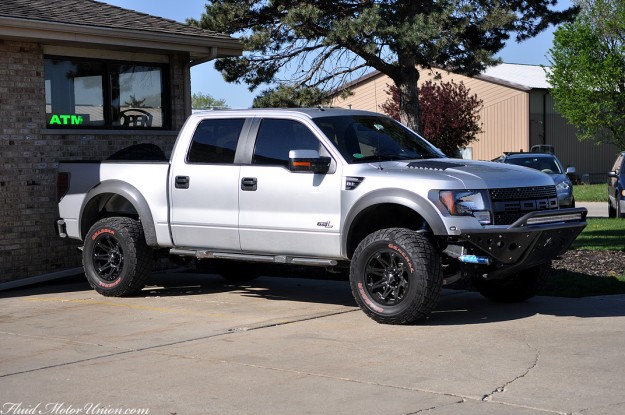 It's certainly not a small truck by any means, but the owner has taken steps above and beyond Ford's SVT department to make this truck even more aggressive than when it came out of the factory. For starters, it has a steel front bumper, very much in the same vein as Project X, with dimpled skid plates covering the bottom. It's one of those bumpers that strikes a very aggressive pose, and makes you think twice about your own driving habits once this silhouette comes flying up in your rearview mirror. Getting out of the way seems like the best option in that case, since that front bumper could probably plow through a parking garage wall without much of a problem.
And if the bumper isn't enough to get you out of the way, the light bar will probably give you an idea that you might be blocking somebody's intended path of travel.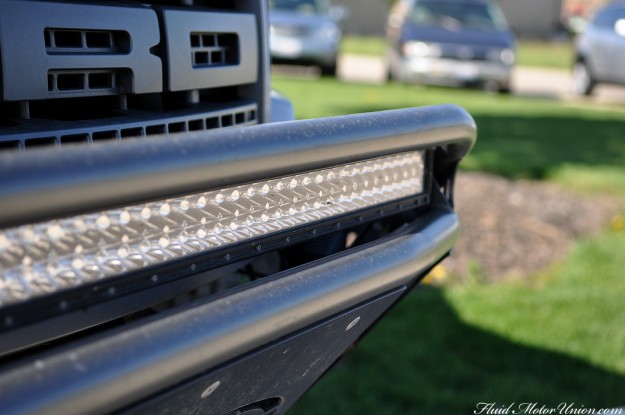 The modifications don't stop with the exterior, either; the suspension has been replaced with King brand off-road racing products, providing a bit of contrast against the dark bumpers with an anodized blue finish. So in the event that traffic isn't in your favor, to hell with it, just take the sidewalk.
Of course, if the front has a proper bumper setup for off-roading, so should the rear. It's outfitted with a matching rear steel bumper setup, along with an also-matching spare tire mount for the bed. Anybody with less-than-stellar parking skills, trying to park near this car in a lot, will be in for a rude surprise when an accidental love tap ends up becoming a world of hurt.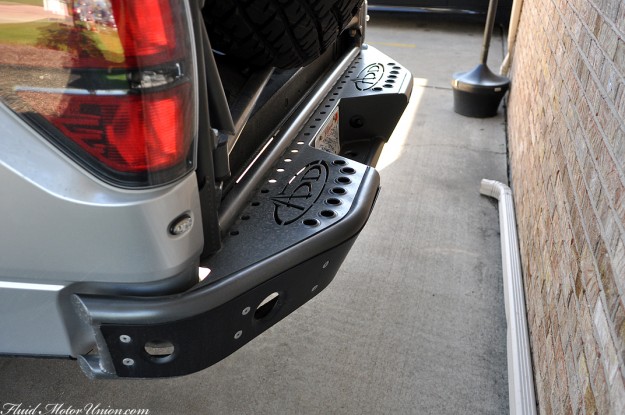 "But why is the car here?", you might ask. Well, he's having the bolts on his wheels anodized to match the King blue in the suspension. One small aesthetic modification will definitely set these wheels apart from others like it, and will provide a greater contrast against the very spartan silver-and-black color scheme. He's also dropped off the Raptor for a bit of body work, which means we'll be fitting some fender flares to the exterior for a bit more aggressiveness. What was once a Raptor is slowly becoming a T-Rex, and we're glad to be a part of it. Look forward to the results soon.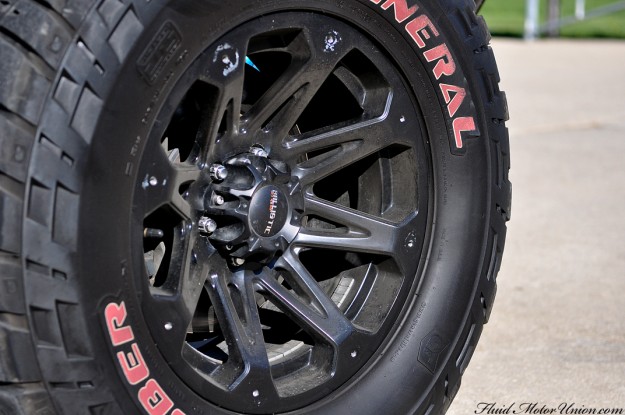 In news completely unrelated to the Raptor, we received another box in the mail from our good friends at Adaptec Speedware. We needed some spacers for the Genesis…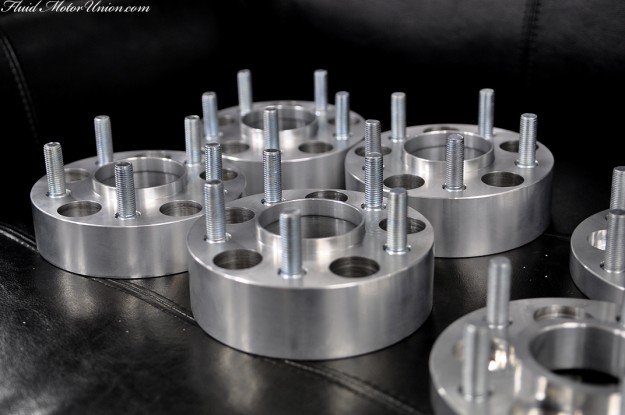 …5×120 adapters for the Subaru…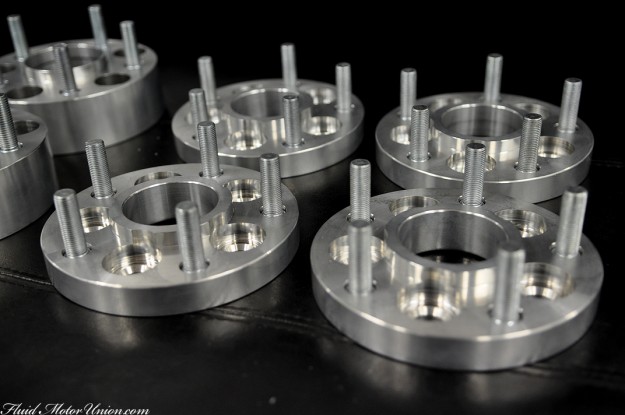 …and two 5×120 adapters for the project 500SL: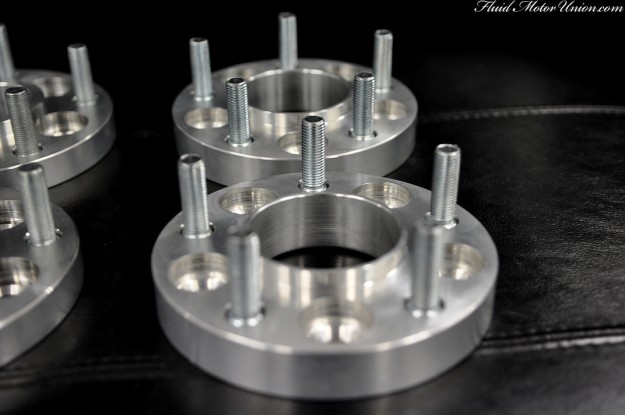 Thanks again to Adaptec for churning out ten pieces in extraordinary fashion, as always. All the necessary supporting hardware came with the pieces, as well, so we can't thank them enough for being a one-stop shop for all your spacer and adapter needs!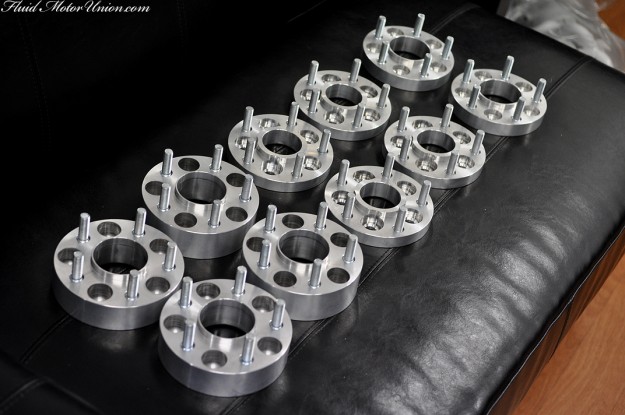 The week's just starting, so look forward to four more days' worth of fresh content!