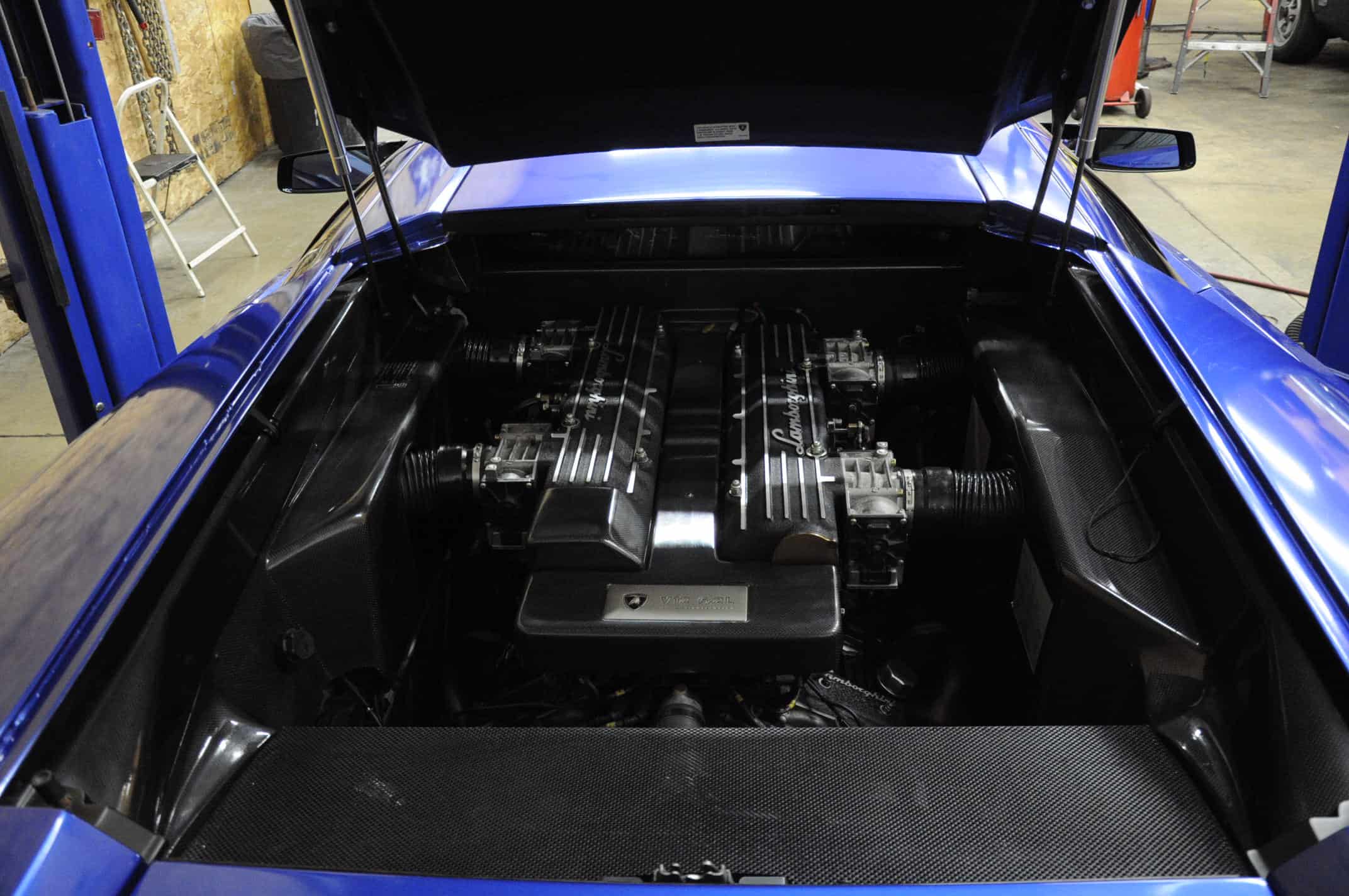 28 Apr

Lamborghini Valve Adjustment on a Murciélago

A Lamborghini Valve Adjustment on a Murciélago serves the same purpose as any other cylinder valve tolerance check; to fine-tune the clearance between the rocker arm, or lifter, and the camshaft. If the clearance is too tight, the cam could be opening too soon or not closing all of the way. The opposite goes for if it is too loose; it could be opening late and not to the correct lift, thus reducing power. Both could very easily affect gas mileage, driveability, power, and noise during operation. Typically, manufacturers will have intervals according to mileage or time when the camshaft to valve lift clearance is checked. In the case of this Lamborghini Murciélago, this service is recommended at 30,000 miles.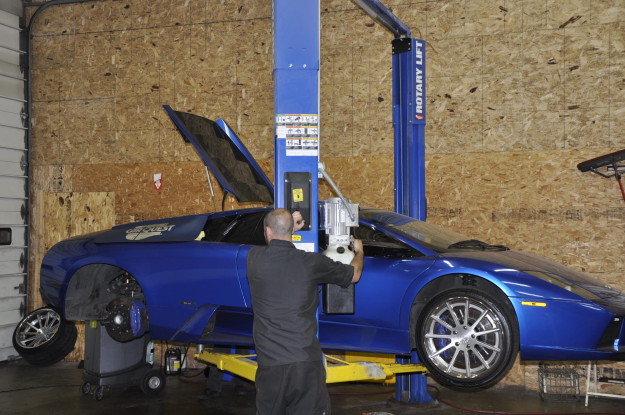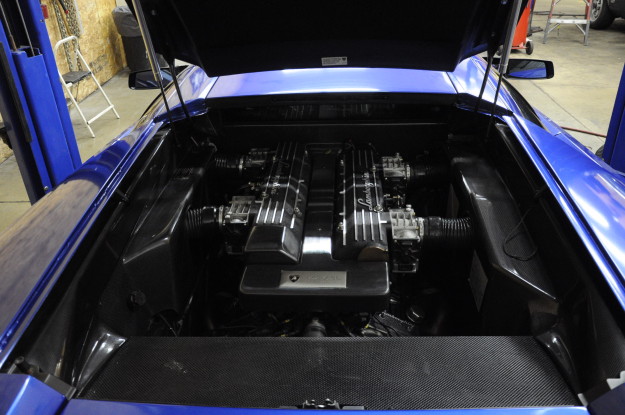 In order to check the clearance for this Lamborghini Valve Adjustment, the valve covers need to be removed. This means the intake manifold needs to come off first.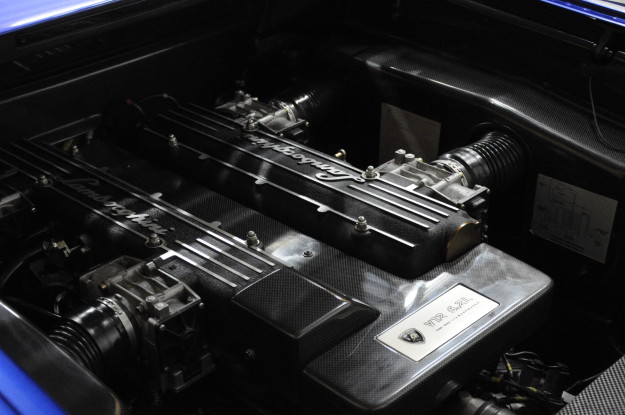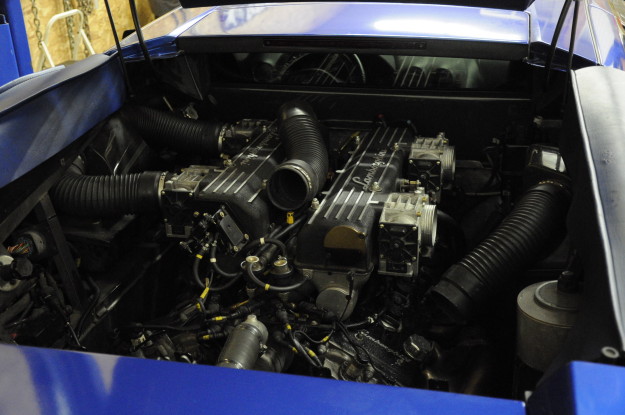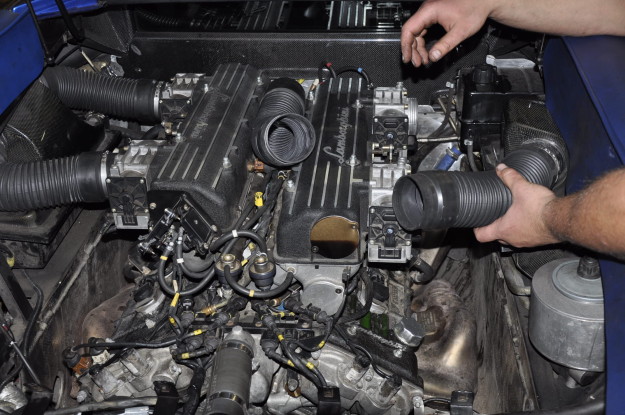 With the valve train exposed, we begin to check the camshaft to lifter clearance. Feeler gauges are slid in between the cam and the lifter in order to know proper adjustment. Make sure the Camshaft is on the heel or the closed portion, check clearance, adjust if needed. With this motor, the adjustment is done by carefully sliding shims into place. You remove and measure the current shim and, depending on the clearance, add a larger or smaller one. Extreme caution and skill is needed to keep from dropping these into unreachable areas in the engine. Once the proper adjustment is reached, the engine is rotated over and the Lamborghini Valve Adjustment process is performed all over again for the remaining closed valves until all lifters are in spec.
This is a very time consuming process that really takes experience and skill in order to get just right, not to mention the potential costly issue of dropping the shims into the engine. If you need a professional adjustment for your Lamborghini or any other vehicle, don't hesitate to give us a ring at 815-230-2900 or contact us through email at blog@fluidmotorunion.com. We're conveniently located in the Naperville/Plainfield area of the Chicago Metropolitan suburbs.