05 Jun

Internal Affairs

Sometimes, when we have a tiny bit of spare time (which isn't often), we turn our attention inwards to our various internal projects.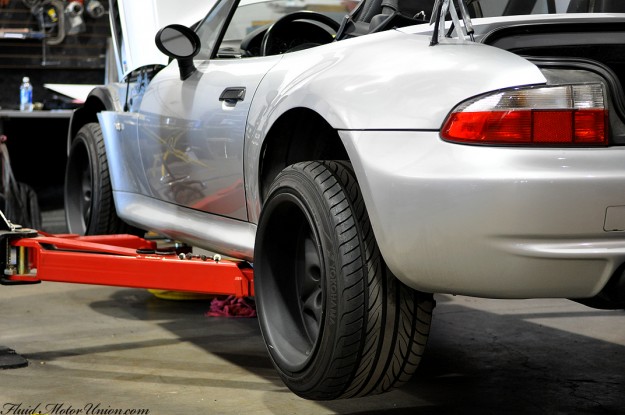 First up, we have Roady, our BMW Z3M Roadster. Check out the projects tab for this car if you want to see the full modification list, but beware — unlike the car, the list is not small. Either way, we have it up in the air to gain access to the motor, which we'll be doing various nefarious things to. But there's a bit of a process involved first. To start, everything must be disconnected from the motor, including the midsection, which is the first part to go: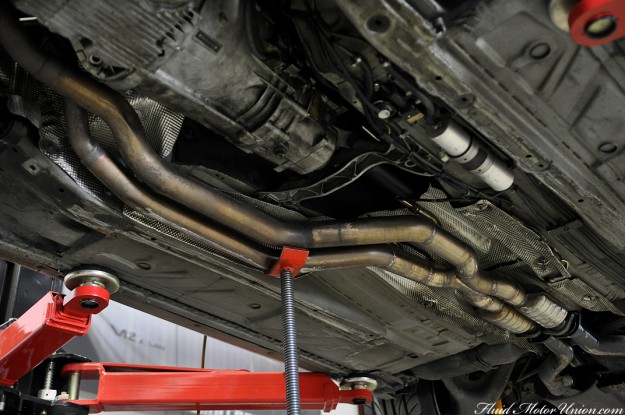 From there, the shift linkages were disconnected and the transmission was removed.
And that's about where we are now. We've since removed the stacks, most of the cooling system and the oil filter housing assembly as well. Beyond that, you'll just have to look forward to the next post about it!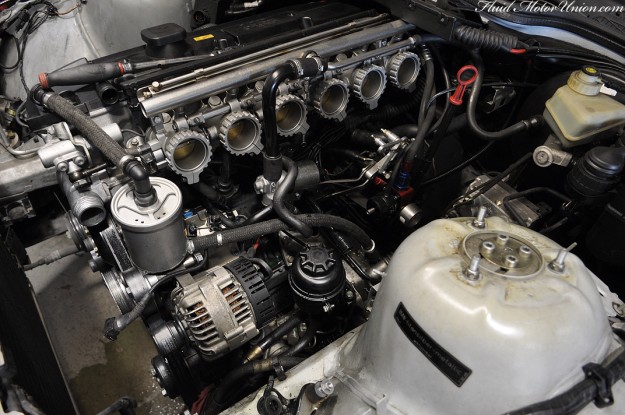 Over on the other side, we've finally finished prepping the Genesis for its new coat of paint. Every panel had the old paint removed, and we've cleaned out all the door jambs and every other nook and cranny that will be receiving either tape or paint. It's now in its new home in the paint booth, hanging out on jack stands while we also paint the wheels, albeit in a different shade. If you guessed that this was the car that had its roof painted black, congratulations, you were spot-on.
And finally, if you've ever been to the shop before, you know we don't have a very large sign out front. Not only is it kind of small, but it's not lit up and it's tough to see from the closest main road. We've always been aware of it, but have been hesitant to purchase legit signage because we couldn't find a company we liked. That, however, ends today.
Yep, that's right, it's time to get lit up. We have an "Auto Repair" sign on the lower tier of the building's facade, and the logos of three major German auto manufacturers on the upper tier. It's still being installed, but once the sun goes down, we'll be sure to snap some nighttime pictures as well!
And thus ends the small trip through our current internal affairs. Thanks for taking a peek with us; we'll be back to customer-supplied projects tomorrow!